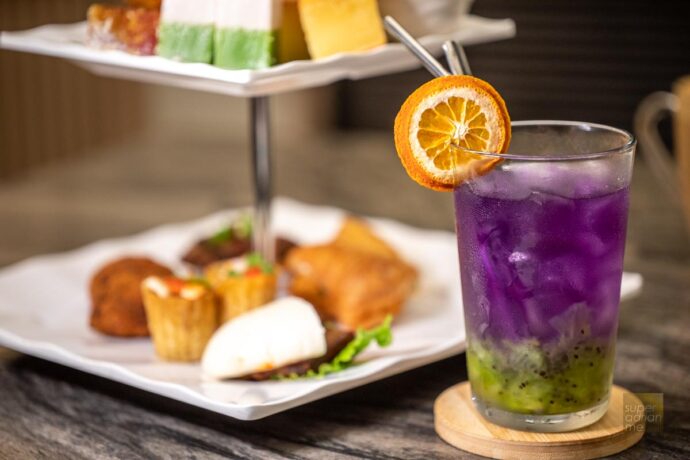 Chef Damian D'Silva has introduced weekend afternoon tea at Rempapa, a restaurant partnership between Chef Damian and OUE Restaurants. The limited-time tea features a curated assortment of five savouries and five kuehs. Reasonably priced at S$38++ for two, afternoon tea is available from 3p m to 5 pm every weekend in May and June 2022.
The Savouries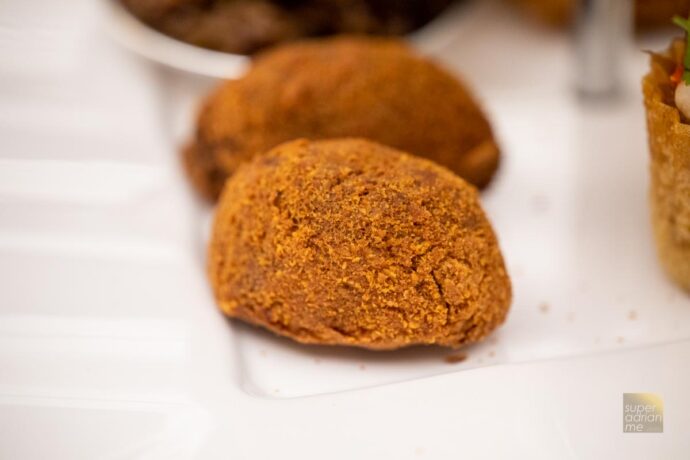 Highlights include the Naked Curry Puff which features beef striploin and potatoes cooked with dry spices and garam masala without the usual curry puff pastry. It is instead shaped and coated in biscuits crumbs before deep-frying. Chef Damian wants diners to enjoy the spicy, savoury filling which should be the highlight of this dish.
The Chicken Debal Slider is presented as a crispy pastry parcel that is filled with shredded chicken cooked with a rempah of shallots, Bombay onions, ginger and dried chilli. Pickled cucumber with vinegar, salt, sugar and turmeric in the slider makes so much happening in the mouth with each bite. My favourite of the savoury lot.
The Kong Bak Pau features pork belly that is braised with galangal, cinnamon, Chinese cardamom, star anise, orange peel, Hokkaido dried scallops, dark and light soya sauce. It is marinated for around three hours in dark soya sauce. Such a lovely classic. Other savouries include the Kueh Pie Tee and Glutinous Rice with Mushrooms, Chinese Sausage and Peanuts.
The Desserts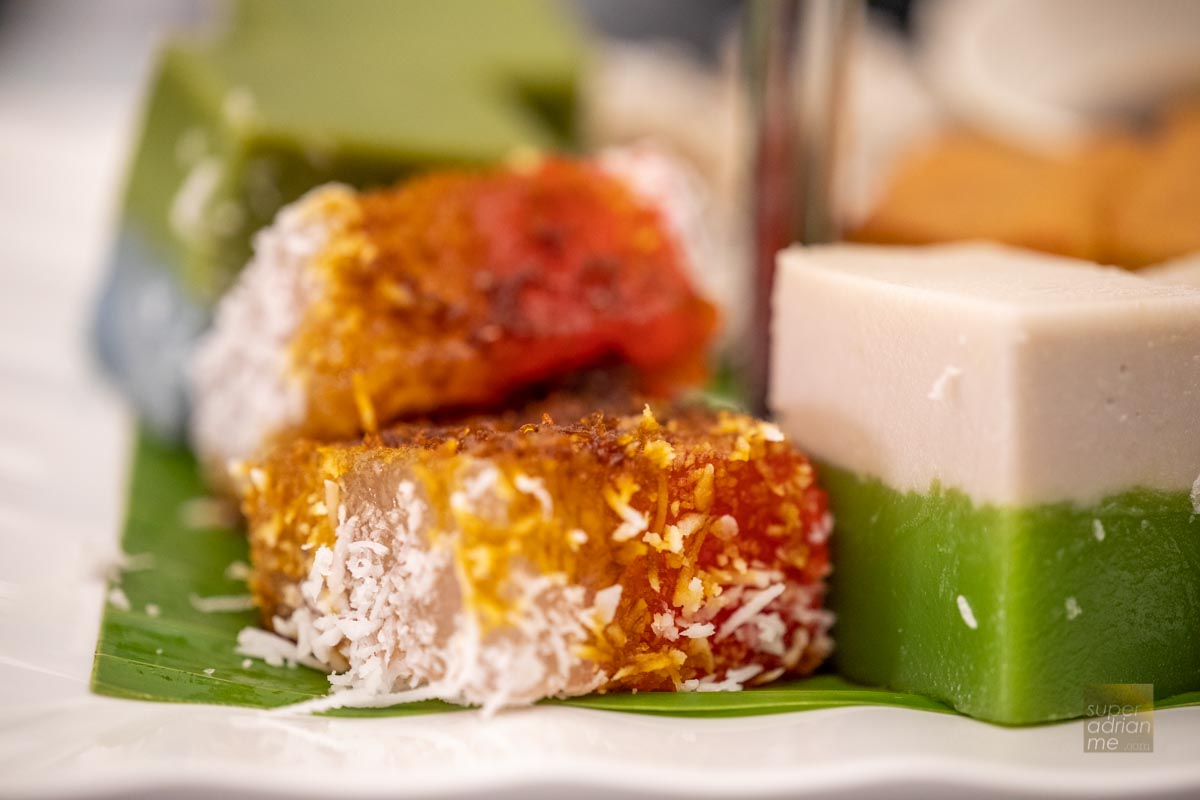 A variety of Malay heritage kuehs include signatures such as Kosui, Salat and Bingka. Abok Sagu and Talam Pandan round up the desserts. Abok Sagu features sago pearls marbled with natural hues of blue pea flowers and coated with freshly grated coconut and gula melaka. Talam Pandan is a two-layered steamed custard cake infused with pandan on the bottom.
Drinks are sold separately.
Be sure to make reservations. Rempapa is located at 2 Paya Lebar Road, #01-01/02/03 Park Place Residences at PLQ, Singapore 409053.