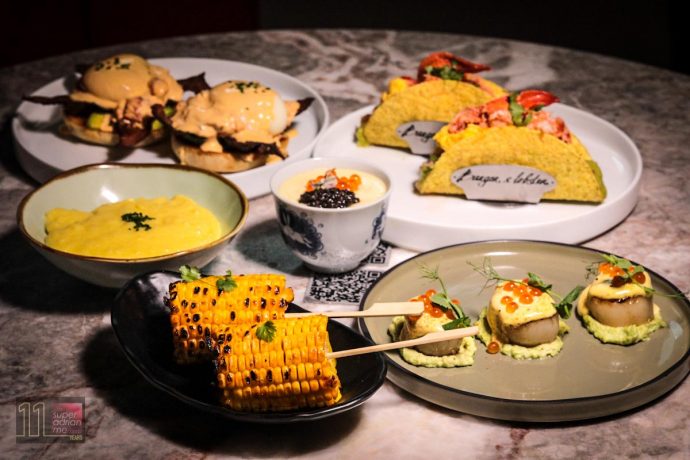 Burger & Lobster at Raffles Hotel is offering a special Easter Brunch from 2 to 4 April 2021. Chef Jodin Choo has created an egg-citing celebratory brunch. Burger & Lobster serves wild live lobsters that are caught off the coasts of Nova Scotia, Canada and beef from the cattle ranchers in Nebraska.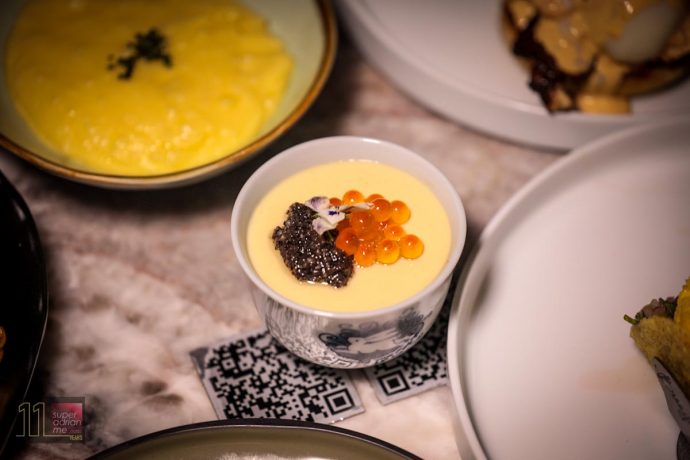 Enjoy authentic Mala Corn on the Cob or Pomme Purée, signature Lobsters Egg Royale, egg Custard with lobster and truffle purée or Seared scallops with Goma Cream and Ikura.
For main courses, you can order the traditional B&L Benedict which features an English Muffin served with sliced avocadoes, applewood smoked bacon, lobster, bisque mayonnaise and lobster bisque hollandaise. The B&L Breakfast Taco is made with Corn Taco shells, avocado guacamole, Pico de gallo, lobster scrambled eggs, coriander and lime.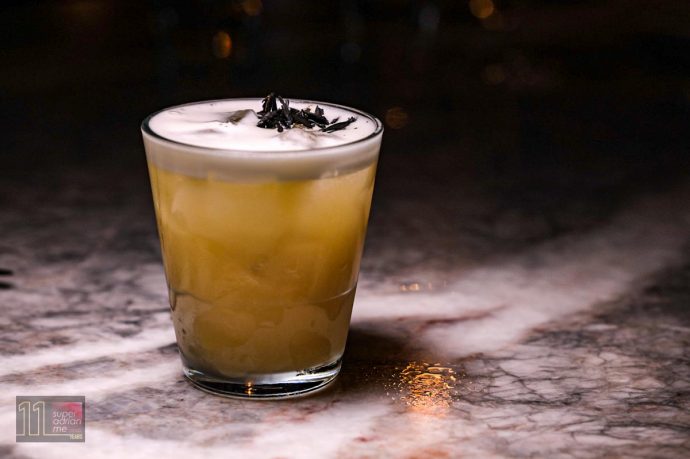 Imbibe in a selection of alcoholic beverages at under S$22++. The Mimosa comes with a choice of Orange or Grapefruit. There is also a refreshing twist to the classic Bloody Mary featuring Old Young's smoked Vodka and Alain Milliat's red tomato juice.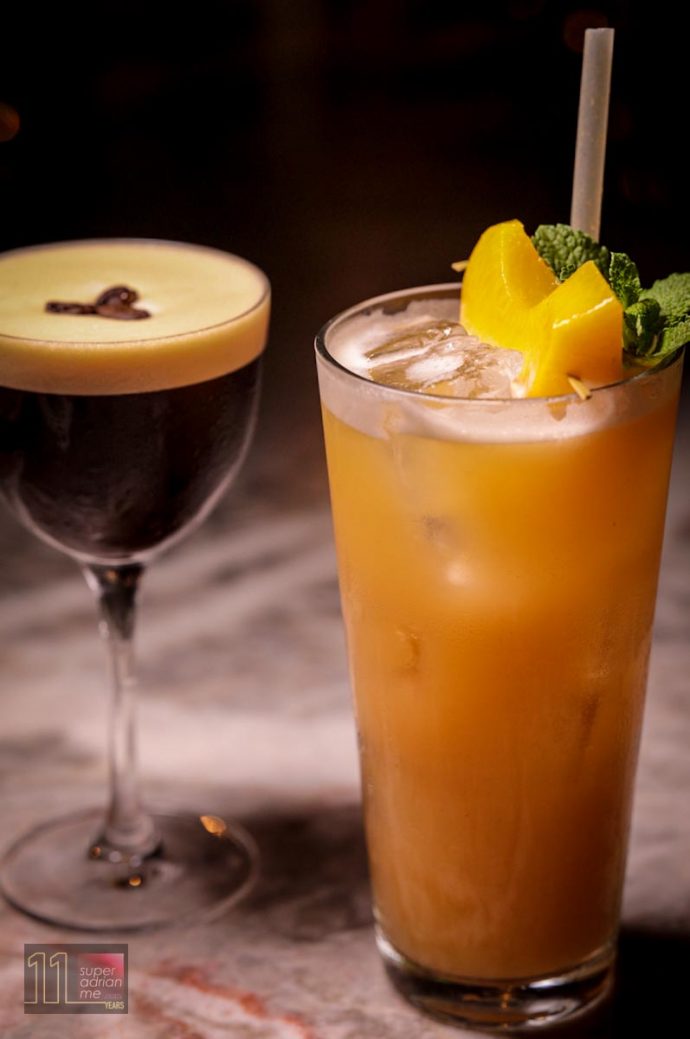 Get some caffeine fix with the Nespresso Martini. This martini is created with a blend of Old Young's pure Vodka and Old Young's cold drip coffee Vodka with a shot of Nespresso. For a non alcoholic beverage, go for the Virgin Mary. It is concocted with Alain Milliat's Red Tomato Juice, special spice mix and olive.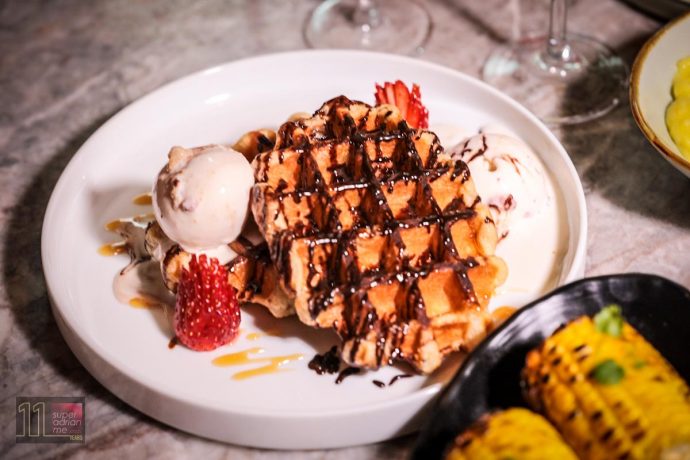 End the meal with Belgian Waffles with Strawberry Shortcake Ice Cream.