Tinoq Russel Goh and Dylan Chan, the local chef duo also known as PasirPanjangBoy are back in Singapore after a 7-month stint in Hong Kong opening up a Peranakan eatery serving dishes curated by the duo. Prior to moving to Hong Kong, they started out as a private dining business.
It is easy to spot the duo from afar in their pink hairdos and the feather print with full pink passion masks by Maeli Studios.
Raffles Hotel Singapore has collaborated with PasirPanjangBoy to offer some of their hearty Peranakan and Asian dishes priced between S$12 and S$18 at Raffles Courtyard for a limited time from 12 March to 11 April 2021.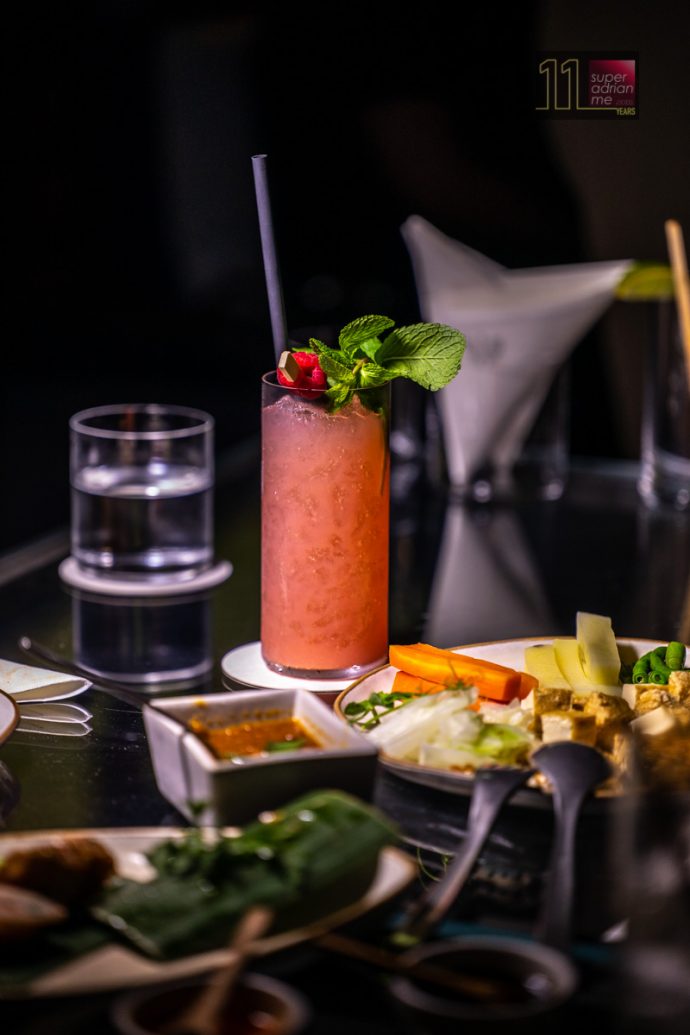 Enjoy outdoor alfresco dining and happy hour drinks from 5 to 8pm at S$10++ selected house pours, wines and cocktails.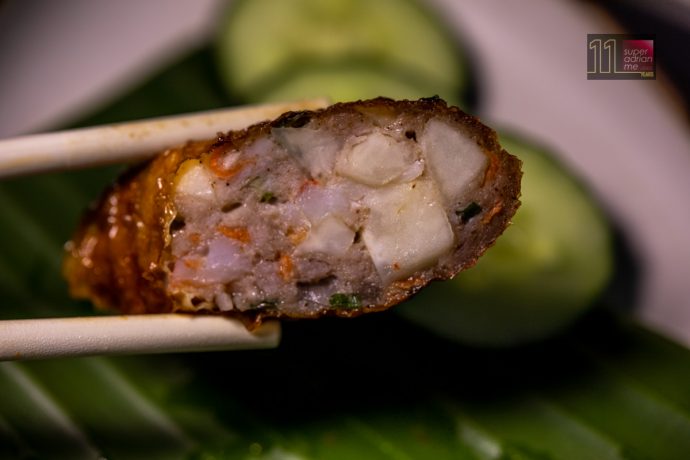 The Ngoh Hiang is filled with chunks of minced pork, prawns, water chestnut, five spice and served with home-made chilli chuka and sweet sauce. There is so much bite and flavours in what looks like a very simple dish to make. But in actual fact, a lot of work has to be put into make this perfect.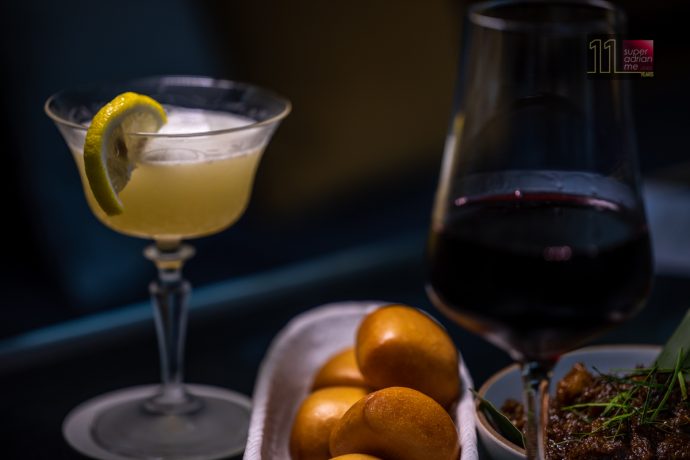 Tinoq uses beef shin for his Beef Rendang. It is cooked with many types of spices and topped with chopped kaffir lime leaves for added fragrance. The Beef Rendang is served with fried mantou.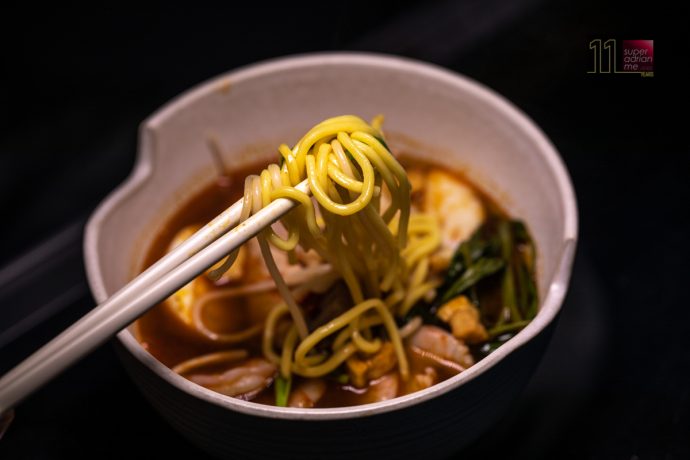 I liked the signature prawn noodle soup. After a glass or two from the happy hour menu, a piping hot noodle soup full of flavours from the prawn bisque. Each bowl is filled with pork, prawns, fish cake, kang kong, bean sprouts and belachan chilli powder. Together with the al dente yellow noodles and rice vermicelli, this was so comforting. Do take note that this is only available on Wednesdays. (Updated 19 March 2021 – By popular demand, Tinoq and Dylan has also added Tuesdays so that more people can enjoy the signature prawn noodle soup)
These three dishes can be ordered together as part of The PasirPanjangBoy (PPB) Bundle at S$38.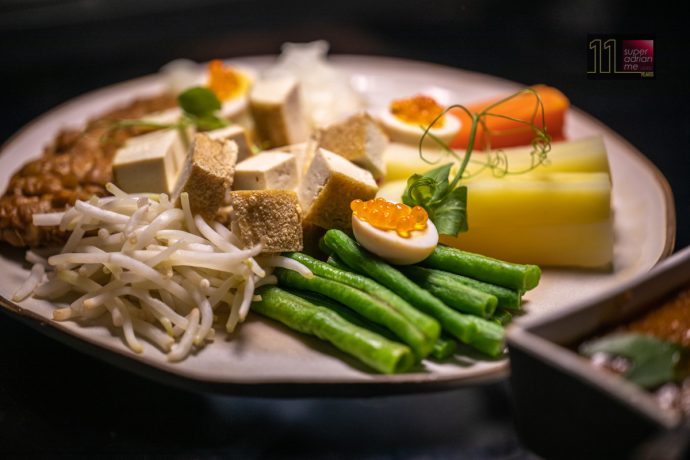 Other dishes are available on Raffles Courtyard's regular food menu. Raffles Courtyard is open Mondays to Fridays from 3pm to 10pm and 9.30am to 10pm on Saturdays and Sundays.