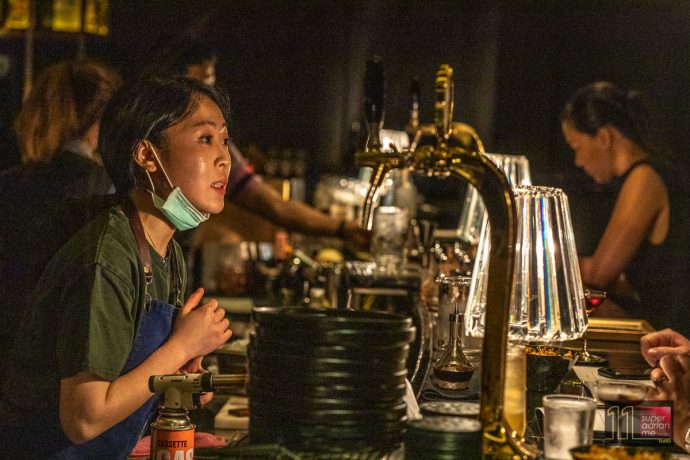 Mixologist Bannie Kang and Chef Tryson Quek, the celebrity couple previously from Anti:dote in Singapore, were in Singapore last month where they had a shot guest shift at Manhattan Bar's seventh anniversary. They moved to Taipei before the Covid pandemic and established MU: a restaurant and speakeasy bar in March 2020. The duo returned to Taipei earlier this month and had to cancel a guest shift at Anti:dote because of the heightened alert from 16 May to 13 June 2021.
If you have already missed Bannie Kang's cocktails, don't fret. 300 ml bottled cocktails will be available in a pair at S$100 inclusive of delivery for residents in Singapore. You get to try Clear-Cut and Almost There.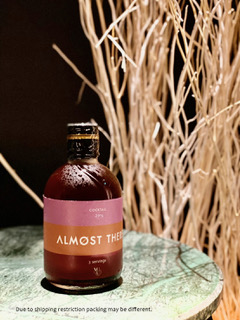 | Cocktail | Description |
| --- | --- |
| Clear Cut | Inspired by the Classic Negroni with a twist of clarification. Clear Cut was named after the current situation going around and Bannie wanted to encourage people to remain chill and clear minded. The colour label has three colour tones representing the step by step process that we are almost there. |
| Almost There | A twist of 'Remember the Maine' cocktail, from Bourbon to Rye. This cocktail was named after the global pandemic with a gleam of hope that we are almost there where life can hopefully return to normalcy. The label's three-tone amber colours represent the step by step process that we are almost there. |
You can order the cocktails until 4 June 2021 for delivery between 8 to 10 June 2021. Make payments via PAYNOW at 81862805. DM Bannie Kang on Instagram to order.