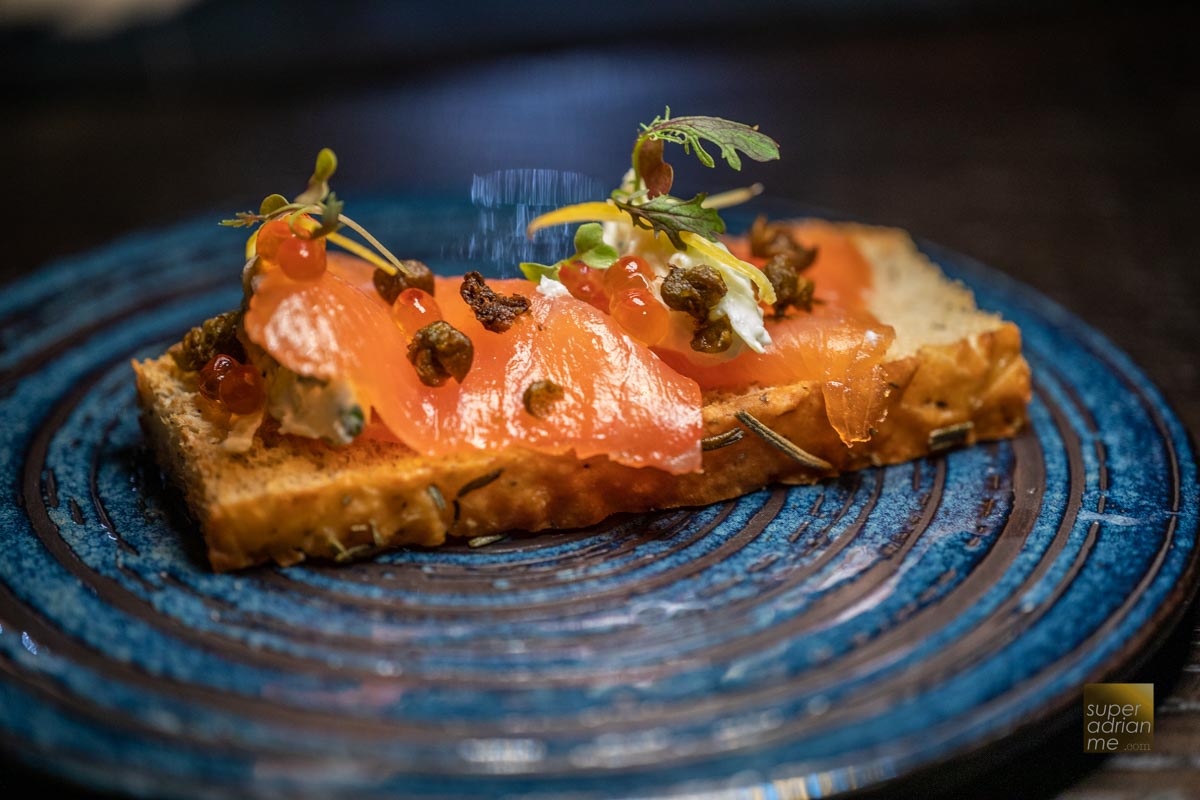 Scotland's cool, clear waters are the source of the rich and diverse seafood of the region. The warm gulf stream meets the cold waters of the North Atlantic creating the perfect climate and feeding grounds to grow some of the world's finest seafood. This environment allows Scottish shellfish to mature in their own time, growing slowly to increase their sweet flavour.
Over 18,000 kilometres of pristine coastline contribute to 540,000 tonnes of seafood supplied every year where 80% of it is consumed outside the UK. Seafood is Scotland's largest food export with over 60 species available commercially. This includes both wild-caught as well as farmed seafood.
Over two-thirds of the world's langoustines come from Scotland. Salmon is also the number one export species for Scottish companies. Salmon farmed in Scotland has been found to have increased Omega-3 levels compared with other salmon-producing countries.
Oil-rich fish such as Herring, Mackerel, farmed Salmon and farmed Rainbow are exported from Scotland. Other seafood exports include Squid, Brown Crab, Velvet Crab, Langoustine, Blue Lobster, Mussels, King Scallops, Pacific Oysters and Razor Clams. Scotland also exports Whitefish including Haddock, Cod, Saithe, Whiting, Hake and Monkfish and flatfishes such as Plaice, Lemon Sole, Witch Sole and Megrim.
A showcase of Scotland Seafood at SKAI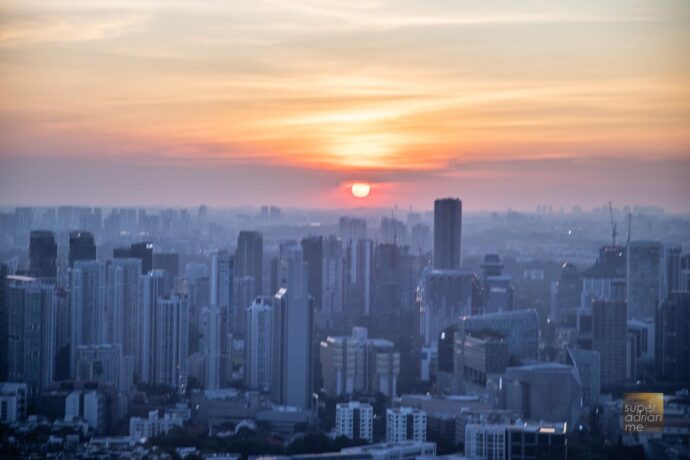 Seafood Scotland, the national trade and marketing body for the Scottish Seafood Industry, was in Singapore to showcase the quality and heritage of Scottish seafood produce. Seafood Scotland was the primary seafood partner at the World Gourmet Summit in 2014. The team hosted industry professionals and gourmands through chef demonstrations, media receptions and collaborations with Macallan to celebrate Scotland's seafood produce and showcase its versatility as an ingredient in Asian cuisines.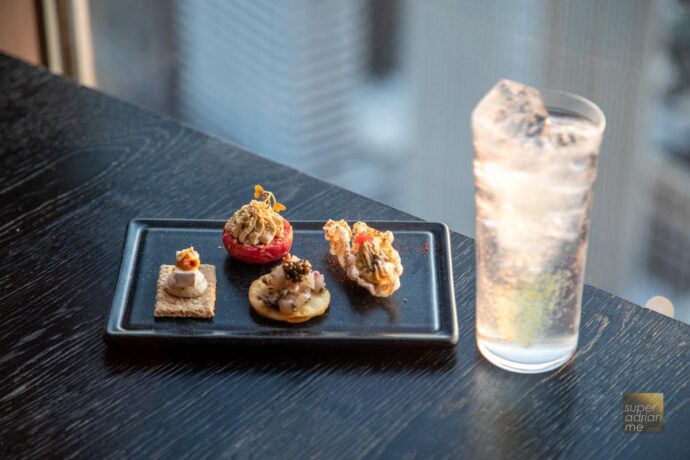 Seafood Scotland hosted us for dinner at SKAI. We started with cocktails and canapes with the view of a beautiful sunset view from SKAI Bar. Dinner was a five-course cocktail and beer pairing featuring smoked salmon, rock oyster, king scallop and salmon fillet.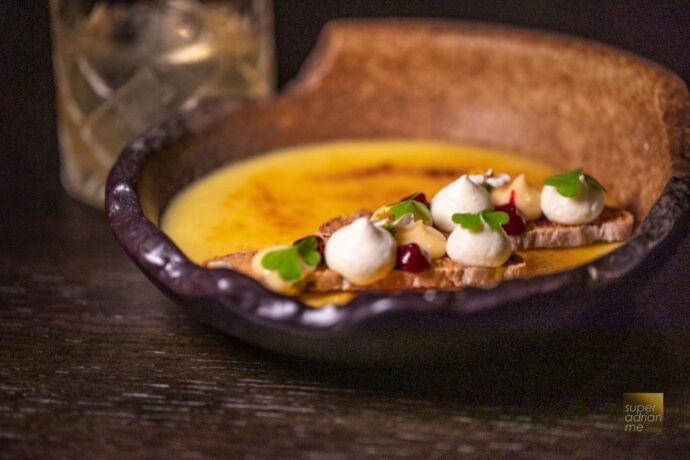 Dinner ended with a delicious créme brulee that was paired with Milk Punch made with Arbikie Highland Rye, spiced clarified milk and honey. Probably nothing in the dessert featured Scottish ingredients.
Scottish Drinks
Nàdar Gin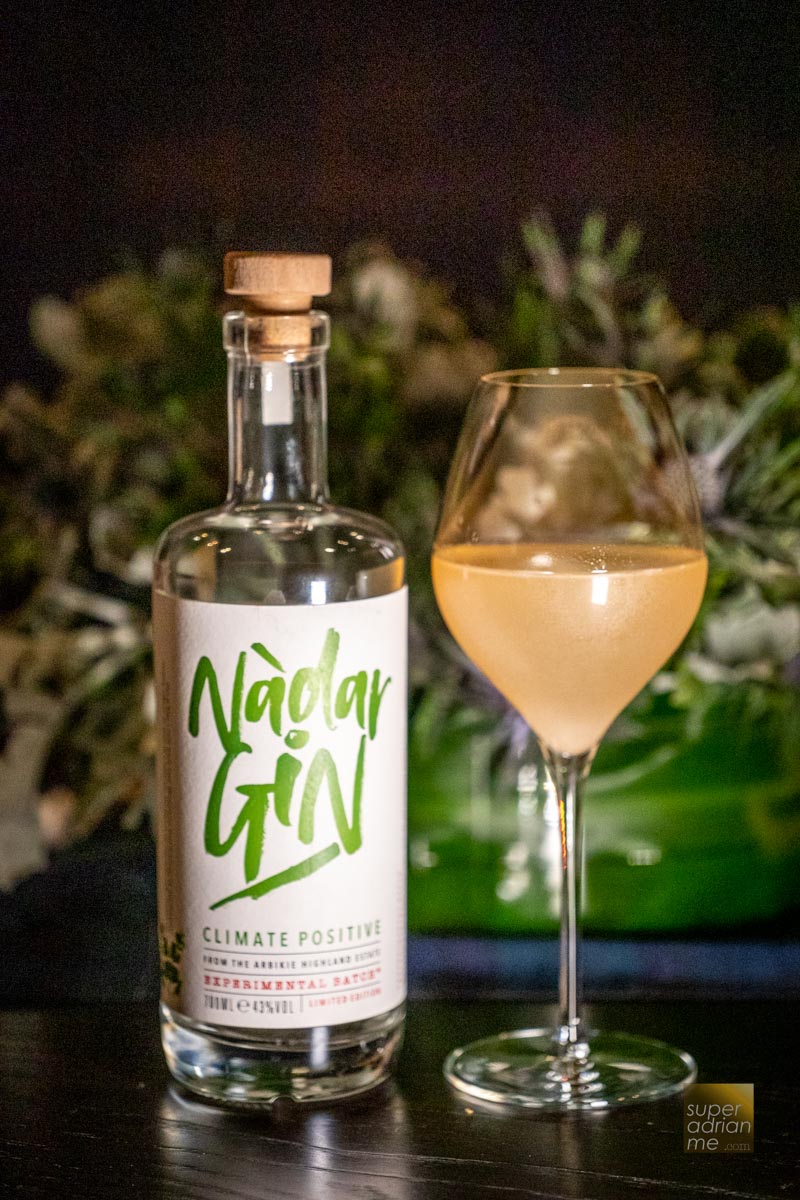 At Skai, we were offered cocktails created with Arbikie Highland Rye 1794 Single Grain Scotch Whisky and Nàdar Gin, both of which are made by Arbikie and distributed by Spun Spirits here in Singapore. What's unique about Nàdar Gin is that it is the world's first climate-positive gin made from peas. It has a carbon footprint of -1.54 kg CO2e per 700ml bottle.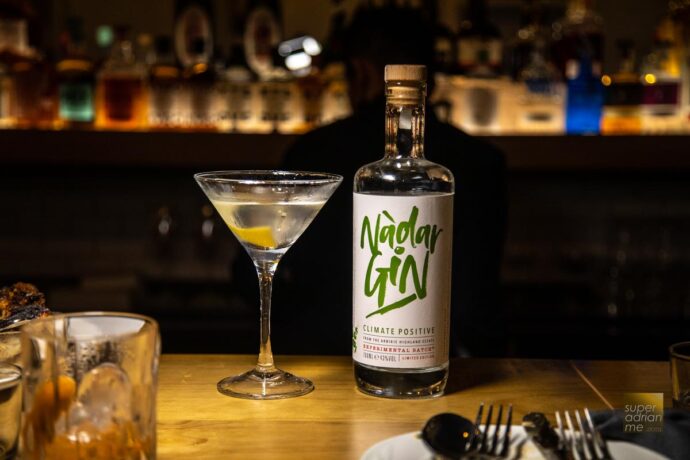 The Nàdar Gin is also great for a Martini which I had recently at the newly-opened Hemlig at Neil Road.
Brewdog Beer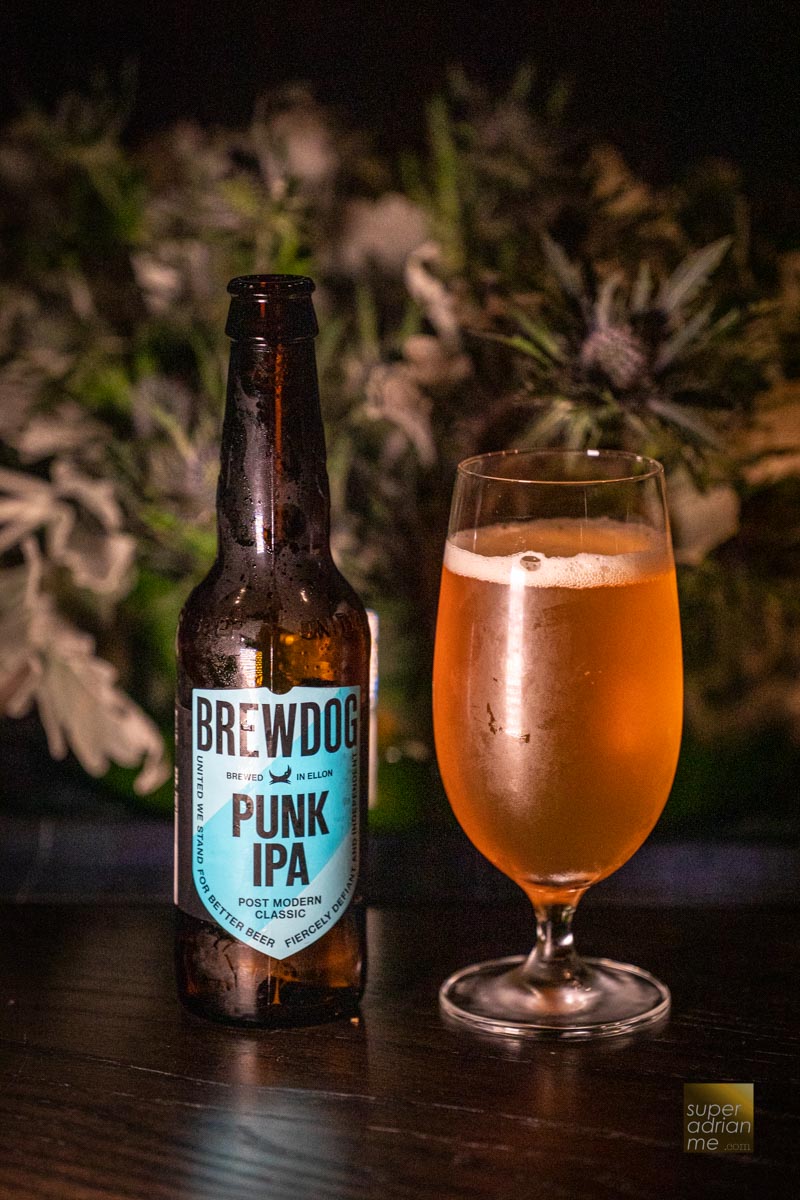 Brewdog Pilsner and IPA were also offered as a pairing with the Smoked Salmon and Salmon Fillet respectively.
Arbikie Highland Rye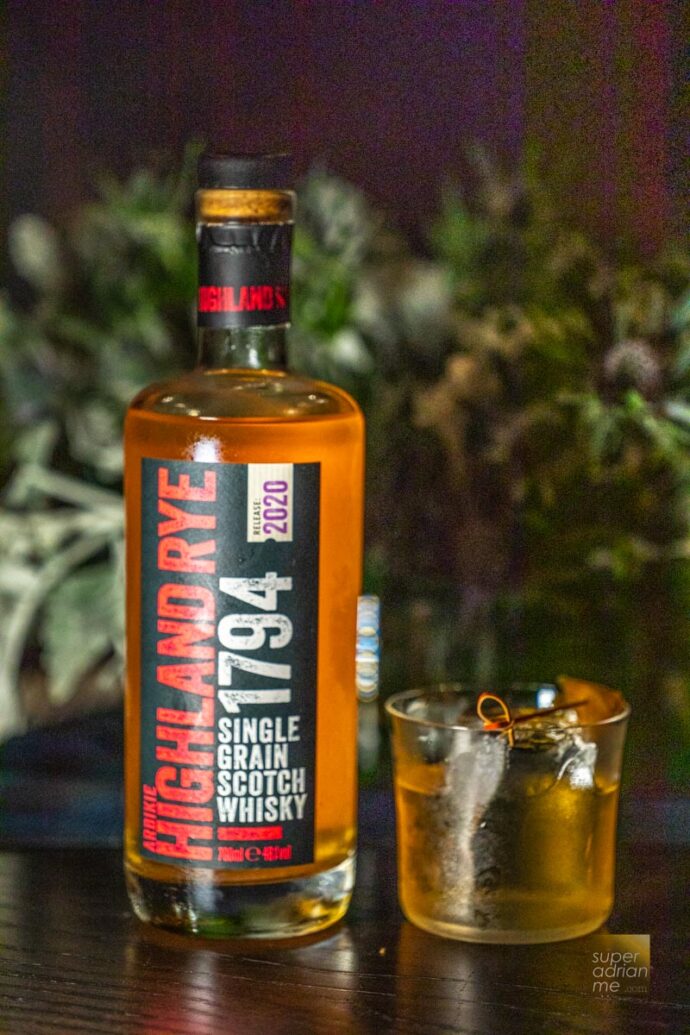 The Abrikie Highland Rye was used for the Butter Miso Washed Whisky that was paired with the King Scallop. The Milk Punch that ended the night was made with Arbikie Highland Rye, spiced clarified milk and honey.