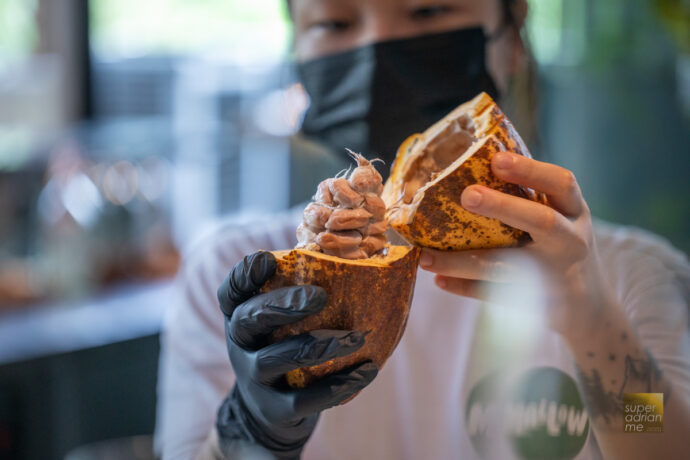 Fans of The Harmony Collection Fine Cacao by The Macallan can get their hands on this limited-edition whisky at The Macallan Harmony Collection Fine Cacao Pop-up with Lotte Duty-Free in Changi Airport. This exclusive travel retail release brings the worlds of chocolate and whisky to life.
The Macallan Harmony Collection Fine Cacao Pop-Up, a first in the world, is located at Singapore Changi Airport Terminal 3 Departure Hall from 1 May 2022 until 30 June 2022. The Harmony Collection Fine Cacao is retailing at S$215 and we hear that quantities are depleting fast. The pop-up will also feature an interactive web AR experience to excite consumers and enable them to discover more about The Harmony Collection Fine Cacao. In addition to The Harmony Collection Fine Cacao, The Macallan pop-up will also include a comprehensive range of exceptional single malts, from the brand's travel retail exclusive range and selected limited release expressions.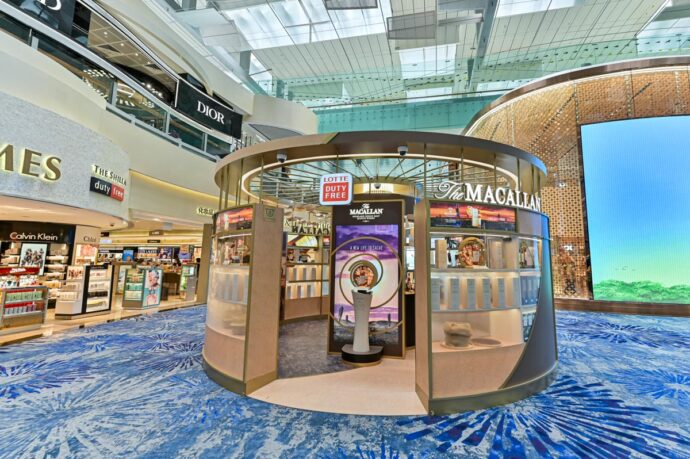 "The Macallan Harmony Collection Fine Cacao is the first release in the Harmony Collection for global travel retail and we are delighted to unveil this timely and unique expression, in collaboration with Changi Airport Group and Lotte Duty Free. Apart from delivering an immersive and seamless shopping experience, our first sustainable pop-up at Changi Airport shines a spotlight on our sustainability journey. Innovation and the environment have always been at the core of The Macallan, and we hope to inspire travellers to join us on this journey towards a greener future."

Jeremy Speirs, Managing Director, Edrington Global Travel Retail.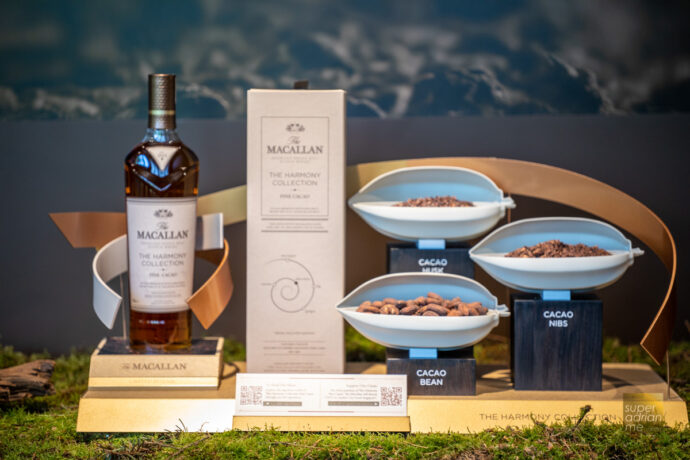 The Harmony Collection is an exploration into the world of sustainable packaging. The Macallan Whisky Maker Polly Logan visited Girona, Spain to explore the chocolate-making process, uncovering the distinctive flavour profiles. Polly collaborated with world-renowed pastry chef, Jordi Roca, the youngest member of the Roca brothers of El Celler de Can Roca, with whom The Macallan has a long-standing relationship. As part of the exploration, she visited Jordi's famed chocolate factory, Casa Cacao in Girona and she also spent time with master chocolatier, Damian Allsop.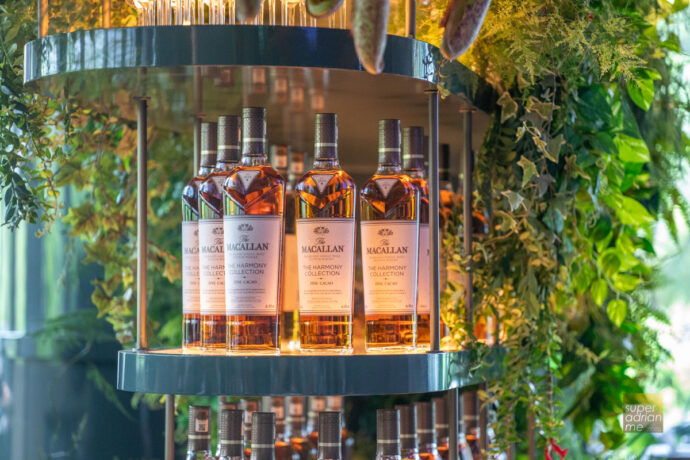 With an ABV of 40%, The Harmony Collection Fine Cacao has an aroma of chocolate, butter toffee, oak and pear. Taste chocolate covered raisins, ginger warmth, fig and marzipan and enjoy the medium finish with chocolate. Extremely enjoyable I had three generous pours of it at the media tasting held at Mallow earlier this week.
The single malt whisky is crafted from a combination of European and American oak casks. A unique and elegant medium chocolate profile pairs perfectly with the finest chocolate. The bottle is encased in a fully recyclable and biodegradable presentation box, made using natural by-products in the chocolate-making process. It is crafted using discarded husks from cacao pods.