Farmer Salad

Pan Fried Foie Gras

Goulash Soup or Traditional Minestrone

Grilled Tiger Prawn
Gordon Grill in Goodwood Park Hotel Singapore is offering diners a taste of Europe through set menus for lunch and dinner till 29 September 2019. A three-course set is available for lunch. For dinner, there is a four-course set and an eight-course degustation with an option to pair with wines. The dishes featured here are from the eight-course dinner degustation menu.
Appetisers include the Greek Farmer Salad of heirloom tomato, cucumber, roasted red capsicum, marjoram-onion purée, baby greens, kalamata olives, feta cheese, lemon-olive oil dressing and herb crouton. Or you can have a Pan-fried Foie Gras with balsamic cherries and rocket leaves. The sweetness of the foie gras pairs well with the acidity of the Chablis Louis Jadot a lipid, bright and fresh wine.
Two types of soups are available. A Hungarian Goulash Soup that is slow-cooked with onion, beef, potato, sweet paprika and caraway seed or an Italian Traditional Minestrone, a hearty vegetable soup.
The Chablis Louis Jadot from Burgundy, France and the Zenato Lugana DOC from San Benedetto, Italy have been chosen to pair with the appetisers.
Mains may include a Grilled Tiger Prawn, a Portuguese dish prepared with eggplant Purée and tomato-sweet paprika rice.
Grilled Angus Tenderloin
The Grilled Angus Tenderloin is inspired by the British and prepared with Scottish Clapshot, butter vegetables and red wine jus.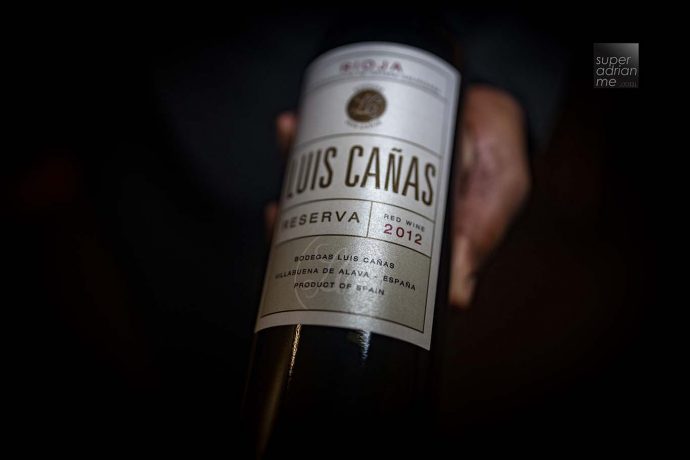 You have a choice of Luis Canas Reserva Rioja from Spain or the Chateau Villa Bel Air, Grand Vin De Bordeaux from France as wine pairing for the mains. The balanced tannins of Luis Canas Reserva Rioja pairs perfectly with the grilled tiger prawn. This cherry red wine is made with 95% Tempranillo and 5% Graciano.
The Bordeaux has a nose of ripe red fruits and violet, underpinned by woody notes of vanilla and spice. It is well-structured with plenty of body and a robust, smooth finish that discloses fine tannins and licorice.
Sacher-Torte

Black Forest Cake
For desserts, you have the option of a German Black Forest Cake or Austria's Sacher-Torte. The Black Forest Cake is beautifully made with two layers of chocolate soaked in Kirsch syrup topped with chantilly cream.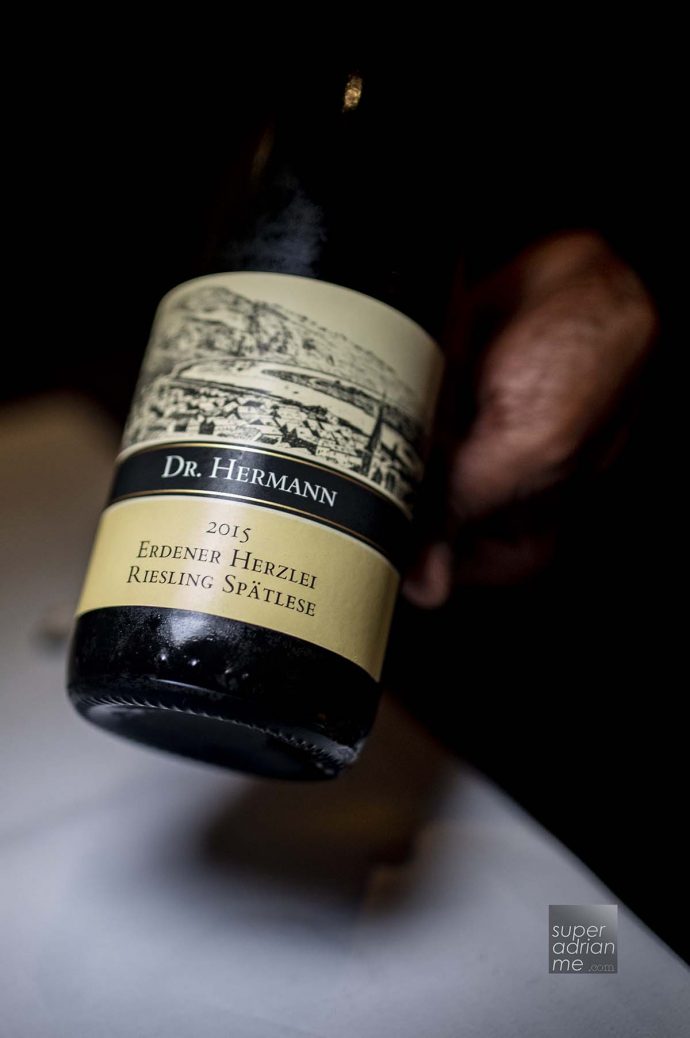 Wines that can pair with desserts include Germany's Erdener Herzlei Riesling Spätlese Goldkapsel or and Italian Ceretto Moscato d'Asti.
The three-course set lunch is S$78++ per person and the four-course set dinner is S$98++ per person. The eight-course dinner degustation menu will cost S$168++ for two and S$228++ for two with three glasses of wine pairing each.