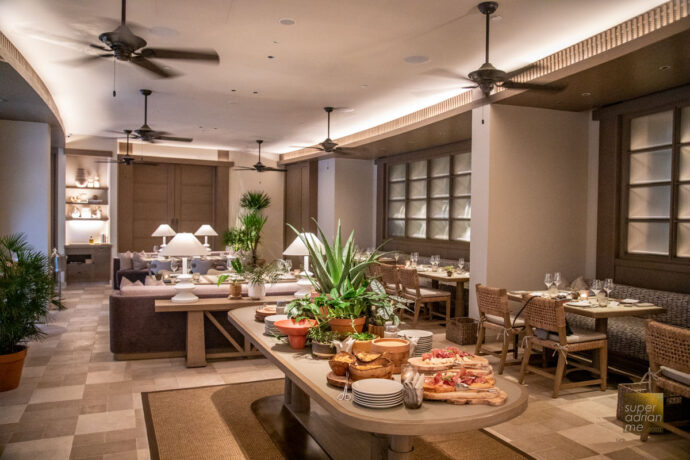 Chef Mauro Colagreco of 3-Michelin Star Mirazur was in Singapore on 11 July to open his restaurant Fiamma at The Capella Singapore. While Fiamma translates to 'flame', it is not a grill restaurant.
What used to be The Knolls restaurant has been revamped and soft opened last month as this new restaurant that offers family-style Italian dishes. Guests here enjoy authentic, traditional dishes inspired by the Chef's Italian roots and his grandmother's cooking.
And since The Knolls used to serve breakfast for hotel guests, Fiamma is now the defacto breakfast venue at Capella Singapore. It is also open daily for lunch and dinner. Menu prices start from S$24 and up while desserts are priced from S$16.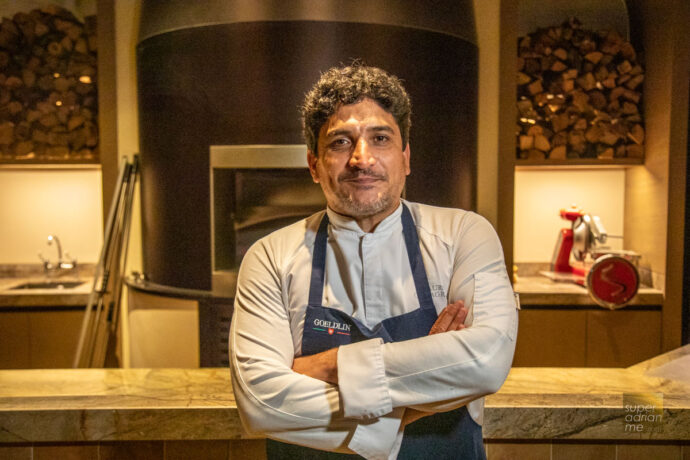 Chef Mauro established Mirazur in Menton, France in 2006. IN 2019, Mirazur received three stars from the Michelin Guide France and was voted No. 1 on The World's 50 Best Restaurants list. In 2020, he was the first to obtain the "Plastic Free" certification for the restaurant. Last year Mirazur was inaugurated into the 'Best of the Best' category in The World's 50 Best Restaurants awards. Carne, a previous burger joint at Amoy Street Singapore, was also under his name. But It has unfortunately closed during the Covid pandemic.
The Space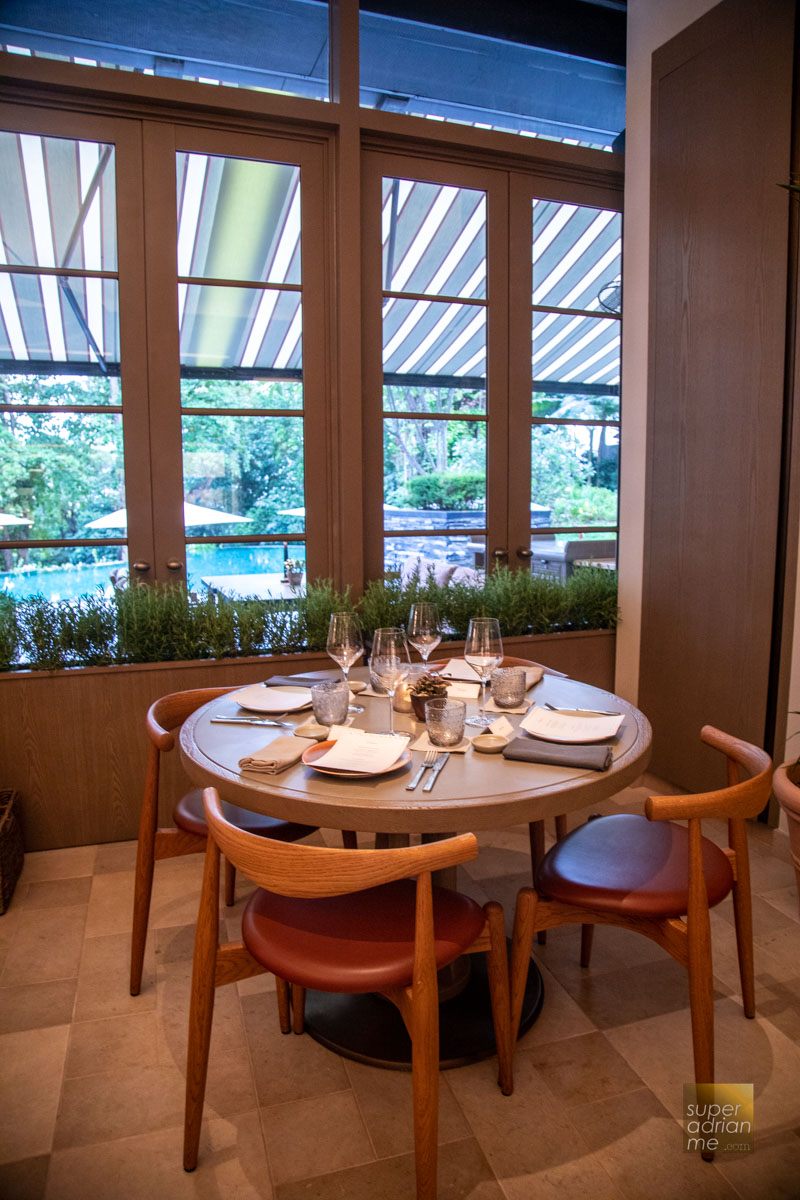 The space at Fiamma has been designed to offer a different experience in each part of the restaurant. The Den, the Oven Salon, the Kitchen Chamber, the Living Room, the Terrace and the Private Table all offer different experiences to discover.
Antipastis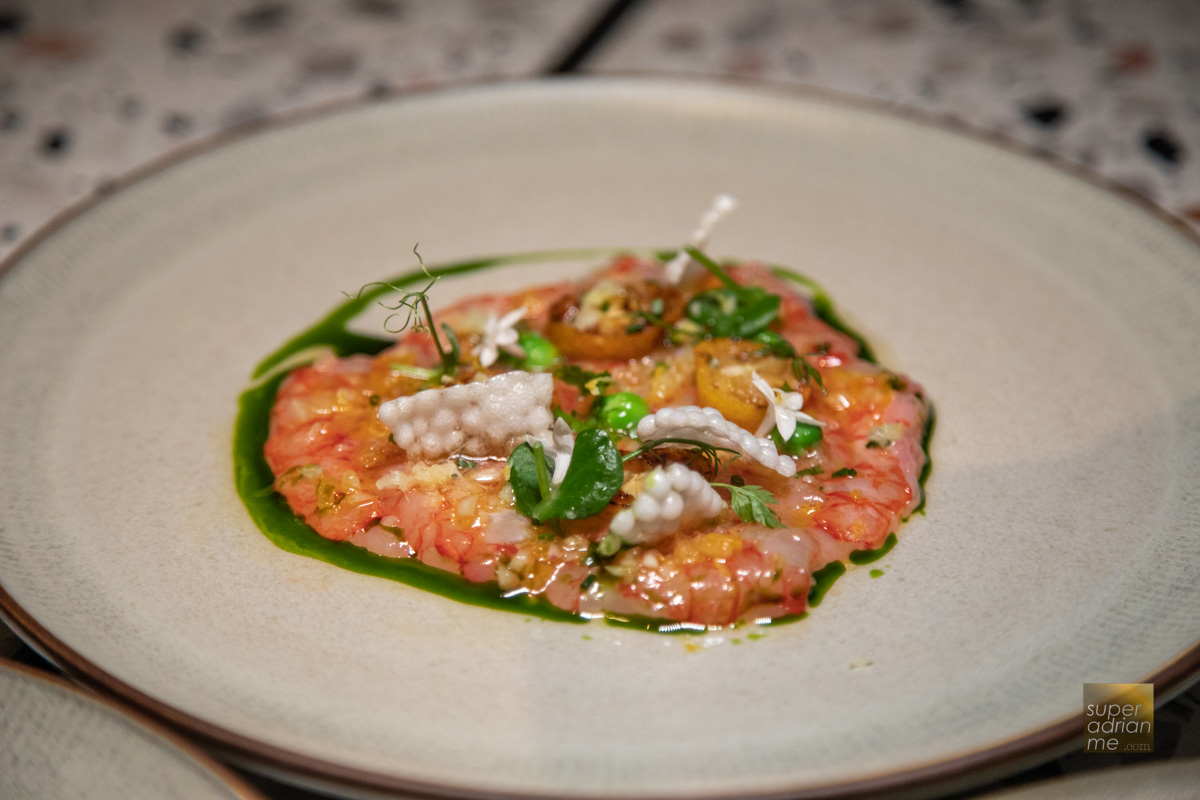 The Antipastis we shared were beautifully executed. We had Chef Colagreco's signature Carpaccio di Pomodoro E Pesca, a refreshing carpaccio of heirloom tomatos and yellow peach, pistachios, chives and ginger vinaigrette. The Crudo Siciliano features sea bream carpaccio marinated in olive oil and orange finished with capers, fresh mint and fennel. But I was most fond of the Crudo di Gambero Rosso Di Mazara. Meditarranean red prawn crudo with kum quat and green peas.
Primi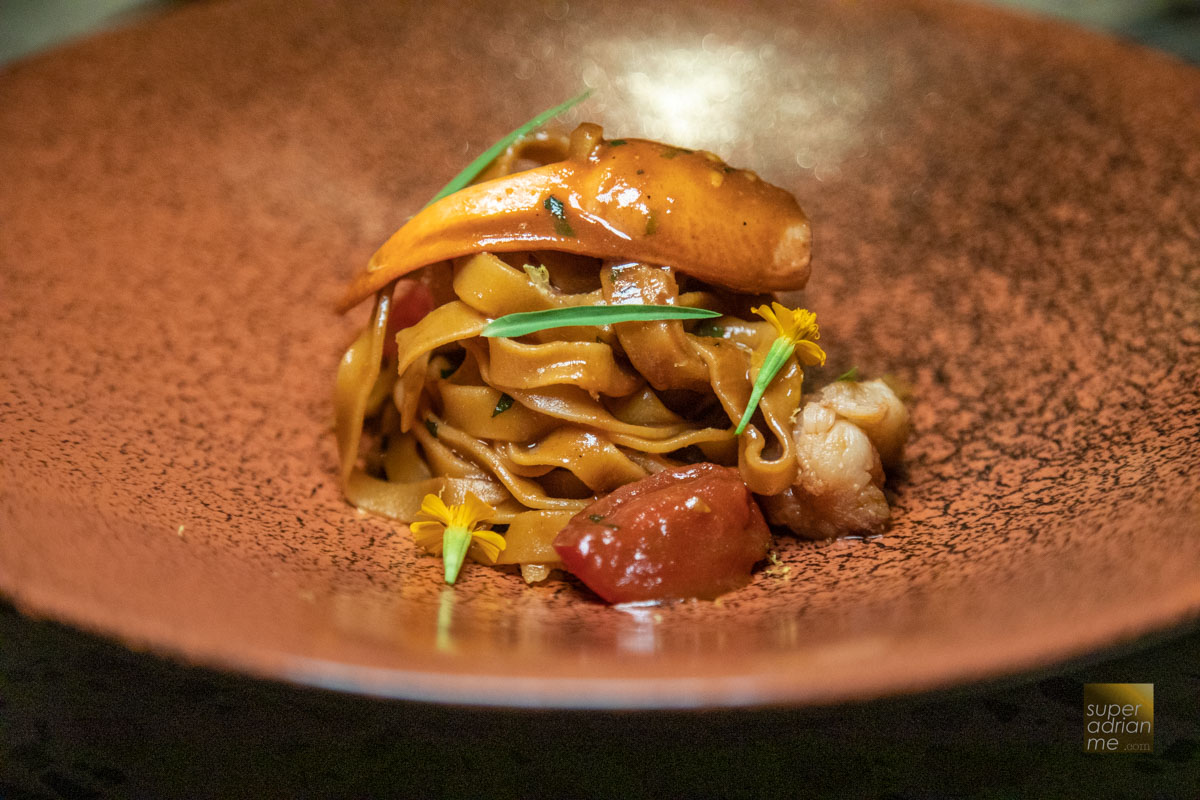 We also had tasting portions of the Tagliatelle All'astice, a pasta of blue lobster, terrago and confit tomatoes. Every mouthful was pure enjoyment. The tender blue lobster almost melts in the mouth. And for those who don't take seafood, Chef made a pasta with copious shavings of fresh truffle.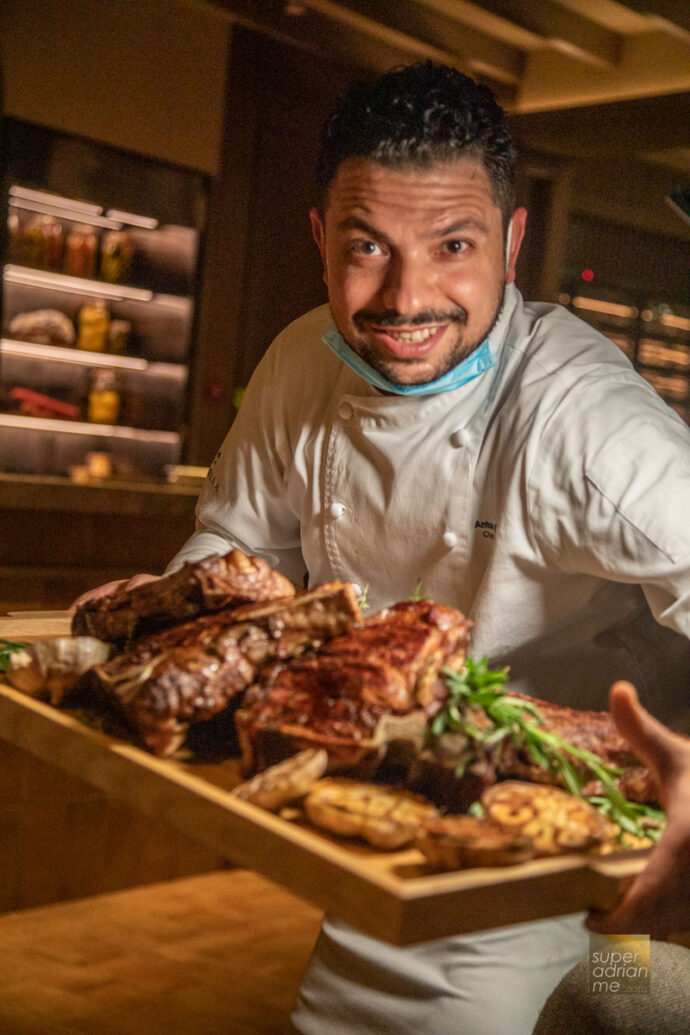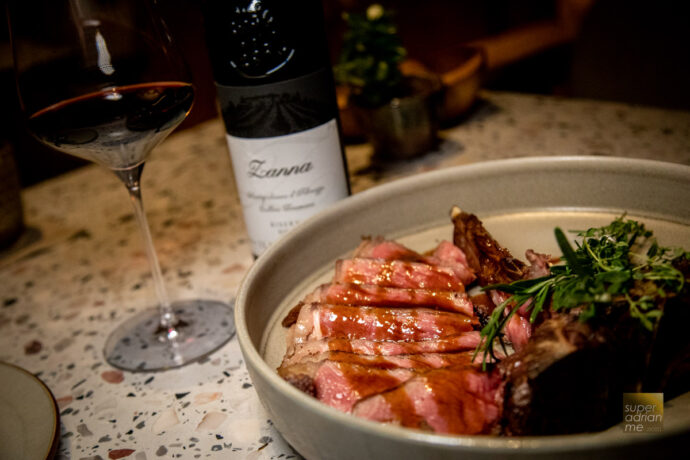 Meatlovers will devour the 1kg dry-aged beef chop in the Bistecca alla Fiorentina that draws the taste of the wood fire and its piquant, smoky flavour. We hear that three different types of wood are used for this. The generous portion for two or more is served with grilled eggplants and baby potatoes.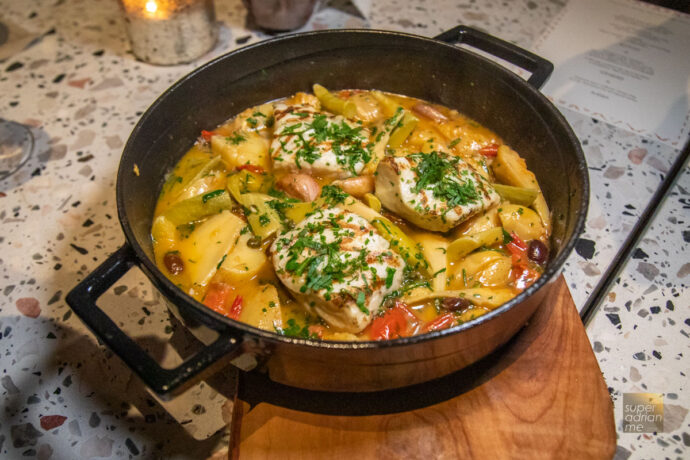 Fresh fish of the day is prepared 'alla Ligure'. This hearty pot of Pescato Del Giorno (Italian for catch of the day) was way too much for the three of us that night. A great sharing dish to order.
Wines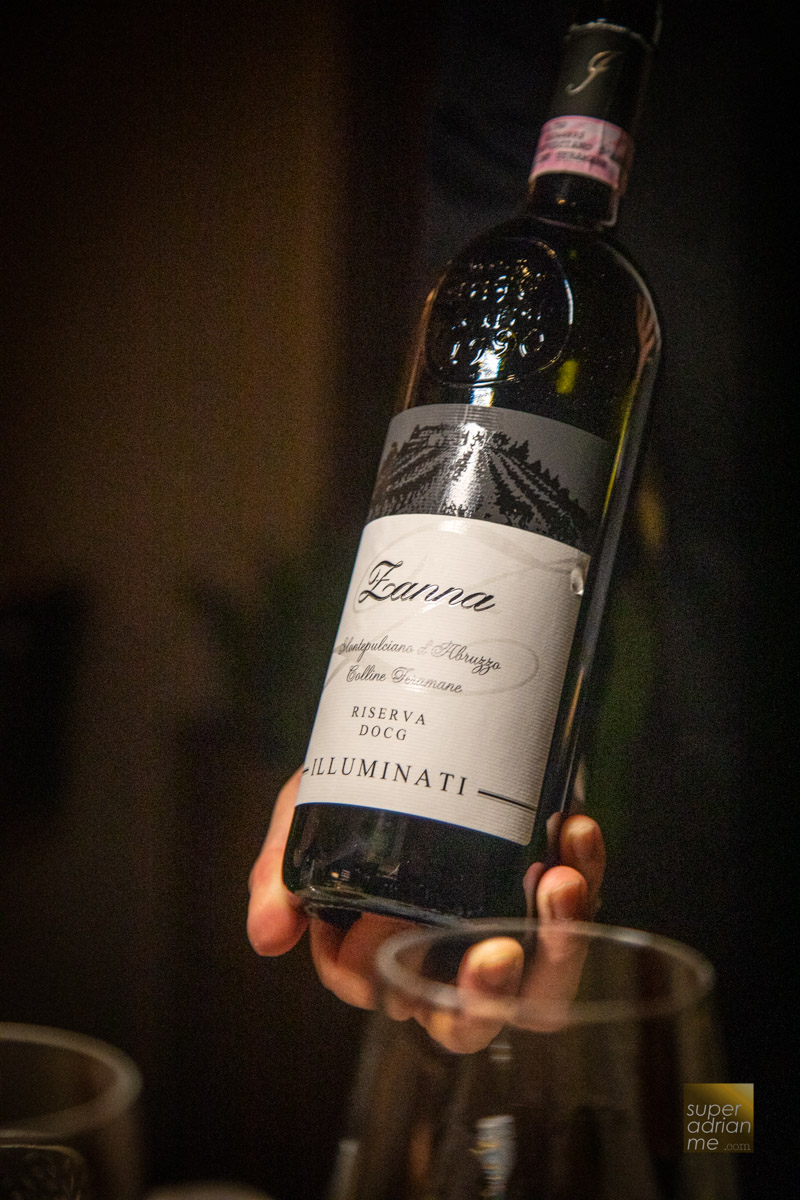 Enjoy a selection of wines with your meal. I found the 2020 Livio Felluga Pinot Grigio well balanced, slightly dry with slight acidity. Particularly enjoyed the earthy notes of mineral, tree fruit and citrus notes. Or the non-vintage elegant Nino Franco Rustico Prosecco. Both paired with cold cuts, Pizza Tartufo and antipastis. Very approachable wines.
We also had the Illuminati Zanna Montepulciano D'abruzzo Riserva DOCG which was medium in weight, with good vibrancy.
Desserts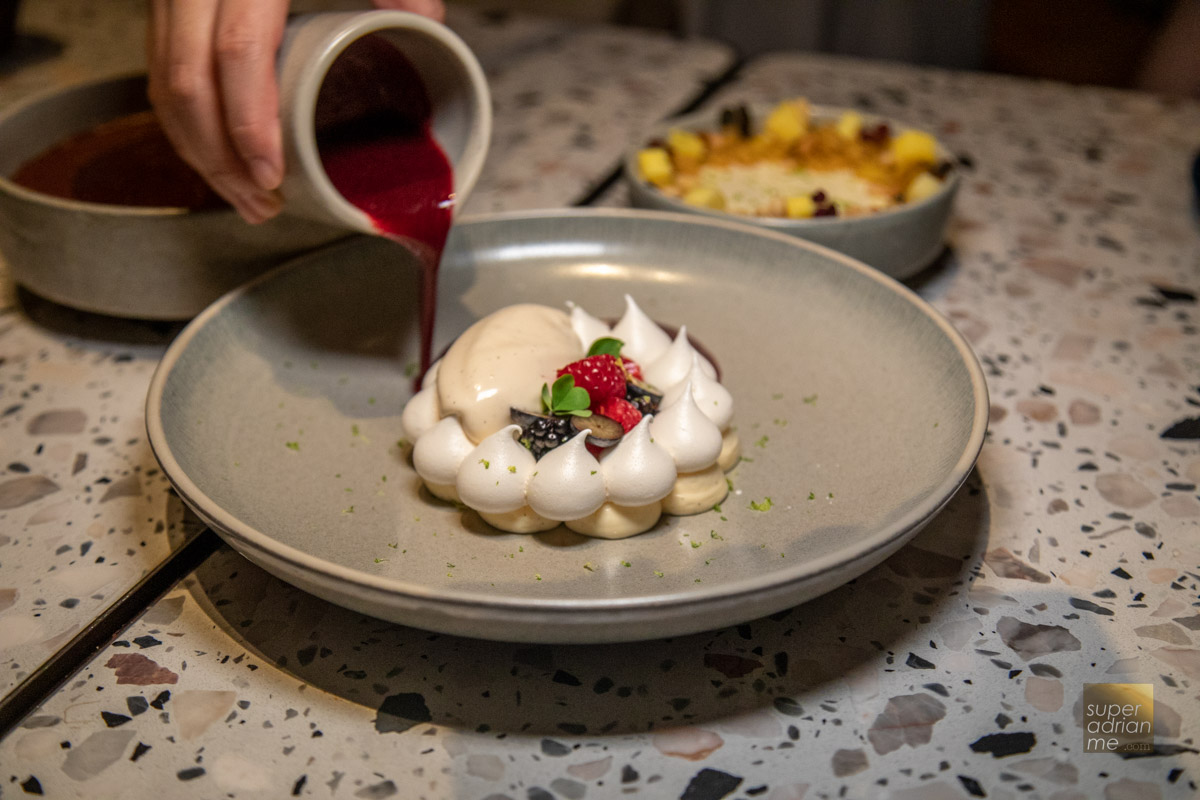 And a meal is not complete until you have desserts. At least for some. But if I were you, you must order the Meringa Cotta, a slow-baked meringue with vanilla cream and red berry sauce with toppings of gold flakes and berries. The Panna Cotta Esotici is fancier with pineapple, mango, passion fruit and pinenuts surrounding the vanilla-infused panna cotta. And if you are ending with a limoncello digestif, pair that with the Tiramisu which is meant for sharing.