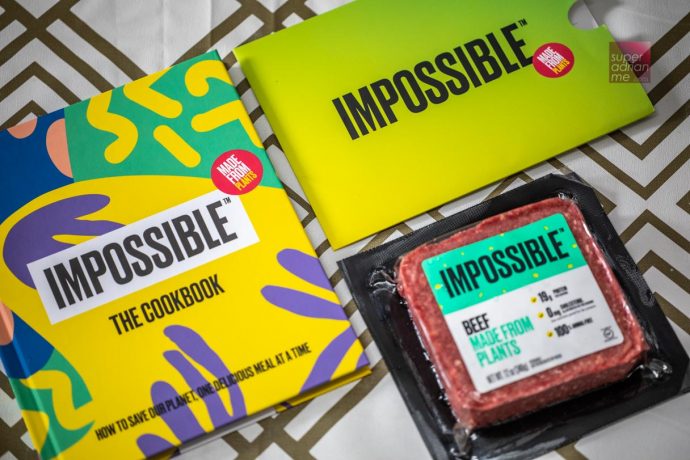 Impossible Beef is now available from 100 NTUC FairPrice stores including FairPrice supermarkets, FairPrice Finest and FairPrice Xtra hypermarkets in Singapore.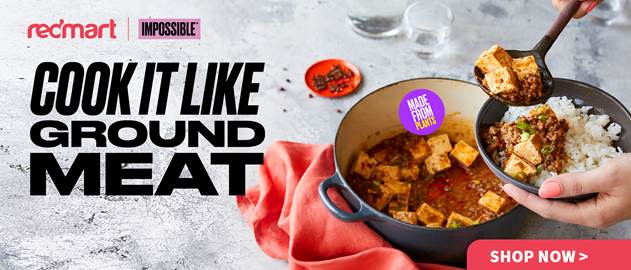 You can also order it for home delivery on RedMart. Enjoy 20% off at check out until 12 November 2020. The meat replacement can be cooked with any cuisine easily.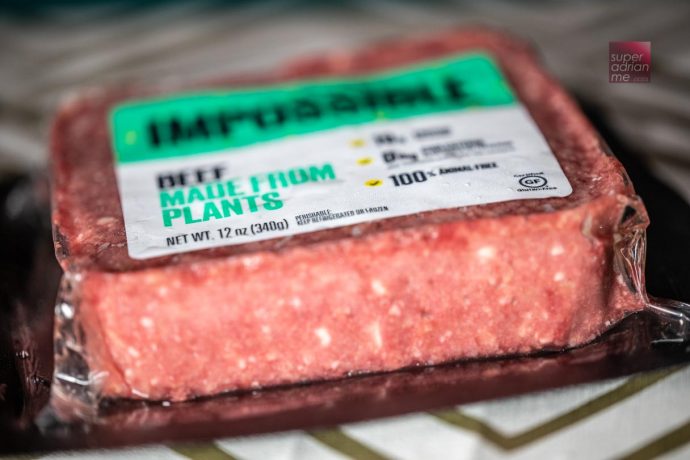 Impossible Beef is just as delicious, nutritious and versatile as ground beef from cows, and uses 87% less water, 89% less greenhouse gasses and 96% less land. You can easily substitute it into all your favourite ground meat recipes such as stews, minces, meatballs, dumplings and sauces, and it's also easy to cook up on a BBQ grill, oven, steamer or sauté pan. It does not contain cholesterol or trans fat and is a source of protein, iron and calcium.
Impossible Beef debuted in Asia's top restaurants two years ago, when fans lined up to try the Silicon Valley phenomenon dubbed a "triumph of food engineering." Impossible Beef is now served in the Hong Kong and Singapore restaurants of world-class chefs such as May Chow, Uwe Opencensky, Gordon Ramsay, Ricky Leung, Adam Penney and Andrei Soen.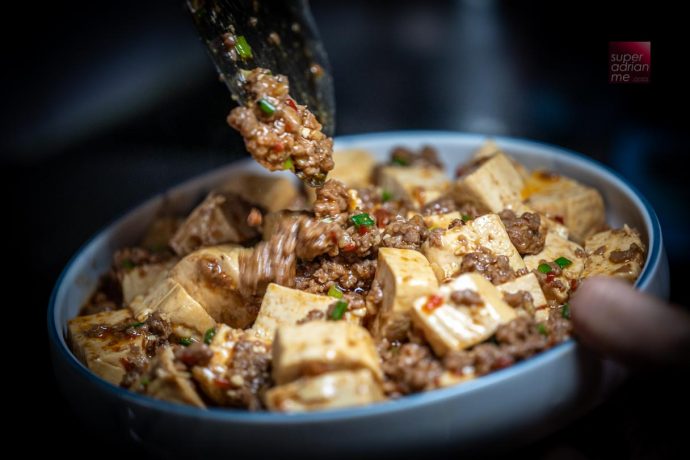 The Impossible Beef is available in packages of 340g and priced at S$16.90.
In July this year, Impossible Foods launched Impossible: The Cookbook by Chronicle Books, its first hardcover cookbook featuring 40 sustainable plant-based recipes created by pioneering chefs and personalities who first introduced Impossible Beef to the World. Explore dishes and expert tips from Brad Farmerie, Chris Cosentino, Eric Wareheim, Jamie Bissonnette, Ken Oringer, Kwame Onwuachi, Mary Sue Milliken, May Chow, Michael Symon, Tanya Holland, Traci Des Jardins, and more.
Learn to make starters such as Bitterballen (Dutch croquettes), Xinjiang Pockets, Chilli Cheese Fries or Ethiopian-Spiced Meat wth Hummus and Toasted Cashews). Or cook up some Asian entrees such as Thai Basil Stir-Fry (Pad Ka-Prao), Korean Bulgogi with Spicy Scallion Pancakes or Vietnamese Pho. There are a couple of burger recipes as well.
The US$29.99 cookbook is available for sale through Amazon.sg, Kinokuniya and additional retailers later this month.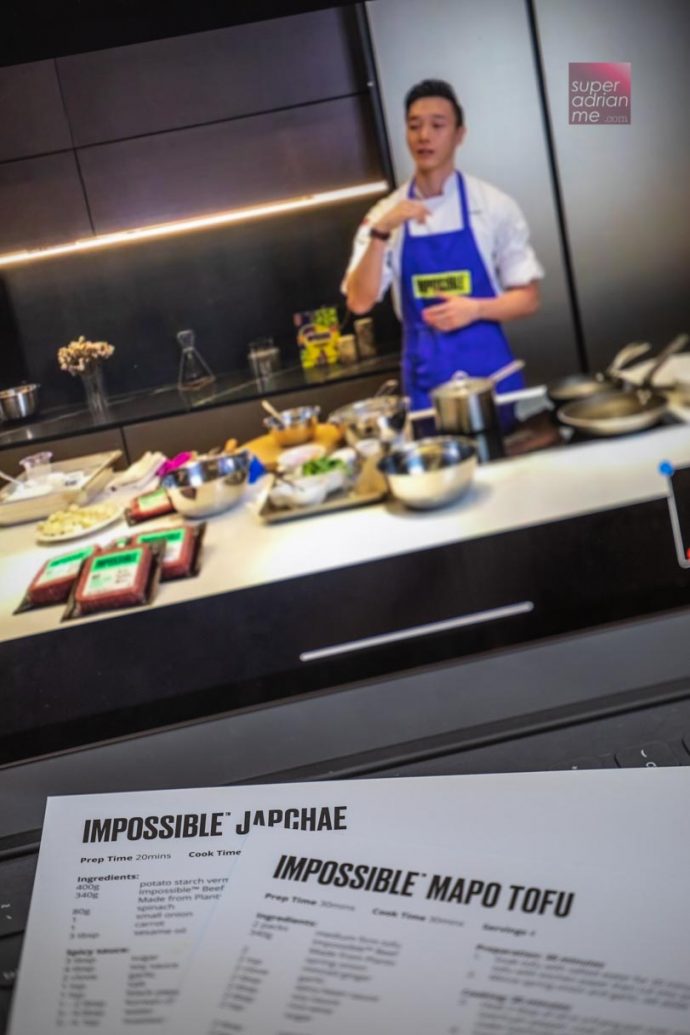 As part of the media launch, we attended a zoom session where Miele's In-house Chef Lennard Yeong did a cooking demonstration of Impossible Map Tofu and Impossible Japchae. The cook-along session showed how easy and versatile it is to use Impossible Food's meat replacement product.
My helper joined me in the session and she has since been cooking a couple of dishes we normally have with minced pork, replacing it with the Impossible Meat.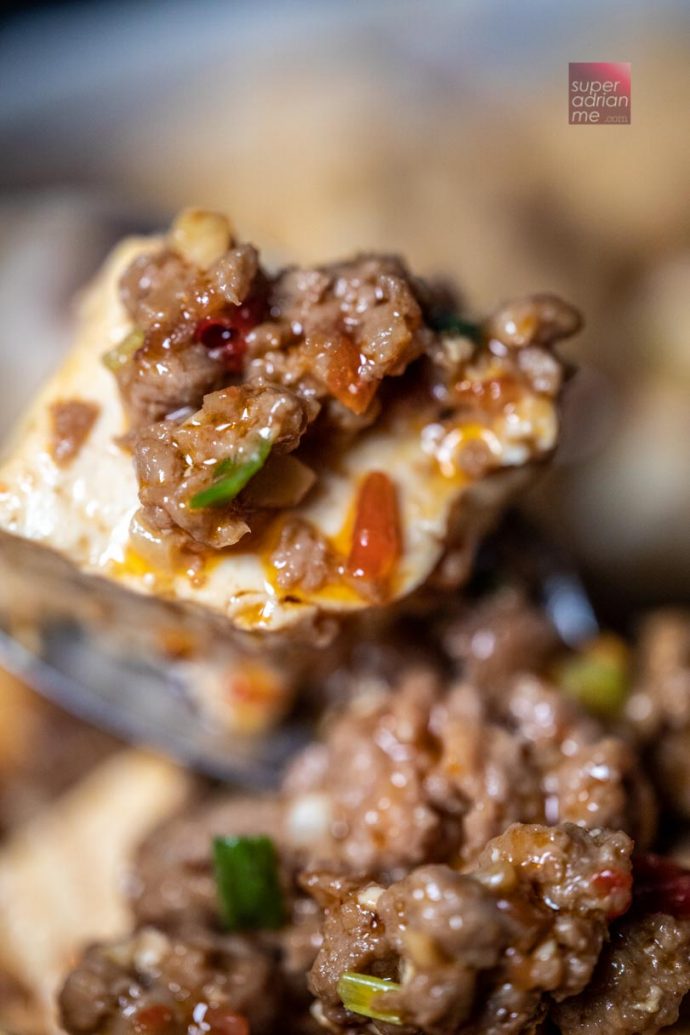 The best way for the ultimate test on the authenticity of food flavours is when the parents tell you they didn't know the meats were not real meats. They couldn't tell the difference.