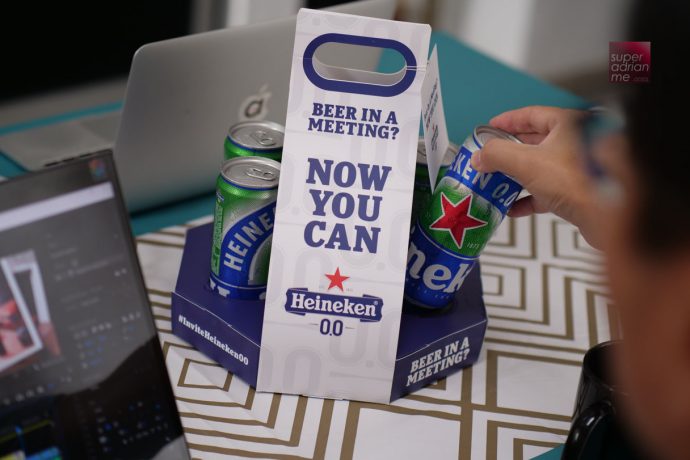 For a limited time, Heineken invites everyone working from home to enjoy their premium zero-alcohol beer Heineken 0.0 during their work meetings and zoom calls for free. Enjoy the fizzy and light hoppy taste, less the alcohol and you can drink on the job.
Add [email protected] as an attendee to your meeting calendar invite two days before your meeting takes place. Once your calendar invite is accepted, you and your meeting attendees can look forward to receiving a special WFH pack of Heineken 0.0 delivered directly to your doorsteps.
"Invite Heineken 0.0" is available for meetings between 8 am – 5.30 pm, Mondays to Fridays (standard working hours) with up to 20 participants. However, only limited meeting slots are available each day, so don't wait too long to book your meeting in Heineken 0.0's calendar.