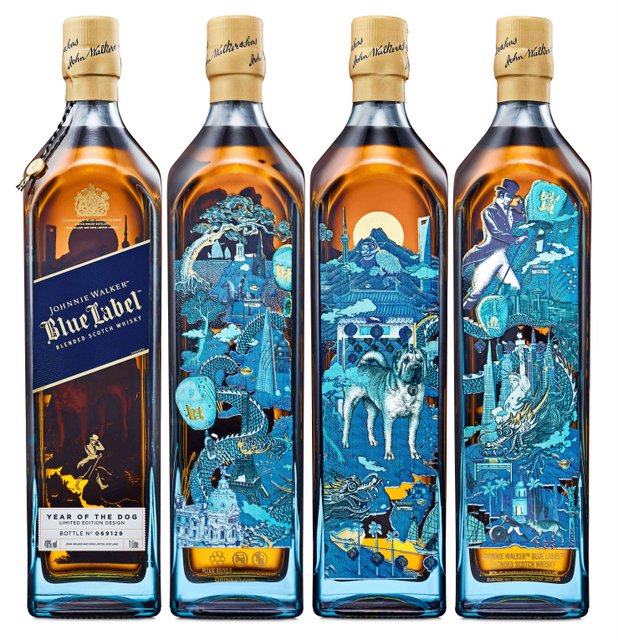 The Johnnie Walker limited edition Blue Label bottle is perfect for the Chinese New Year in 2018. This is a collaboration between Johnnie Walker and Taiwanese artist Page Tsou.
"It is an honour to have been commissioned to create the Johnnie Walker Blue Label Year of the Dog bottle. The precious design consists of a total of four dogs all chosen for their special meaning in Asia. This unique design tells the story of Johnnie Walker's Striding Man and a loyal companion as they journey around the world bringing prosperity and rejoicing in the arrival of the New Year. The design also contains various symbols of wealth and prosperity making this bottle extremely unique and the perfect gift to give this Chinese New Year," shares Page Tsou.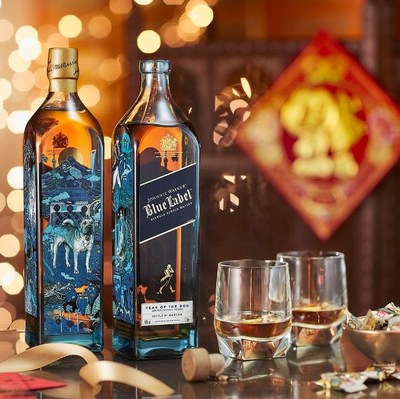 You can purchase the Johnnie Walker Limited Edition Blue Label Year of the Dog limited edition bottle from asherBWS.com and specialty drinks stores at a recommended retail price of S$248.