Ka-Soh opened its third outlet in January 2020 introducing Chinese cuisine to the Greenwood Avenue food and beverage enclave in Hillcrest estate of Bukit Timah.
Cedric Tang, the third-generation owner of one of Singapore's oldest family-owned and operated institutions, also operates the outlet at Outram's College of Medicine Alumni Association building. To date, Ka-Soh has outlets in Indonesia while the Ka-Soh Restaurant in Outram has been awarded the Michelin Guide's Bib Gourmand from 2016 to 2019.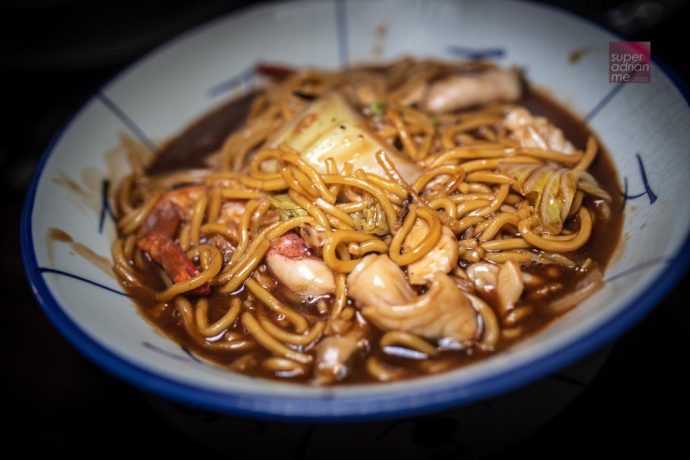 The menu at Greenwood Avenue is similar to the Outram outlet except for three exclusive dishes. The Seafood KL Hokkien Mee (S$9/S$14) has been an off-menu item at the Swee Kee outlet in Amoy Street. Only those in the know would request for this. But now this is available in the regular menu for lunch and dinner. Enjoy the same flavours as one would in Kuala Lumpur. The savoury dark sauce with yellow noodles, squid, prawns, fish slices and cabbage. And not forgetting the heavenly fried pork lard.
The umami-rich Prawn Noodle Soup (S$16) is a bowl of freshness and not the typical dish you get elsewhere. You can taste the freshness of the sliced fish and prawn stock that is combined with Ka-Soh's signature fish soup.
Oatmeal Pork (S$19/S$29) is Cedric's creation based on the original recipe of the popular Oatmeal Prawns. Tender cubes of pork coated with oatmeal replace the prawns.
You can also get the all-time signature dishes such as the prawn paste chicken, spare pork ribs, sweet & sour pork, fried yam or seafood tofu amongst many other dishes. These are the dishes that I would usually order whenever I visit Swee Kee Eating House at Amoy Street.
We also got to try the Beef Crispy Bee Hoon (S$9.50/S$14.50) that is cooked in a Sang Mee style where the Bee Hoon is fried to a crisp and then topped with beef and vegetables in gravy.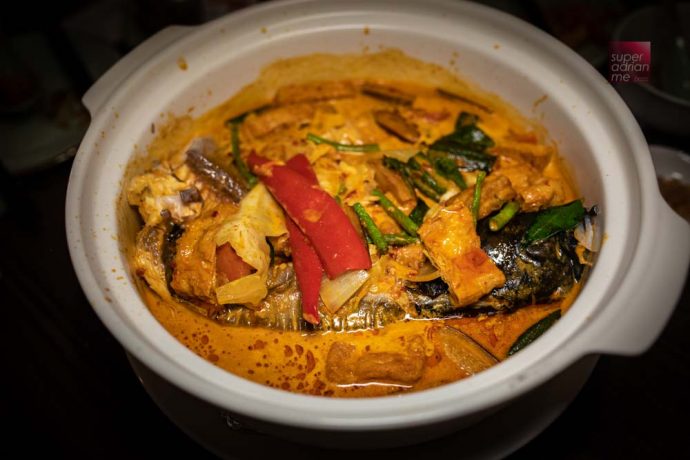 After all these years of eating at Ka-Soh, I never realised that their Song Fish head curry is so good. Ka-Soh uses freshwater Asian bighead carp and adds long beans, tomatoes, brinjals, chilli and curry leaf into a thick soupy curry. A pot of half a fish head will cost you S$30.
Ka-Soh's signature fish soup noodles are also available at this outlet. Choose from six different types of noodles as well as condiments. You can have the noodles with sliced fish, fish fillet, fish head or just fish soup. A single serving costs S$8 to S$9. You can order larger portions to share. S$25/S$28 for 3 to 4 people or S$48/S$52 for 5 to 6 people.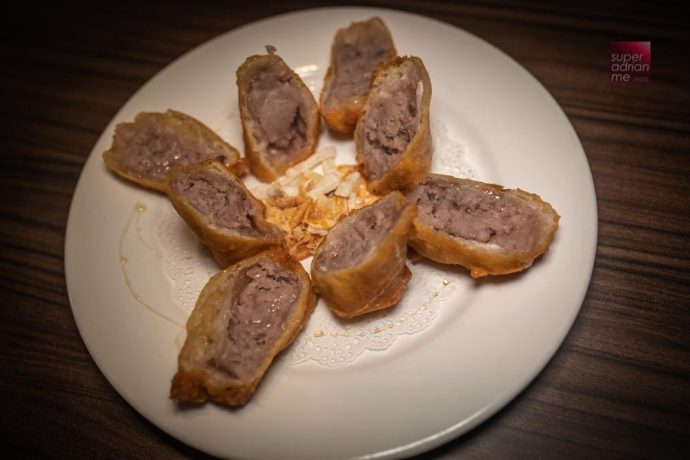 The Ka-Soh signature fried orh nee (S$12) is so good. The yam fritter is drizzled with honey before it is served. And the candied winter melon and dried orange peel condiments go pretty well with it as well. Be sure to leave some space for this.
Ka-Soh is located at 22 Greenwood Avenue, just a few doors down from another famous old-timer – Lana Cakes. It operates Tuesdays to Sundays from 11.30 am to 2.30 pm for lunch and 5.30 pm to 9.30 pm for dinner. Mondays are rest days. Delivery service is not offered at this outlet.