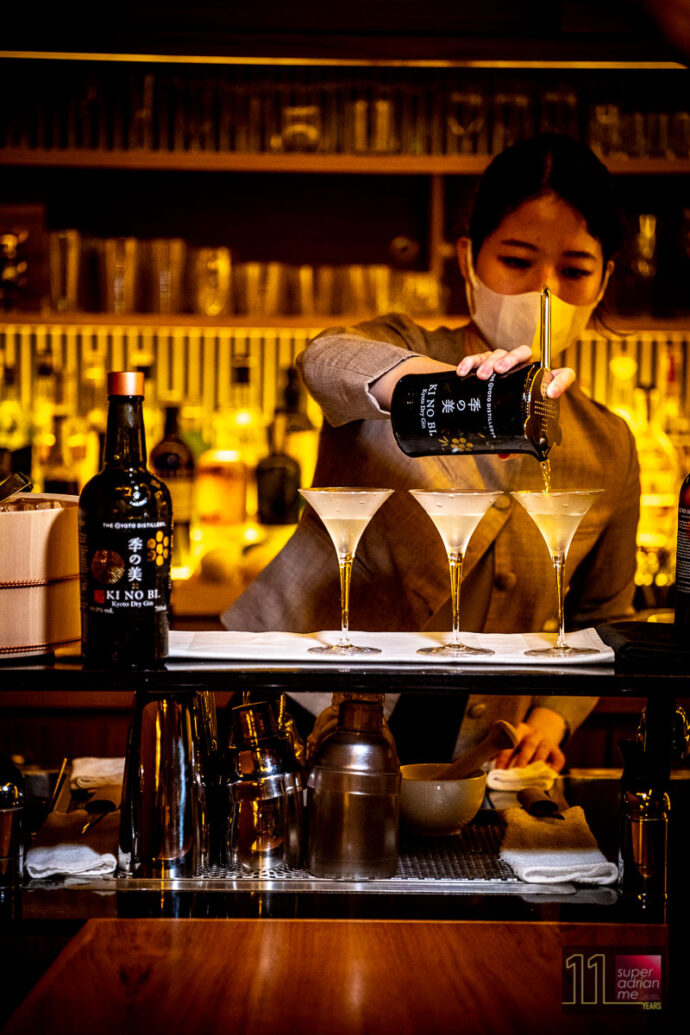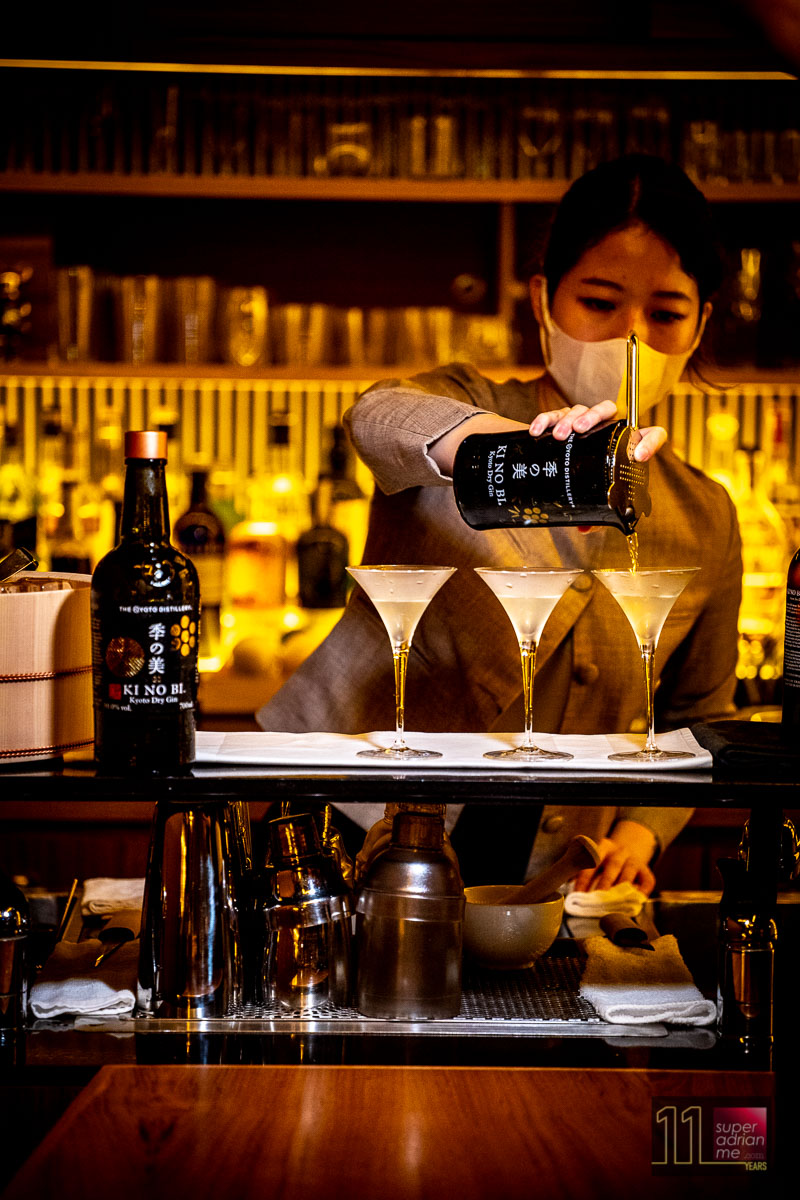 Kyoto Distillery, the maker of Ki No Bi Gin, celebrates its fifth anniversary with the limited release of Ki No Bi Go Kyoto Dry Gin. Just in case you haven't realised, 'Go' is Japanese for five. With around 15,000 bottles planned for release globally, Pernod Ricard has secured 360 bottles for Singapore. Singapore, along with Japan and Hong Kong, is one of the few markets that has this one-time bottling.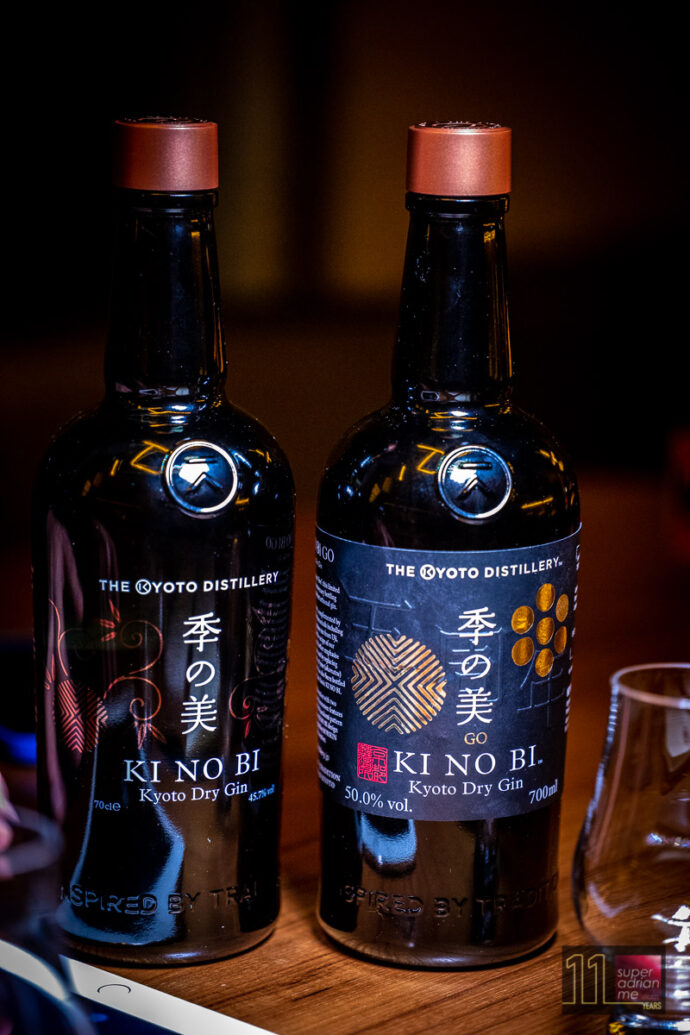 Go has been tweaked to reflect the botanicals' qualities at the higher strength at 50% ABV. Go uses exactly the same 11 botanicals, macerated and distilled in the same six elements as the classic Ki No Bi. The only difference is Japanese red pine (akamatsu) is the base element instead of hinoki. The gin is made from a rice spirit and regional botanicals including yuzu, ginger and gyokuro tea from Uji. Ki No Bi Go is made by hand at the distillery in Kyoto.
The sweet, complex and fruity nose reflects fresh yuzu and bright sansho. There are also notes of new grass and a white chocolate like softness from the gyokuro. On the palate, a sweet entry is followed up by some peppery sansho, resinous Akamatsu and rich citrus. It finishes off with notes of ginger and lemon with forest-like undertones of Akamatsu and juniper.
Try it at Live Twice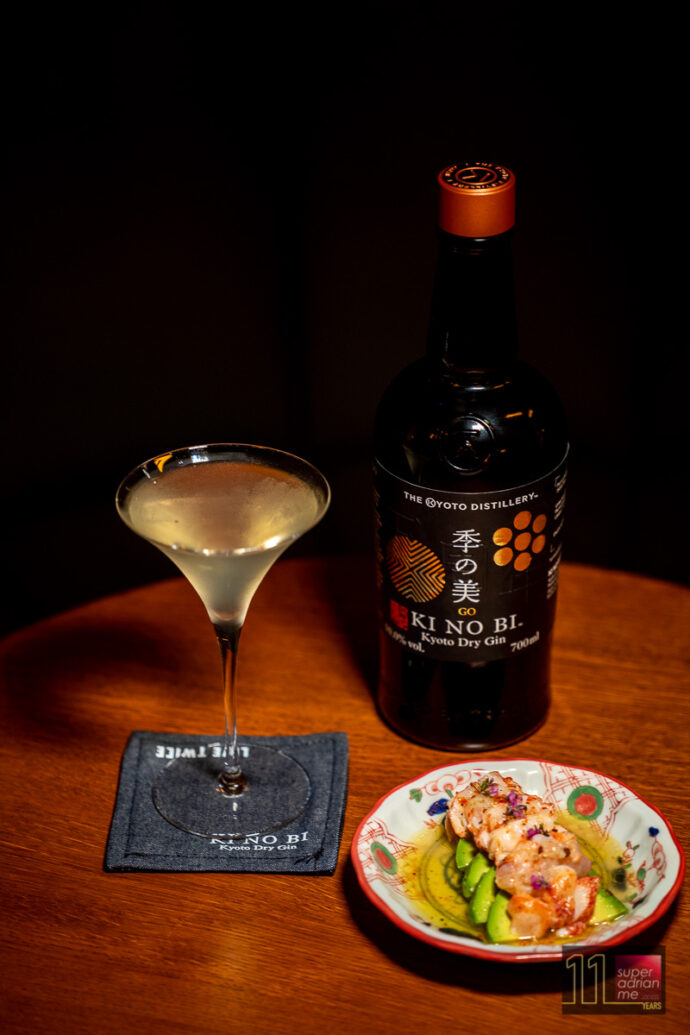 For a preview of the gin until 13 November 2021, you can visit Live Twice and enjoy the Autumn's Child cocktail (S$28) or get the bottle of Ki No Bi Go at S$365. A Lobster Ceviche with avocado, calamansi and shiso flower is also available at S$18 to pair with your tipples.
Where to buy Ki No Bi Go
Members of Le Cercle, Pernod Ricard Singapore's members club will be able to purchase the bottle soon. It will also be made available on retail at Atlas from 9 November 2021.