Lion City Meadery, a Singaporean mead producer, has been awarded the Silver Medal for the Hibiscus Blueberry Mead at Mead Madness Cup 2020, Europe's largest mead competition.
We previously wrote about Lion City Meadery's Chrysanthemum Mead, which was launched in April this year.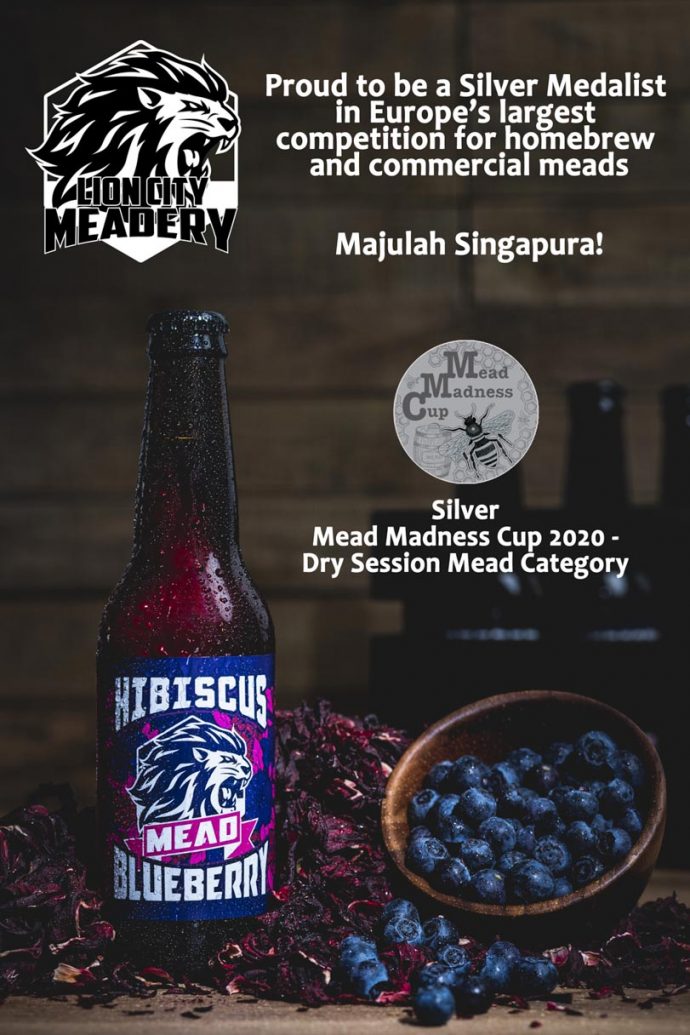 The Mead Madness Cup is an annual competition held in Poland. There was a record-breaking 250 entries from around the world including the US, UK, Spain, Ireland and Sweden. The Hibiscus Blueberry Mead won in the Dry Session Mead category up against entries from countries such as Ukraine Spain.
This is Lion City Meadery's third international award. Their Spiced Mead picked up both the Silver in Category and the Best of Singapore awards at the Asia Beer Awards during Beerfest Asia 2019.
"We are thrilled to have won this award and to have our Hibiscus Blueberry mead recognised despite being up against so many other distinguished mead brewers from around the world. We are extremely heartened and are inspired to keep innovating with our flavours. Next time, we'll aim for the Gold!"

Justin Herson, Co-founder, Lion City Meadery.