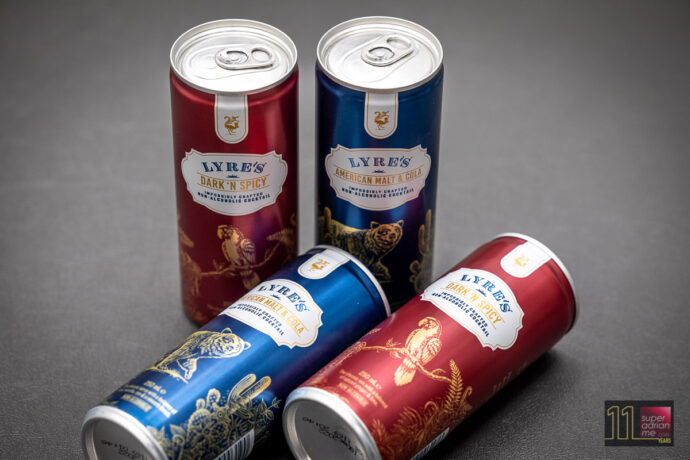 Earlier this year, Lyre's launched three new non-alcoholic canned cocktails, which we enjoyed. Each can contains less than 75 calories so you can have them guilt-free.
Two more flavours have been launched and you can get them online and at selected Cold Storage Outlets in Singapore. The Dark 'N Spicy has aromas of young ginger, ginger beer and lime zest combined with Lyre's Dark Cane & Spiced Cane non-alcoholic spirits. The American Malt & Cola is a non-alcoholic version of the classic Whiskey Coke and delivers on flavour.
On another note, we recently had a non-alcoholic cocktail IASO at the recently opened Nemesis in Duxton Road. The Non alcoholic cocktails at Nemesis are made with Lyre's Non-Alcoholic Spirits. IASO uses Lyre's Aperitif Dry, Gentiane, fennel, apple, orange and honey.