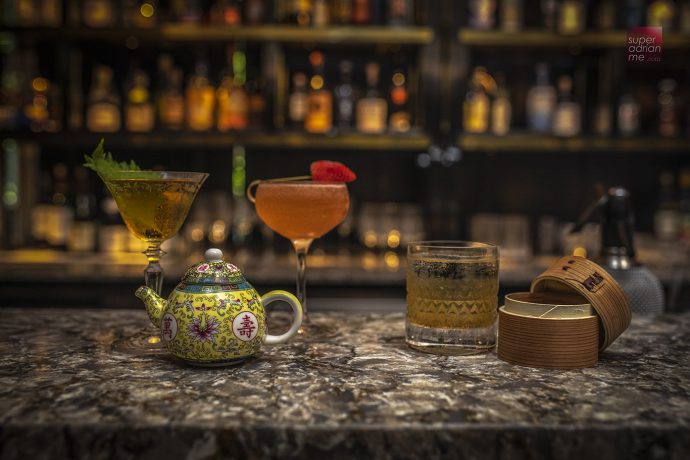 The 40-seater bar at Madame Fan is a small space located in what was once the NCO Club for the Singapore military. Tucked in a corner next to the restaurant, Madame Fan Bar opened in February this year.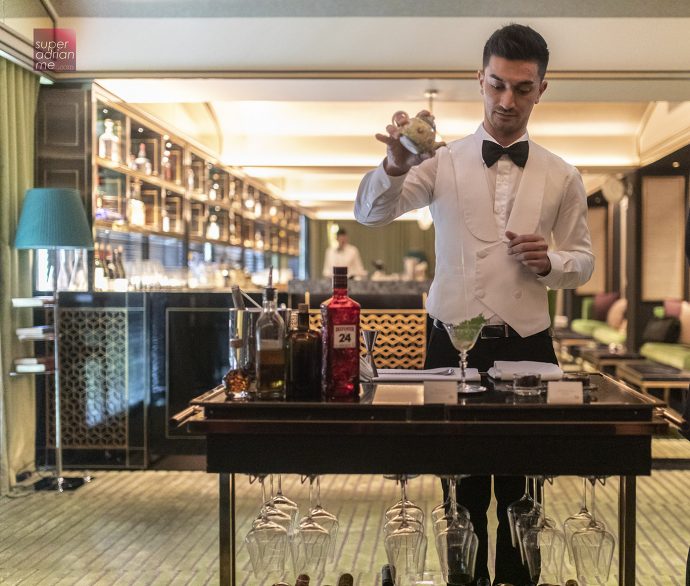 It is helmed by 29 year-old head mixologist Davide Boncimino. Boncimino was Singapore's champion at the Bacardi Legacy Global Cocktail Competition in 2017 with his award-winning 'Marshall' cocktail. The half-Italian, half-Filipino has been in guest shifts is 15 countries around the world.
Crafted cocktails at Madame Fan bar are made from house-made ingredients, liquors and garnishes with an oriental twist inspired by drink-food combinations.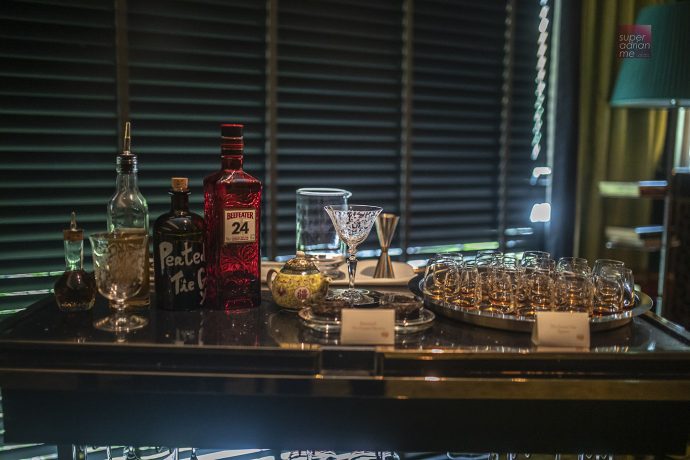 Served from a tea pot into a stemmed glass, the Yu Cha is inspired from the classic Martinez. Davide uses Beefeater 24 gin and whisky with slow-roasted Iron Goddess Tea (tie guan yin), topped with savoury shiso vermouth.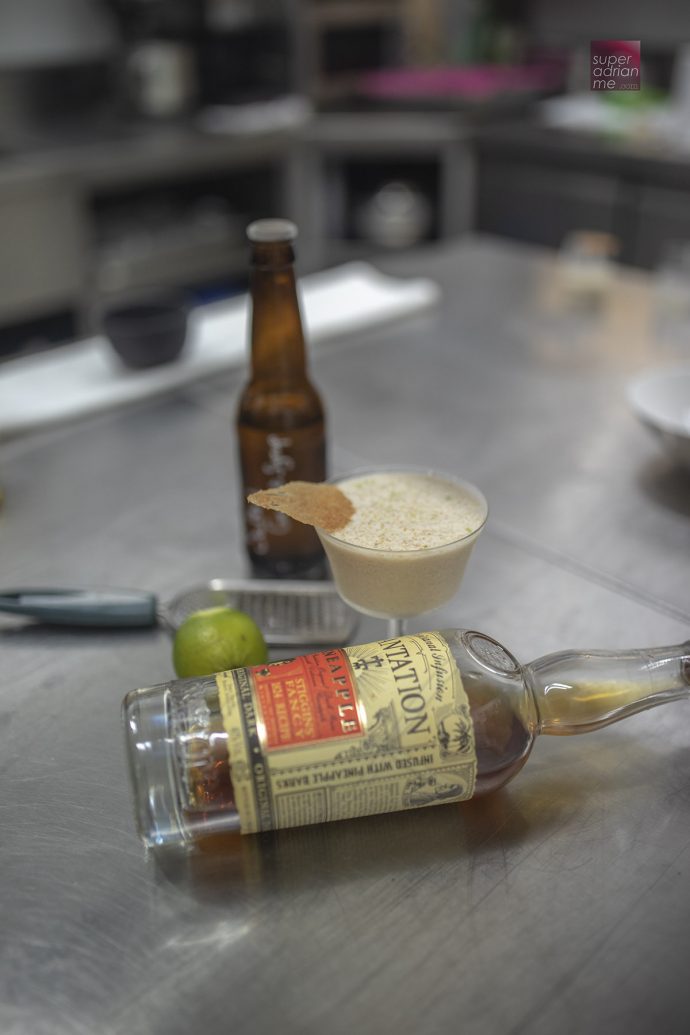 For the Velveteen, Davide uses a rich mix of plantation pineapple rum, house-made toffee-edge gula melaka ice cream layers with lime zest and garnished with a coconut wafer.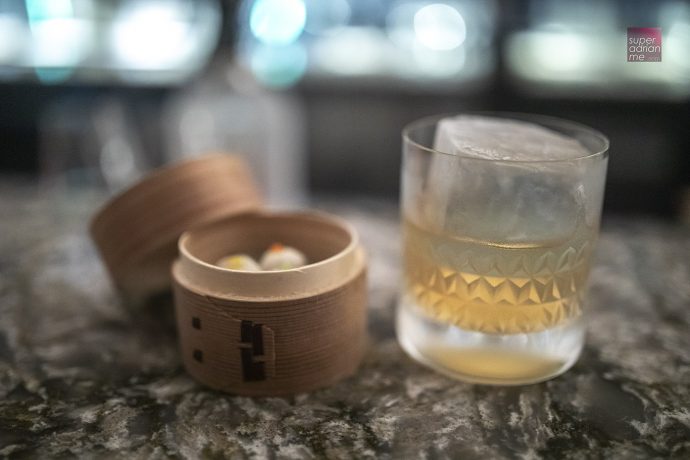 The (NOT) Classic PBJ is a take on the popular peanut butter jelly snack. Peanut butter fat-washed Glenfiddich whisky is paired with caramelised kumquat liquor and then garnished with smoked chocolate-coated macadamia nuts and chilli puree.
Other signature cocktails at Madame Fan Bar include the Molokó Royale, Tián Mì Mì and Portofino.
Madame Fan Bar is open daily from 12pm to 11pm.