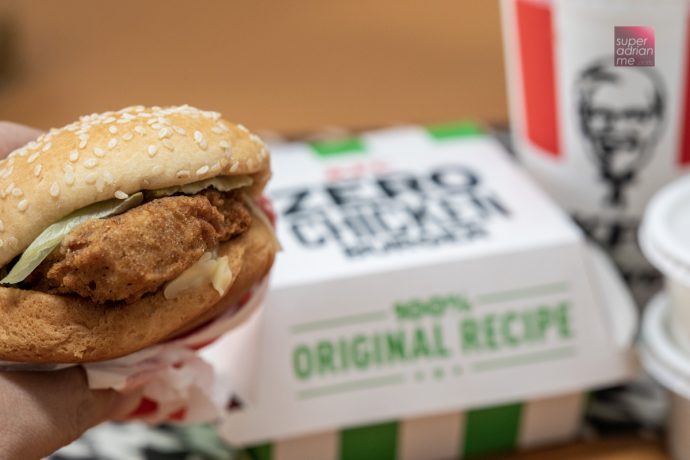 KFC has launched a limited time meat-free KFC Zero Chicken Burger till 27 January 2021.
Finally you can go to the counter and order "Chicken Burger no Chicken". Sandwiched between toasted sesame buns is a meat free patty coated with the Original Recipe of 11 herbs and spices, fresh lettuce, sliced cheese topped with a dollop of BBQ sauce and mayonnaise.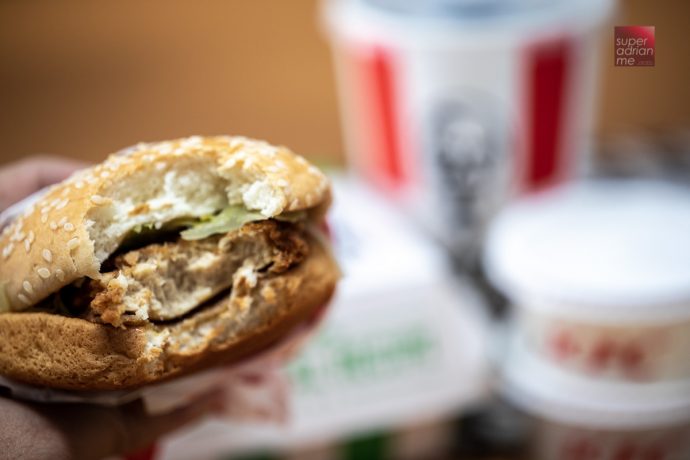 We got to try the burger. Whilst it was slightly peppery and just as filling as any other burger from KFC, I wasn't quite used to the chicken burger without any chicken in it. But I am sure the non-meat eaters would be delighted to partake in this option.