Long Bar at the Raffles Hotel Singapore has kicked off the first 2022 instalment of the popular Slingology series featuring Native Bar. The Garden Sling and two other renditions of the Singapore Sling are available from 9 January to 5 February 2022.
The sweet yet tangy Garden Sling is crafted with Colombo Gin, roselle, pineapple, Thai basil and calamansi. Other renditions include Melon, a concoction of Colombo Gin with melon, Junmai sake and jasmine flower and the Pu-Err that is created with Monkey Shoulder, Pu-erh, Trigona honey and chrysanthemum.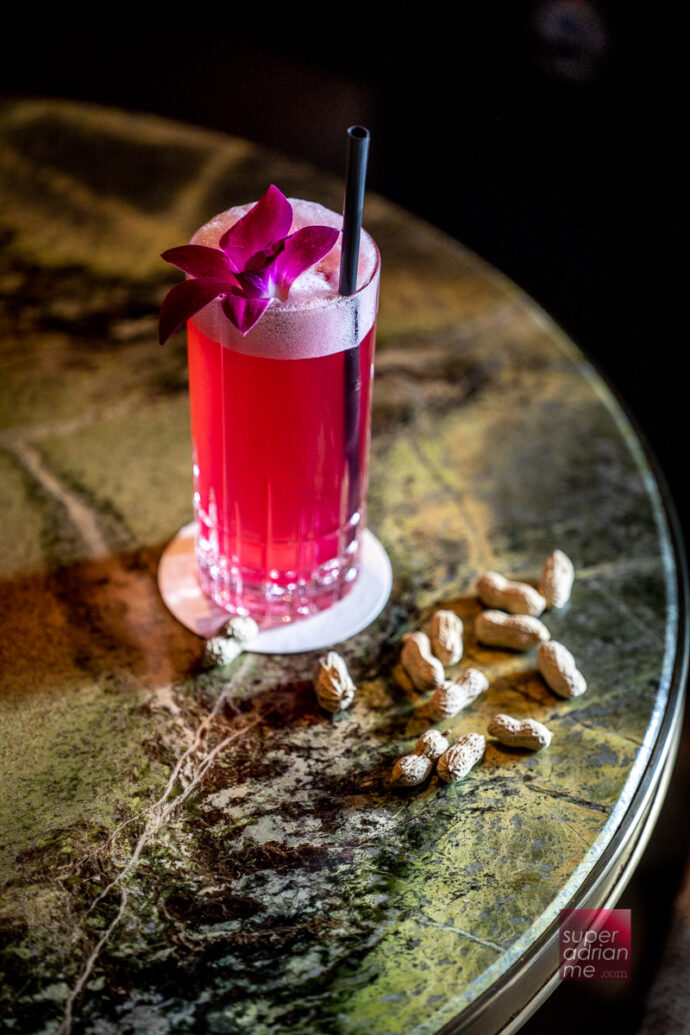 Native Bar is founded by homegrown bartender Vijay Mudaliar. The bar stands strong in its pride for its Singapore roots and the surrounding region. He uses local and regional produce and influences in his signature cocktails as well as its bespoke new Slingology creations.
The previous and fifth instalment of Slingology at Long Bar held from 28 November to 25 December 2021 was a collaboration with Junior The Pocket Bar. Guests could enjoy the Farquhar Sling, Junior The Pocket Bar's rendition of the iconic Singapore Sling, concocted from Tepache, Plantation Pineapple Rum, champagne, and cherry liqueur. Two other new creations included the Killer Queen crafted with Citadelle Original Gin, elderflower liqueur, and blueberry rhubarb syrup and the Barbegazi's Beard which featured a combination of mezcal, orange oil and aromatic notes of almond and lavender.
Brass Lion Distillery will showcase their renditions of the sling from 6 February to 6 March 2022.
Long Bar is located at #02-01 Raffles Arcade, 328 North Bridge Road, Singapore 188710.