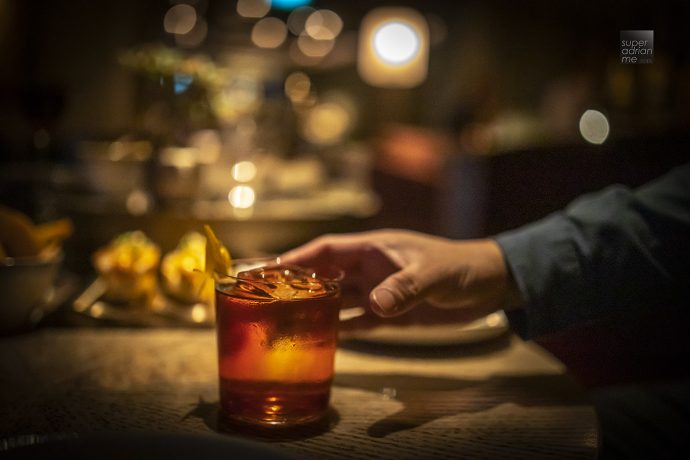 The sixth edition of Negroni Week takes place in Singapore from 14 to 20 September 2020. Negroni Week events and happenings will all go live digitally.
Support the cause by enjoying a Negroni at home and support Majulah Movement, a home-grown initiative started by Singaporeans with a donation platform that enables the public to purchase set meals and treat packs for people who need the most during the pandemic including migrant friends, elderly from low income families, healthcare front liners and F&B industry. A S$10 donation will cover the cost of 1-2 meals or a snack pack for the beneficiaries in need.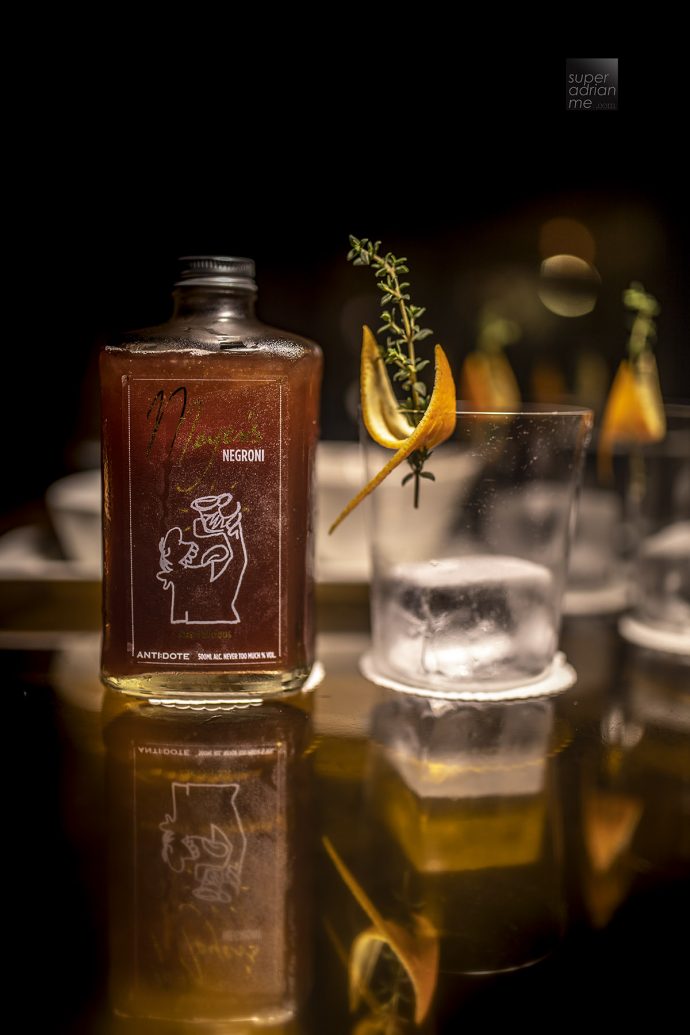 Limited Edition Negroni Flavoured Bon Bons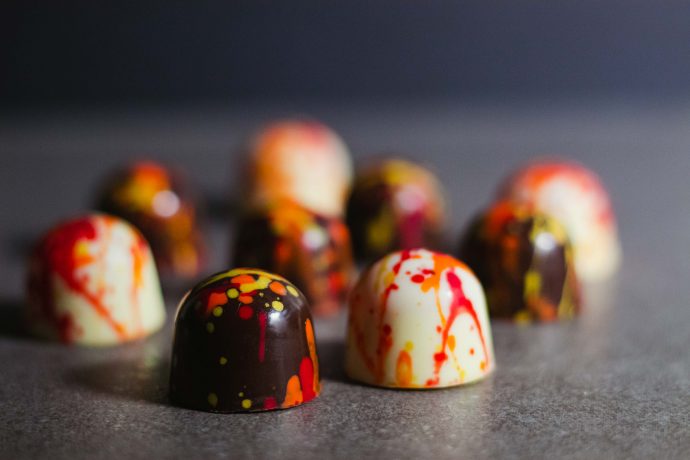 Campari has also partnered chocolatier Bennis Ethicoa to create a special limited edition flavoured box of Negroni Bon Bon to raise funds for charity. It comes with two flavours – the classic Negroni and a Negroni Bianca. 10% of proceeds from each box goes into supporting Majulah Movement. Available till end of September on Bennis Ethicoa website. Campari will also pledge a donation of S$1 for every box sold.
Introducing The Campari Negroni RTE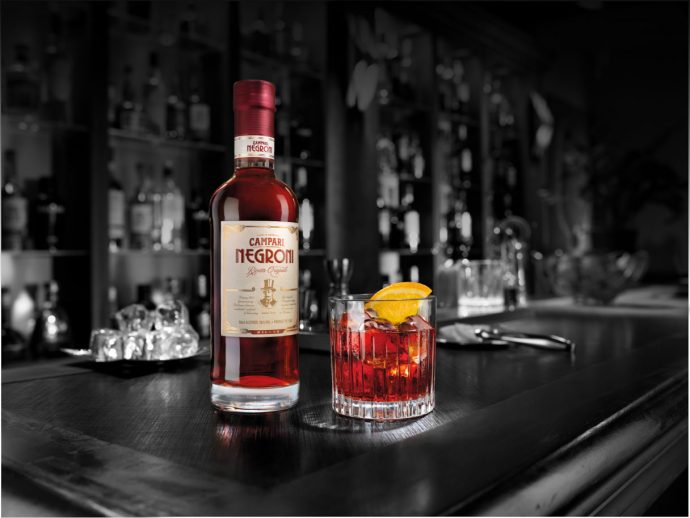 Campari unveils its latest offering, the Campari Negroni RTE, a simple yet balanced execution of the classic Italian cocktail with typical notes of juniper and sweet citrus followed by spice and herbaceous aromas that ends with a smooth, long lasting wormwood and bitter root finish. This will be unveiled on 16 September 2020 at 6 pm where you can also learn how to make a classic Negroni from home and find out more about Negroni Week 2020's charity initiative.
The 500ml Campari Negroni RTE is available on Red Mart and selected Cold Storage outlets for an introductory price of S$38 instead of the usual S$45.
Raise A Negroni To Your Bars
No
Bar
Bartender
Negroni
Recipe
On the Creation
Price
1
Anti:Dote, Fairmont Singapore
Anton Gornev
Savile Row Negroni

• 30 ml Campari
• 30 ml Dry Gin
• 20 ml Beef Jerky Vermouth
• 2 dashes English Bitters
• Spray of Port Charlotte Heavily Peated Whisky
• Beeswax wash

Continuing the success of JAAN Chef Kirk Westaway's seasonal pop-up of A Casual British Summer in Anti:dote, our version of Negroni is named after Saville Row in London, home to the most prestigious tailors, fitting even members of royal family. The Saville Row Negroni will be perfectly tailored to match the high-quality standards that the royals seek.

*Available for takeaway
S$36++, 200ml
2
Barbary Coast
Darren Prasad
Cured Negroni


• 30ml Campari
• 30ml Toasted Fenugreek Gin
• 20ml Marshmallow Root Lillet Blanc
• Gherkin Brine Ice
• Candied Gherkin to garnish
The Unami base note of the fenugreek is complimented by an earthy richness from the marshmallow root. The brine adds a nice bit of salinity and tanginess to balance out the punch from the Campari and gin while lillet adds a delicate, floral top nose to create an interesting and balanced cocktail. Enjoy!

Order here.
S$60 nettt, 375ml
3
Employees Only
Bryan Bonifacio
Aged Negroni
• 30ml Campari
• 30ml Gin
• 30ml Sweet Vermouth
• Orange Coin to garni
We strongly feel that nothing beats a classic Negroni. This barrel-aged variant made popular by award-winning bartender Jeffrey Morgenthaler nearly a decade ago takes this simple formula and adds one more layer of depth to the original recipe.

Order here.
S$70++, 350ml
4
Manhattan, Regent Singapore
Tim Rosete
Polem Negroni by Dr. Stravinsky
• 30ml Campari
• 40ml Gin
• 30ml Sweet Vermouth
• 10ml Bergamot Liqueur
This year, Manhattan bar will be featuring Negroni's from different bars from across the globe. Polem Negroni is a creation by Dr. Stravinsky Cocktail Bar in Barcelona, Spain, which is ranked in the World's 50 Best Bars at number 25.

Order here.
S$24++, 100ml
5
Bar MF by Burger & Lobster
Alastair Tan
Lavender Negroni
• 20ml Campari
• 20ml Dry Gin
• 20ml Lavender-infused Sweet Vermouth
The idea of the Lavender Negroni was to introduce a feminine touch to the classic which has always been perceived as a manly drink or man's drink, hence the decision to add in lavender in the form of an infusion to add a floral aroma to the drink.

*Available for takeaway
S$38++. 200ml
6
MO Bar, Mandarin Oriental Singapore
Adrian Besa
Nomadic Forager
This cocktail is an ode to our "Nomadic Forager" pop-up event concept, where we explored the foraged, indigenous fruits and spices of Southeast Asia with local bartenders and producers.

Order here.
S$18 nett, 140ml
7
Origin Bar, Shangri-La Hotel
Bystrik Uko
Chocolate Aged Rum Negroni
• 90ml Campari
• 90ml Sweet Vermouth
• 90ml Chocolate Aged Rum
Origin bar has created a version of the classic Negroni with a rum twist to introduce our consumers to rum as a spirit category. This Aged Rum Negroni is crafted with in house-aged rum inside of a chocolate sphere combined with intense sweet vermouth and the one and only Campari.

Order here.
S$40++, 300ml
8
Publico, InterContinental Singapore Robertson Quay
Woody Goh
Smoked Olive Negroni
• 25ml Campari
• 25ml Gin
• 25ml Sweet Vermouth
• Infused with black olives
• Grapefruit twist and black olives to garnish
Publico celebrates Negroni Week by highlighting one of our greatest hits when the bar opened three years ago. The revolutionary Smoked Olive Negroni features all the elements of a classic Negroni infused with the contrasting salinity of black olives, which quickly became an overnight sensation. 2020 may be fabled for its uncertain times, but we are certain this signature Negroni will always have a place in our bar.

Order here.
S$25.68++, 120ml or S$48.15++, 240ml
9
Shin Gi Tai
Anthony Zhong
BE REAL
• 15ml Campari
• 30ml The Botanist Gin
• 30ml Amaro Liqueur
• Flambéed orange peel to garnish
I wanted this cocktail to embody the reality we're facing and the ongoing challenges we've been going through on this road to recovery. When you take a sip of this cocktail, it'll hit you with its bittersweet notes and strong, complex flavour.

Order here.
S$80 nett, 300ml
10
Smoke & Mirrors
Eduardo Zamora
Bananas in a Glass
• 20ml Campari
• 20ml Cognac-infused with dried banana
• 20ml Sweet Vermouth
• 10ml Salted banana liqueur
Inspired by iconic Singaporean artist Georgette Chen's oil on canvas, Bananas in a Basket, c. 1953-1955 (Collection of National Gallery Singapore), our twist on the classic Negroni cocktail features the well-loved Southeast Asian tropical fruit – the banana.

Order here.
S$30 nett, 100ml
11
Tess Bar & Kitchen
Christyne Lee
L'amour Bonito
• 40ml Campari infused with French Rose and Bonito Flakes
• 20ml The Botanist Gin
• 10ml Sweet Vermouth
• 5 pieces of Mint Leaves
• Mint sprigs, bonito flakes and dried roses to garnish
The inspiration for " L'amour Bonito" comes from dedicating this cocktail to our frontline heroes in this difficult time. The idea came about when I was hospitalised for a short while for a minor surgery and I saw a frontline worker wolfing down a Takoyaki bento most likely due to not having enough time to have a meal. Bonito flakes were an essential part of Takoyaki, and thus the idea of using it in my cocktail creation. Roses usually symbolise love, and I would like that element to be expressed in my cocktail.

For this cocktail, the notes are bitter, sweet, savoury and floral. This is like a mixture of feelings on the ongoing pandemic. Bitter feelings of how this pandemic affect so many people globally and sweetness of realising the importance of family and friends around us during this period of hard times. I hope this cocktail will remind our to always show love and take an extra step to always show kindness.

Order here.
S$28++. 170ml
12
The Bar at 15 Stamford, The Capitol Kempinski Hotel Singapore
Edriane Lim
Stamford House Negroni
• 20ml Campari
• 30ml Cachaça
• 20ml Stout Vermouth
• 2 dashes of Orange Bitters
• Orange Twist to garnish
Combining the German culture of Kempinski Hotel and the history of The Bar at 15 Stamford, we created a Negroni with Brazilian Rum and mixed it with reduced stout beer cinnamon and buckwheat as our vermouth, finished with the classic Campari.

*Available for takeaway
S$25++, 100ml
Making Your Own Classic Negroni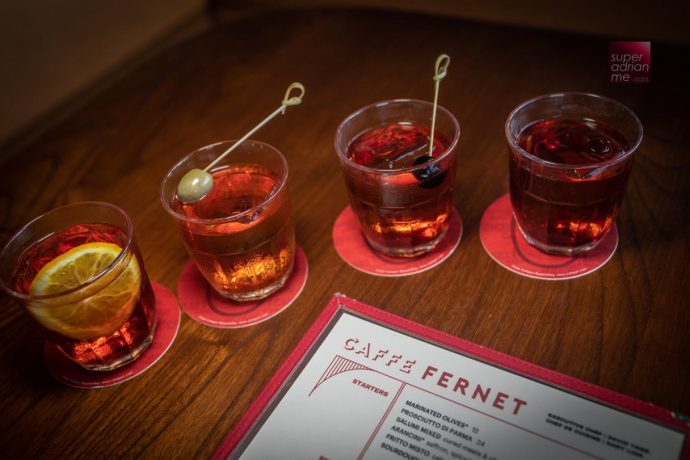 Recipe ingredients:
30 ml. Campari
30 ml. Sweet Red Vermouth (Campari recommends 1757 Vermouth di
Torino)
30 ml. Gin (Campari recommends BULLDOG Gin)
Recipe instructions:
Pour all ingredients directly into a low tumbler filled with ice
Stir gently
Garnish with an orange slice