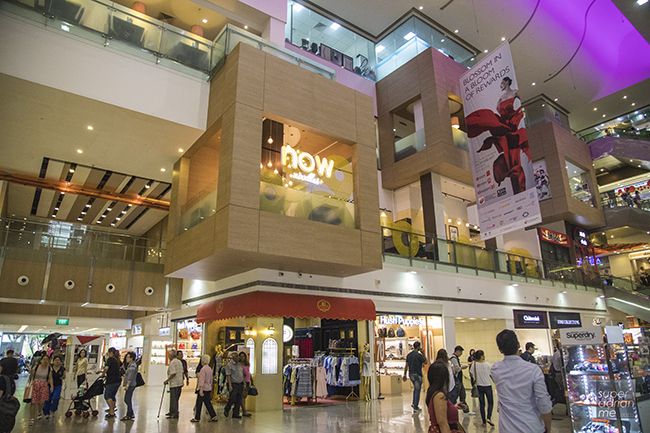 The newest kid in town is NOW Noodles+ which opened on the second floor of Square 2 sandwiched between Novena Square and Tan Tock Seng Hospital. The name of the noodle shop definitely creates an immediate call-to-action and invitation for you to come try out the five hearty noodle dishes.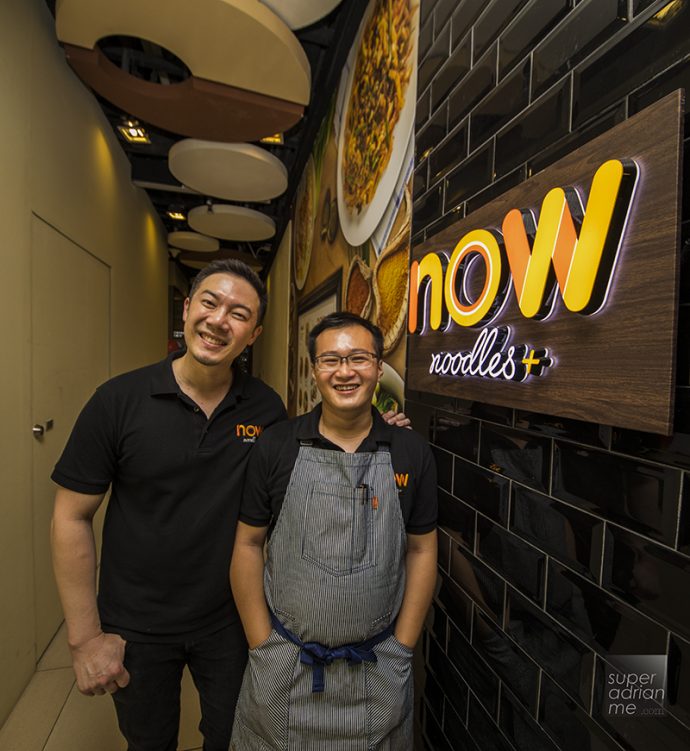 NOW Noodles+ is the brain child of foodie and entrepreneur Kevin Khoo as well as Le Cordon Bleu-trained Chef Brandon Chin. The duo has since been working hard to fine tune the taste and operations to ensure customers have an enjoyable and memorable time when dining here.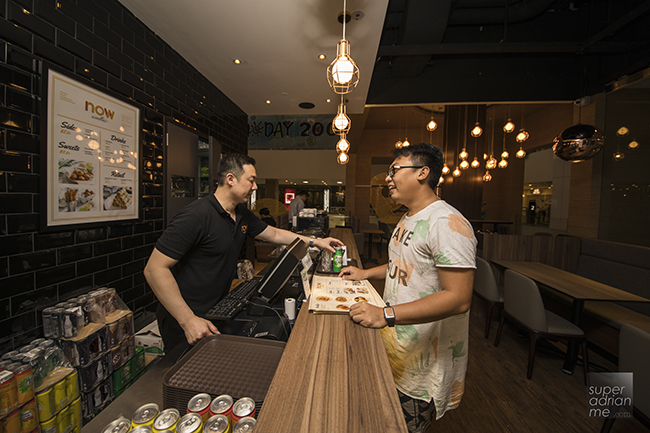 Dining here involves ordering and paying for your meal at the counter when you enter. You carry your own drinks and then head to the utensils and condiments counter to collect what you need before finding a seat. Once your order is ready, a server will bring it to you. Just that simple.
All the noodles are priced at S$9.80.
The Mains at NOW Noodles+
The only soup dish in the menu is this delectable Heng Hua Noodles Soup. With a generous serving of chicken thigh or drum stick and other condiments, this heartwarming dish has to be my personal favourite, especially when there is a lack of other soup dishes. Unfortunately only chicken thigh is used here, so if you only take chicken breast, then there are four other dry noodles to order from.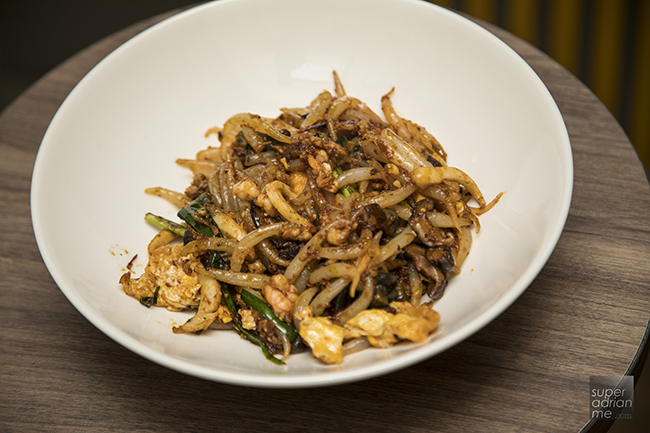 The Mee Tai Mak is my favourite. Fried with century eggs, mushrooms, egg and vegetables, this dry Mee Tai Mak fills up your palate with a full flavour. Kinda reminds me of chai tow kway (fried carrot cake). This dish is also great for sharing with your friends. Goes well with a cup of hot tea.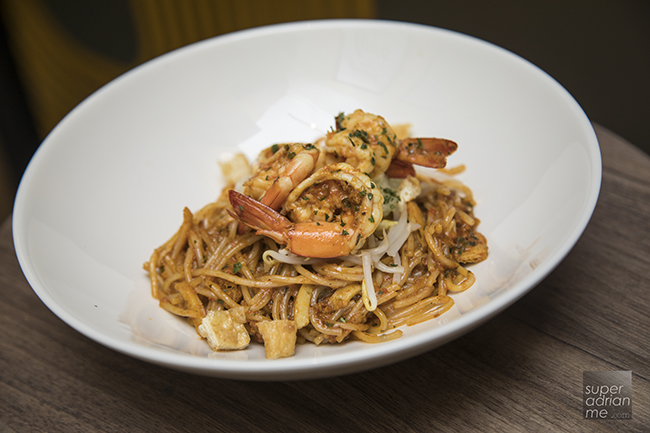 The Dry Laksa is served with fresh prawns that are bought from the market every morning. Fresh ingredients are used here so that diners get the best when dining here. The rempah used for the dry laksa is rich and will have you craving for more. Don't be fooled by the name of the dish. The Dry Laksa is moist and slides down your throat easily.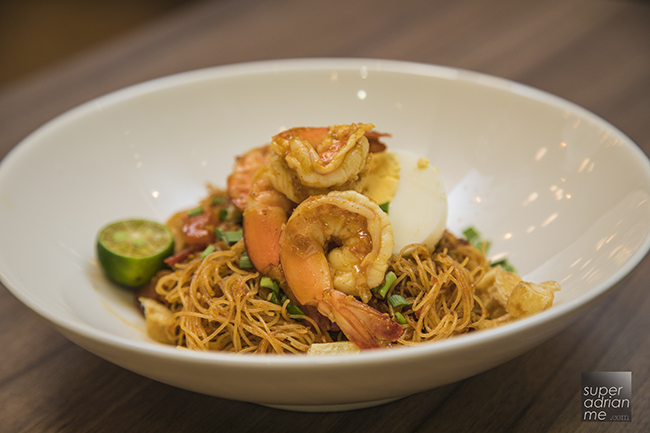 You can have Dry Mee Siam without worrying about staining your clothes that often happens with a soupy mee siam. This dish is perfect for lunch. Just like the Dry Laksa, this dish comes with a generous serving of fresh prawns. Topped with half a hard boiled egg, squeeze some lime and this dish is ready to be consumed. One word to describe this dish. SHIOK!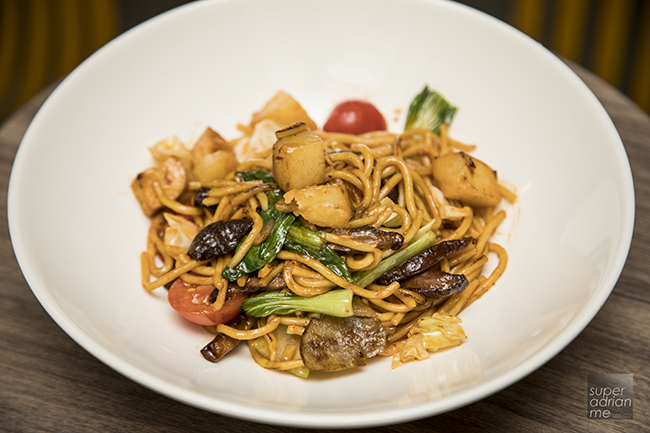 The vegetarian mee goreng is surprisingly delicious. Tastes sweet, the egg noodles go well with the potatoes, tomatoes and other vegetables. Absolutely delightful.
Desserts at NOW Noodles+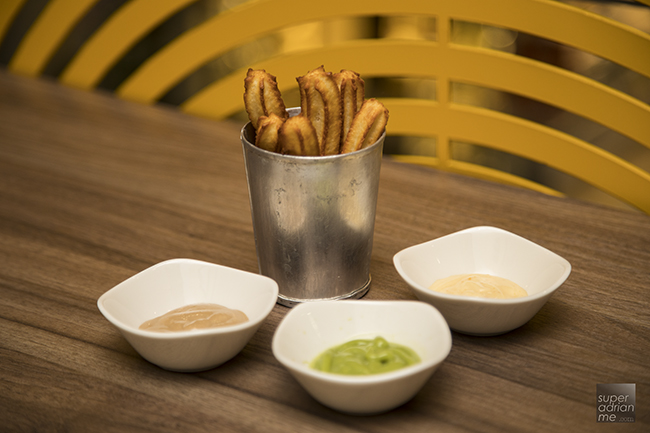 There are two dessert options here. We really love the three types of sauces for the Malasada and Churros. You can only order Churros or Malasada with one type of sauce. It is hard deciding which of the three to choose from. We like the Kaya when we have craving for something local. The Milk Tea and Orange Marmalade sauces are also amazing. These will make you wonder why you have been eating churros with only chocolate previously.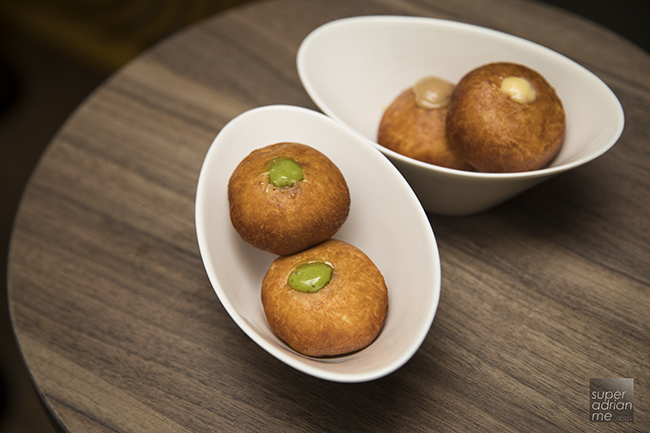 We like the Malasada, a Portuguese pastry. The are filled with kaya, milk tea or orange marmalade sauce which are absolutely delicious when eaten hot. A great way to end your meal here.
NOW Noodles+ is located at #02-65 Square 2, 10 Sinaran Drive, Singapore 307506.