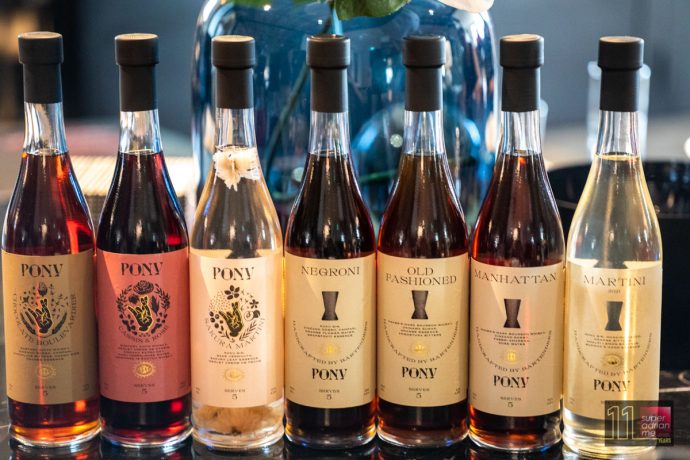 Jigger & Pony launched PONY in November 2020 with two core lines. The premium bottled cocktails are made by the bartenders of the number one bar of Asia's 50 Best Bars 2020. The Classic series had familiar classics such as the Negroni and Old Fashioned. The Signature series are a bit more creative in flavour such as the Sakura Martini. These bottled cocktails are meant to make your social gatherings more lively and filled with laughter and joy.
They are available in 200ml or 500 ml bottles and can be stored at room temperature. Best refrigerated before serving. In fact last, I got Hannah Chia and Shawn Loh over after a media tasting which ended slightly short of the 10.30 pm drinks 'curfew' at Origin Bar last week. Everyone was smashed, in a good way of course.
Roku Gin is used in a couple of the cocktails. The 29% ABV Sakura Martini will bring you on a journey of the cherry blossom and fond memories of when we all could still travel. It is one of the most popular cocktail in PONY's collection which has its own garnish. Hand picked at its peak, sakura flowers float within the bottle of Japanese sake vermouth, Roku Gin, sakura leaf essence and melt Creme de Peche. The classic Negroni is also created with Roku Gin, Cinzano Rosso, Campari, orange flower water and grapefruit essence. The Old Fashioned has the highest ABV at 41%. A generous pour of Maker's Mark Whisky, is sweetened with Okinawa sugar sourced from Hateruma island and finished with a hint of orange zest.
The Chocolate Boulevardier launched in December last year. It is my favourite cocktail of the current range. The 27% ABV cocktail is made with Suntory Chita whisky, Cinzano Rosso, Campari, Chocolate bitters, cocoa nibs and orange essence. Perfect on the rocks. Tastes like strong and bittersweet delicious dark chocolate.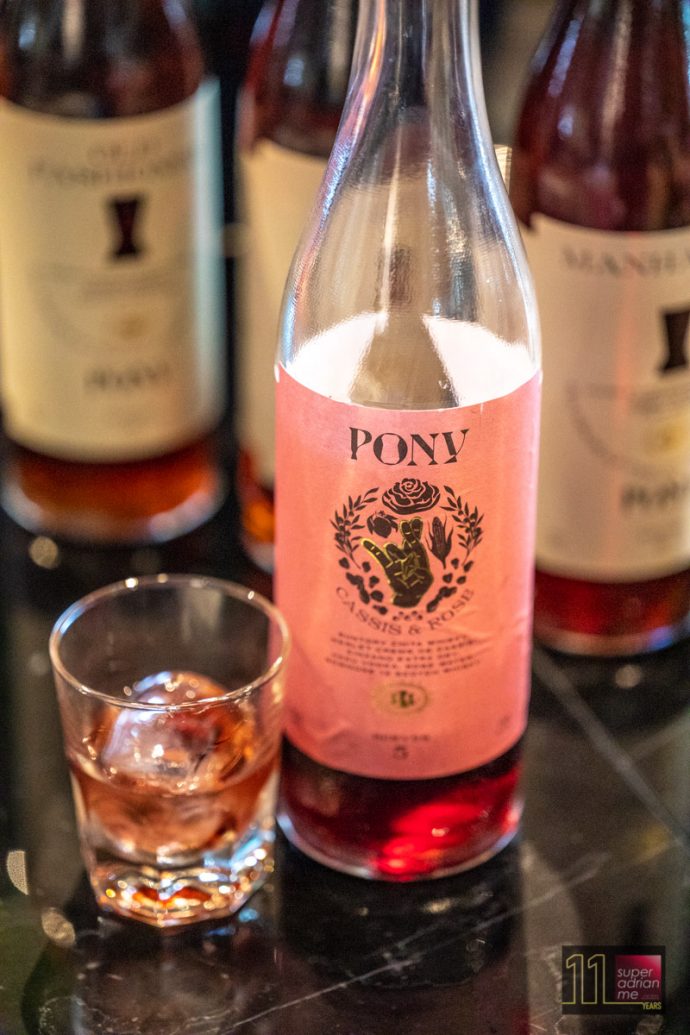 The Cassis & Rose is a new addition. The aromatic, luscious cocktail has uplifting blackcurrant notes and an alluring sweetness. Merlet Creme de Cassis offers flavours of juicy berries and is elevated by rose water. Suntory Chita Whisky imbues buttery notes while Bowmore 12 Scotch Whisky gives the smoky finish. This is an adult version of the childhood Ribena but with a pleasant smoky finish.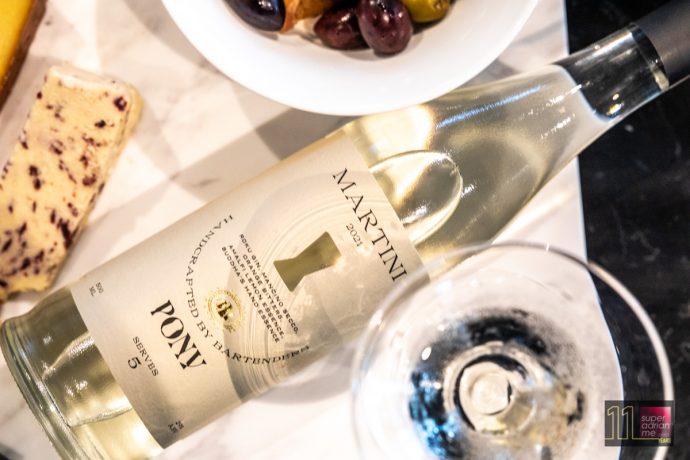 Another new addition is the Martini 2021. Best enjoyed from the freezer and served in a martini glass. Enjoy the zesty finish of this cocktail with essences from two citrus fruits, the Amalfi lemon and Buddha's Hand.Smooth Roku Gin makes for a clean-tasting, fresh martini with a mild sweet finish.
You can order PONY Cocktails from www.ponycocktails.com. 200 ml cocktails are priced between S$32 and S$34 while the 500ml bottles are priced between S$74 and S$78.