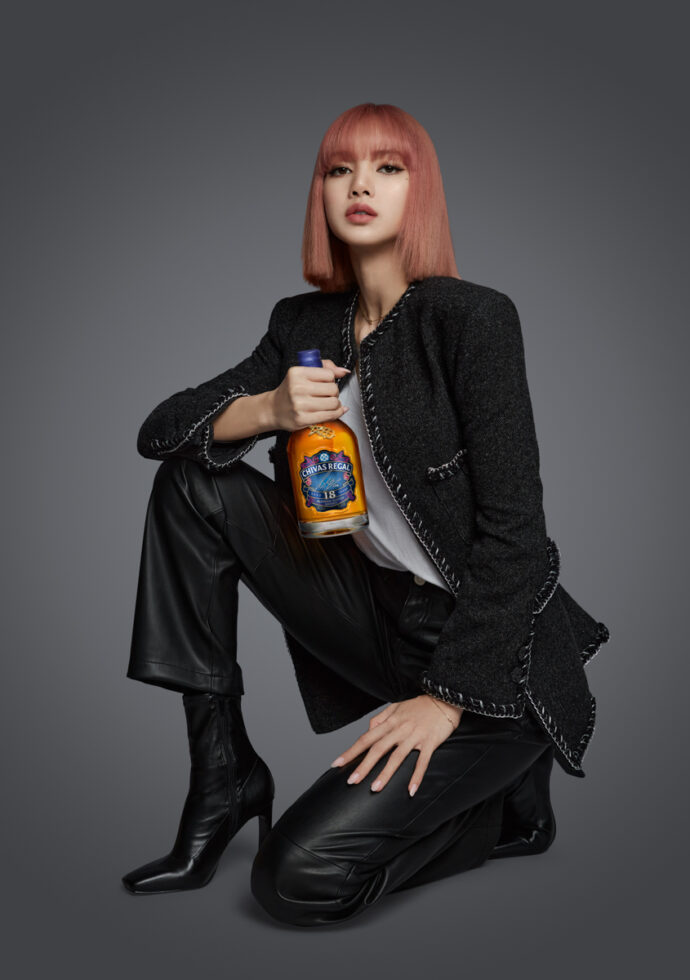 Pre-orders for the limited edition drop of Chivas 18 x LISA is now open with only 3,000 bottles in Singapore. LILIES may have snapped every bottle up already. Chivas 18 made its debut in 1997, just like LISA. This makes it the perfect bottle to showcase her creativity and allow her personality to shine through.
This collaboration features a splash of neon pink on the classic Chivas 18 bottle with a combined Chivas & LISA star pattern and her signature on the packaging. The bottle is also accessorised with an 18K gold-plated charm and leather strap.
The limited edition bottle is the next move in Chivas' partnership with LISA, who earlier this year was announced as the first female face of the brand in Asia. The partnership comes under the global 'I Rise, We Rise' platform which demonstrates Chivas' continued commitment to celebrate and elevate the next generation of hustlers who are forging their own paths to success.
LISA commented: "I had so much fun working with the team at Chivas on this limited edition bottle. The bottle is typical LISA – bright, bold, and unique – and I'm so excited for everyone to finally see it. It is amazing to now have my own bottle – and cocktail too!"
The bottles can be collected at FairPrice Finest Centrepoint on 3 and 4 December 2022. Fans are also invited to enter 'Regal Planet' virtual event on 27 November at 9.30 pm with special guest LISA, who will share more on the collaboration.