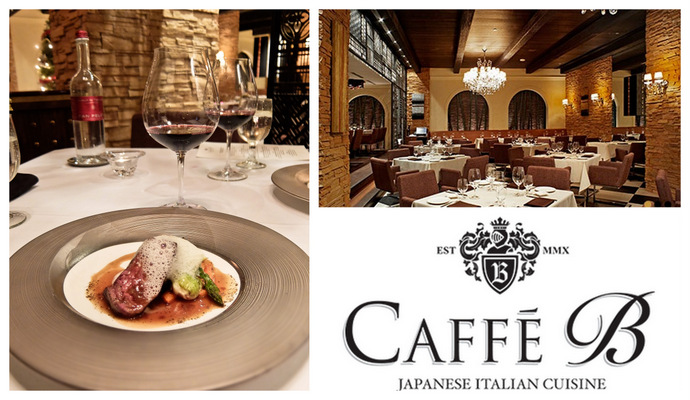 Caffe B, the Japanese Italian restaurant in Marina Bay Sands, offers an interesting six-course fusion menu for Christmas. You get the best of both cultures interwound into a special S$100++ menu (S$150++ with wine pairing).
Start with Rilettes of Crab meat and Sea Urchin in Tzatziki sauce. Meat from the crab's claw is mixed with lime zest, onion, dill and Japanese mayo, wrapped in salmon and zucchini, topped with a dash of caviar. The fragrant onion, sweet mayo, and slight saltiness of the roe, gives you multiple oomph when you pop this into your mouth. Sized perfectly for one mouthful.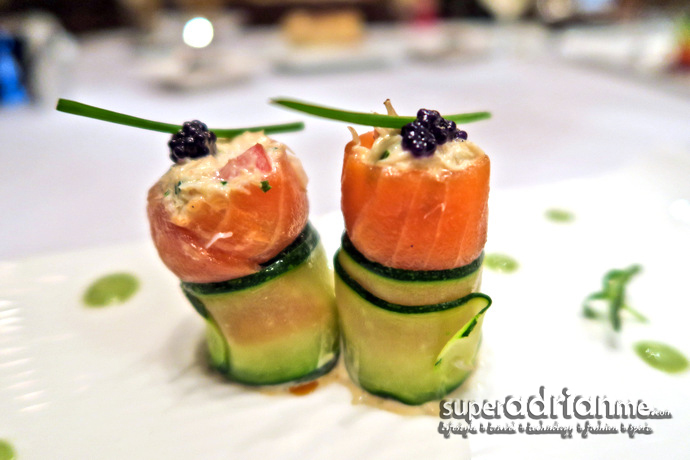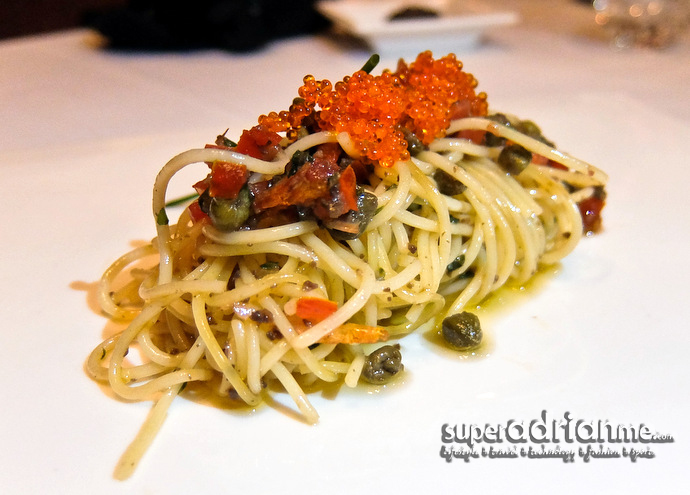 A refreshing Sakura Ebi Pasta Puttanesca follows. A small but satisfactory portion of al dente chilled capellini with a light cream sauce, topped with Sakura ebi, Tobiko and fresh herbs, drizzled with delicate lobster oil.
Thankfully the pasta's portion is not huge, allowing you appetite for the Japanese Risotto with Mushrooms and Scallions. The risotto is infused with flavourful miso broth and Parmesan cheese, tossed in Sake. It is topped with golden mushrooms, honshimeiji and a fresh springy chewy scallop which was the key highlight of this dish for me.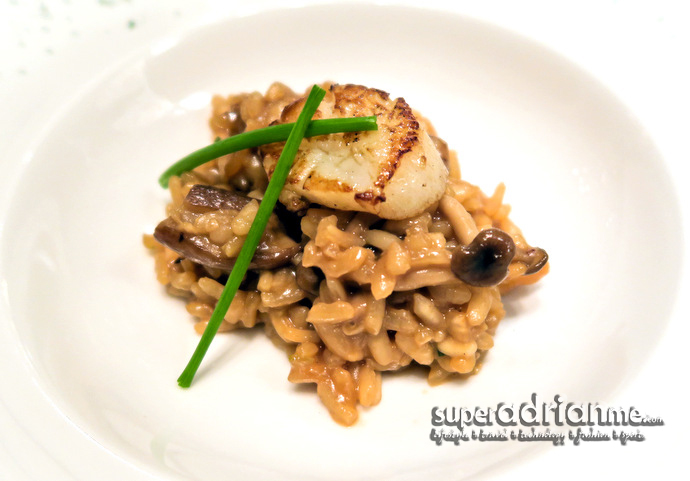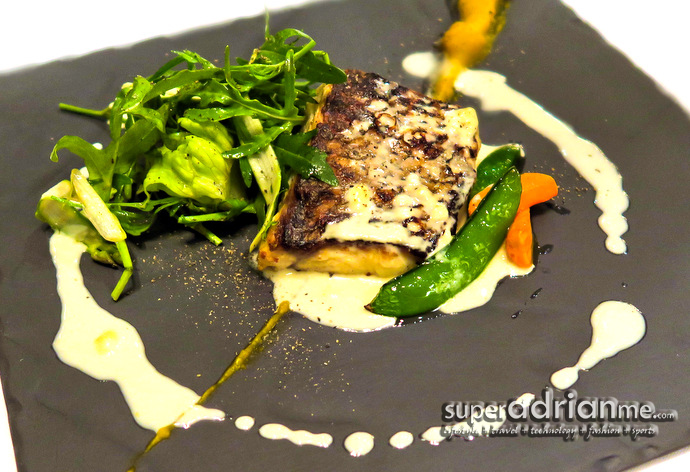 The menu features a fish and a beef. Starting with the fish, you get a Pan-seared Red Snapper with Japanese Kabocha sauce. The salad is a little salty which helps balance the creamy sweet sauce. I would put little bit of the salad on the fish, and eat it together. The fish is nicely grilled to leave a slightly charred layer of skin on top, and firm flesh below.
The Black Angus Beef Tenderloin is slow cooked and marinated in mirin. It sits on a pool of veal jus and is served with truffle cream foam, which gives it more of a visual effect than adding to its taste. What stood out most is the excellent texture of the beef. One of the better ones I have tried.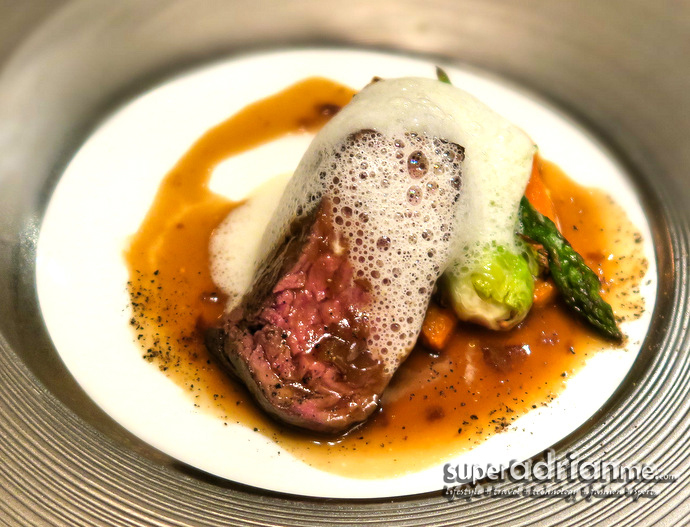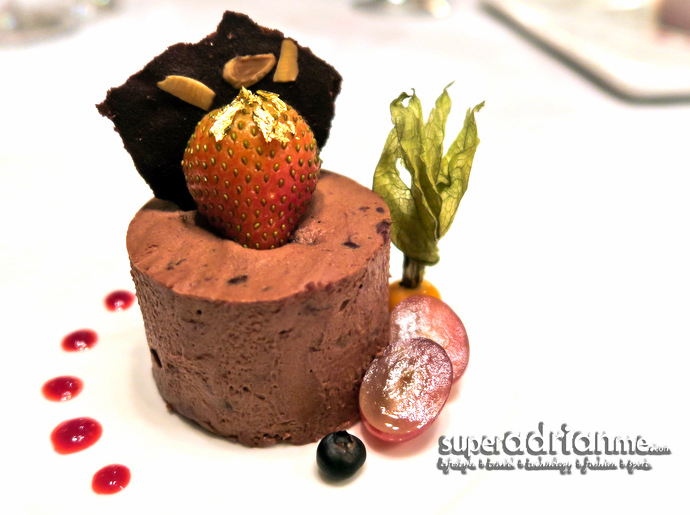 Dessert is a Azuki Chocolate Torte consisting of red beans and raisins infused with brandy, and mixed into a bitter sweet chocolate mousse. It looks heavy but is not. You will have no difficulty finishing this on your own.
Caffe B's Christmas menu is available now till 25th December 2014.
For reservations, call +65 6887 3311
Caffe B
2 Bayfront Avenue
B1-15 & 01-83
The Shoppes at Marina Bay Sands
Singapore 018972
About the Writer
Kevin Khoo is a self-professed foodie who loves his bak chor mee as much as an authentic al dente aglio olio; and savoury as much as sweets. 

He also works in F&B so he literally eats and breathes food. He struggles to stay in shape.