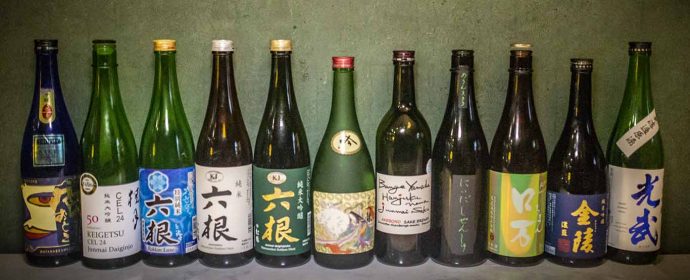 Sake Matsuri 2019 returns 28 September 2019. Head over to the Skylight Atrium at UE Square from 2 to 8 pm and enjoy free flow tasting of over 200 different sakés and savings of up to 30% off retail price. A tasting glass worth S$20 would be provided to all ticket holders. Tickets to the event at S$45 are available online.
Masterclasses will be held at Temple Cellars at #01-12 UE Square on the same day. WSET Sake Educator and Sake Sommelier Adrian Goh will walk you through Super Premium Sake Tasting at 4 to 5pm. The session is limited to only 25 people at S$50 per person. Demystify Namazake from 7 to 8pm at S$30 per person. SSA Sake Educator Cheong Tack Wai will walk you through unpasteurised sake and taste the "nama-ness" and different styles of Namazake. Check out the other masterclasses at Sake Matsuri's website.
Food will also be sold at the event. Enjoy freshly shucked oysters, Samruice Onigiri and Bento, Uncle G's Handmade Roast Pork, and Indian-Mexican Tacos from Tacco Mantra.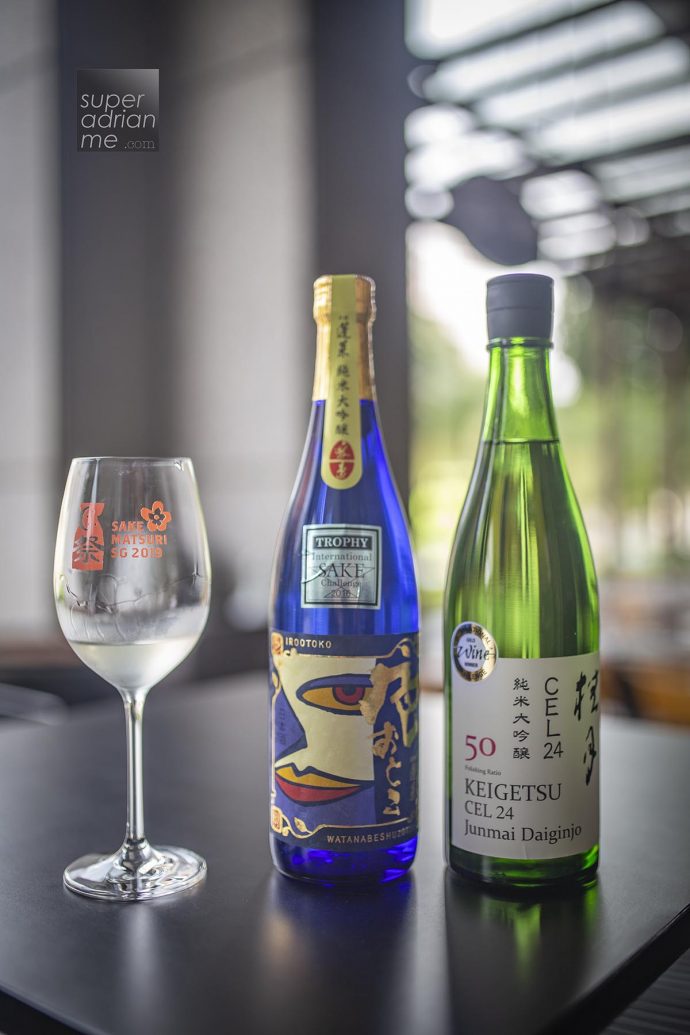 This year's edition introduces sake-pairing dinners.
Si Chuan Dou Hua's six-course pairing dinner (S$150) on the 26 September will be guided by WSET Sake Educator Adrian Goh.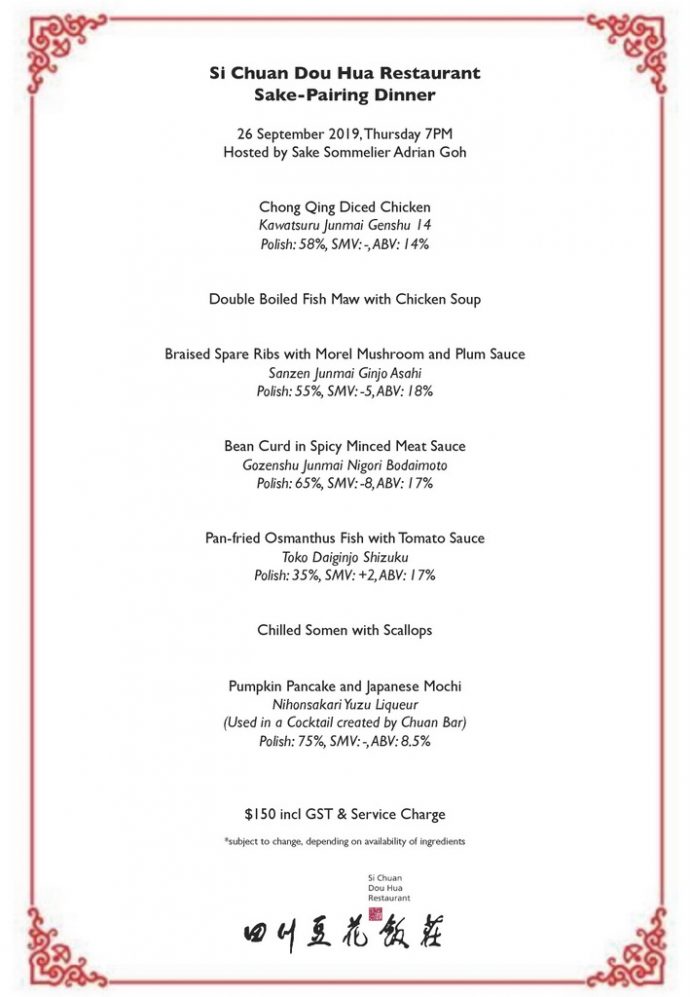 Sofi Cafe Pizza by Pasta Brava has organised a five-course pairing dinner with Toshiyama Sake Brewery priced at S$150++ on 26 September. It will be guided by President Toshiyama Yoshimura Ph.D from the brewery.
On 30 September 2019, Morsels at Dempsey Hill is offering a S$150 five-course pairing dinner with Kamoizumi Sake Brewery guided by President Kazuhiro Maegaki.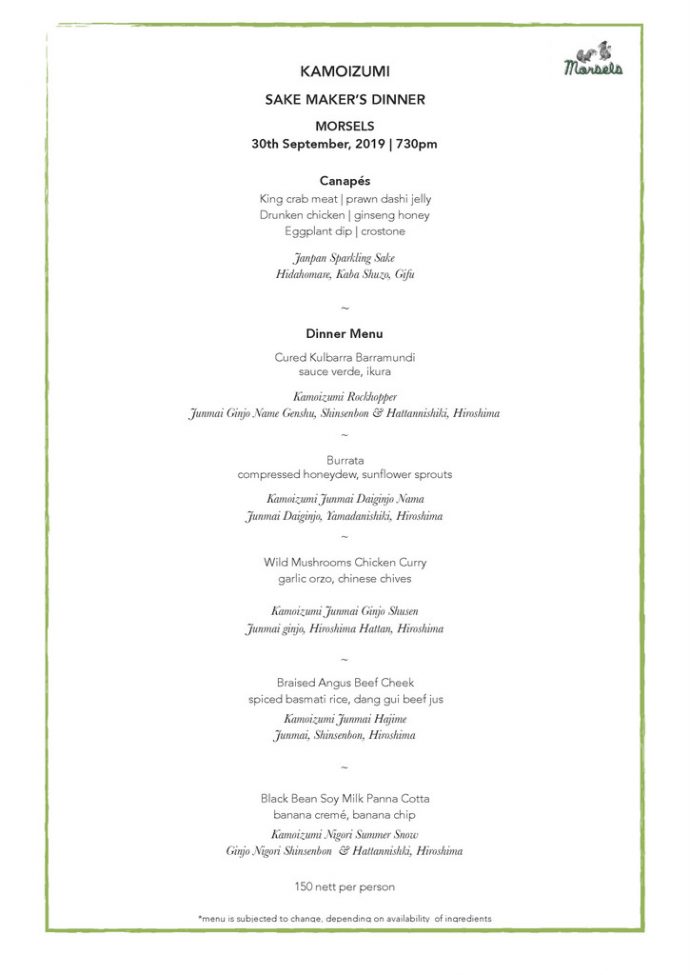 On 1 October 2019, there will be a seven-course pairing dinner at contemporary Indian restaurant Thevar priced at S$128++. Visit Sake Matsuri's website for more details.