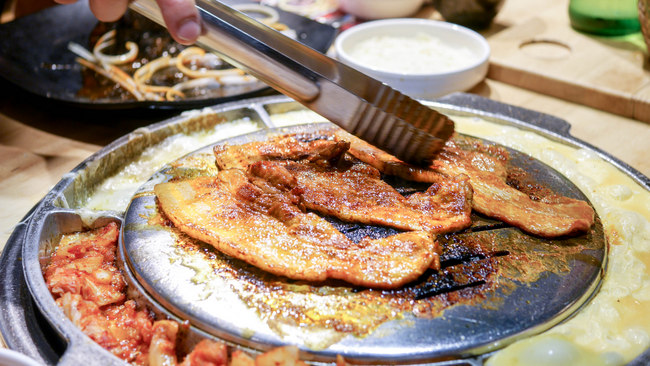 Singapore just can't seem to get enough of Korean barbeque. From all-you-can-eat to luxurious cuts, we can find it all. Seorae at Plaza Singapura fits snugly in the middle, with its quality cuts, marinades and set deals that will have you drooling to the bank. An overnight sensation thanks to their circle grill of gooey cheese and eggs, they continue to entice with an new juicy, tender cut of pork skirt, skewers and a cheese-tastic teeokbokki dish this May.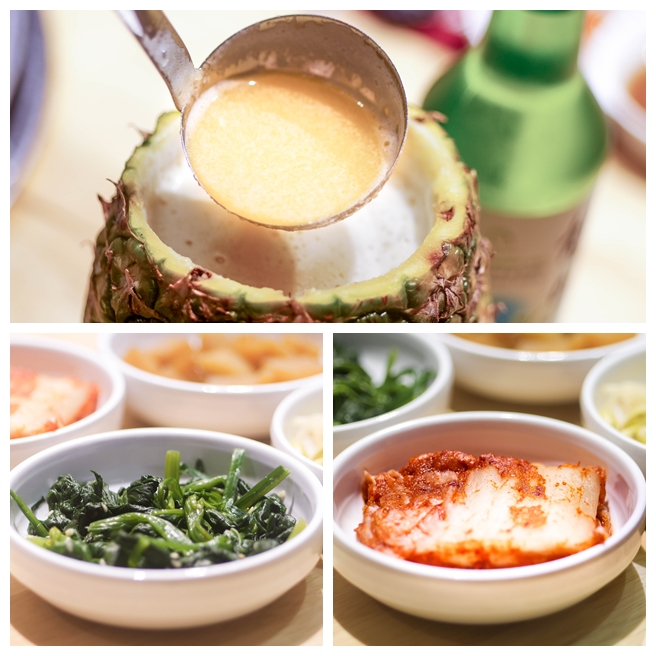 The usual suspects of fruit sojus and kimchi are there to please while waiting for the grill to heat up. Watermelon (a.k.a. subak) sojus are my go-to, but the slight acidity of the Pineapple Cocktail (S$22.90) is what you need for the upcoming barrage of grilled meats. It is made of, simply, blended pineapple juice and a bottle of soju. Yuzu Mojito Soju and Lime Mojito Soju are also available for a refreshing kick in between bites, but I have my eye on the more "kinkier" drinks such as the turquoise-coloured Come Get Him or Jealousy Soju (S$12.90/each).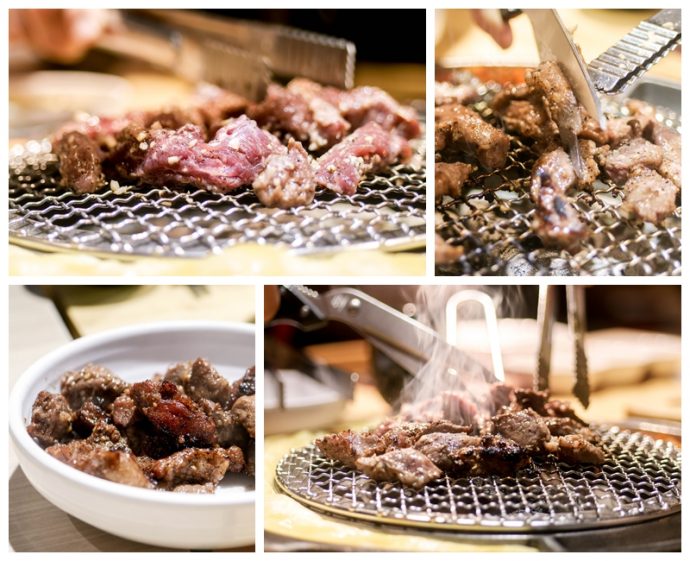 Once the grill heats up, an ever-so-helpful server will be there to get the ball rolling. Not to be missed is their Galmaegisal, or, U.S. Pork Skirt meat (S$21.90 a la carte). This, my friends, is my new favourite cut of meat. Rich and juicy. The minimal fat content gives each bite an extra chew and texture that was perfect with the garlic soy marinade. Both sweet and savory, it had an additional smoky, charred profile to it, thanks to the charcoal burning ferociously below.
The delicious cut is also served on its own or with a spicy marinade (S$21.90 a la carte), or all together on a platter (S$29.90/210g or S$49.90/500g).
And, to put into perspective how much Korean BBQ veterans adore this cut, here is a quick fact. As each pig produces only (estimated) 250g of it, this precious cut was reserved solely for Korean royalty!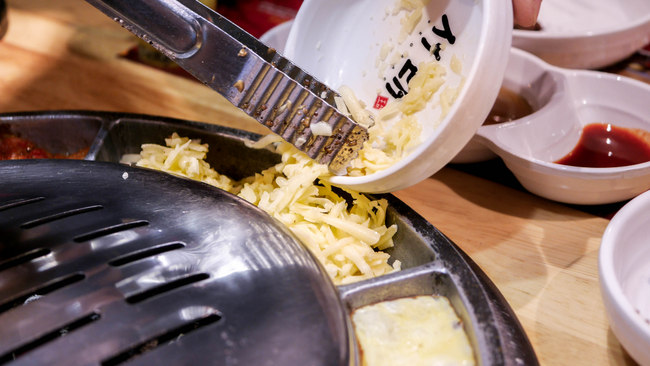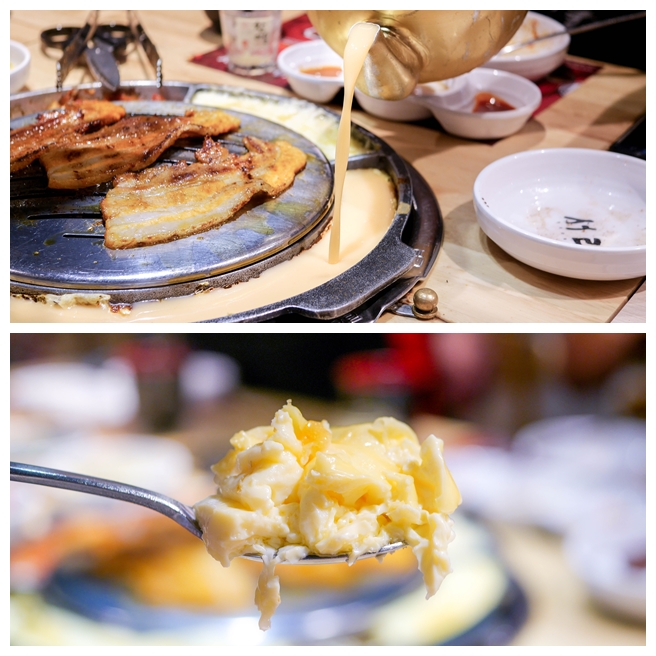 Each piece is best savoured on its own. But, if you're looking for a little change in palate to keep things going along, dunk it into the bubbling, gooey mozzarella cheese blend. Or, go for the eggs, and, especially, the eggs. Despite have been on the grill for ages, the eggs were still soft and fluffy. Here's a guess; there's chicken stock in there. There is no way eggs taste as sweet and addictive as they do at Seorae without it.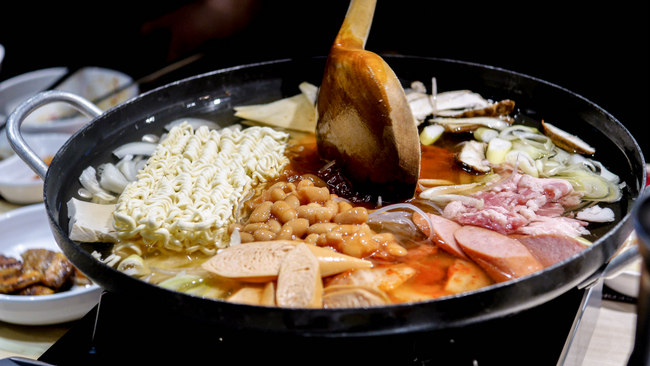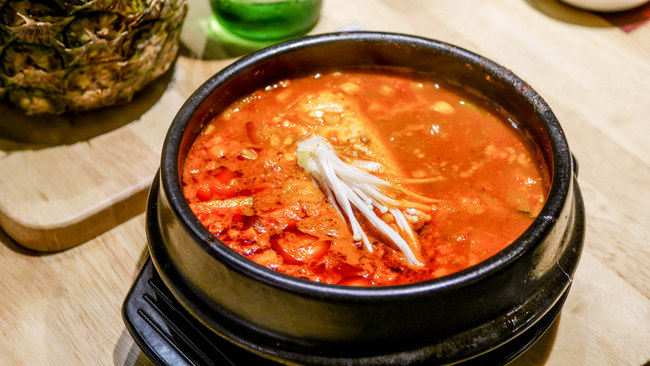 Taking a break from the crazy amount of protein coming my way, I had a bowl of their Sundunbu Jjigae (S$14.90). It was also pouring heavily that day, making this incredibly apt. While the soft tofu is the star of the dish, it was all the clams and prawns that had me wiping the bowl clean. The sweet, briny flavour works well with the fermented paprika paste (gochujang), lending the otherwise bland tofu a robust flavour. It is simple, homely and fantastic with a bowl of rice.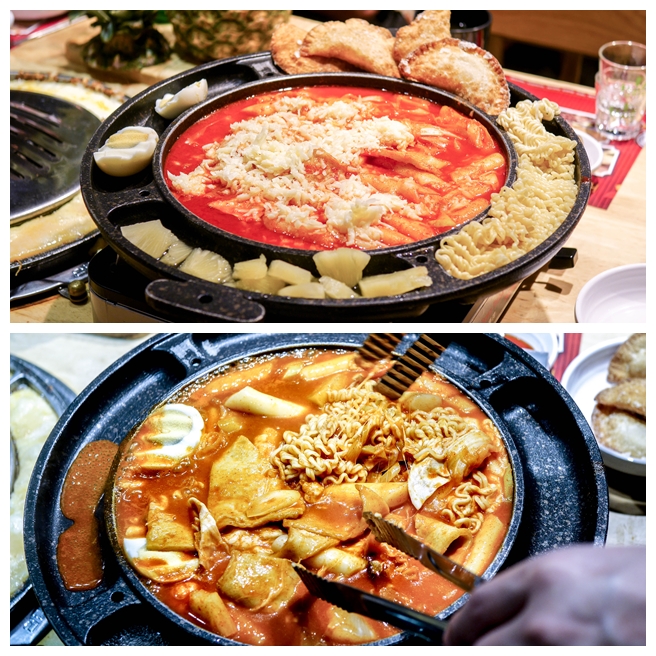 For those looking for a glimpse of Korean street food all while feeding a monstrous craving for all things cheesey, there is the Cheese Mandu Tteokbokki (S$35.90 a la carte). The impressive platter was greeted with a resounding "wow". Along with the corn cheese dumplings are fried fish cakes, a boiled egg, pineapples and, of course, ramyeon noodles and tteokbokki (rice cakes). Supposedly for two, it can easily be shared among three or four – to leave some space for more meat!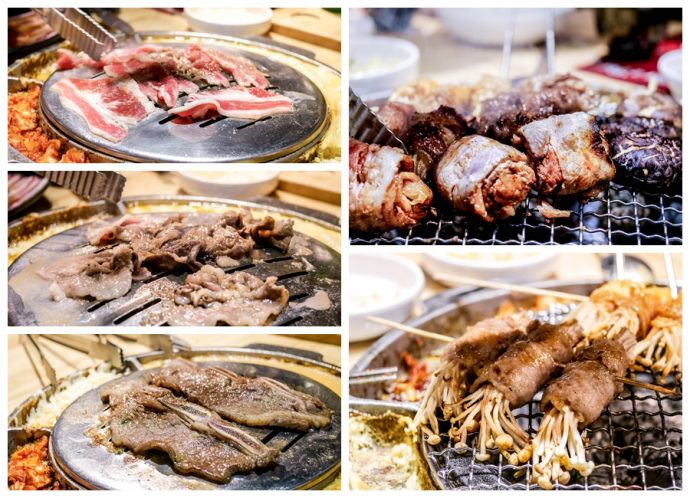 Yes, more meat. Besides everybody's favourite samgyeopsal (pork belly), there are also cuts of beef such as the woosamyeob (U.S. beef short plate) (S$22.90) and a succulent LA Galbi (beef short ribs) (S$29.90). And, if you're having a tough time deciding what to eat, or want to change it up, go for the variety pack a.k.a. Mix Kkochi Platter (S$14.90 or S$21.90 a la carte). These are skewers of beef short plate or pork belly wrapped around cheese, kimchi or enoki mushrooms. Pork or beef cocktail sausages and shiitake mushrooms are also available.
Tip: The skewers are a match made in heaven with the cheese dip!
Seorae Korean Charcoal BBQ is located at Plaza Singapura, 68 Orchard Road #02-01 Singapore 238839.
Tel: +65 9181 2709