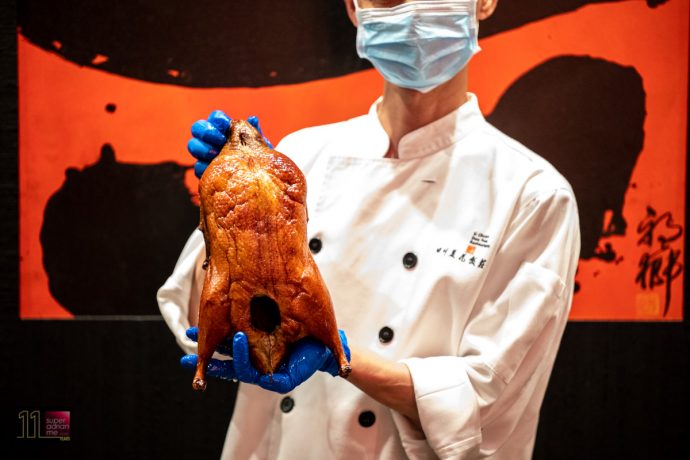 Si Chuan Dou Hua outlets at Top of UOB Plaza and PARKROYAL on Beach Road have are offering Deep Duck Secrets and Chicken-little set menus respectively. This tactical promotion is from March until June 2021. Pick your favourite fowl and make a trip to enjoy them.
Deep Duck Secrets at Si Chuan Dou Hua Top of the UOB Plaza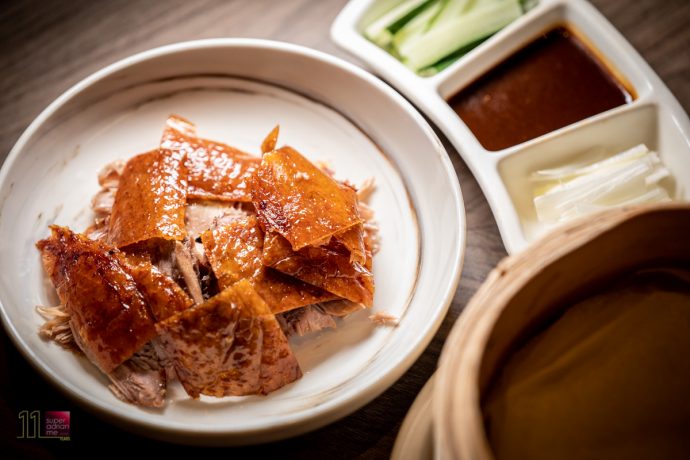 Eat as much as Roasted Peking Duck as you like or the popular Sichuan Chicken favourites at S$58++ per person with a minimum of 2 to dine. This set menu comprises seven dishes that make up an appetiser, soup, side dish, a rice or noodle course and a dessert.
At Top of the UOB, "DEEP DUCK SECRETS" dining promotion comes with free flow Roasted Peking Duck. The skin of 2.5kg ducks are tightened by scorching them in boiling water. After which, maltose is splashed on them before air drying for around four hours. Roasting takes about 55 minutes at 180 degrees Celsius so you're get an amber crisp skin while the meat is still tender. The ratio of maltose to water is vital to achieve the glistening deep amber colour. Wraps are provided so you can enjoy the duck skin and meat with cucumber, scallion and hoisin sauce.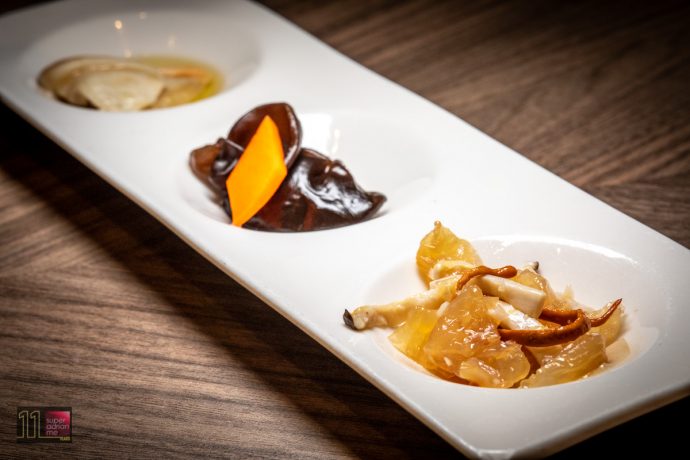 The set menu here starts with a Combination of Three Delicacies. The second course is a Boiled Duck Soup with Preserved Chilli, Preserved Vegetables and White Cabbage. It is packed with spicy, sour and savoury flavours. You will also get two side dishes – Deep-fried Prawns in Passion Fruit Sauce and Stir-fried Asparagus, Fungus and Lotus Root.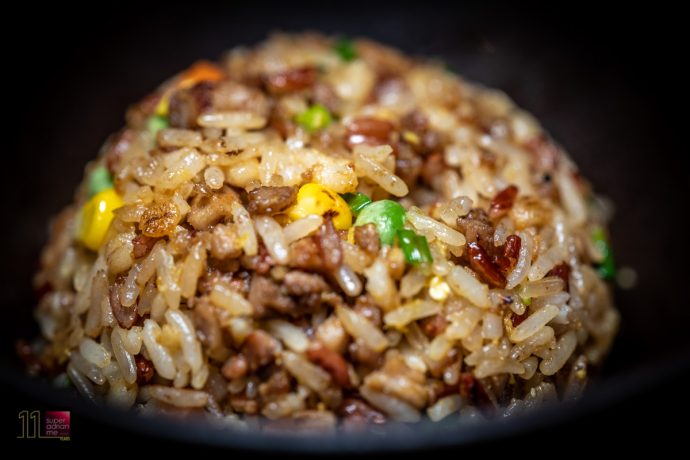 The duck meat from the free flow Peking Duck is not wasted. It is used in two carb dishes. The Stir-Fried Brown Rice with Minced Duck Meat or Stir Fried Bee Hoon and Vermicelli with Shredded Duck Meat. End the meal with Si Chuan Dou Hua's signature Homemade Fine Bean Curd with Wolfberries.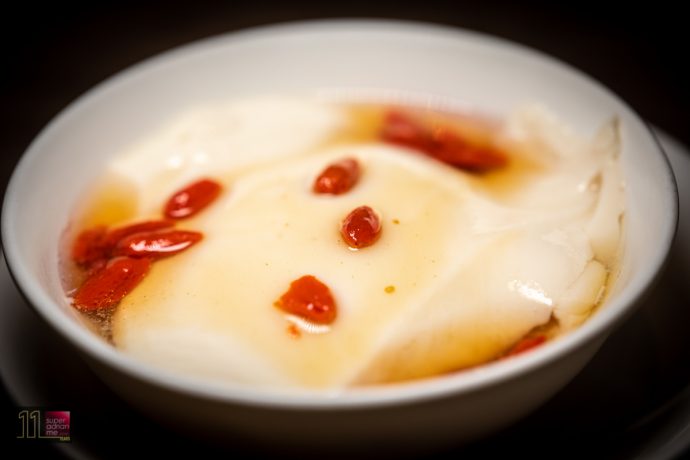 Chicken-little at Si Chuan Dou Hua at PARKROYAL on Beach Road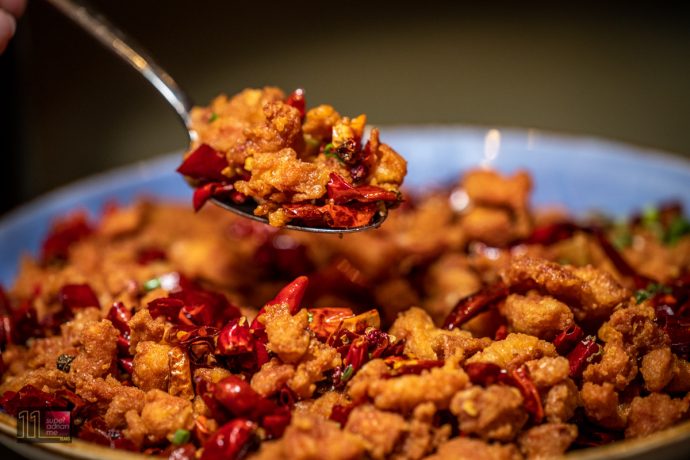 Sichuan Dou Hua at PARKROYAL on Beach Road showcases its "Chicken Little" menu, inspired by Sichuan classics "Chong Qing" Diced Chicken with Dried Chilli, Diced Chicken with Dried Chilli and Cashew Nuts and Stir Fried Chicken in Garlic and Chilli Sauce. Enjoy unlimited servings of these three chicken dishes at S$58++ per person with a minimum two to dine.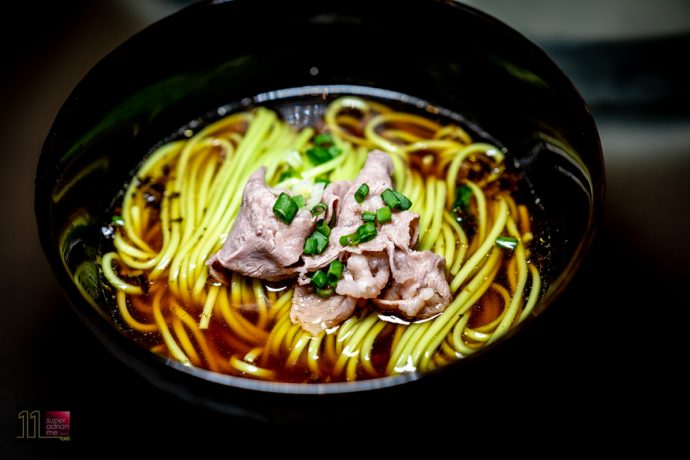 The "Chicken-little" set starts with the Sichuan Three Delicacies. Enjoy the Double Boiled Kampong Chicken Soup with Bolete Mushroom. You get a side dish of Braised Kai Lan with Dried Scallop and Homemade Spinach Noodles Soup with Wagyu Beef. End the meal with a Chilled Chrysanthemum Apple Jelly.
Other Promotions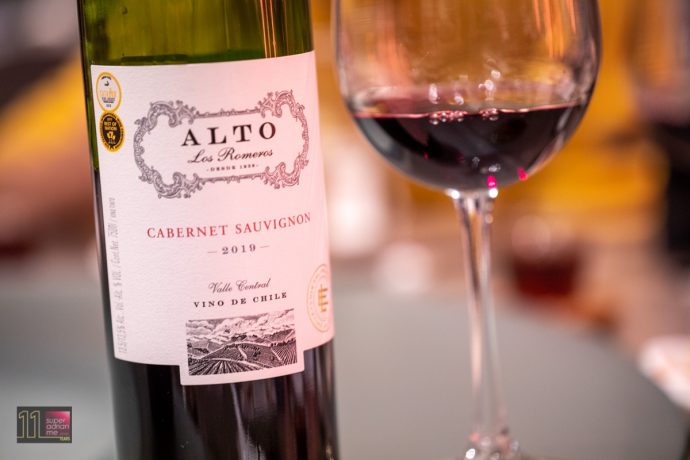 Add S$38++ at either Si Chuan Dou Hua outlet and enjoy Alto Los Romeros Cabernet Sauvignon. Pay with UOB credit cards and enjoy 15% off your bill off these 2 set menus.
Si Chuan Dou Hua is offering 40% off dining vouchers from 1 March to 30 September 2021. Purchase your vouchers one day in advance with a minimum spend of S$50 and enjoy savings on ala carte items across al Si Chuan Dou Hua outlets. Besides Top of UOB Plaza and PARKROYAL on Beach Road, you can also use the vouchers at the recently refurbished outlet at PARKROYAL on Kitchener