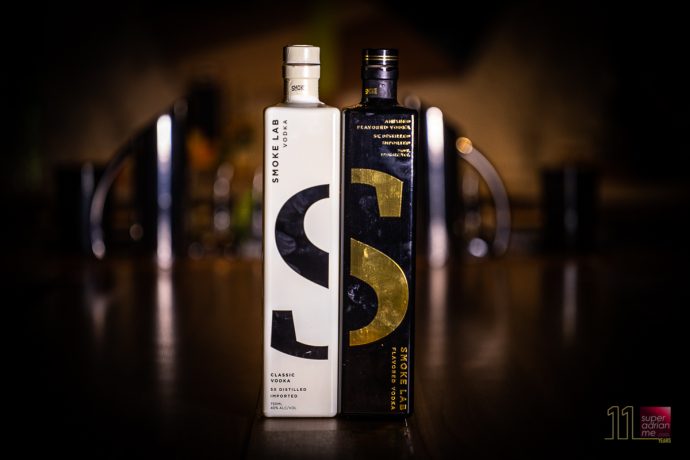 Smoke Lab Vodka is India's first home grown premium craft vodka that was recently founded in 2019. It has made its official debut in Singapore earlier this year. NV Group is one of India's largest and most successful distillers. This vodka is produced a batch at a time at its Punjab distillery using pure Himalayan spring water and locally sourced superior-quality Basmati Rice.
Basmati Rice is cultivate in close proximity to the distillery. This grain was chosen because it lends a distinctive crisp, pure flavour & unique floral aromas to the spirit. Basmati is also native to India.
The fresh rice is steeped in pure Himalayan natural spring water prior to a traditional five-step distillation process. The distillate is then finished in an ultra-modern two-step Sparkle Filtration system that creates a soft, clean and smooth finish.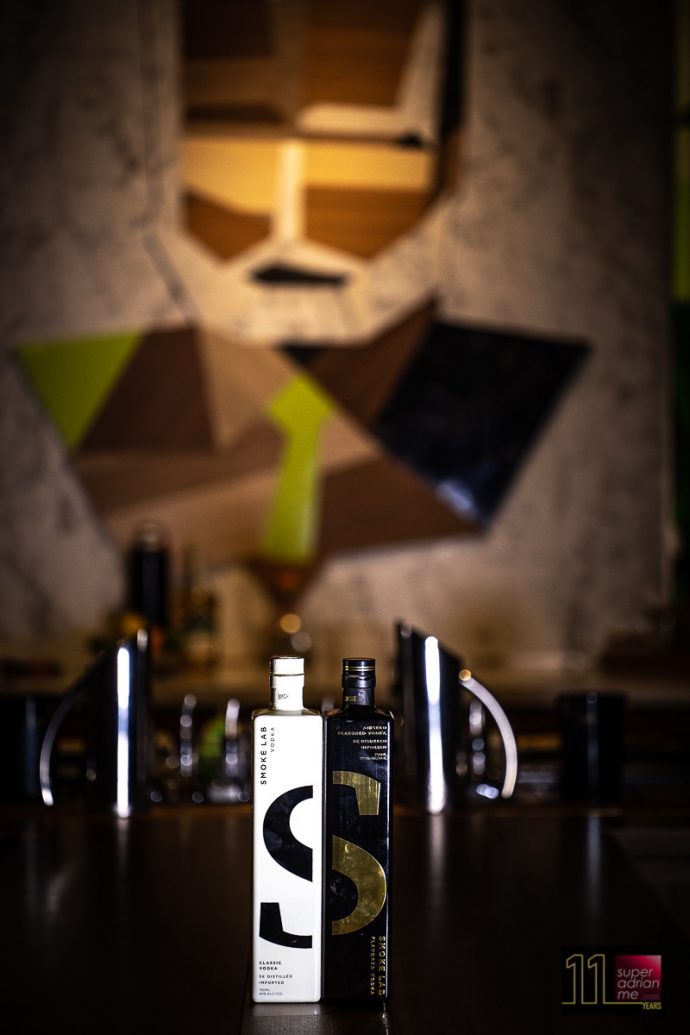 Two variants have been bottled and are available in Singapore. There ultra-pure Classic spirit has an ABV of 40%. The Aniseed variant is 37.5% ABV. The Classic vodka has fresh nutty aromas and hints of citrus fruits. It is savoury to taste which I enjoy. You have to drink it neat and chilled.
Smoke Lab Vodka is available at Butcher Boy, Kate Utu, Kizuna, Lime House, Maduro, The Elephant Room, The Nomads and The Old Man Singapore.
Smoke Lab Vodka Celebrates International Women's Day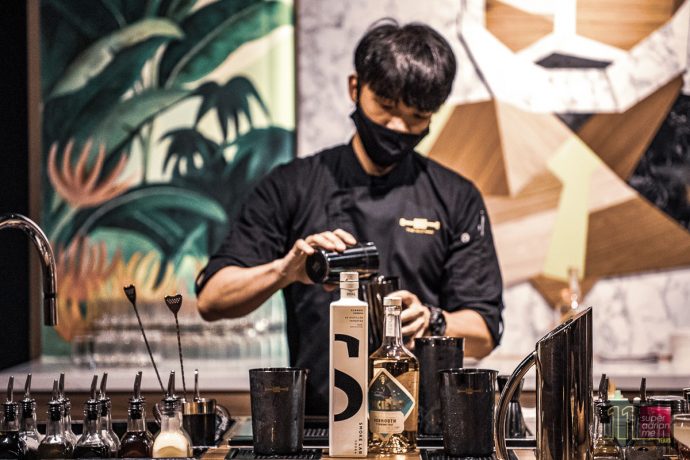 From 8 to 31 March 2021, Smoke Lab Vodka unveils its launch campaign in conjunction with International Women's Day. The brand has teamed up with four bartenders to concoct a martini creation inspired by four amazing women from different walks of life in honour of international Women's Day.
The four women include Aarika Lee Alyaa Rauff, Jana Yar and Petrina Loh. A portion of the proceeds from the sale of these cocktails will be donated to the charity organisation Daughters of Tomorrow which provides assistance to over 25,000 women from low-income families in Singapore.
| Inspiring Women | Profile of Inspiring Women | Bartender and Bar | Cocktail and Inspiration |
| --- | --- | --- | --- |
| Jana Yar | A Soulful photographer originally from Slovakia who calls the little red dot her home. She seeks to convey her passion for cocktails and family portraiture through the lens. | Thomas Sobota from Lime House | The Cybertini (S$20++) is made with Smoke Lab Vodka Classic, Jamaican Dark Rum, Orange Bitters, Bianco Vermouth and Hibiscus. This cocktail is a reflection of Janna Yar's creative and driven personality coupled with her deep passion for photography and gaming. |
| Petrina Loh | Former banker turned chef-owner of award-winning restaurant Morsels. She dmeonstrates what it means to chase after one's dreams fearlessly. | Amos Kew from The Elephant Room | Iron Lady (S$23++) is a classic cocktail created with Smoke Lab Vodka Classic, Fresh Basil and Pineapple Vinegar. It pays tribute to Chef Petrina Loh's life journey and hard-won achievements. |
| Aylaa Rauff | A fitness instructor, she puts her influence and voice to good use, advocating self acceptance and body positivity through her social media platform. | Desiree Silva from Sago House | Brown Girl Magic (S$23 nett) is a delightful and fruity libation created with Smoke Lab Vodka Classic, Watermelon Liqueur, Campari, Lime Juice and Honey. It is inspired by Aylaa's story and fun personality. |
| Aarika Lee | Creative entrepreneur and mom inspires women from all walks of life with her ability to wear several hats seamlessly. She is involved in meaningful social and environmental projects. | Andrew Yap from The Old Man | #AYAL (S$25+) is created with Smoke Lab Vodka Classic, Cucielo Bianco Vermouth and Coconut Essence as a nod to Aarika's outgoing demeanour, and love for sunshine, beaches and Pina Coladas. The name #AYAL comes from Andrew Yap's and Aarika Lee's initials. |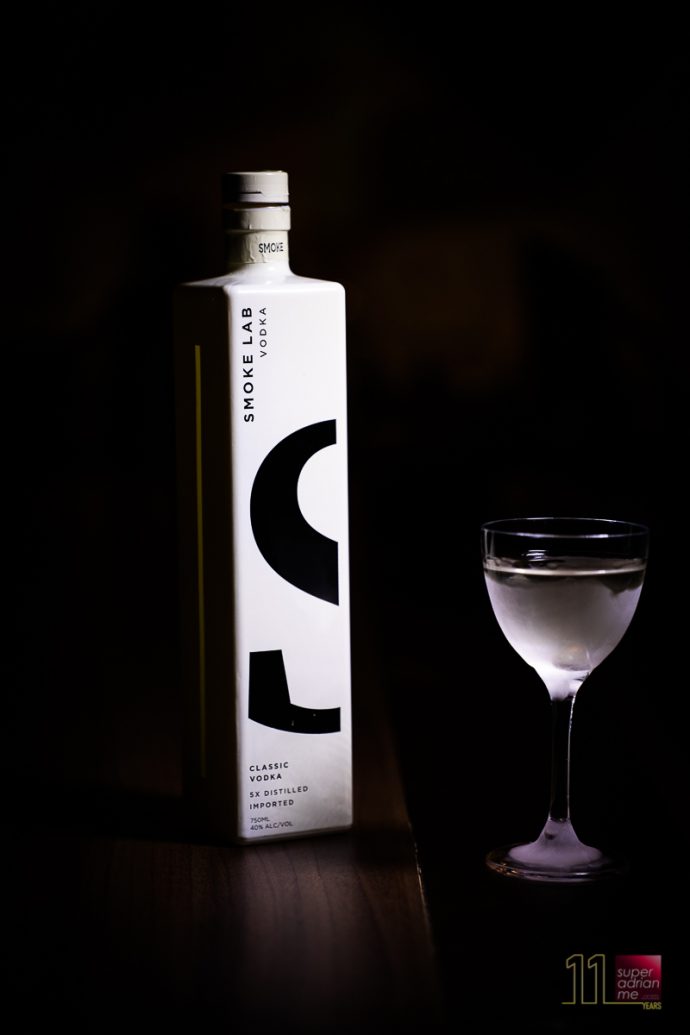 The four participating bars include The Old Man Singapore, Sago House, The Elephant Room and Lime House.