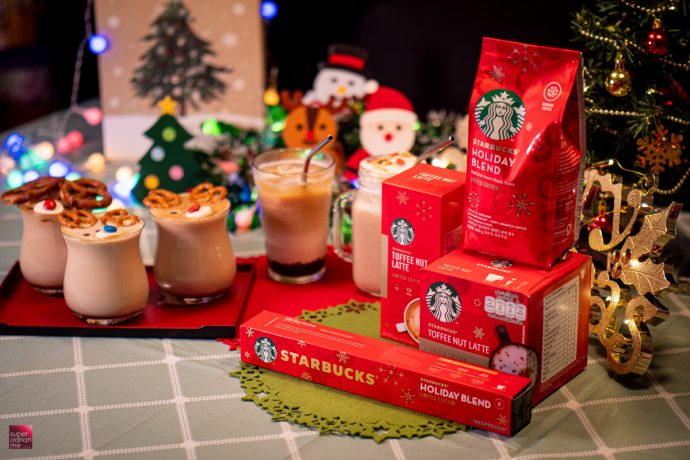 This Christmas, Starbucks fans can enjoy a cup of freshly brewed fan favourite Toffee Nut Latte at home. 24/7, anytime and anywhere. Starbucks at Home has launched a range of seasonal blends so everyone can enjoy a delicious cup of Christmassy coffee when they need one. You can even get creative and make your own festive concoctions at home. (Scroll down for ideas)
Whether you like your coffee from Premium Instant Coffee sachets to a Nespresso capsules, the Starbucks at Home festive blends got you covered. The price ranges from S$5.45 to S$11.95. You can get this collection from leading supermarkets and online. Nope… you can't get these at Starbucks outlets. Don't say we never warn you.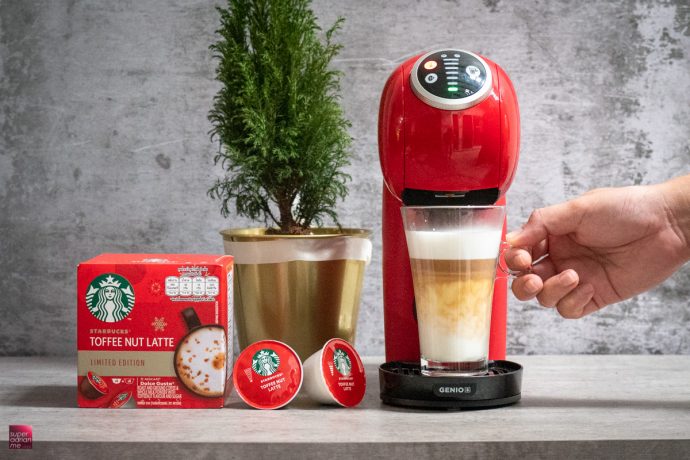 For some Starbucks fans, it is not Christmas without a Starbucks Toffee Nut Latte. So Starbucks at Home now offers them in the form of Premium Instant Coffee sachets and NESCAFÉ Dolce Gusto capsules making it easy for you to share your festive joy with your family and friends.
Using that same high quality Arabica coffee beans as the coffee outlets, you will taste the rich and buttery flavour of sweet toffee with every sip. Although you are making it at home, it's still that same great flavour of Toffee Nut that fans will enjoy. We've even made an Iced Blended Toffee Nut latte… scroll down for more.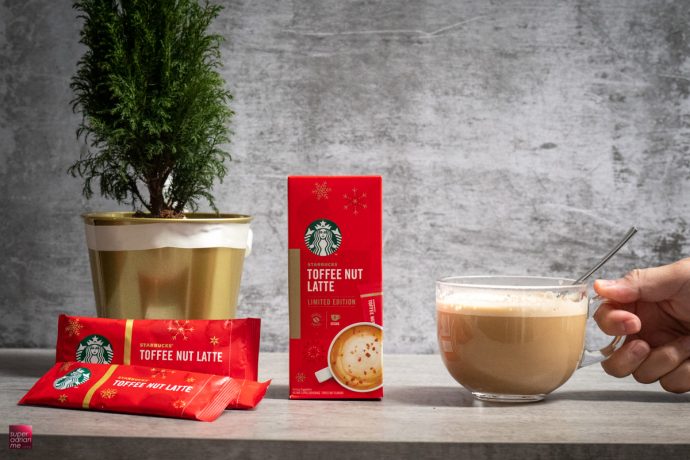 The Starbucks Toffee Nut Latte Premium Instant Coffee is priced at S$5.45 for a box of 4 sachets. The Starbucks Toffee Nut Latte NESCAFÉ Dolce Gusto is priced at S$8.90 for a box for 6 cups of coffee.

Starbucks Festive Blend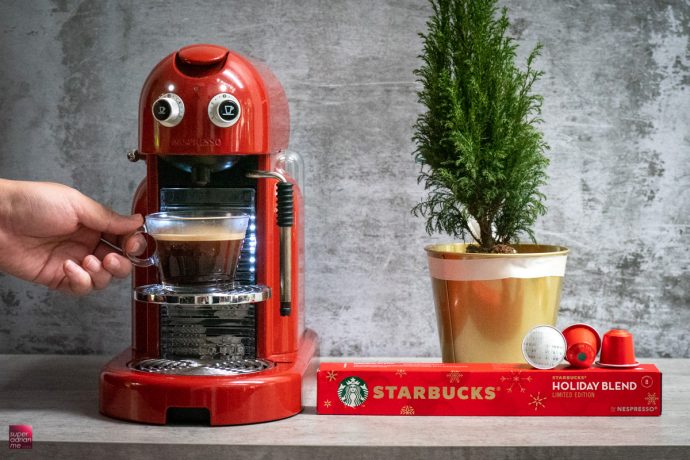 For those who prefer black coffee and flexibility for home brew, you can enjoy the Starbucks Holiday Blend in Nespresso capsules or Ground Coffee. This Holiday Blend is a medium roast coffee with herbal and sweet maple notes. Bright, lively Latin American and smooth, earthy Indonesian beans are roasted to bring out the full flavours of this coffee.
This Holiday Blend is great as a morning coffee as it's full of punch with the caffeine to keep you awake all day long. With the Ground Coffee, we've tested it out with French press and V60 drip. Our favourite will be using the V60 as the coffee is more aromatic and just the right among of intensity.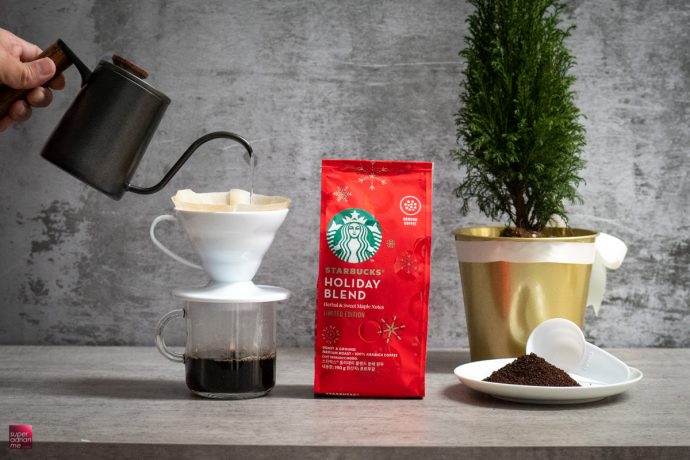 The Starbucks Holiday Blend Ground Coffee is priced at S$11.95 for 190 grams. The Starbucks Holiday Blend by Nespresso is priced at S$7.65 for a sleeve of 10 capsules.

Make Your Own Festive Drinks At Home
With a little creativity, you can create these festive drinks right at your own home. From Reindeer Toffee Nut Latte to Ice Blended Drinks and Mocha Latte, open a pop-up café right at your own home. Check out the instructions and recipes from the video below.

Gifting Ideas For This Christmas
Still unsure what to get for gift exchange this Christmas? Send a little "caffeinated" gift pack to perk up their morning. Starbucks Premium Mixes Assortment Bundle is going at S$14.85, while the Starbucks By Nespresso Assortment Bundle at S$27.80 will be great for those who have a Nespresso at home.
If you want to be generous and gift a coffee machine, you can get the Starbucks by NESCAFÉ Dolce Gusto Piccolo XS Machine Bundle at S$99. Great for those with family and kids at home. You can make more than just coffee with the NESCAFÉ Dolce Gusto. There are even drinks for kids too.
This piece was produced in partnership with Nestlé