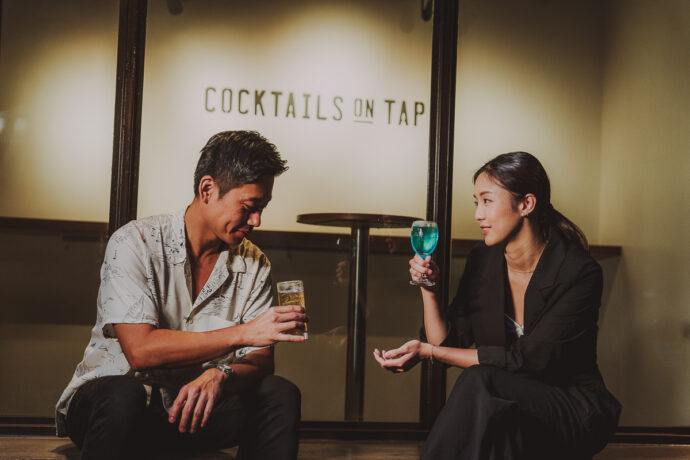 Taiwan's bar craze, Draft Land has landed in Singapore with the much buzzed cocktails on tap. Draft Land Taiwan was ranked #45 in Asia's 50 Best Bars in 2019. Draft Land made its debut as the first bar to pioneer only cocktails on tap, in Zhong Xiao, Taiwan in 2018 by Drinks Lab, a beverage R&D company co-founded by renowned bartender Angus Zou.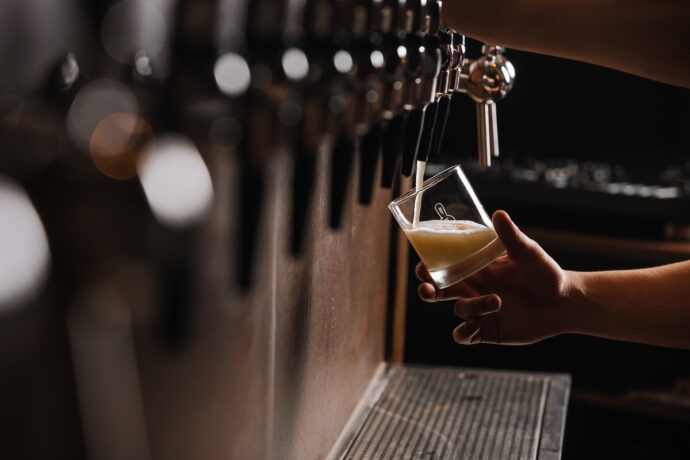 Singapore is Draft Land's fifth outpost after Zhong Xiao, Xin Yi. and Tai Chung in Taiwan and also one in Hong Kong. This Singapore outpost is a collaboration with Nutmeg & Clove, #7 in Asia's 50 Best Bars 2023. The bar sports a minimalist interior. The bar counter is missing the usual display of bottles of liquor because those aren't needed, almost like a craft beer bar. Pre batched high quality specialty cocktails can be served quickly from a draft tap system without having thirsty customers waiting too long for their drink.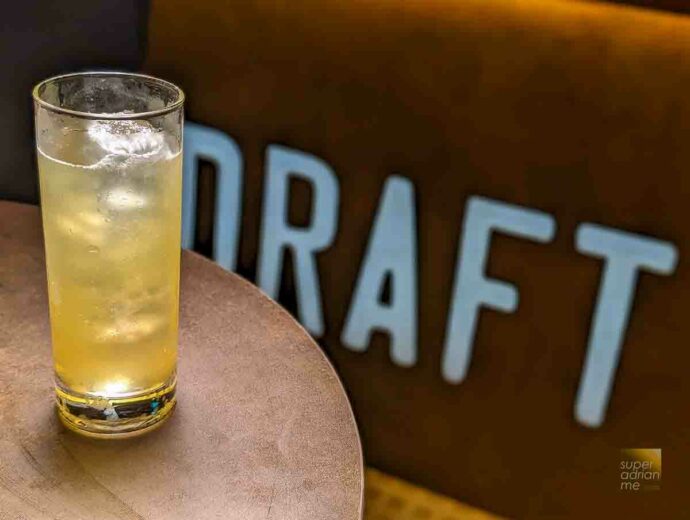 Enjoy over 20 cocktails on tap, including six Singapore-exclusive specials meticulously crafted by renowned mixologists around the world to commemorate the World's 50 Best Bar awards in Singapore – Margarita Spritz by Matt Whit, C&T by Shingo Gokan, Peach & Coke by Zest's Demie Kim, Oolong Tea Collins by Hong Kong Quinary's Antoinio Lai, Hustlemagic Highball by Tayēr + Elementary's Monica Berg and Soul of Osaka by Bar High Five's Hidetsugu Ueno.
Cocktails here are affordable from S$15 to S$20 for budget-conscious drinkers. Some cocktails feature two prices. The lower of the two is offered during happy hour.
Highlights include Popcorn & Coke (S$20) with the highest ABV in the house at 24% with Makers Mark, Popcorn, Salted Caramel and Fernet Branca. The nose of the cocktail gives you aromas of freshly popped popcorn. On the far end of the ABV spectrum is Peroni at only 4%, because that's premium lager. A handful of cocktails are 10% and under ABV for those who prefer the lighter cocktails. These include Tropical Daydreaming, Mimosa, Peach & Coke, Oolong Tea Collins and Hustlemagic Highball.
The Sample Service here before ordering your full-size cocktails is great for those who want to be sure they'll enjoy their choice. It's like sampling in an Ice Cream store! Or you can get Shots on Tap for any tap of your choice at S$9 each.
There will also be a DJ booth with weekly DJs in the house, as well as guest bartenders curating cocktails during special events, including the World's 50 Best Bars 2023, which took place earlier this month.