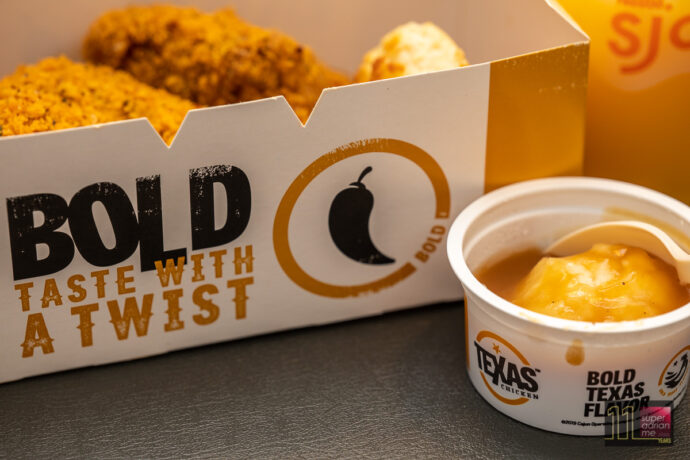 Texas Chicken's REAL Salted Egg Fried Chicken returns to all outlets for a limited time from 29 July to 8 September 2021, or while stocks last. The flavoursome and original recipe took three years to perfect and was available to consumers in 2019 and 2020.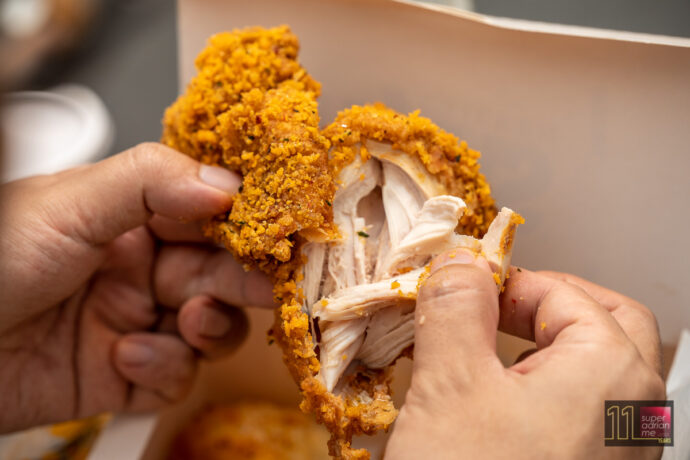 "Always Fresh, Never Frozen" chickens are delivered to the restaurants daily. The juicy REAL Salted Egg Chicken is coated with creamy, savoury salted egg sauce and sprinkled with crunchy salted egg crumbs made with real duck eggs.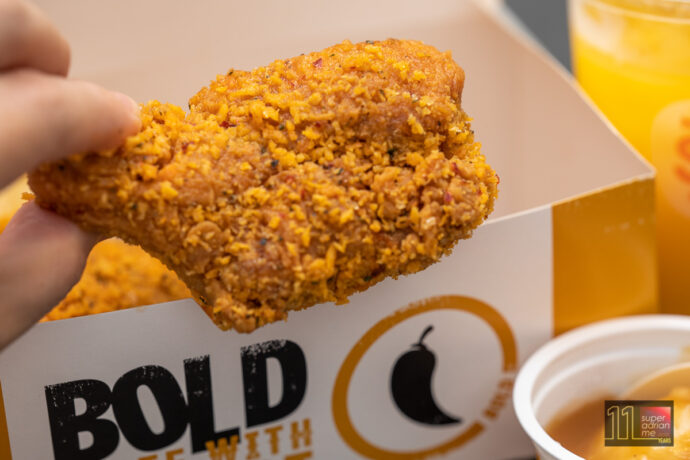 The 2-piece REAL Salted Egg Chicken Set Meal is priced at S$10.60. Comes with two pieces of chicken, one small mashed potato, one honey butter biscuit and one regular Sjora Mango Peach. There is also a 5-piece combo priced at S$29.90. That comes with five pieces of chicken, a box of salted egg popcorn chicken, one large mashed potato, two honey butter biscuits and two regular Sjora Mango Peach.
Dine-in a-la-carte items include the 1 piece Ala Carte REAL Salted Egg Chicken from S$4.30, 1 box Ala Carte REAL Salted Egg Popcorn Chicken from S$5.50 and the 1 piece Ala Carte Honey Butter Biscuit from S$1.40.
Texas Chicken is available via Foodpanda, Grabfood, Deliveroo and Texas Chicken's mobile app.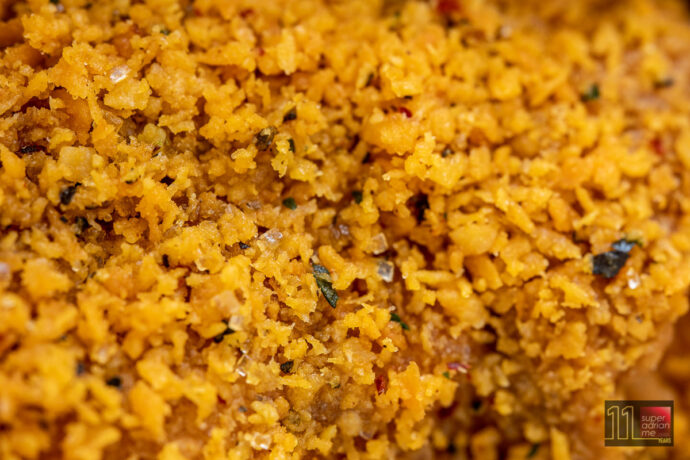 This year, Texas Chicken has also launched a fun and engaging three-level virtual escape room . Players will be brought on a journey to assist the true heir to Texas Chicken to inherit the company and continue his late father's legacy after he was overthrown and banished by his father's evil ex-business partner. Winners of the game can bring home up to S$2,100 cash and vouchers.
Fans of Texas Chicken can also stand a chance to join a free session of the virtual escap room with four other friends on 14 August 2021 at 2 pm by simply spending S$10 in a single receipt and submitting the entry via the QR code provided. Register starts on 29 July and ends 6 August 2021.