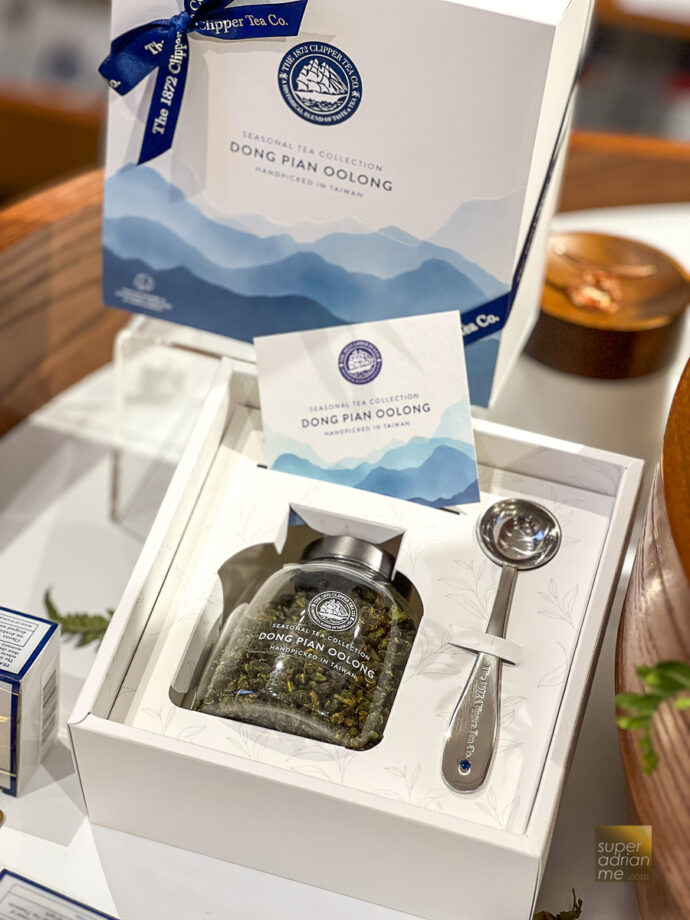 The 1872 Clipper Tea Co. has launched its first Seasonal Tea Collection, a curated selection of rare, limited-edition specialty teas uniquely shaped by its season and the elevation of the terrain.
The relatively small quantity of First Flush Darjeeling from the high-elevation fields of Darjeeling in India is known for its exceptional qualities and prized by tea connoisseurs globally. It is sourced from its first spring harvest. The youngest and most delicate tea leaves are carefully handpicked.
The Dong Pian Oolong is a winter sprout from Nantou in Taiwan. The tea bushes undergo slow growth during winter. Cold temperatures and reduced sunlight force the tea leaves to absorb more nutrients from the soil. The most tender leaves are plucked carefully and crafted to bring forth the desired flavour profile. The tea features a radiant, light gold liquor with a mellow floral-light sweetness and subtle fruity notes of apples. Steep this tea many times to reveal different sensory experiences with each brew.
The limited seasonal tea collection is packaged with a teaspoon to help you make the perfect cup of tea you deserve. The First Flush Darjeeling and Dong Pian Oolong are packaged in glass jars weighing 70g and 100g, respectively. You can get them at The 1872 Clipper Tea Co. retail outlets at ION Orchard and Jewel Changi Airport and online at clippertea.com.sg.