Plan a trip to Taroko National Park in Hualien, Taiwan, to immerse yourself in the mesmerising atmosphere and captivating vistas of a magnificent gorge carved by the Liwu River. This is one of the nine national parks in Taiwan.
Spanning an area of 920 square kilometres, the park boasts an array of geological and ecological wonders, including marble cliffs, cascading waterfalls, and luxuriant woodlands. Indigenous communities such as the Truku, Atayal, and Saisiyat tribes call Taroko their home.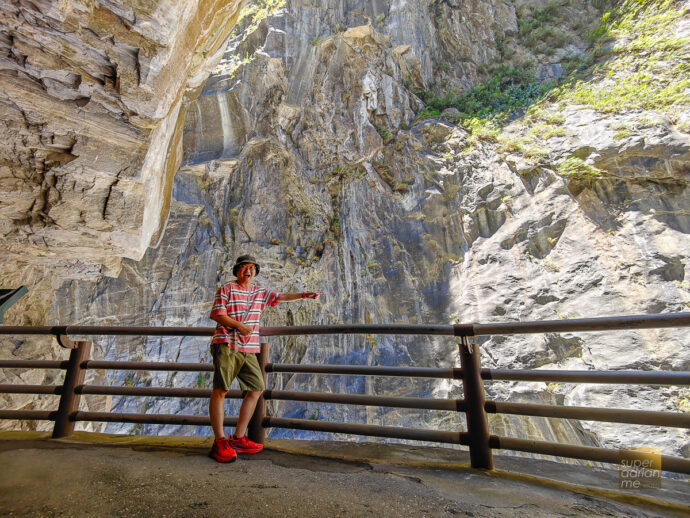 Within Taroko National Park, you'll find scenic trails that afford breathtaking panoramas of the gorge and the adjacent mountainous landscape. For an optimal experience, consider planning your visit during the spring months, spanning from March to May or autumn from September to November. The weather is pleasantly mild during these seasons, and the diminished crowds contribute to a more enjoyable visit.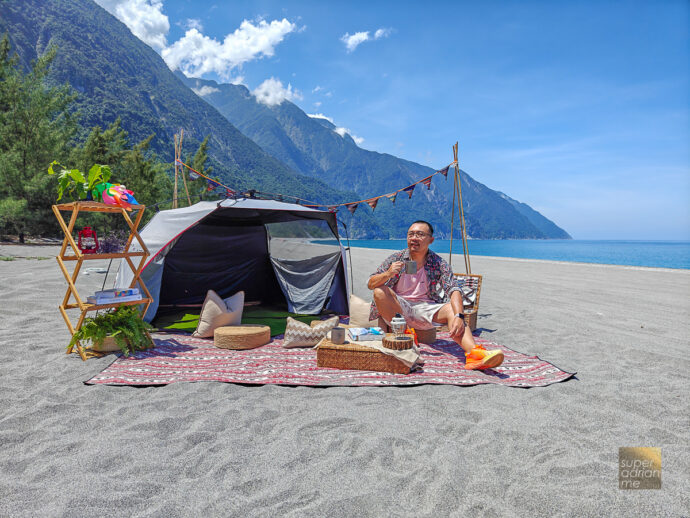 There are also other activities to enjoy while staying in Taroko National Park. We recommend spending at least two nights in Silks Place Taroko, the national park's only five-star mountainside hotel.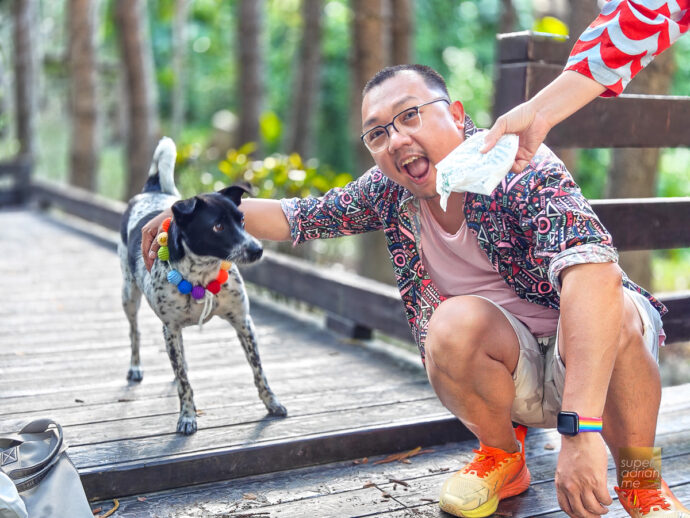 The resort has 160 rooms. For a more exclusive and indulgent experience, we recommend reserving one of the Retreat Suites for your accommodation. We stayed at Silks Place Taroko for the first time in May 2017 when it was raining. Read our story on SUPERTRAVELME.com.
Visit the Tunnel of Nine Turns at Taroko National Park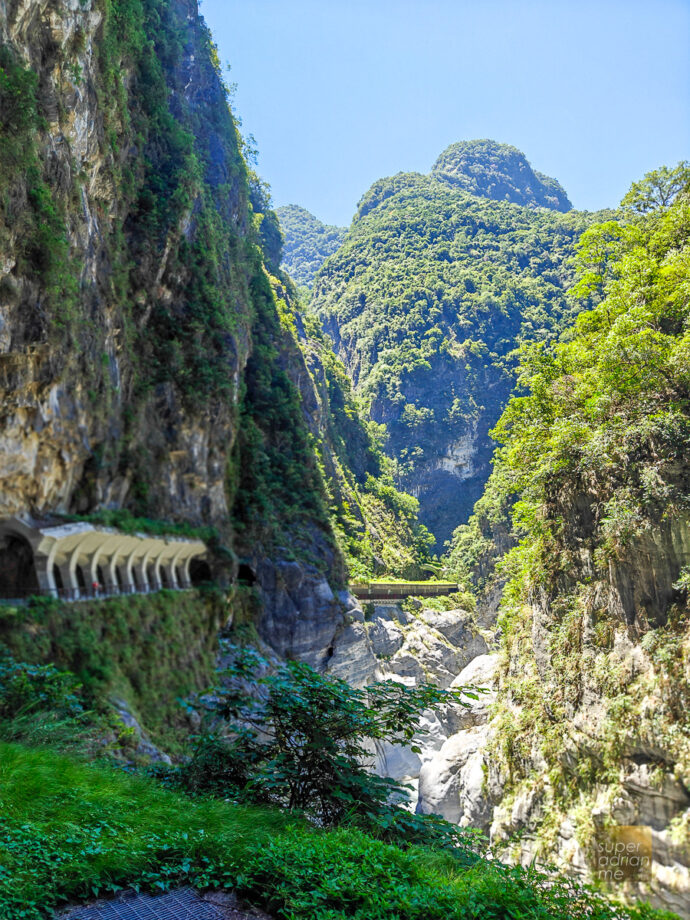 The tunnel of nine turns is a narrow canyon with nine hairpin bends. It offers an effortless stroll suitable for people of all ages and fitness levels, usually taking around half an hour to finish. Delight in the picturesque sights of the Liwu River and the gorge as you walk.
A seasoned guide will lead you on an exploration of the 700-metre path that meanders through the mountains. To return to your starting point, you'll need to retrace your steps along the same meticulously maintained route. Remember to bring water and snacks with you, as there are no amenities available along the trail.
Stay In A Retreat Suite at Silks Place Taroko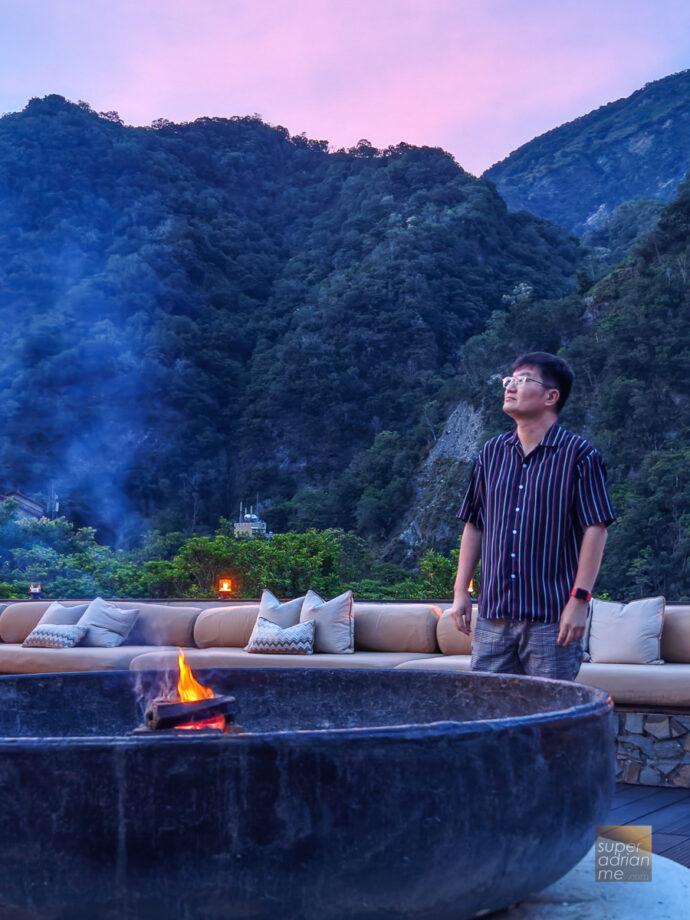 Silks Place Taroko showcases a contemporary Chinese design that blends seamlessly with the cultural and environmental elements of Taroko. The establishment features 46 Retreat Suites, where guests can indulge in top-notch services beyond their expectations.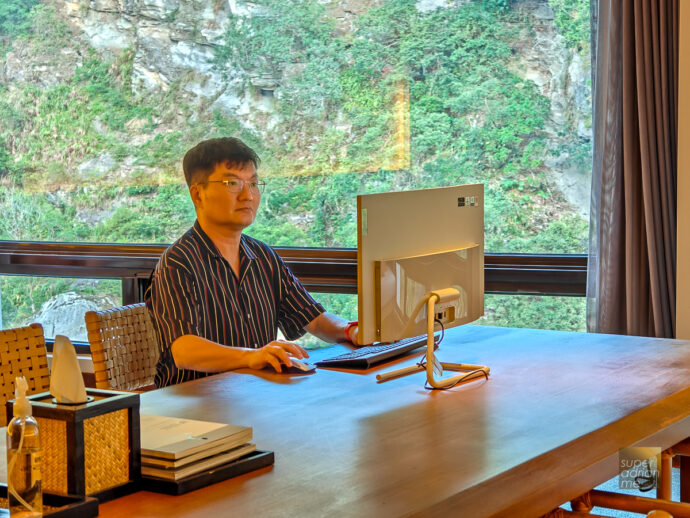 Guests can access the Retreat lounge, which offers round-the-clock refreshments and snacks. Additionally, there is a dedicated Living Room space for Retreat guests to either focus on work or unwind with a good book; a selection of Mandarin books is available for guests' reading pleasure.
Forest Yoga in Taroko – A Summer Exclusive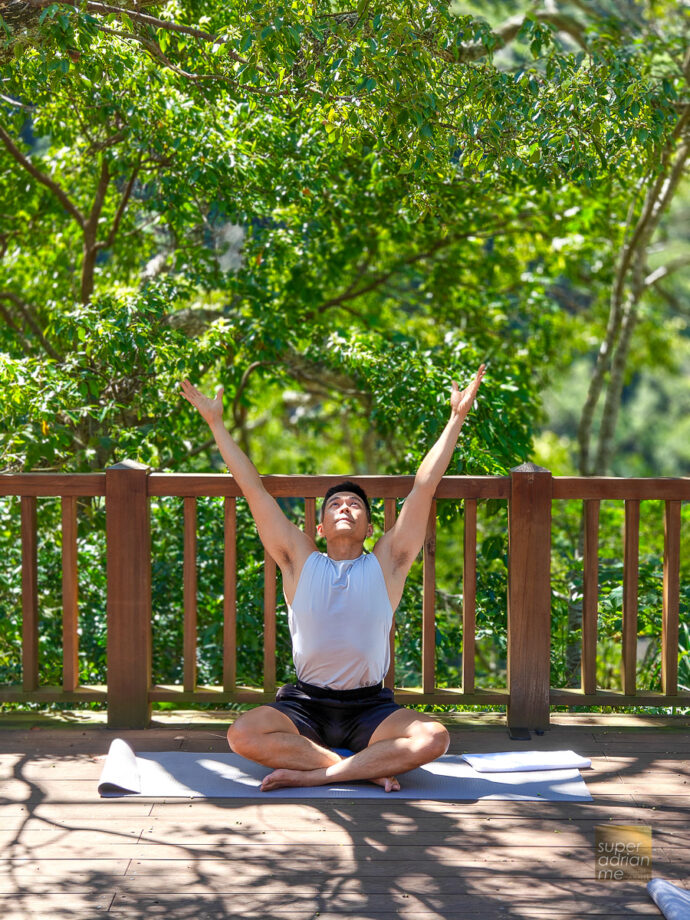 Begin your day with a rejuvenating experience as you wake up to a guided Forest Yoga session at the enchanting Green Water Exhibition Platform, exclusively designed for guests of Silks Place Taroko. This extraordinary morning ritual promises to immerse you in the tranquility of nature while revitalizing your body and soul.
As the first rays of the sun gently pierce through the lush canopy of the Taroko Gorge, casting a warm, golden glow on the emerald foliage, you'll find yourself surrounded by the breathtaking beauty of the forest. The air is crisp and invigorating, filled with the earthy scents of moss-covered rocks and ancient trees.
Your yoga instructor, well-versed in the art of harmonizing mind and body with the natural world, will guide you through a series of gentle stretches and poses. As you flow through your yoga routine, the melodious symphony of birdsong fills the air. Their cheerful chirping creates a harmonious backdrop to your practice, uplifting your spirit and connecting you to the vitality of the forest.
The nearby river, glistening under the morning sun, provides a soothing soundtrack with its gentle flow. Its rhythmic movement echoes the ebb and flow of your breath, deepening your connection to the natural world and enhancing your mindfulness.
In this tranquil and serene environment, you'll find it effortless to let go of stress and distractions. Your meditation becomes a seamless blend of self-awareness and connection to the environment, fostering a profound sense of inner peace and unity with nature.
While this is for a limited-time in July and August, we hope that guests will still be able to enjoy guided yoga in the future.
Enjoy a private beach experience in Summer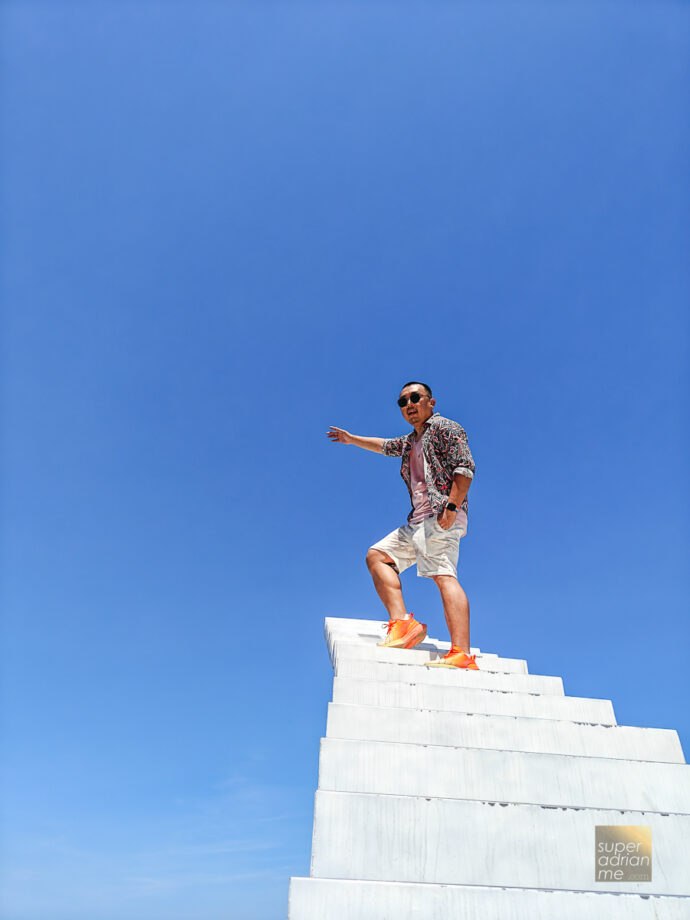 In the summertime, Silks Place Taroko has collaborated with the well-known Taiwanese camping brand "Outdoorbase" and the outdoor activity provider "56th Base" to offer a unique beach picnic experience. Guests can relax under cozy black vinyl tents on the beach, all while enjoying the breathtaking beauty of the "Qingshui Cliffs," which have earned a coveted three-star recommendation in the Michelin Guide.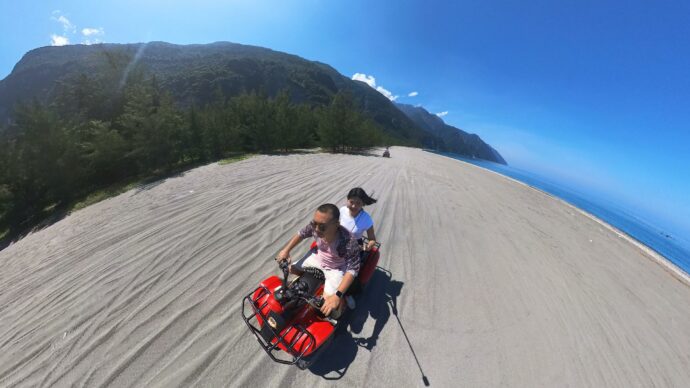 on a self-driving adventure along the East Coast using a beach buggy, complete with the company of a skilled photographer who will capture memorable moments. Silks Place Taroko's culinary team has prepared delightful afternoon tea snacks for participants. The cost for this experience is NT$3,000 per individual, which includes round-trip shuttle transportation to the secluded beach. Please note that a minimum of 12 participants is necessary for each session to take place.
Have an Exquisite Chef's Table Dinner at The Retreat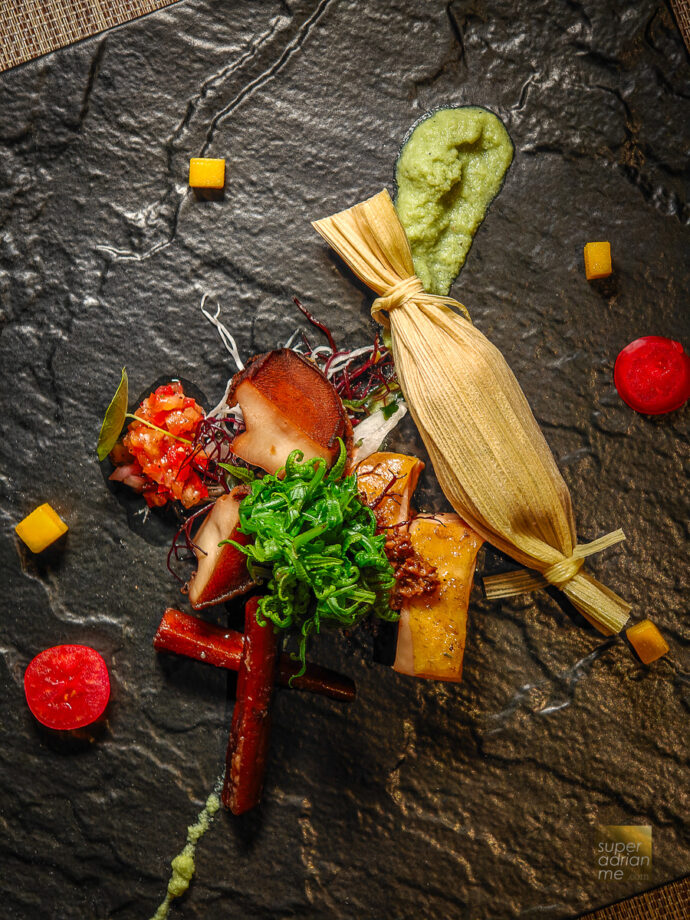 The Retreat Set Menu presents a selection of seasonal delicacies crafted exclusively from fresh ingredients, and it's open for reservations on Saturdays and consecutive holidays.
Other dining alternatives within SIlks Place Taroko include the Mei Yuan Chinese Cuisine and Wellesley Buffet Restaurant. The latter offers breakfast, afternoon tea, and dinner.
Enjoy an exquisite breakfast and salty bean curd at The Retreat Lounge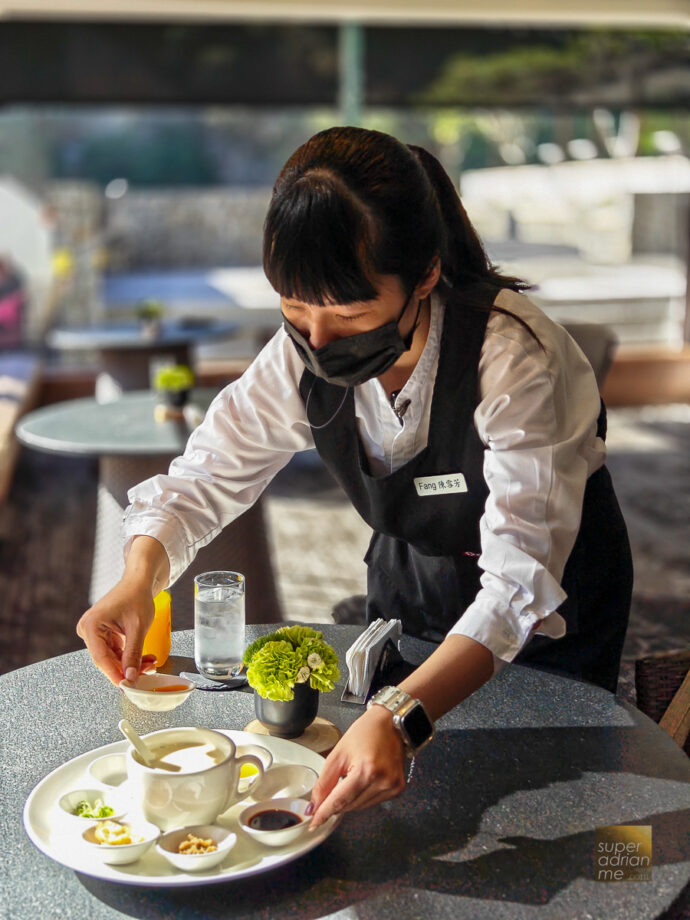 Prior to this, I had never witnessed the presentation of Salted Soybean Milk. As the server meticulously introduced each ingredient, she added them to the soy milk with a sense of ritual. With the very first taste, I became enamoured with the savoury version of soybean milk, a departure from our usual preference for the sweetened variety. The next time I visit Taiwan, I will definitely search for great Salted Soybean Milk.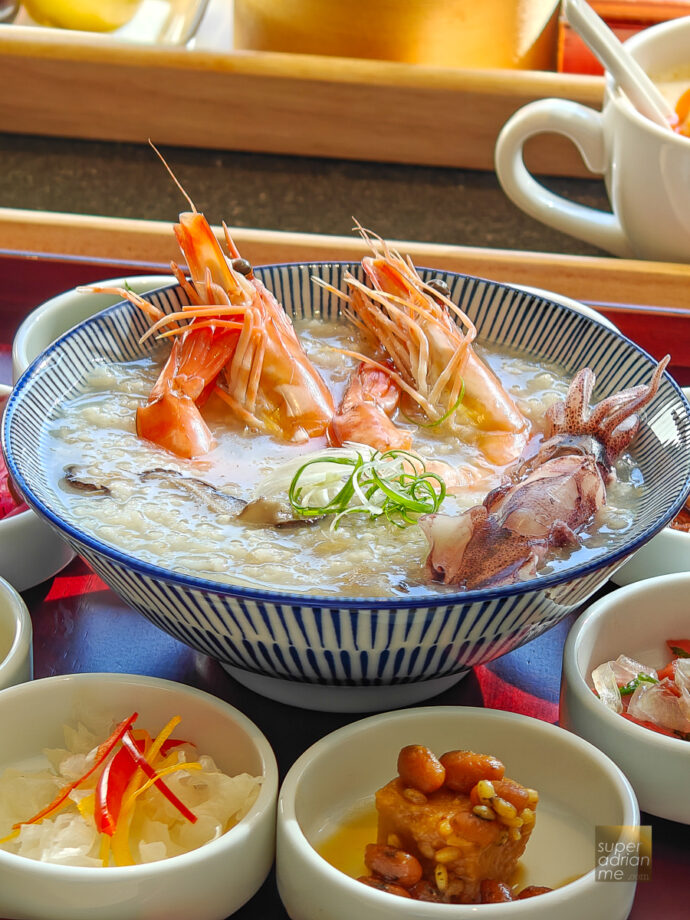 The Chinese Breakfast Set was elegantly arranged on a tray, showcasing a seafood congee plated with two sizable prawns and octopus, encircled by an array of condiments. Among these, the Plum-Flavored Fermented Beancurd stood out as an irresistible highlight. Additionally, the meal included separate portions of steamed vegetables, dumplings, and fruits. We recommend you order the Chinese set and an authentic experience.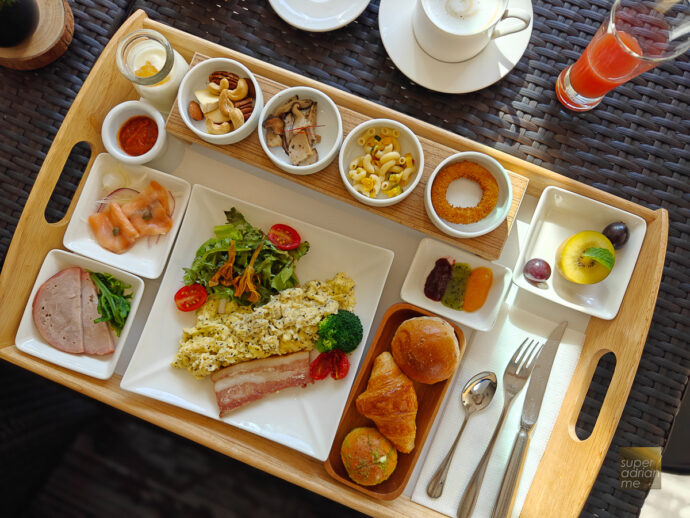 The Western Set is an alternative choice. It comes with accompaniments like salmon, ham, bacon, and a portion of freshly baked bread with a choice of jam. You have the option to select from a variety of egg preparations, such as eggs benedict with smoked salmon, a cheese omelette with ailanthus prickly ash, or scrambled eggs with truffle.
Enjoy the Rainbow Sorbet because it is hot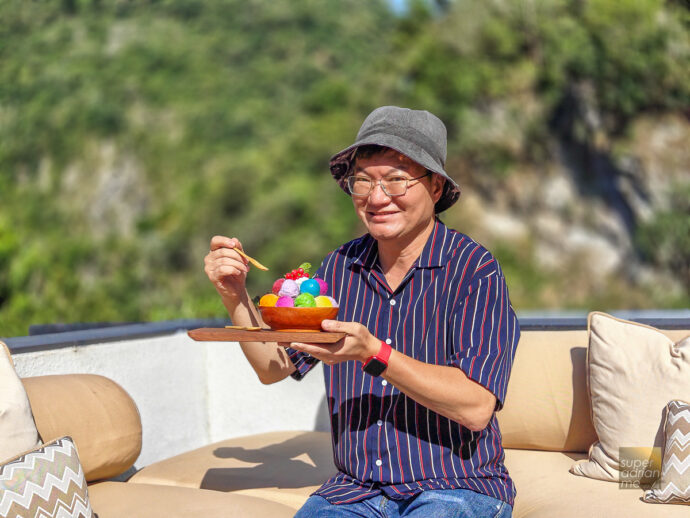 The Rainbow Sorbet offers a delightful combination of various fruit flavours, such as red dragon fruit, orange, mango kiwi, citrus sweet wine, black currant, and purple sweet potato. This mouthwatering symphony of fruity delights that promises to tantalise your taste buds and provide the ultimate refreshment on a scorching day is priced at NT$580+ per set at Silks Place Taroko.
Soak, Dip, Repeat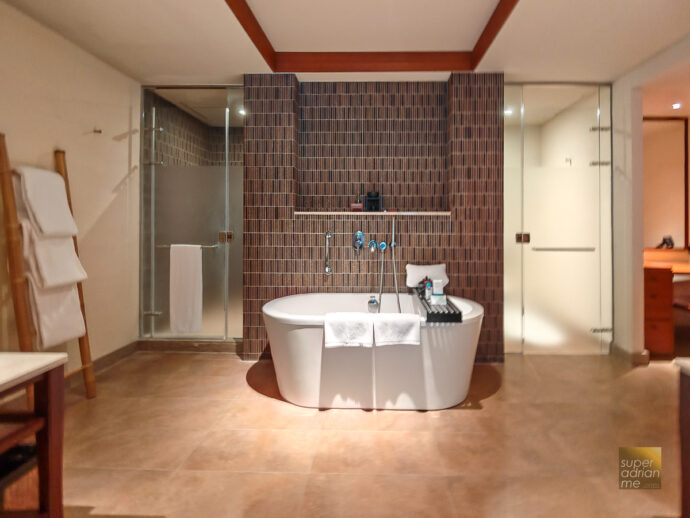 Experience the refreshing embrace of Silk Place Taroko's pools during the summer and sunnier days, providing a perfect way to beat the heat. The rooftop outdoor pool provides views of the gorge and expansive green surroundings, offering the ideal spot to sunbathe on deck chairs in the afternoon or leisurely immerse yourself in a good book while relishing the crisp, invigorating air.
As the evening descends, the pool's periphery is aglow with the warm flicker of open flames. The three separate Jacuzzis with varying temperatures are perfect for soothing any soreness from your hike through the gorge. And when winter arrives, you can enjoy a swim in the indoor heated swimming pool located on Basement 1.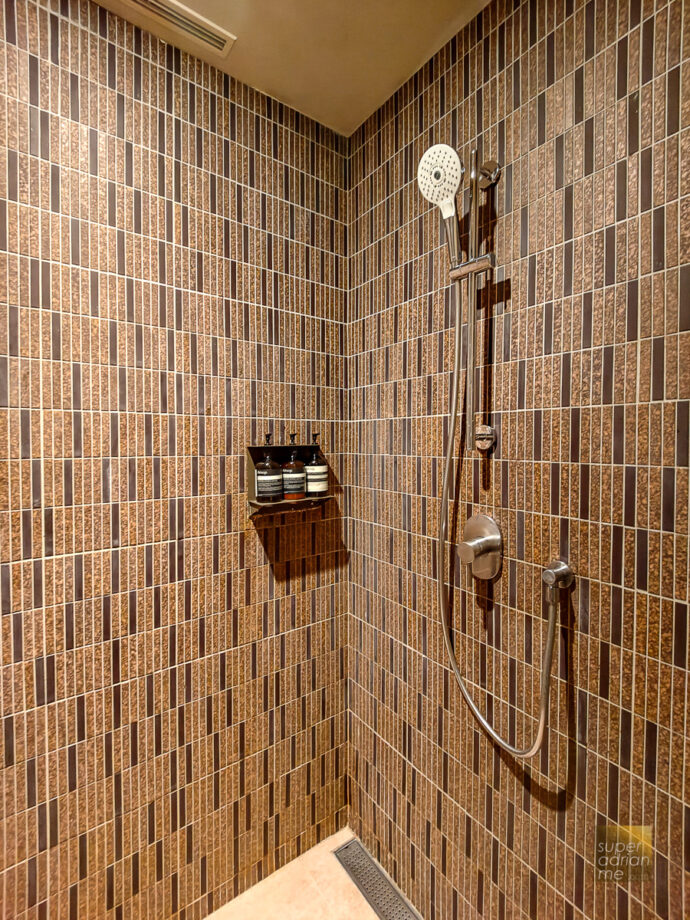 Alternatively, you have the option to indulge in a private salt bath within your suite and afterwards luxuriate in a shower featuring Aesop's exquisite scented body wash, shampoo, and conditioner.
Enjoy Song and Dance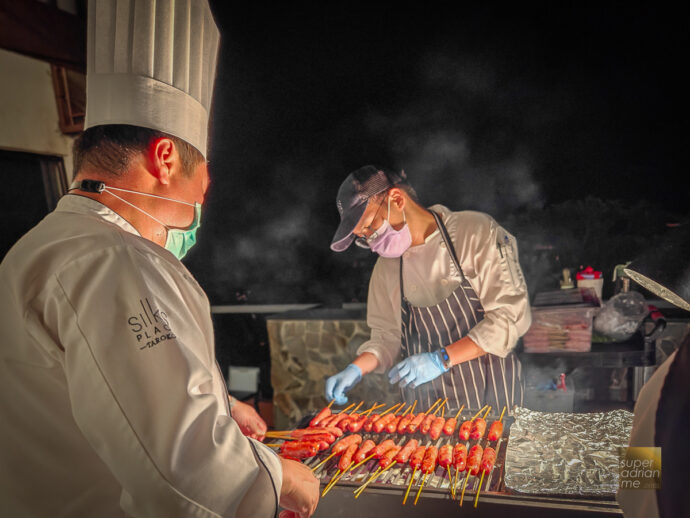 Experience the captivating outdoor Amis performance by The Orchestra Yes, known for their international appearances. Delight in the rich and commanding vocals of Wang Ming-Tai accompanied by a blend of guitar, drums, maracas, and the distinctive Amis contrapuntal Polyphony. Join fellow hotel guests for community dances and sing along by the poolside after dinner.
Additionally, savour BBQ sausages and popsicles available during the summer season from 8.30 pm to 9.30 pm for a delightful treat.
Shop and bring home food and sauces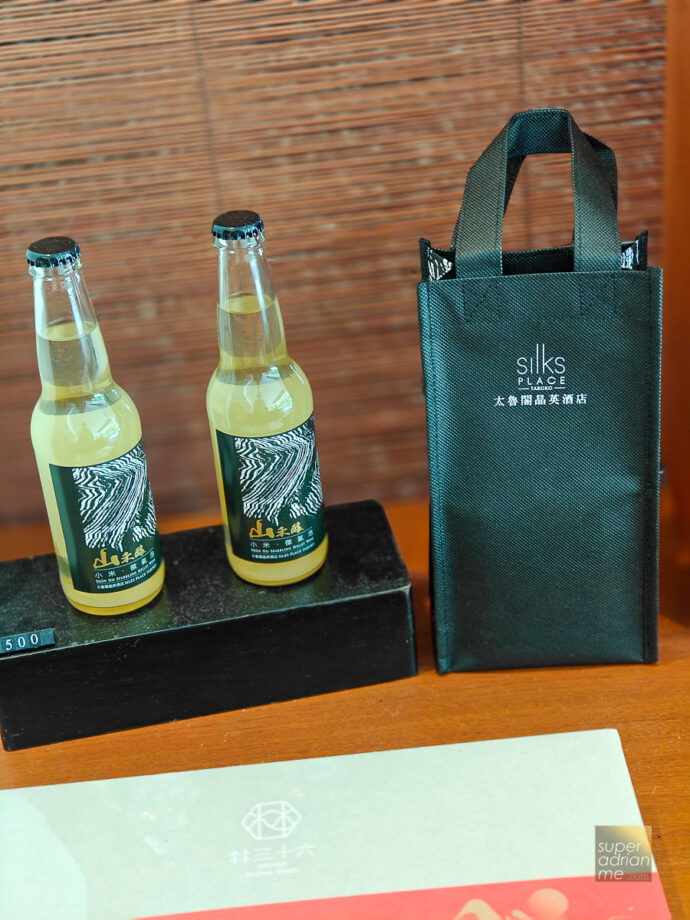 The second-floor shop at Silks Place Taroko provides a variety of items for visitors to take home, including souvenirs, food items, and exclusive hotel merchandise.
We decided to buy the Plum Flavour Fermented Bean Curd, which we had previously enjoyed during breakfast. Silks Place Taroko offers this product for guests to purchase. It was incredibly delicious, featuring a sweet taste and a firmer texture, distinct from the typical strong fermented aroma and flavours found in regular fermented bean curd. We quickly finished the bottle after returning home, and now I regret not buying more.
Location – Silks Place Taroko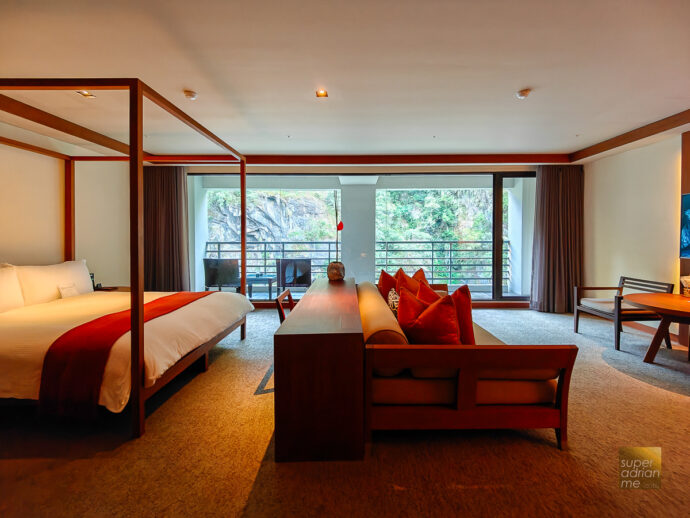 Silks Place Taroko
18 Tianxiang Road
Xiulin Township
Hualien County, Taiwan
Disclaimer: This stay was hosted by Silks Hotel Group, but the views expressed are our own. Check out our other stories featuring Regent Taipei, Wellspring by Silks Jiaoxi, Silks Place Tainan, Silks Club Kaohsiung and Silks Place Yilan.