The Regent Taipei first opened in 1990. Later it became the Grand Formosa Regent and reverted to the Regent Taipei. In March 2018, Taiwan's Formosa International Hotels Corporation (now Silks Hotel Group) went into a joint venture with IHG, selling 51% of its shares to IHG for US$39 million. It had acquired The Regent luxury hotel business and its development rights from Carlson in June 2010.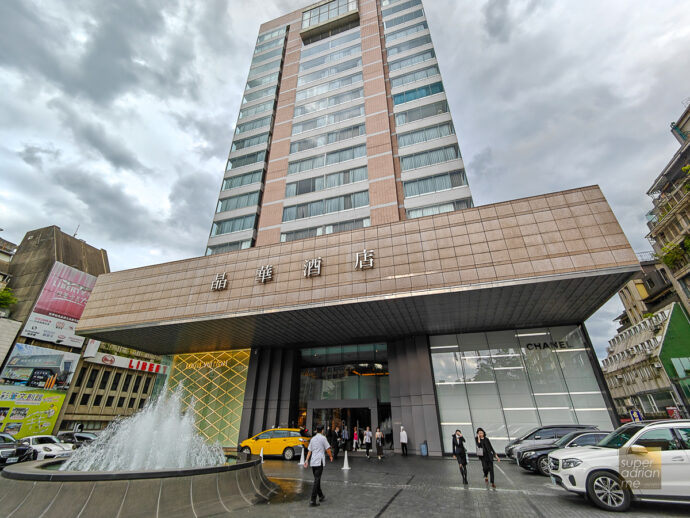 The 538-keys Regent Taipei offers a respite to the discerning guest who wants a home away from home while soaking in the neighbourhood's charm. It is one of the few five-star accommodations that still uses a physical metal key to access rooms, akin to how you enter your home with a physical key.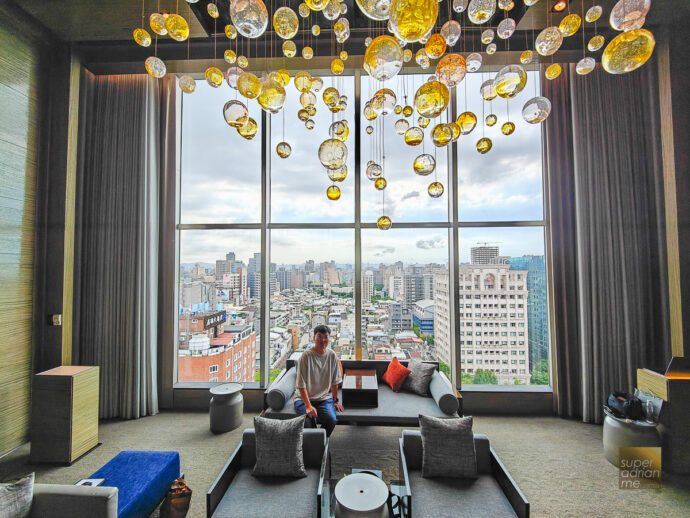 The lead in Superior guestrooms are 30 sqm, while the 45sqm Deluxe rooms are 12 sqm larger than the average Taipei international hotel room.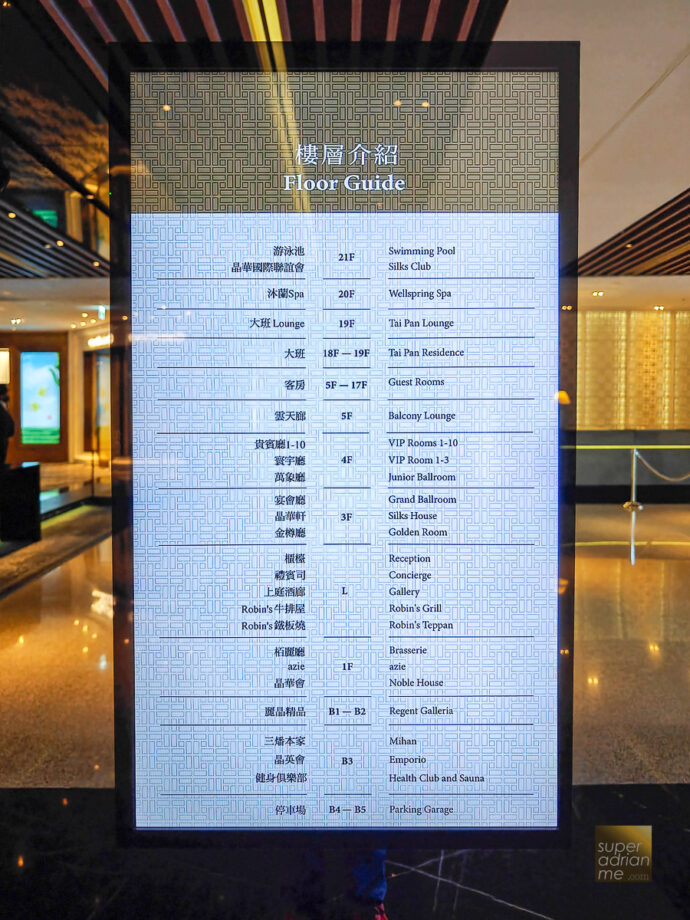 Other amenities here include a Wellspring Spa, Tai Pan Residence and Club, Regent Galleria, a health club and sauna and eight food and beverage establishments. Movie screenings are offered by the pool.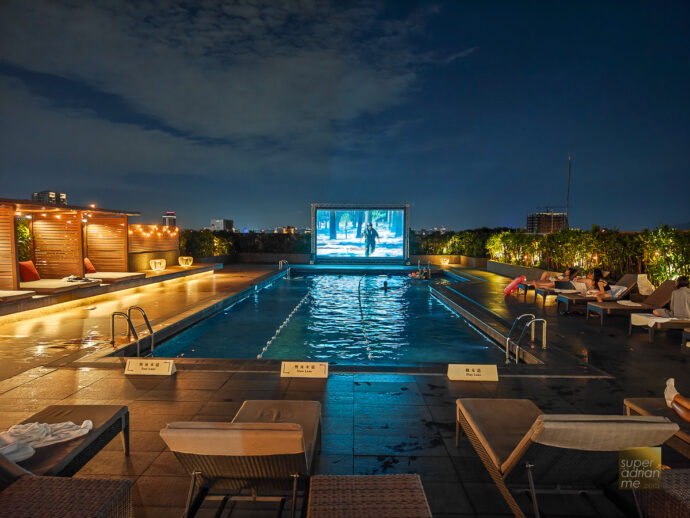 The hotel has welcomed celebrities including Michael Jackson, Lady Gaga, Mariah Carey, Celine Dion and Tom Cruise.
Luxury in the Tai Pan Residence and Club
Staying in the Tai Pan King Club Room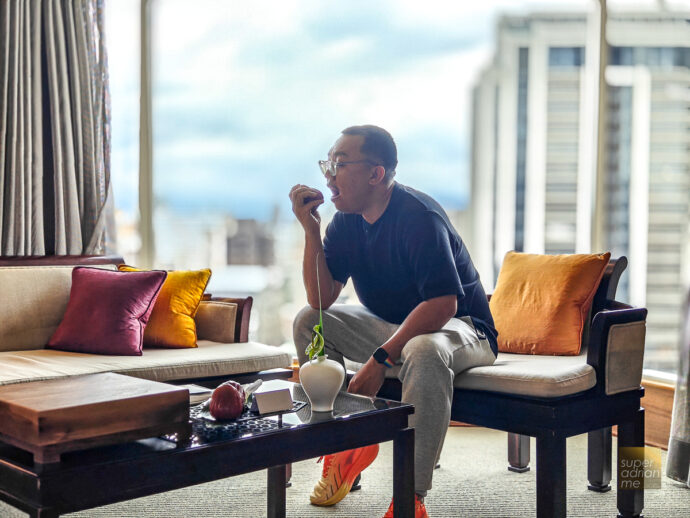 The Tai Pan Residence and Club at Regent Taipei stands as a unique concept – an exclusive hotel within a hotel, where personal butlers merge innovative modern design with traditional Chinese elements. This fusion of classical and contemporary architecture allows guests to enjoy services like packing/unpacking aid, seamless check-in, and a personalized morning wake-up with a refreshing beverage.
Situated on the 18th and 19th floors, the Tai Pan Residence and Club boasts 80 rooms and suites. Among these, the Tai Pan King Club Room, which we experienced, spans 45sqm and treats guests to urban vistas through its expansive floor-to-ceiling windows. You can even spot Taipei 101!.
The Wellspring Mattress, equipped with temperature-sensing and pressure-relieving features, conforms to each individual's body shape, ensuring a truly restful night's sleep – so cosy, you'll want to sleep in longer.
The mini-bar in your room provides a daily restock of both alcoholic and non-alcoholic drinks at no extra cost. You can indulge in coffee from a Nespresso machine, complete with a rich crema, while a variety of teas is also available for guests.
In your room, there's a functional workspace furnished with a Herman Miller Aeron chair and reliable Wi-Fi, enabling you to get some work done. Power outlets are discreetly tucked away. The window-side sofa presents a wonderful spot for unwinding – perfect for reading a book and savouring moments of personal relaxation.
Bathrooms, Bathtub, and Shower Amenities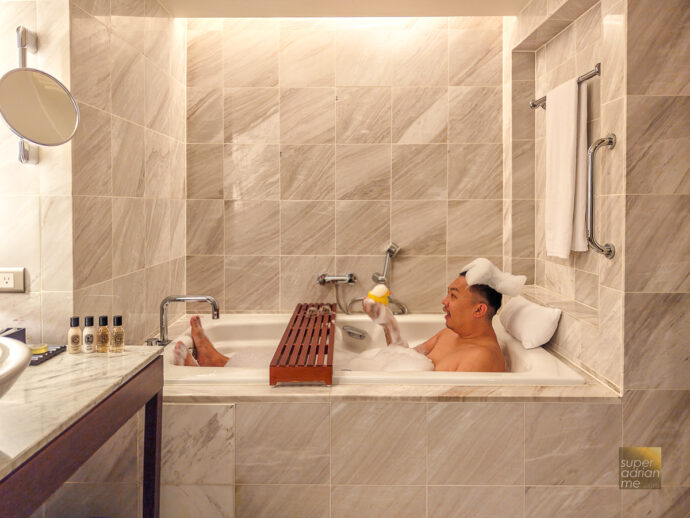 The marble bathroom features a bathtub with Diptyque bath amenities and a thoughtful bath pillow to enjoy a luxurious soak with the bath salts provided. A separate shower stall features in-house Wellspring Spa bath amenities and overhead and handheld showerheads. The enclosed water closet with a warmed seat bidet ensures you don't stink out the whole bathroom.
The Tai Pan Lounge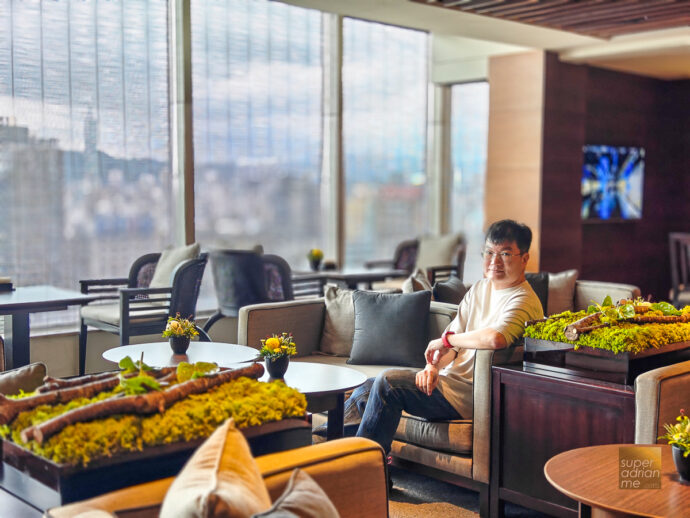 A 24-hour lounge exclusively for Tai Pan Residence and Club guests on level 19 features breathtaking views of the gardens, private computer rooms with wireless internet access, commercial secretarial services, all-day coffee, tea and snack services, buffet breakfast and evening cocktails.
Afternoon Tea at the Tai Pan Lounge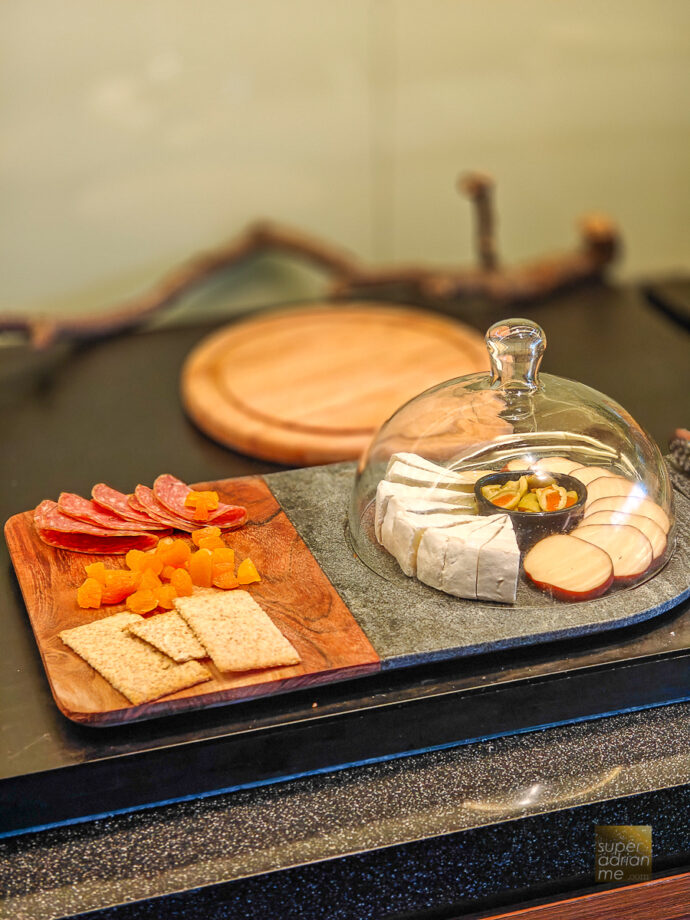 A selection of fresh fruits, canapes, a charcuterie and cheese board, Häagen-Dazs ice cream, cookies and nuts, and a selection of coffees & teas and cold beverages are available for afternoon tea.
For evening cocktails, the Regent sommelier has designed two Tai Pan exclusive drinks. Muscat Oriental Beauty and Premium Lychee Tonic are offered. Wines and beers are also offered amongst other beverages. You've got to try the Regent Exclusive Taihu Taiwan Oolong Craft Beer by Taihu Brewing or the Regent Taipei Oriental Beauty Champagne oolong.
Breakfast at the Tai Pan Lounge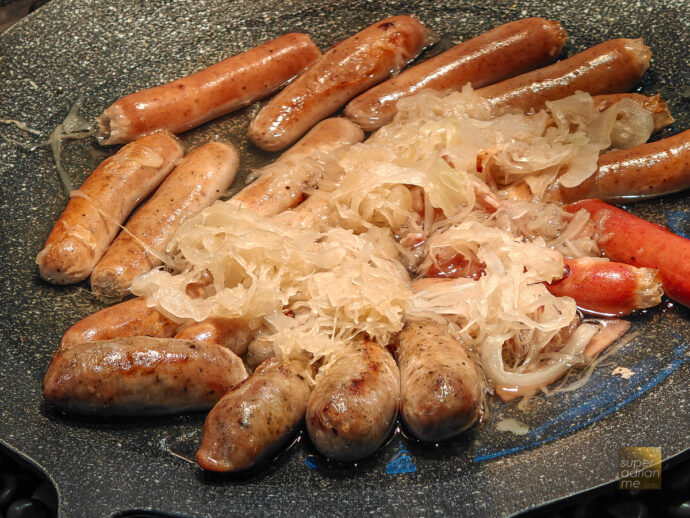 If you prefer a less crowded space for breakfast, the Tai Pan Lounge offers quite a thoughtful spread that is quite substantial including the dishes from the Curious collaboration featuring healthier choices. But if you wish to have a full-on buffet spread, you'll have to head down to Brasserie in Regent Galleria.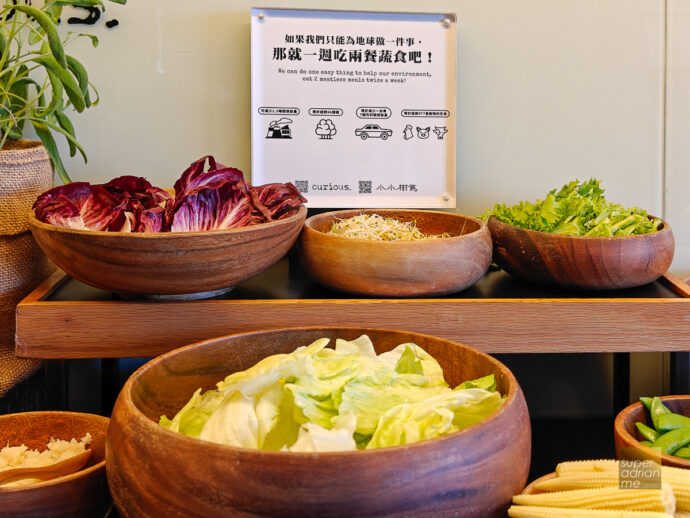 In a partnership established in March of this year, Regent Taipei and Little Tree Food devised a specially curated wholesome breakfast section at Brasserie. These dishes ingeniously amalgamate health, eco-friendliness, and delectability, all while striving to integrate vegetarianism seamlessly into people's daily routines.
Little Tree Food promotes sustainable cuisine and first appeared in the 2021 Taichung Michelin Guide. It has succeeded in reducing food waste emphasising the concept of real food, sourcing local ingredients ethically, and making healthy eating a part of every day life.
The collaboration offers meat-free and locally sourced ingredients dishes. Healthier selections include salads, quinoa, and other options.
Breakfast at Brasserie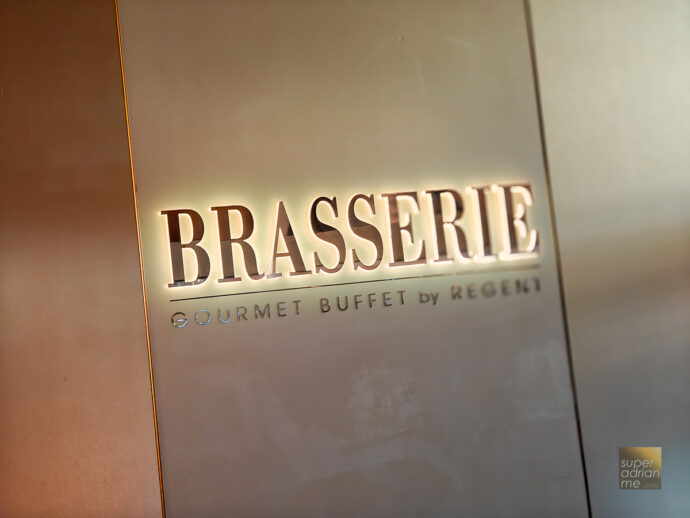 Brasserie is Regent Taipei's all-day dining restaurant. The breakfast buffet spread will blow you away. Step in and a big spread of pastries and breads welcomes you. The aroma of freshly baked breads will distract your attention. On your right you will see the Regent X Little Tree Food x Curious display of health foods.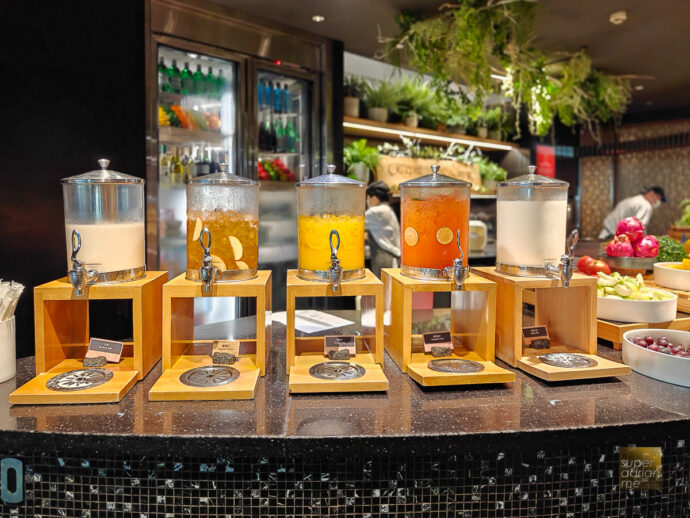 Little Tree Food and Curious collaboratively crafted a Glow Bowl that features sweet corn, cucumber, baby greens, pickled onion, sprouts, cherry radish, green soybean, avocado, cubed konjac, and beetroot juice-boiled tofu, visually resembling raw tuna. This is complemented by a Japanese-style sauce prepared with low-sodium soy sauce, wasabi, and sriracha, enhancing the dish's flavours.
For the Acai Bowl, the finest superfood – acai berries – is blended with frozen blueberries and raspberries, renowned for their anthocyanin and antioxidant content. These ingredients are blended with almond milk to shape a naturally sweet and textured breakfast bowl.
Opting for the Great Detox Juice over regular fruit juices provides a wholesome alternative. This concoction incorporates fresh basil, recognised for its antioxidants like vitamin E and cancer-fighting properties. Mixed with apple cider vinegar for pH balance and orange juice, it's sweetened with honey, crafting a tangy, fragrant drink with rich fruity notes.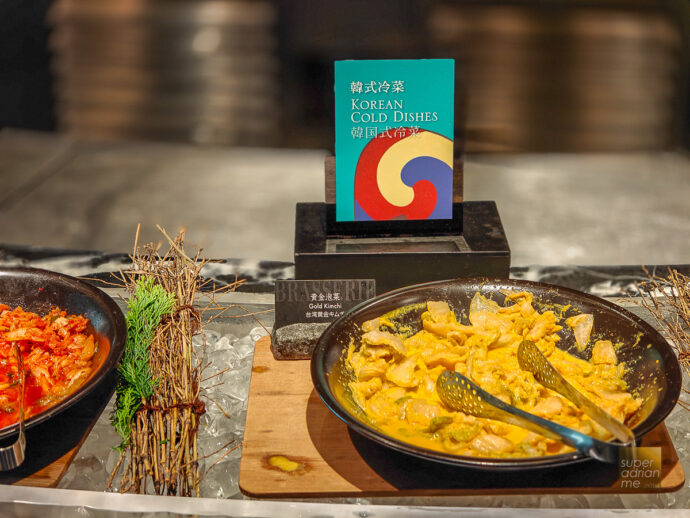 Furthermore, a diverse array of global choices and native Taiwanese delicacies are available. Delight in Japanese curry rice bowls and udons, savour kimchi from the Korean station, relish dim sums and porridge from the Taiwanese section and explore a Western corner offering hash browns, bacon, and beans. We insist that you indulge in the breakfast when you stay at the Regent Taipei. Breakfast is after all to the most important meal of the day.
Indulge in Cantonese Culinary Delights at Silks House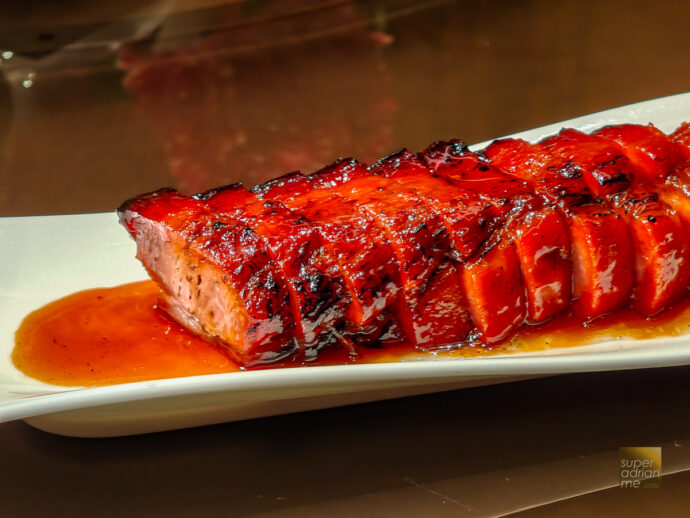 Situated on the third floor, Silks House presents an exquisite fusion of neo-Szechuan and Cantonese cuisine within an ambiance that harmoniously marries Chinese calligraphy's elegance with modern design. Ten private dining rooms for more intimate gatherings are available here. Reservations are reqr.
Highlights at this fine dining restaurant include Roasted Duck, Double Boiled Pork Lung Soup with Almond Juice, Steamed Minced Pork with Crab Roe and Water Chestnuts. An especially notable highlight is the second variation of the steamed fish, which includes a sauce enriched with eggs. This unique preparation was a novel and delectable experience, unlike anything tasted before.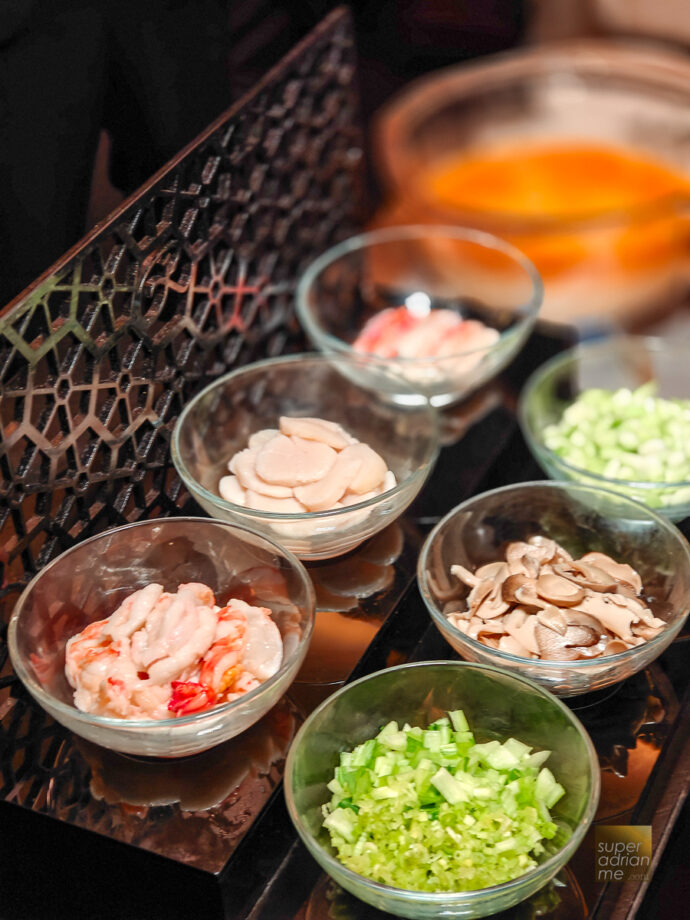 I highly recommend trying the Empress Lobster Stock with King Crab Meat. The combination of the rich flavours from the lobster and other ingredients results in a broth that has a delightful mouthfeel and texture. Your dining experience is bound to be unforgettable.
Kids Club – Fairytale Game Room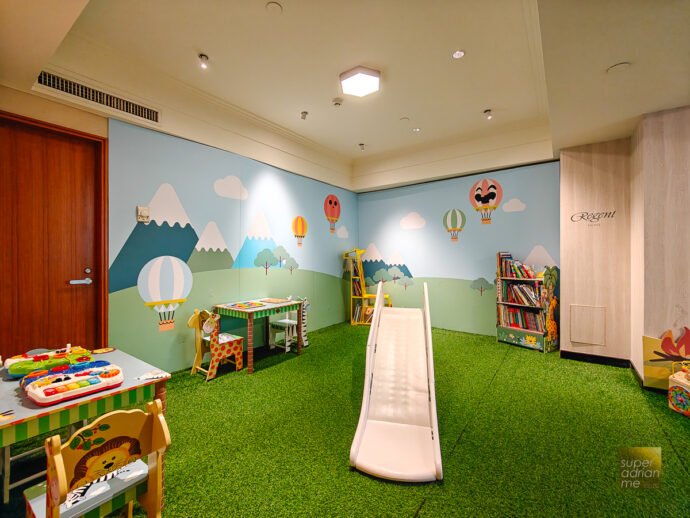 Situated on the fifth floor, there is a charming Fairytale Game Room designed for children's amusement. Inside, you'll find engaging board games, educational electronic toys from the British brand "Vtech," and renowned American wooden toys by "Teamson." The Fairytale Game Room is accessible exclusively on Fridays and Saturdays.
Balcony Lounge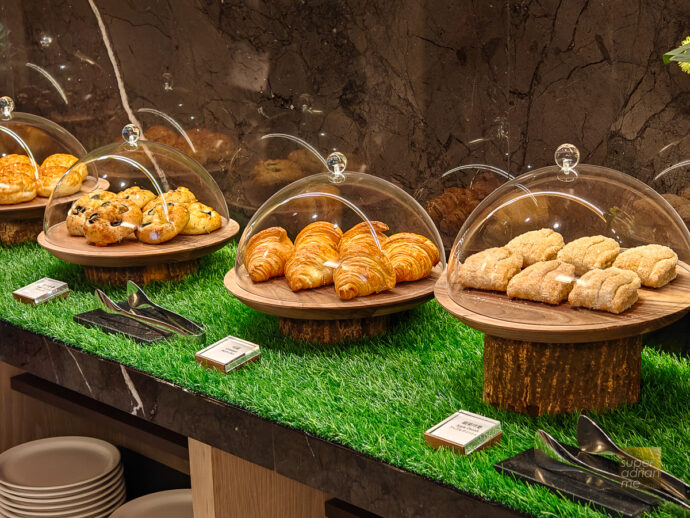 It's a rarity to find a hotel providing two different executive lounges, but the Regent Taipei defies convention by offering the more exclusive Tai Pan Lounge. Meanwhile, IHG Elite members can access the Balcony Lounge on the fifth level, opposite the Kids Club. Operating between 2 pm and 9 pm, this lounge treats guests to afternoon tea and evening cocktails.
The Neighbourhood – Chifeng Street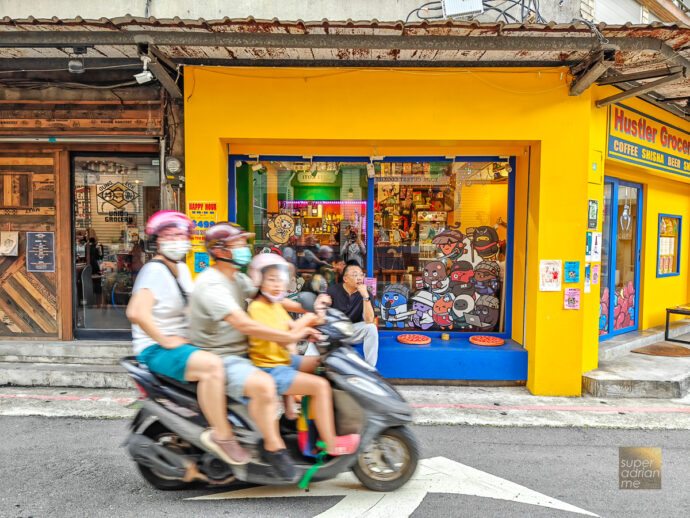 A brief stroll from Regent Taipei takes you to the Chifeng Street district. Abundant in historical significance, this area features Japanese-style dormitories and Taiwanese-style bungalows with the occasional two-story Western-style houses.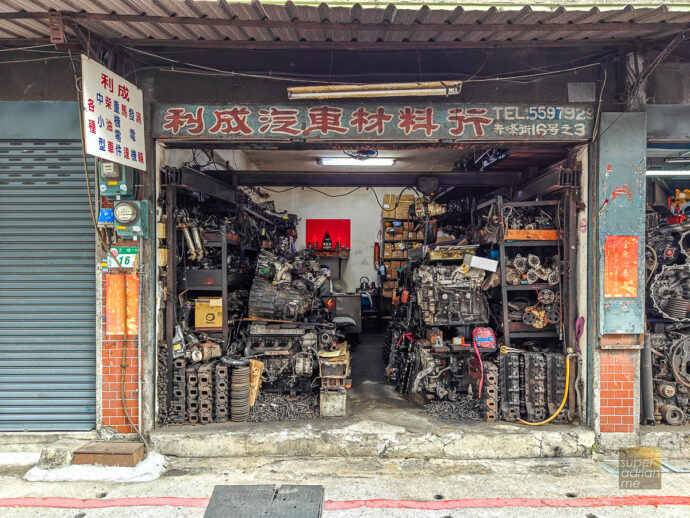 The streets were previously filled with automotive parts and hardware shops and also beauty salons. Now transformed into a retro neighborhood, it houses trendy cafes, nostalgic Taiwanese noodle shops, vintage apparel boutiques, and numerous spots perfect for Instagram-worthy photos. Unearth hidden gems in this area and relish delightful surprises.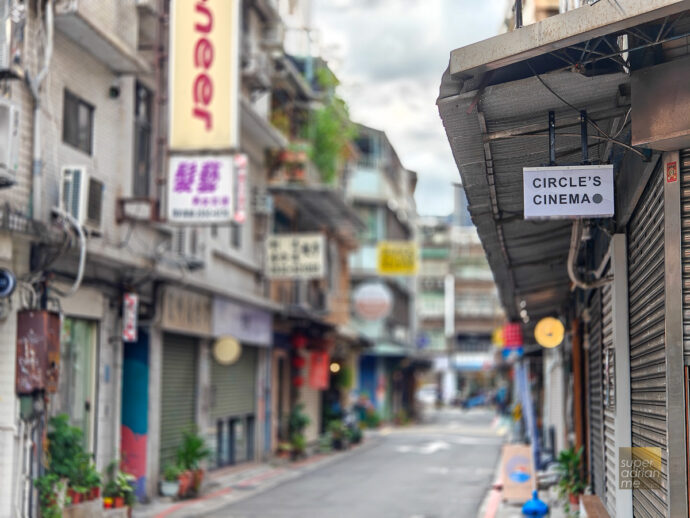 However, it's advisable to skip visiting on Mondays, as most of the stores in this locale remain closed that day.
Imbibe at Curious bar in Regent Galleria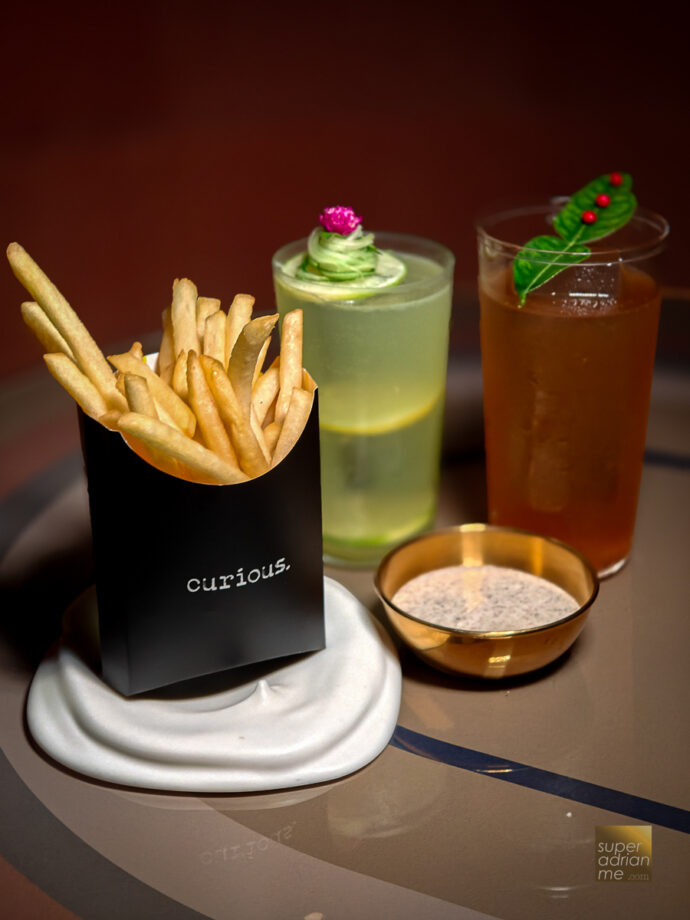 We stopped by Curious Taipei, situated in Regent Galleria, to enjoy a couple of drinks and some bar snacks. Not affiliated to the Curious bar in W Melbourne, this intimate speakeasy offers an ideal setting for pre- or post-dinner drinks. Tucked away within the bar is the upscale vegetarian restaurant Curious Table, which debuted in February of the previous year.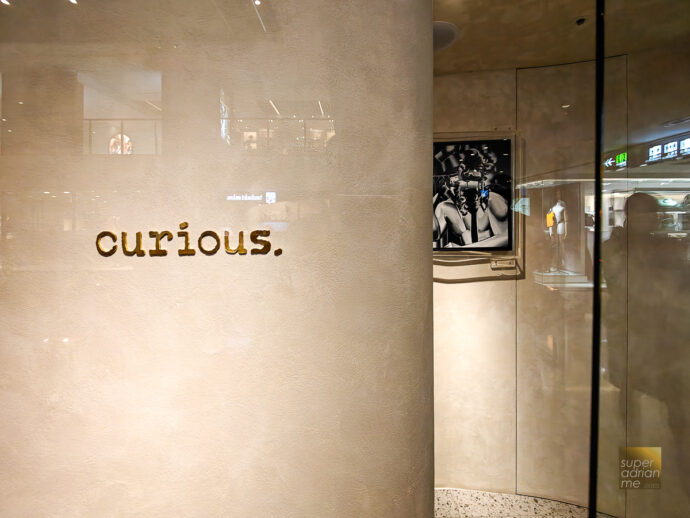 Curious is celebrating its first anniversary with Dream of the Red Chamber from 23 August to 30 September 2023. Its convenient location near Regent Taipei makes it an ideal choice for a final stop before retiring for the night.
Regent Galleria in basement 1 and 2 houses over 50 haute-couture boutiques, including Chanel, Cartier, Christina Dior and Hermes. In 2016, the world's first American Express Centurion House not located in an airport opened at the B2 of Regent Galleria, offering American Express black card holders a tasteful space to visit and relax.
Visit the National Palace Museum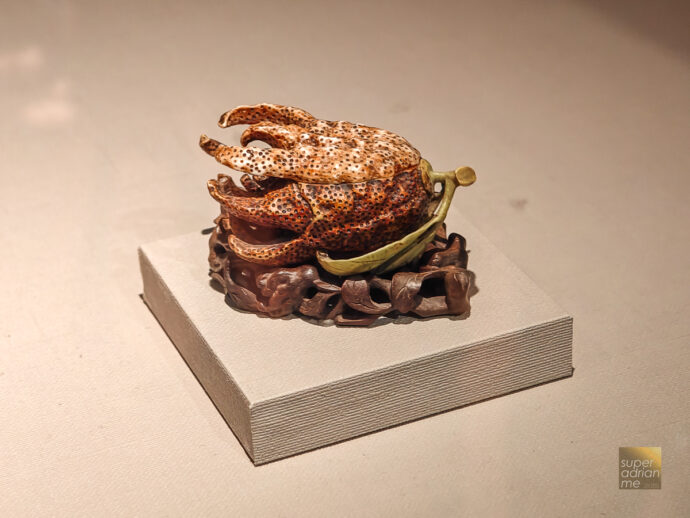 The National Palace Museum has nearly 700,000 pieces of ancient Chinese imperial artefacts and artworks on display. Touring the entire museum can take you hours. If you have not been to the museum, we recommend you head to the museum first before completing the full experience by dining at Silks Palace.
Dine at Silks Palace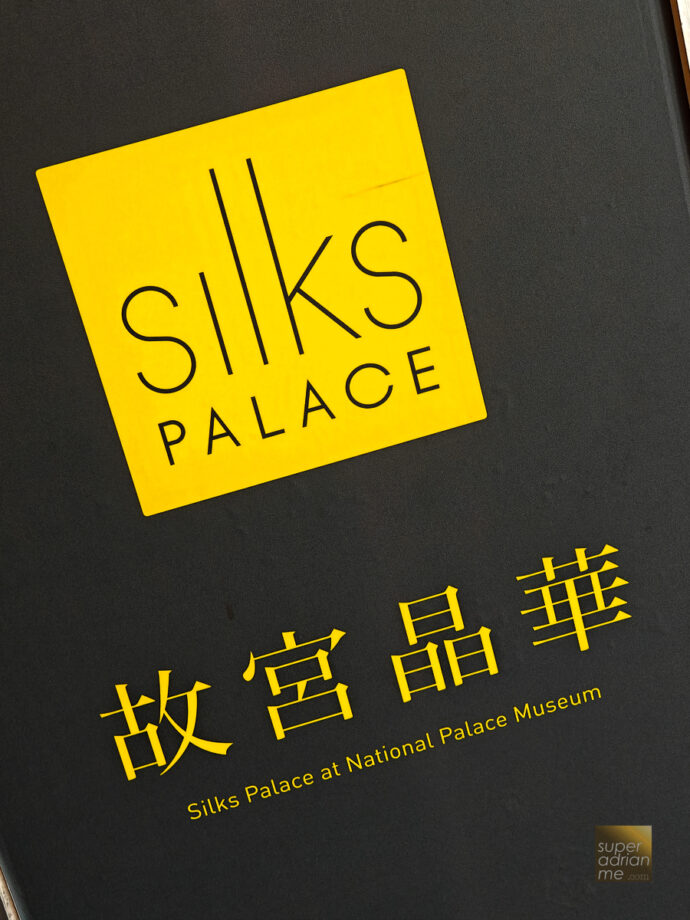 Silks Palace is located just opposite the National Palace Museum and is managed by Silks Hotel Group. The restaurant presents dishes that mirror the iconic selections of the National Palace Museum, aiming to deepen patrons' appreciation for the intertwined connection between Chinese artistry and culinary creations.
Occupying four levels, Silks Palace houses a ground-floor open-space restaurant, as well as upper-level staterooms and banquet facilities. Prior to the pandemic, Basement 2 served as a Taiwanese Food Court.
The menu for the National Palace Museum Imperial Treasures Feast comprises eight delectable offerings, including the Jadeite Cabbage with Insects, Buddha's Tureen in Ting Cauldron with String Decoration, Meat Shaped Stone, Yu'an Dynasty Yun Lin Goose, Chicken Wing Stuffed with Glutinous Rice, Classic Desserts in Chinese Curio Box, and Fruity Mao-kung Ting.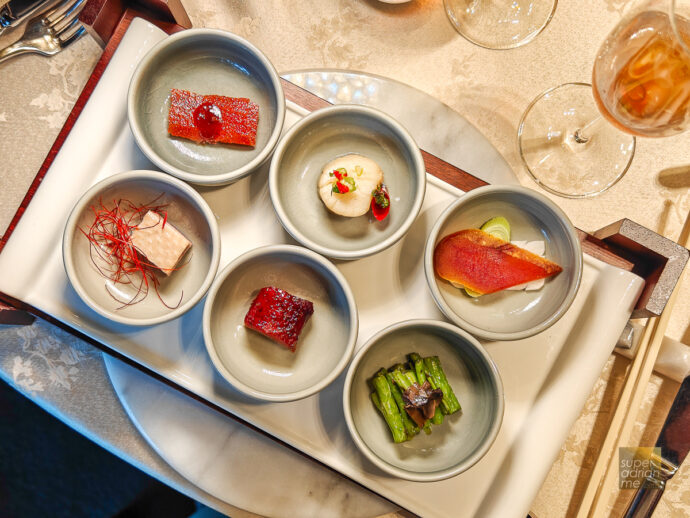 This experiential dining is heightened after your visit at the National Palace Museum and seeing the actual artifacts that have been mirrored into dishes. Make prior reservations.
Location – Regent Taipei
Regent Taipei
No. 3, Lane 39, Section 2, Zhongshan N Road, Zhongshan District
Taipei City, Taiwan 104
Disclaimer: This stay was hosted by Silks Hotel Group, but the views expressed are our own.
Check out our reviews of Silks Place Tainan and Wellspring by Silks Jiaoxi.