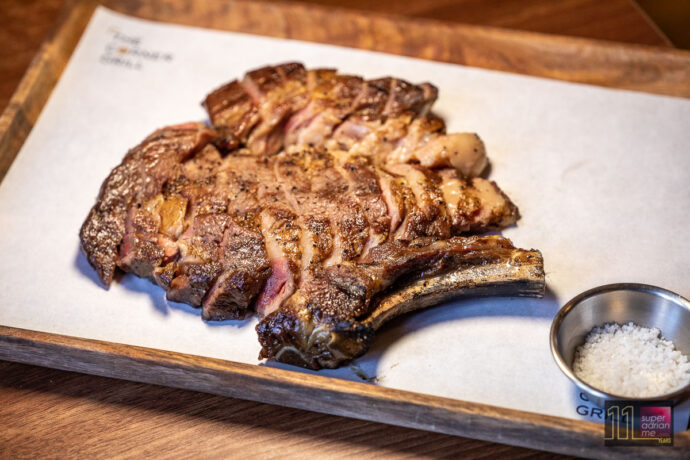 The Corner Grill, a contemporary steakhouse and bistro, has opened at Ann Siang Hill since last August. Veteran homegrown Chef Colin West took over over the signature blue corner unit from Beaujolais Wine Bar. He previously worked in Les Amis, The Market Grill, as well as Huber's Butchery gaining experience to successfully run a restaurant. Chef Colin is known for his signature CW burgers, steaks and seafood. The dinner menu here is comprehensive. And the ambience here exudes a homely feel. It's as if you are in Chef Colin's home.
Starters at The Corner Grill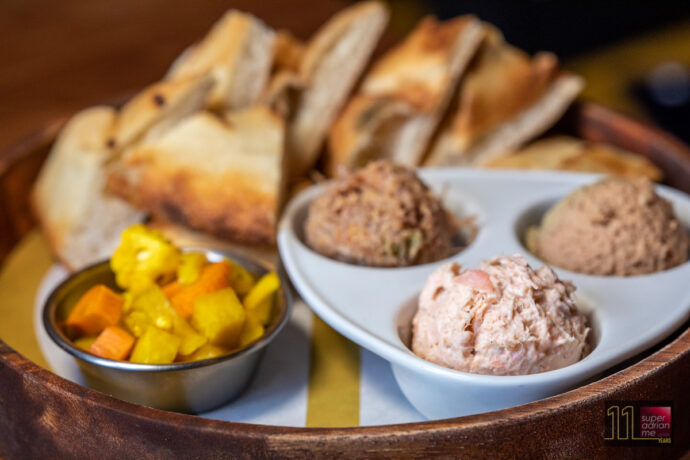 For starters, you can order from a rather diverse selection. Pick from a choice of duck, pork, salmon, beef or chicken liver pate with mushrooms for the Rillettes Trio (S$25). Best enjoyed with bread and pickles. You can also purchase jars of rillettes at S$17 each or special Rillettes take away bundles from S$68.
The crispy Crispy Pig Ears (S$16) with vinaigrette dip is very addictive. Go for the pan-seared Garlic Butter Frog Legs (S$28). They are absolutely divine. Oh yes! The Garlic Butter Frog Legs (S$28) is panseared and served with bread.
There are three salads to pick from. We had the Char-grilled Octopus Salad (S$24). A refreshing plate of radicchio, citrus vinaigrette, brazil nuts, crispy shallot and garlic.
The Corner Grill Mains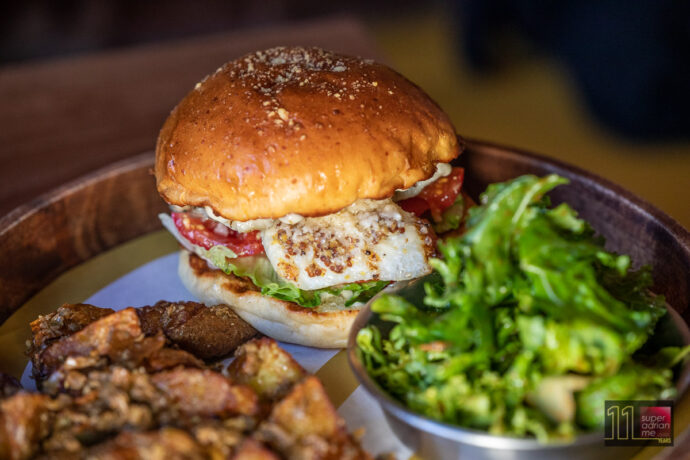 The US Prime Ribeye 120+ Days (S$128) is for the true beef connoisseur. Up to three people can share the 700g serving. And the steaks are grilled in a charcoal oven. Choose from the Gorgonzola Hollandaise, Chimichurri or Green Peppercorn sauce to go with your steak. The 400g charcoal-grilled US Bone-In Pork Chop (S$45) is served with burnt onion jus & mashed potatoes. You may not be used to tender pink on the inside. But it is absolutely flavoursome medium-rare. Be adventurous and give it a try someday.
Dining alone? Have the Claypot Mussels Bisque with Fries (S$36). Soak up the bisque with bread or fries and enjoy this comforting dish with a glass of wine.
The menu offers seven chargrilled burgers. Chef Colin uses high-quality beef or pork and hand forms the patties by himself. There is one fish burger in the selection. Chef uses Pommery-marinated codfish for his Grilled Fish Burger (S$29). Layered with baby roma tomatoes, romaine lettuce, lemony herbed mayo in a parmesan bun.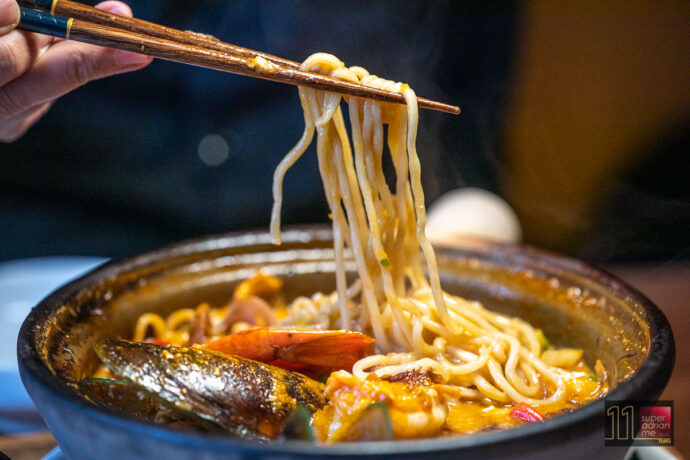 One dish that I was not expecting to find here was the Claypot Seafood Bisque Sheng Mian (S$30). And it turned out to be my favourite comfort dish that warms the heart. Chef Colin adds a housemade seafood bisque, Korean soondubu, mussels, clams, poached egg and seasonal seafood and transforms this local zichar favourite into a bougie one. In fact, this was the item in the menu that called out to me.
Dessert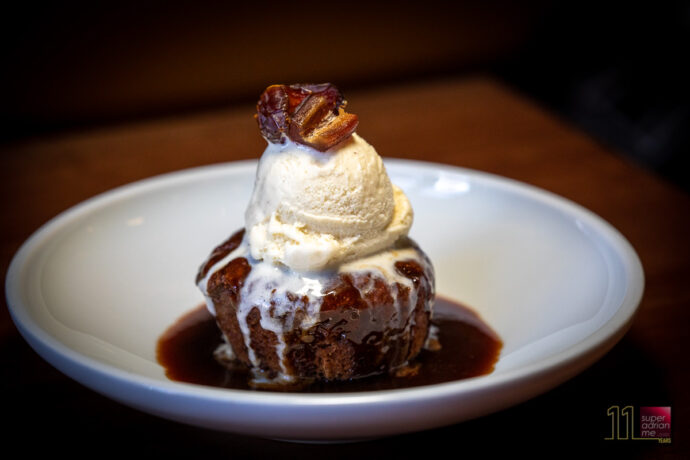 Check out the dessert of the day. By the way, enjoy some wines, beers, bubblies and other beverages. Visit The Corner Grill at 1 Ann Siang Hill, Singapore 069784. Avoid Sundays & Mondays. They are closed. Lunch is available from 11.30 am to 2.30 pm. There are two seatings for dinner. 6pm to 8pm and 8pm to 10pm.