Dine in the comfort and enjoy The Orientalist House's latest omakase dinner experience. Michel Lu started The Orientalist house as a brand house for Orientalist Spirits, a pan Asian spirits company with a range of premium vodka, gin and whiskies. The private dining experience started in October 2020 and has seen a couple of different dining experiences over the months giving diners reason to return to try different menus.
The latest dinner experience is by the charming and eloquent chef/host Ms. Reiko Yoshikawa. She is a veteran culinary consultant, certified sake sommelier, food guide and cooking school director from Tokyo, Japan. She recently flew into Singapore for this.
The freshest seasonal ingredients are flown in twice a week direct from Japan's best vendors as well as Reiko's personal contacts at Tokyo's Tsukiji and Toyosu Markets. The menu changes regularly depending on the what is available from the markets.
The space is very limited. There is only one seating per day for up to eight guests and it is available for dinners only. And The Orientalist House is closed on Sundays and Mondays. Each three hour session starts at 7pm and costs S$1,104 for 8 guests. That is S$138 nett per guest. Round up seven other friends to dine together.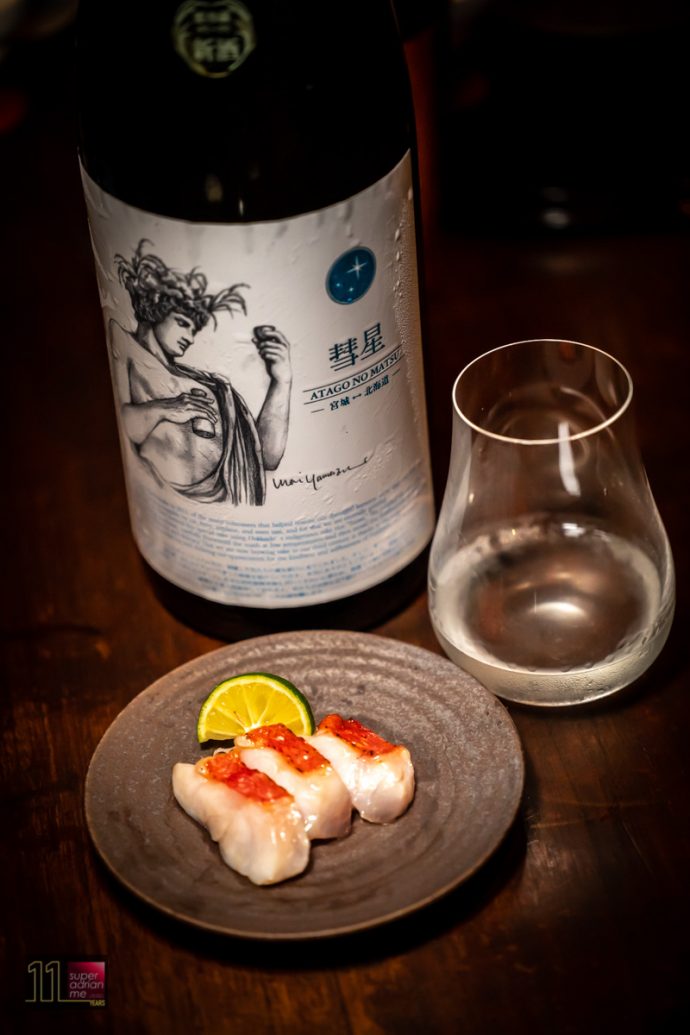 Add S$60 per guest for a special menu. Reiko gets on a call Monday morning with the market to confirm the best and interesting premium ingredients that are available at the market and orders them for delivery into Singapore the next day just in time for your dinner.
Drinks are charged separately so you can have cocktails and drinks before, during or after dinner. Whatever suits your mood.
Visit The Orientalist House to book.