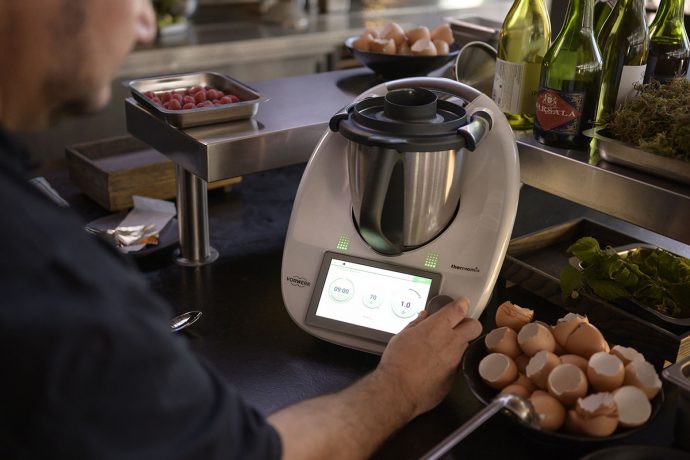 Making your own food gives you peace of mind. You know exactly what you actually put into your body. But now everyone feels that time is money, or you are simply too lazy to make your own. These are just excuses. If you have the time to queue up for a cup of coffee, then you have time to make a healthier choice.
Today, there are home devices that will make it easier to complete such everyday tasks. Be inspired and start making healthy meals at home.

Thermomix TM6 Blender Cooker… ALL-IN-ONE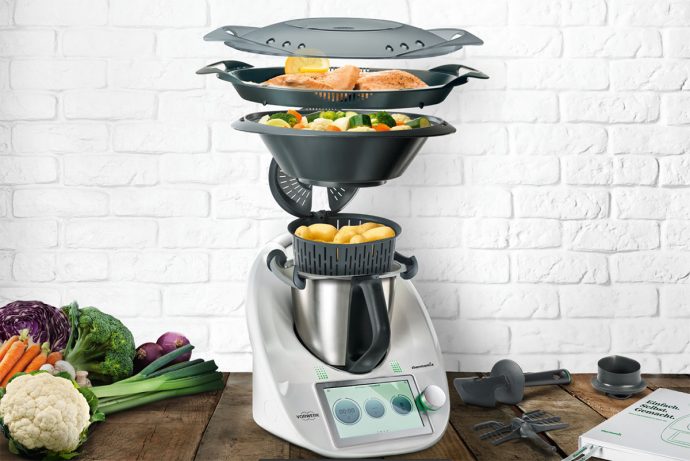 The latest addition to the Thermomix family, the TM6, is even more intelligent than its predecessors. We saw it at a lunch event by Thermomix.
Known for their hassle-free cooking features, it is the ultimate all-in-one home appliance that serves as a weighing scale, steamer, blender, mixer, mincer, sous vide cooker and many more.
With a smart display built into this multifunctional 20-in-1 Thermomix TM6, you can gain access to the award-winning Cookidoo recipe platform with over 50,000 recipes for your TM6. Making it effortless for you to try new tastes by cooking dishes from all over the world right in your home kitchen, with step-by-step detailed instructions directly on the TM6.
The Thermomix TM6 costs S$2,520 and is available directly from Thermomix Singapore (www.thermomix.com.sg). It is not cheap, but it will be a good investment if it can encourage you to cook more at home with its "one device does it all" feature.

Philips Vacuum Blender Keeping Those Nutrients Intact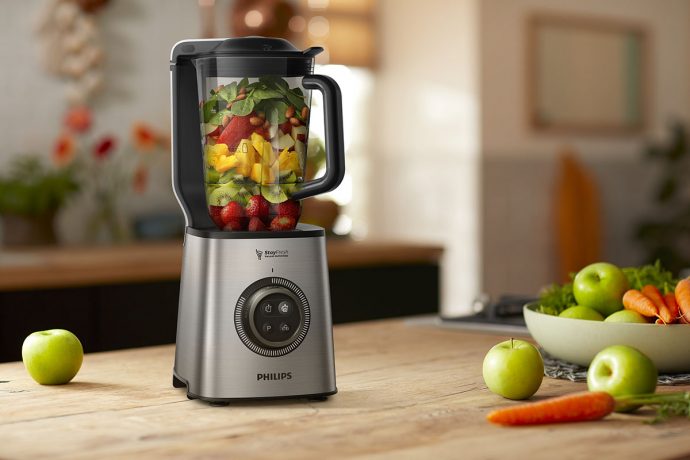 Love your fresh fruit juices or smoothies, but hate that you can't slowly savour it, as the taste changes and nutritional value decreases as the time goes by. Now you can keep those juices longer and seal in more nutritional goodness when you blend your juice or smoothies with Philips Vacuum Blender.
The Philips' StayFresh Vacuum Technology helps smoothies to not only look brighter and taste better but also retain their "just made" freshness for a longer period than regular blenders. It also preserves three times the amount of vitamin C and 60% more antioxidant capacity even after eight hours as compared to normal blending so that your bodies can still absorb every nutritional benefit from your smoothies throughout the day, as it stays as fresh as when you made them.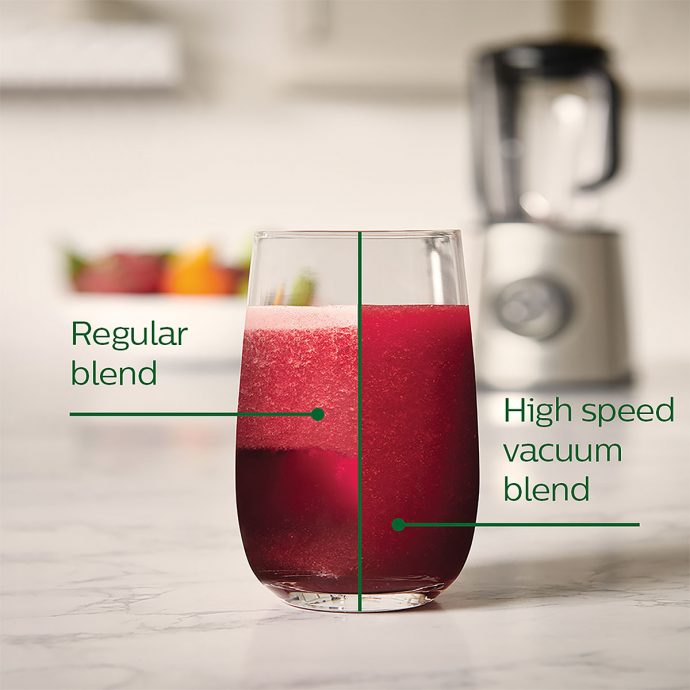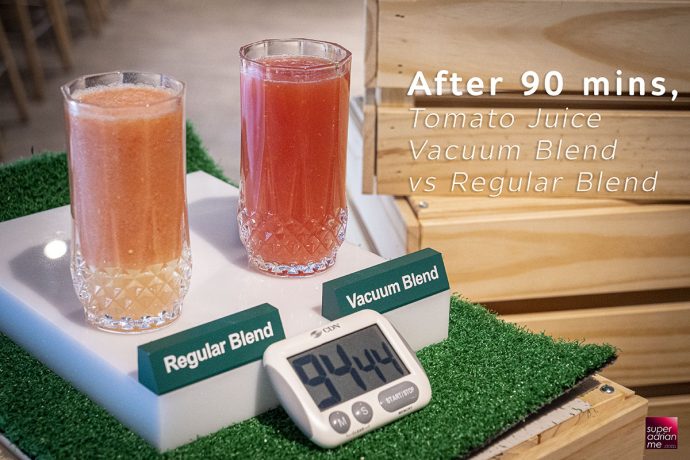 Philips' StayFresh Vacuum Technology is equipped with Philips' patented joint lid solution and vacuum process filter. It combines a powerful pump with an air-sealed system to keep air out during the vacuuming process to visibly reduce the amount of bubbles, foam and separation that occurs.
The Philips High-Speed Vacuum Blender (HR3752/01) retails for S$599 and is now available at the Philips e-shop and Philips authorised retailers.