Somersby Watermelon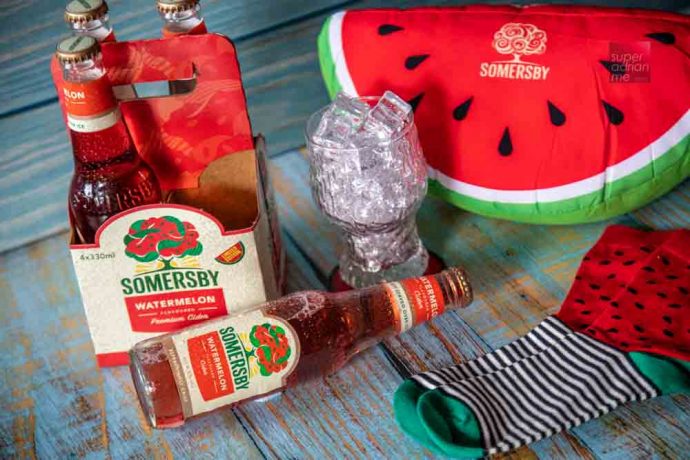 Somersby launched a new Watermelon Cider in mid-June exclusively at 7-Eleven stores at S$16.90 for a four-bottle pack. Today it is also available at FairPrice, Sheng Siong, Cold Storage, Marketplace, Giant, Cheers and selected petrol marts at SPC and Caltex.
From 1 July to 31 August 2020, customers will receive a FREE limited-edition 30-inch umbrella with a minimum S$30 purchase of Somersby products, including the new Watermelon Cider, at participating FairPrice, Sheng Siong, Cold Storage, Marketplace and Giant.
Lab Inc Cocktails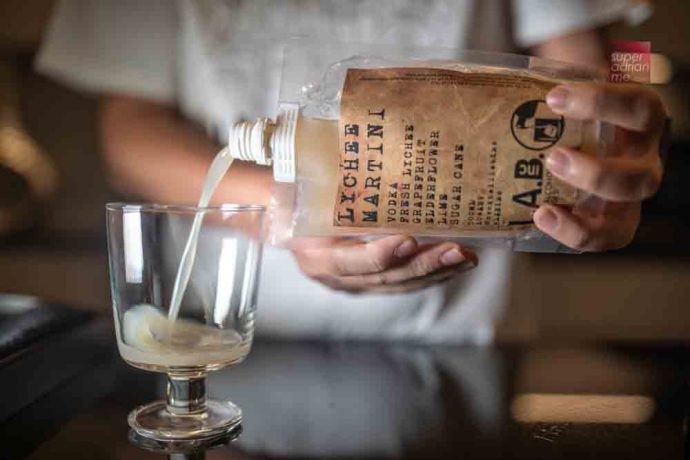 In need of a refreshing slushee and a cocktail at the same time, given the hot weather these days? L.A.B.inc. launched in May no-hassle, blender-style cocktail pouches with hand-crafted martinis. Available in three very delicious concoctions – Lychee Martini, Passion Teani and Lemongrass Cooler.
These cocktails are very easy to drink. Put the pouches in the freezer and you can enjoy ice slushees later. Each Ready-to-Drink cocktail pouch is 500ml and comes with a 200ml Double Dutch Soda water so you can dilute your drink should it still be too strong for you. Each set costs S$38 and are sold at gainbrands.com
Carlsberg Launches Alcohol Free Beer Range with two Variants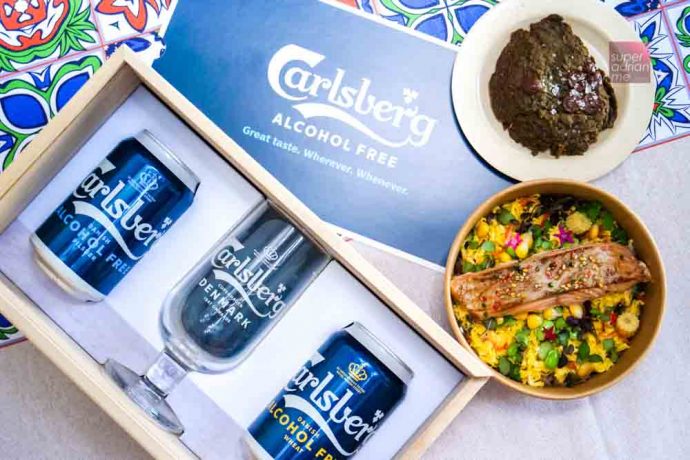 Carlsberg has launched a new Alcohol Free Beer range in two variants to cater to audiences with different taste preferences. The Pilsner and Wheat contain not more than 0.5% alcohol by volume and is excellent for all types of occasions.
The Pilsner has a crisp hoppy bite with an aroma dominated by pine, straws, hazelnut and sorrel, similar to the characteristics notes of a Carlsberg Danish Pilsner.
The Wheat variant has a sweet, citrusy taste that is light. It has aromas of citrus and clove, and is low in bitterness. This makes a great alternative to a carbonated soft drink.
Carlsberg Alcohol-Free Pilsner and Carlsberg Alcohol-Free Wheat are available in individual 330ml cans and in 4-can packs at convenience stores, major supermarkets and hypermarkets, and online via e-commerce platforms.
Carlsberg Liverpool Edition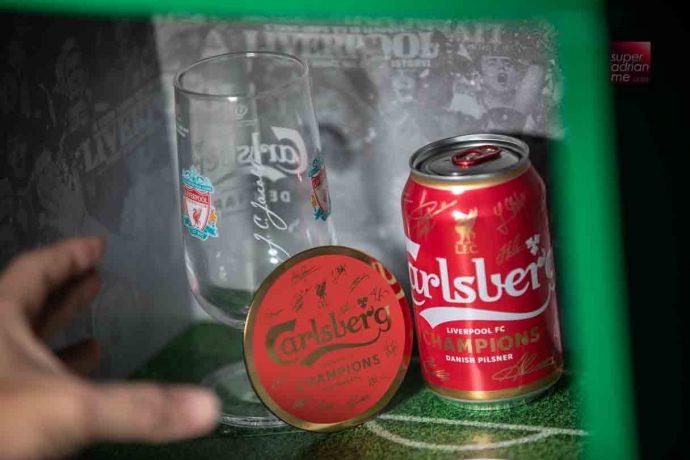 Liverpool FC fans will be excited by Carlbserg's limited edition 'Champions Can' launch since 19 July 2020. Available in only 25 countries around the world, including Singapore, the limited-edition packaging is in Liverpool FC's iconic red and features the club's crest and player signatures with the words 'Liverpool FC Champions' to commemorate their historic Premier League title win.
In 2019, Carlsberg worked with its brewmasters and scientists at the Carlsberg Research Laboratory in Copenhagen to brew an all red beer especially for Liverpool FC fans. The all red label, bottle and brew celebrates legendary manager Bill Shankly's famous decision to turn the club's kit all red.
The Champions Can is available in celebratory packs at FairPrice Online, RedMart and selected FairPrice stores at S$50.50 for a pack of 24 cans. A limited edition 'Champions Bottle' is also available at selected coffee shops and hawker centres in Singapore.
Stand a chance to win limited edition Carlsberg x Liverpool FC 'Champions Kit' via social media giveaways. The kit consists of the iconic red 'Champions Can', 'Champions Coaster' as well as Carlsberg x Liverpool FC stemmed glass
Tiger Orchid Brew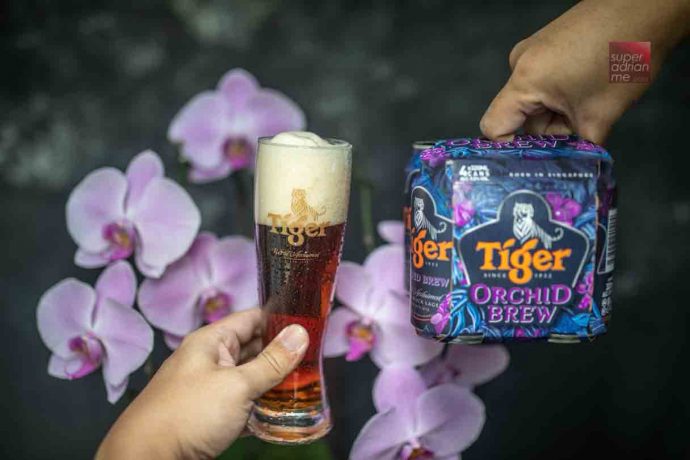 Tiger Beer celebrates Singapore's 55th National Day with a Tiger Orchid Brew with an ABV of 5.5%. Tiger Orchid Brew celebrates the resilience of Singaporeans who never stop blooming, just like Singapore's national flower, the Vanda Miss Joaquim.
The full-flavoured lager has light floral notes, enhanced by the infusion of orchids, and a light touch of citrus. Tiger has also enlisted homegrown artist and illustrator, Tiffany Lovage to design the cans and 4-pack carrier.
Tiger Orchid Brew is available in a 4 can pack at a recommended retail price of S$11.70 at major supermarkets, convenience stores and online channels island-wide until 31 August 2020 while stocks last.
SoulSister Gin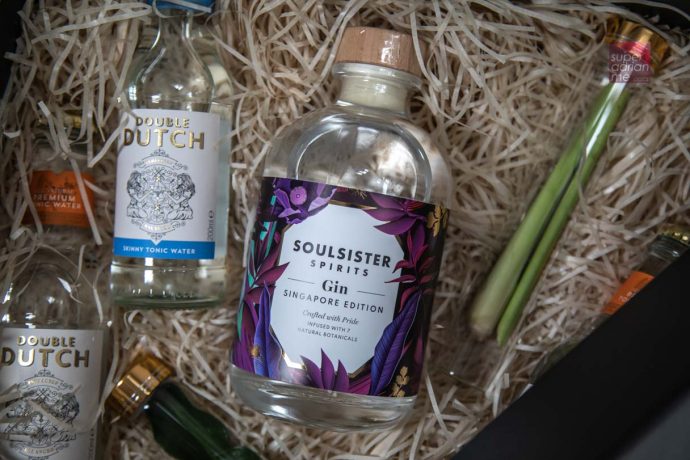 Gain Brands International Pte Ltd introduces SoulSister Spirits, its first creation under its own proprietary brand in a collaborative partnership with a group of entrepreneurial ladies. SOULSISTER SPIRITS GIN – SINGAPORE EDITION is the first expression from SoulSister Spirits, created with a feminine touch and inspired by the spices and botanicals in multicultural Singapore.
London Dry Gin is distilled in Singapore with local distiller Simon Zhao with a Southeast Asia twist. Southeast Asian spices are used to give crispy notes of lemongrass, citrus and kaffir lime on the nose. When you taste the gin, you get slightly spicy floral notes of galangal and it finishes with a beautiful hint of tamarind and cinnamon.
SoulSister Spirits Gin – Singapore Edition retails for S$69 and is best enjoyed on the rocks or with Double Dutch Skinny Tonic Water. 10% of sales of SoulSister Spirits Gin – Singapore Edition hampers will be donated to local charity Daughters Of Tomorrow, which aims to support more than 25,000 women from low-income families in Singapore who are struggling to find and sustain a living.