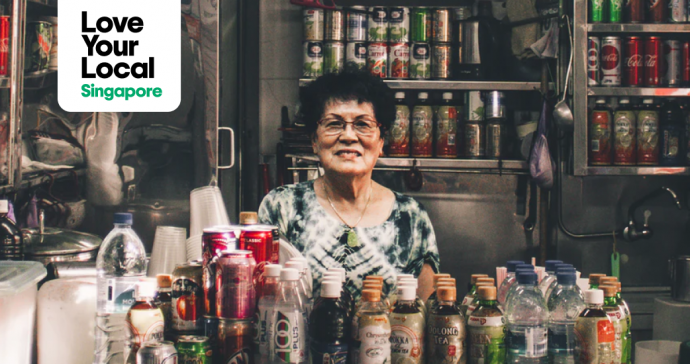 #LoveYourLocalSG is Tripadvisor's new advocacy campaign in Singapore. It aims to support and promote local businesses affected by COVID-19 and is part of a global Tripadvisor advocacy campaign which is expected to last through the year.
A #LoveYourLocalSG microsite features takeaway and delivery promotions from partners like Burpple, Chope, Shopback GO and Shopee enables local restaurants to reach a wider audience.
Deals will be refreshed weekly and include curated content on trending topics. Business owners interested to feature a promotion on this site can send an email to [email protected]. Some other features include
| | |
| --- | --- |
| Takeout & Delivery tool | A new takeout & delivery tool that lets owners easily mark their restaurants as such, and consumers can identify businesses that offer these services. Once activated, a notification that the restaurant is open for takeout or delivery only will be added to the Tripadvisor listing within 24 hours. |
| Gift Card | A new gift card functionality that enables owners who offer gift cards to include this option on their Tripadvisor listing. The feature can be activated for free and restaurants will receive all proceeds from any purchases made. A gift card filter is also available on search to help consumers easily narrow down restaurants offering gift cards. |
| Eat for Good | Supporter of Eat for Good, a collaborative initiative by NVPC's Company of Good. The first edition " Eat for Good X Feed the City " will bring together participating food & beverage (F&B) businesses to offer pay-it-forward meals that can be purchased to benefit vulnerable groups in the community. Consumers can support the local businesses and at the same time, help the needy by buying a meal. |
| "Lend a Hand. If You Can" | Supporter of Shopee's " Lend a Hand, If You Can " campaign. This campaign aims to help vulnerable groups impacted by COVID-19 and during this period, users can purchase essential items such as food and exercise equipment from selected sellers for beneficiaries under Food from the Heart and Filos Community Services. |

Tripadvisor champions more than 8 million businesses globally. 5 million of these are restaurants. In Singapore, close to 20,000 businesses are listed on Tripadvisor.
" With nearly 20,000 businesses in Singapore listed on Tripadvisor, we know that we need to be here for the industry. Most of them are having a tough time during this crisis and Tripadvisor is committed to doing everything we can by rallying our community and partners. Today's announcement is just the first in a series of initiatives we are launching to support the industry. While our announcement today is focused primarily on restaurants, we have programmes underway to support our hotel and experiences partners."

Jane Lim, Vice President, Business Operations and Strategy for Asia Pacific, Tripadvisor.
Follow posts, stories and updates via Tripadvisor Singapore's Facebook and Instagram page or the campaign's official hashtag, #LoveYourLocalSG. You can also support this initiative by sharing your posts, stories and updates on social media, tagging @TripAdvisorSG and hashtagging #LoveYourLocalSG.
Do also check out our roundup of places where you can get food deliveries and takeaways and follow our Tripadvisor Profile for travel updates.