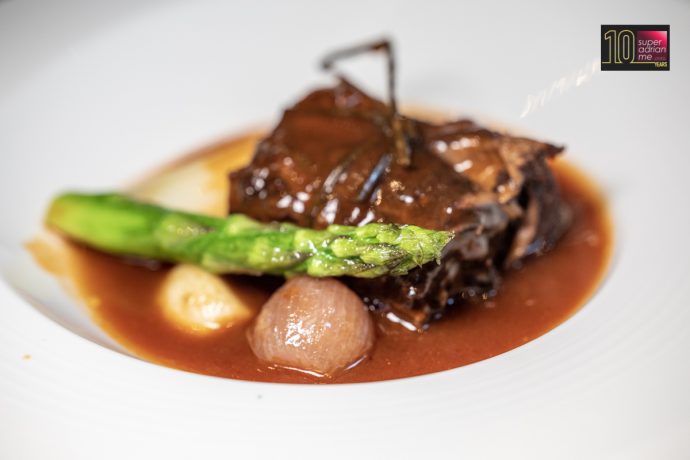 Jumbo Group of Restaurants has teamed up with retired renowned Taiwanese Chef Huang Ching Biao. Several exclusive new dishes have been created for Zui Teochew Cuisine Restaurants. They are available at Chui Huay Lim Teochew Cuisine and Zui Yu Xuan Teochew Cuisine.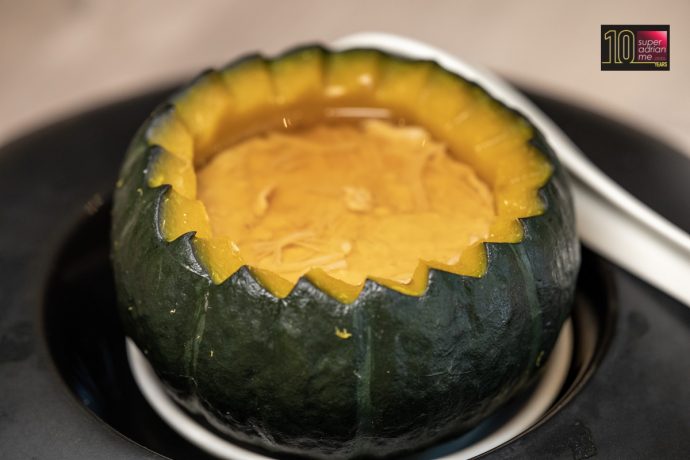 Chef Huang is renowned for his prestigious culinary skills in Xiang, Chuan and Yue cuisines. Before arriving in Singapore in the 1980s, Chef Huang served in the presidential kitchen in Taiwan, where he cooked for royalty and high ranking officials.
His new dishes available at both restaurants include the Beef Short Ribs with Asparagus in Red Wine Sauce (S$18++ per person) and the Double Boiled Pork Broth in Golden Pumpkin Bowl (S$12.80++).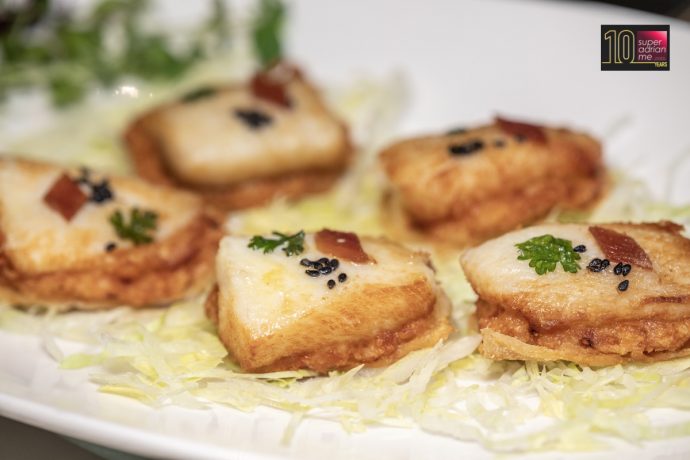 Three more dishes will be launched in the first quarter of 2021 – Braised Pig Trotter with Abalone, Longevity Golden Stew and Pan-Fried Shrimp Paste and Pomfret Dumpling.
We had a sneak tasting of the Pan-Fried Shrimp Paste with Pomfret Dumpling. Thinly sliced pork lard is wrapped in fresh shrimp paste with a topping of fresh whole pomfret and pan-fried to perfection. The mouthful of freshness and flavours are made pronounced with the pork lard.
Zui Yu Xuan 5-Course Signature Set Dinner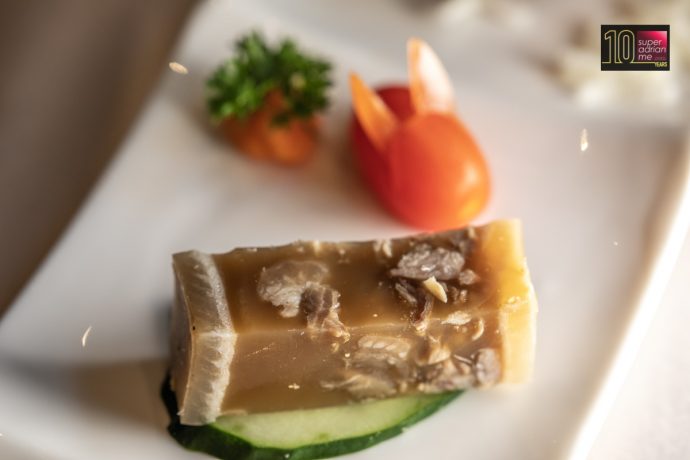 A five-course Signature Set Menu at Zui Yu Xuan is available for dinner from 1 December 2020 to 17 January 2021. For S$50++ per person with a minimum of 2 to dine, diners get to pick 3 appetisers and 1 item each from the meat, seafood, vegetable and main sections.
Appetisers include Pig Trotter Terrine, Deep Fried Ngoh Hiang and Deep Fried Home-Made Puning Beancurd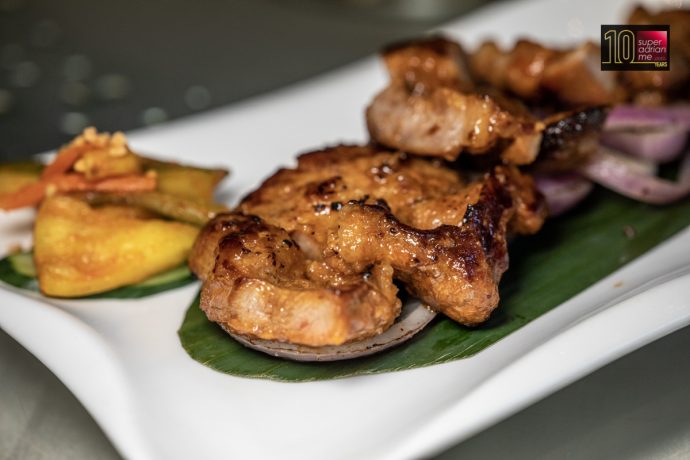 Other favourite dishes you can enjoy in the set include the Pan Fried Kurobuta Pork Cutlet, Live Boston Lobster Wok Baked with Fermented Bean and Garlic, Teochew Steamed Threadfin Tail, Home-made Vegetable Skin Beancurd Braised with Crab Meat or the Wok Fried Kway Teow with diced Kai Lan and Preserved Radish.
Ala Carte Dishes You Must Have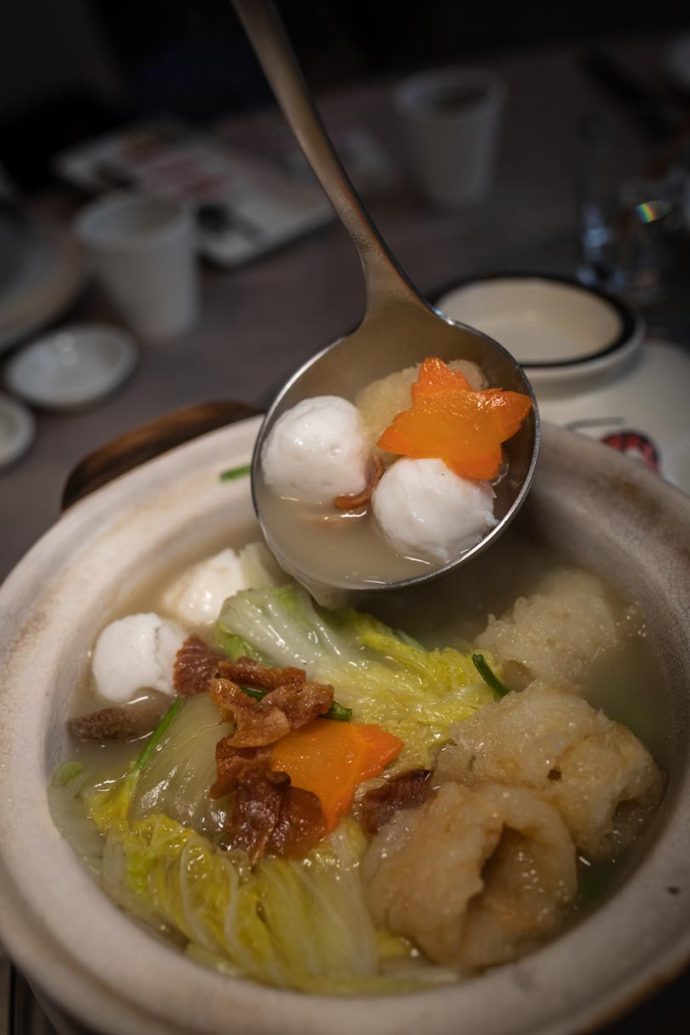 Zui Yu Xuan's regular menu has a selection of dishes that we enjoyed earlier this year. For soup lovers, the Fish Maw and Home-made Fish Balls with 'Tianjin' Cabbage in Superior Broth (S$28 per portion) features fresh fishballs made with yellowtail and premium fish maw served in a superior fish broth. Sliced tianjin cabbage and fried sole fish adds a savoury sweetness and umami.
For a sweet starter, the Live Boston Lobster Chilled with Fresh Fruits in Sesame Dressing (S$68 per portion) is lightly coated with a citrus sesame dressing tossed with papaya and melon slices.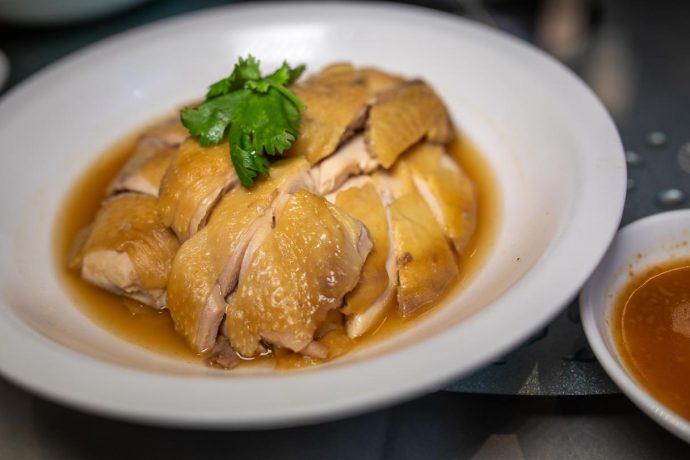 The Braised Duck with Beancurd (S$18) is a plate of succulent and flavourful duck braised in a heady proprietary concoction infused with spices and herbs served with braised beancurd slices. The Teochew Puning Fermented Bean Chicken (S$22) originates from Chaoshan where fermented bean is a staple ingredient used in many Teochew recipes.
The Live Mud Crab Braised with Fermented Bean and Glass Vermicelli is prepared with flavourful white pepper, coriander and chilli, reminiscent of the Thai Teochew clay pot dish I used to indulge in every time I visited Ping's Thai Teochew Restaurant in Bangkok.