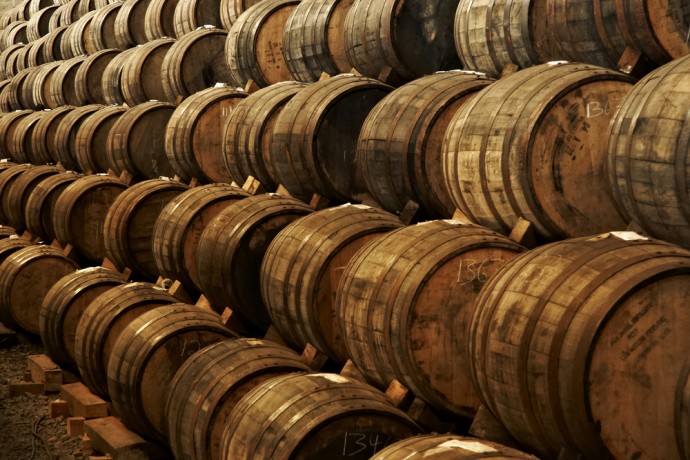 Clarke Quay has a recent addition to its many food and beverage outlets.  From the same group as Vintry Cellars Sdn Bhd which has 3 outlets in Malaysia, Vintry Wine Bar & Restaurant opened its doors in October 2010.   The 3,000 square feet outlet is also known as the Vintry at Royal Selangor.  Carrying over 1,000 different labels of wines cellaring at its outlet, Vintry allows customers the flexibility to try out possibly all the wines-by-the-glass to choose from with four sleek, avant-garde Enomatic Wine-Serving Systems.
An Italian invention, each of these wine-serving systems allows 32 different types of wines to be served in perfect condition by the glass in three sizes:
Tasting portion – 25 ml
Half Glass – 75 ml
Full Glass – 150 ml
The key features of the Enomatic Systems are:
Argon gas prevents oxidation and wastage of the wine.  This gas is automatically activated when a bottle is installed  in the system to ensure the integrity of the wine's taste, aroma, body and colour for more than three weeks.
Volume control technology ensures the same pour is served every time.
Automatic self-cleaning of the pouring spout occurs after every serve to ensure quality and hygiene.
So how does this work?  You can purchase a stored-value Wine Card when you wine and dine at Vintry at Royal Selangor.  This card allows you to dispense wines from the Enomatic Systems on our own to explore your wine palate at your own pace and wallet appetite.  What's great about this system, is the flexibility to sample wines before buying a full bottle.  You can also get to taste rare vintages by the glass at affordable prices.
The Vintry Wine Card comes with a refundable deposit value of S$5.00.  Any unused value of the card is also refunded.  When you insert the card into a card reader, the wine bottle in the Enomatic machine is activated to serve your selection and desired volume.  The Vintry Wine Card is also your Membership card which offers you discount privileges at all Vintry outlets in Singapore and Malaysia.
The wines range from Sauvignon Blancs to noble Barolos.  A tasting portion starts at S$2.00 and a full glass at S$50.00.  The selection of wines "on tap" are rotated regularly so that you get to try First Growths, Grand Crus and rare Reserve wines, amongst others.
Vintry also serves delectable Asian-influenced Western Menu.  At Vintry, you can enjoy appertisers such as Roast Pork (the way you would at your favourite hawker store), Cereal Prawns, Nasi Lemak Maki (ala Japanese style), Cod Fish Otak-Otak and Deep-Fried Pork Strips.   In the main course menu, there's BBQ Pork Ribs, Braised Beef Ribs, Chef's Pasta and Tom Yum Spaghetti.  And you'll get Peranakan desserts such as the Pulut Hitam Panna Cotta, Chendol and Bubur Cha-Cha. Click here for the Vintry Singapore_menu_pdf
I had around 5 tasting portions of a variety of Red and White wines during the media preview and I could have had more without feeling tipsy!   Check it out for yourself and do share your experience back here.