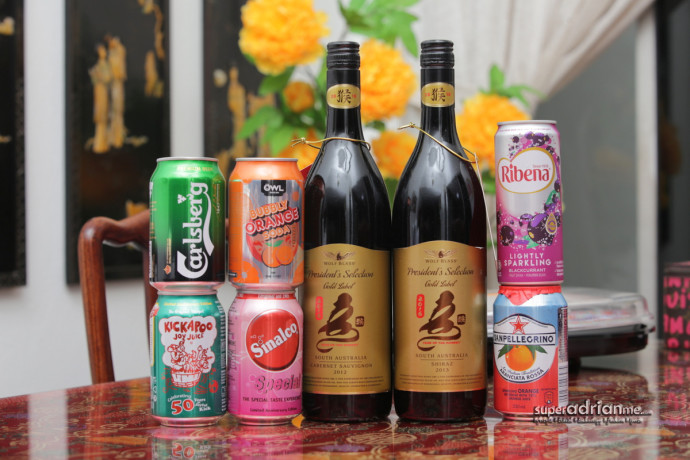 Besides the new year goodies and red packets (read our Ang Pow story here) that we have been receiving as well as the numerous media tastings, this year we have also received many beverages. Some more nostalgic than others. All we can say is that our guests won't go thirsty during the next few days of festive feasting as we celebrate the Year of the Monkey.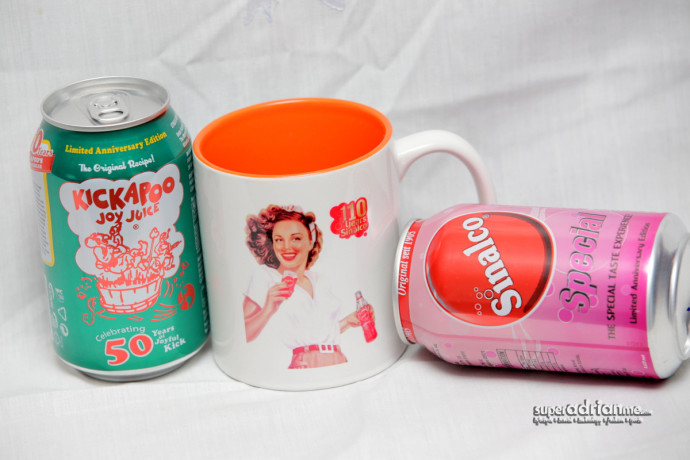 If you grew up with the old favourites Sinalco Special, the citrus flavoured carbonated and Kickapoo, this festive season, look out for Kickapoo Joy Juice.
Sinalco Special is an all time classic. Sinalco was first established in 1905. The name is a combination of the latin words "sine alcohole" which means "without alcohol" in English. They are back in limited edition anniversary designs of cans and bottles with a retro styling and are available in most major supermarkets, hypermarkets and coffee shops across Singapore.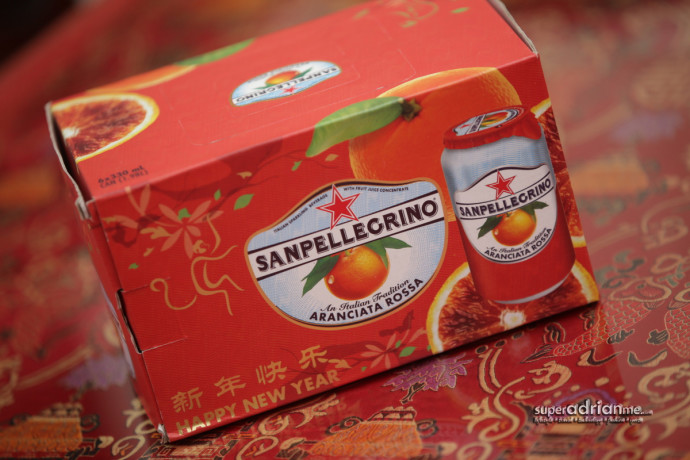 San Pellegrino has packaged their six cans of its Aranciata Rossa fizzy drink in a new year packaging. Refreshing yet atas enough to serve for the Lunar New Year, blood orange is perfect with fizz. We were delighted to serve this during our reunion dinner.
Or if you prefer, you could serve other citrus flavours of the Italian beverage or its still and sparkling water.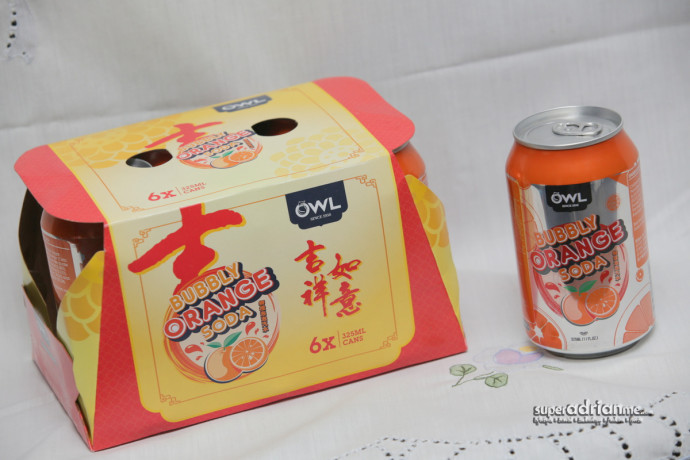 Now this is new to us. OWL is known for its three-in-one coffee. Who would have thought they have their own cans of OWL Bubbly Orange Soda but for a limited time only. Purchase any two packs of OWL coffee products before the end of February and you receive a six-pack of the orange soda worth S$5.40.  The Orange Soda is not available for individual sale.
The coffee makers are also offering retro enamelled mugs with purchase of any two packs from the OWL Kopitiam Roast and Ground coffee range.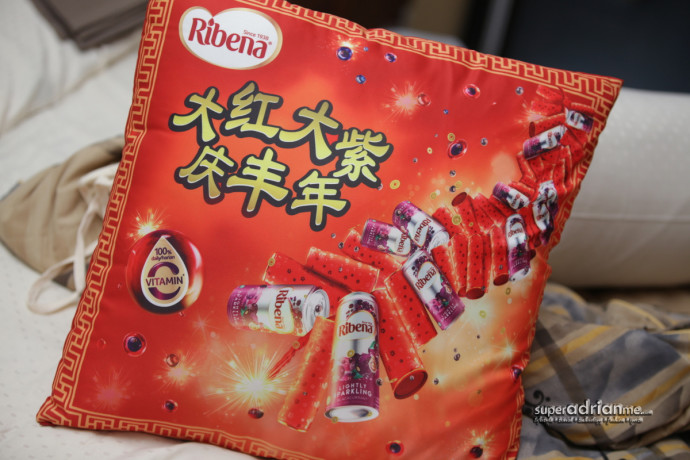 Okay this has got to be special. Besides cans of sparkling Ribena, we got a cushion as well, so that it reminds us about the vitamin C found in these cans. Perfect for a hot sunny day.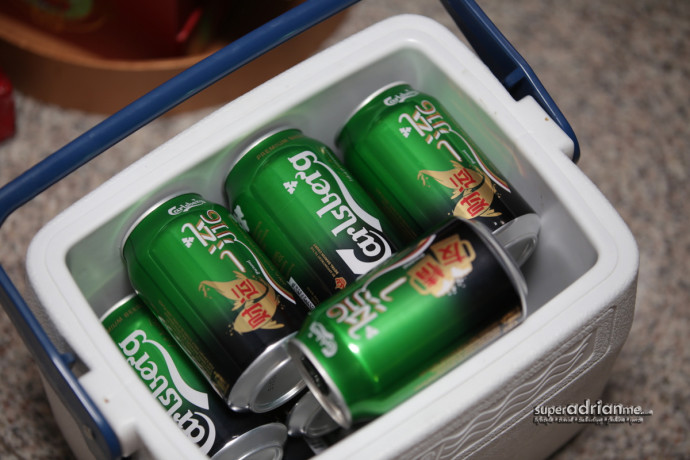 Carlsberg did a record-breaking feat of painting Singapore's largest New Year festival couplet securing an entry in the Singapore Book of Records for "Probably the Best Record Breaking Couplet". The 16 metre long horizontal spring calligraphy scroll was painted by accomplished artist-calligrapher Christina Chen at Capitol Piazza on 28 January 2016.
This year, Carlsberg has picked the theme "Probably the Best Year" (20一流) based on the wordplay on the Mandarin pronunciation of the number 16 and the similar sounding Chinese term that refers to excellence, top notch or simply the best.
There are four limited edition festive cans featuring a contemporary graphic design infused with traditional festive elements. They are paired with themes such as friendship, luck, fortune as well as 20一流. Available in 24-can cartons, each carton contains no more than two designs.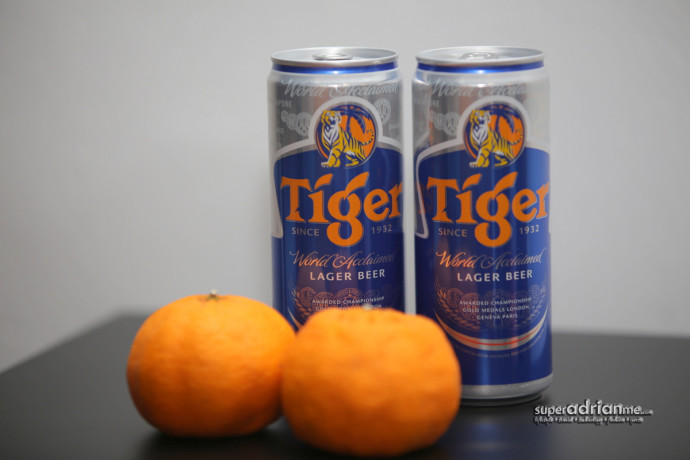 Tiger Beer launched a new limited edition sleek can for the Lunar New Year period. These Tiger Beer Chinese New Year limited edition promotional packs are available in 24 x 323ml sleek cans in Singapore at a recommended retail price of S$53.50.
And if you prefer to drink at the coffee shops and hawker centres, you get the chance to win up to S$2,888 worth of cash prizes when you purchase the Tiger Beer festive quart (633ml) bottles. If you get a crown liner under the cap with the icon of a Tiger, you win S$5. And if you get a combination of a Tiger and a Monkey crown liner, you win S$2,888. This is available till 29 February 2016.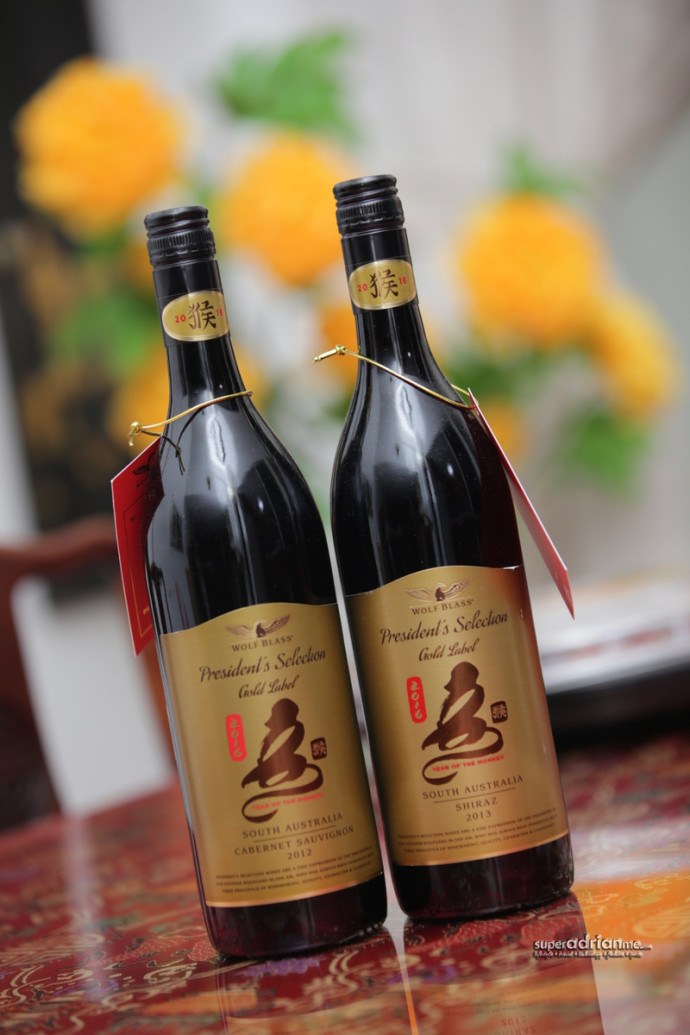 Impress with Wolf Blass's limited edition 'Year of the Monkey' President's Selection Gold Label Year wines. Available in Shiraz and Cabernet Sauvignon varietals in one litre bottles, they are priced at S$39.90 in Cold Storage, NTUC and Giant.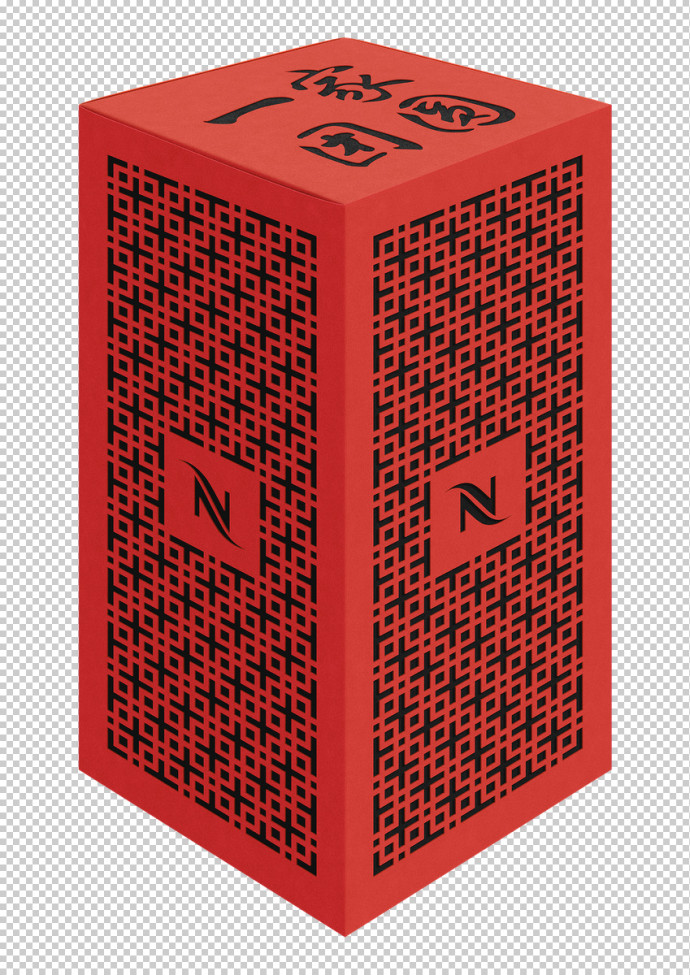 This year the Nespresso Nine-Sleeve Coffee Assortment comes in a beautifully crafted case of motifs and contemporary style. Priced at S$90.70, it comes with one sleeve each of Kazaar, Dharkan, Ristretto, Roma, Volluto, Indriya from India, Fortissio Lungo, Arpeggio Decaffeinato and Caramelito. You can pick one up from any Nespresso boutique in Singapore, online at www.nespresso.com or the Nespresso Mobile App and Nespresso Club at 800 852 3525.
Nespresso is also offering S$150 off and a complimentary CitiZ Travel Mug when you purchase a Lattissima Touch and other machines before 22 February 2016. In another promotion, you get S$100 off when you purchase Inissia and Aeroccino Milk Frother bundle and other machines.