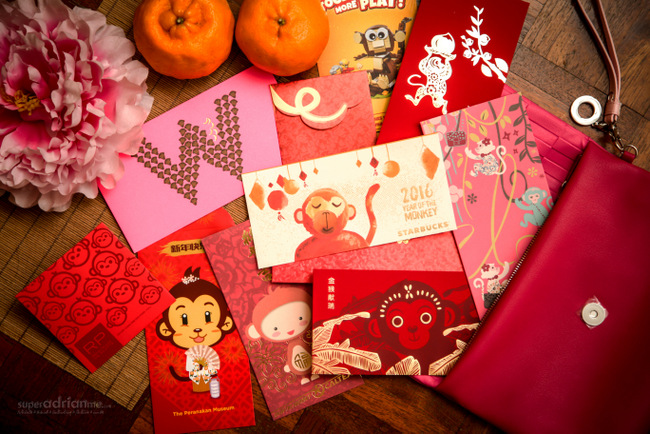 2016 is the year of the monkey in the lunar calendar. The monkey is a curious creature. We got into the mood of that curiosity and was on the look out for red packets that had monkey designs on them. Initially we got a handful and thought that most brands would print generic ones that were more evergreen.
Eventually we received a lot more. Here are over 30 designs of red packets with monkeys on them. We also received many other designs without monkeys on them. Some of them were so beautiful, we decided to do another story on that. Read about them here.
Two years ago we wrote about the red packet designs when it was the year of the Horse. There were indeed some very interesting designs. You can check that out here.
Check out the designs below and do share with us which are your favourite in the comments section below.