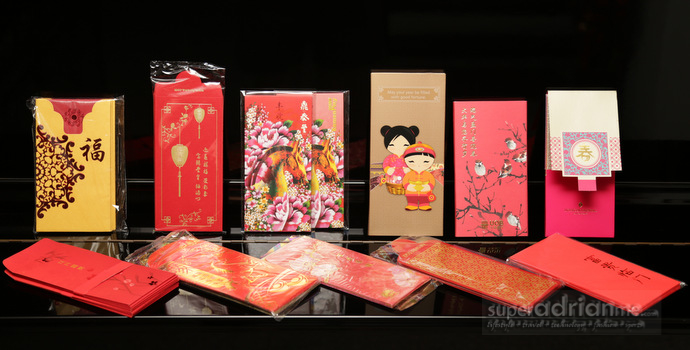 The year of the horse is going to be an exciting one. As we usher in the Lunar New Year which falls on the last day of January this year, empty red packets (or ang pows) have been distributed by companies to their customers. It is a common branding exercise for brands here in Singapore to celebrate the season of spring and we picked out some of the more interesting ones we have received this year.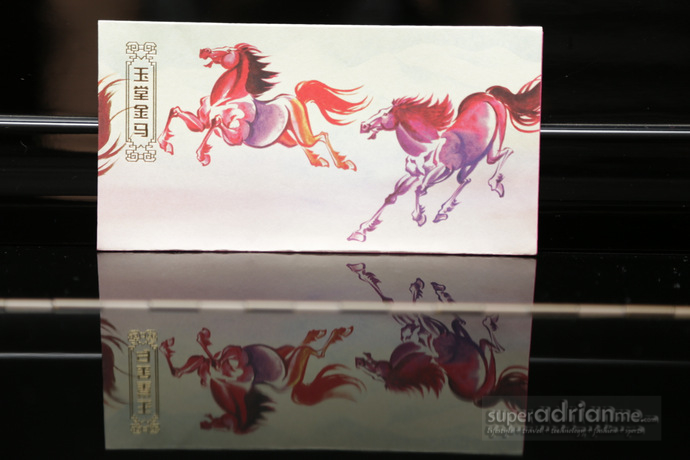 The coming year will be the year of the Horse according to the zodiac calendar. StarHub has printed a set of elegant horse design red packets. With four different assortment of horse paintings, these red packets deviate from the usual red ang pow designs.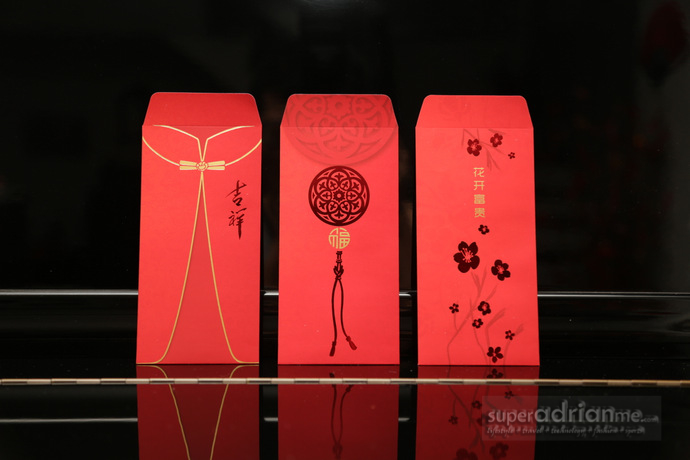 The Mandarin group of hotels which include Mandarin Orchard and Marina Mandarin have taken a more traditional approach with a set of three different designs for its red packets. The elegant designs come with auspicious wordings.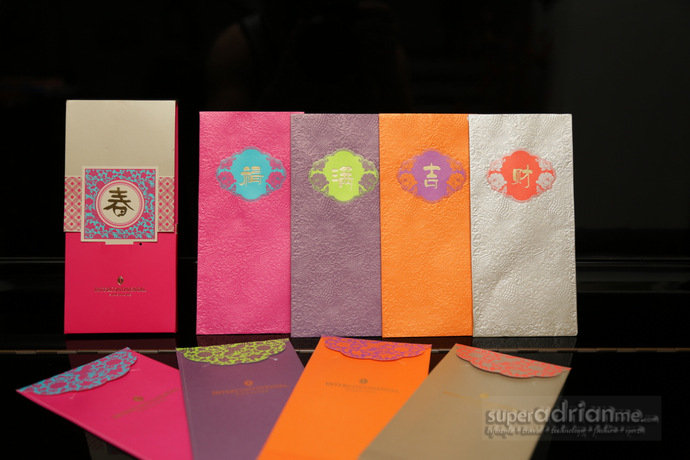 The Intercontinental Singapore, a 5-star luxury hotel with a strong Peranakan heritage preserved in a shophouse-style setting, has incorporated vibrant colours and designs of traditional Nyonyaware bearing auspicious phoenix and peony motifs and well wishes of fortune, abundance, prosperity and luck for the new year. The set of 4 designs come as a pair and are stored in a nice holder bearing the word Spring.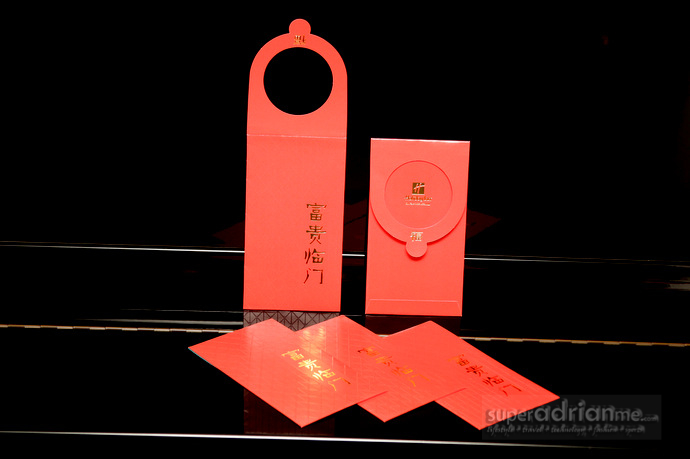 Holiday Inn Atrium Singapore's red packets are designed to be hung on your door. Think 'stocking stuffer' for Christmas. With this same concept in mind, these red packets can be hung on your door as a surprise with money stuffed in them. When hung on the door, you get an inverted "luck" word which also symbolises abundance of luck falling onto you for a lucky year of the horse.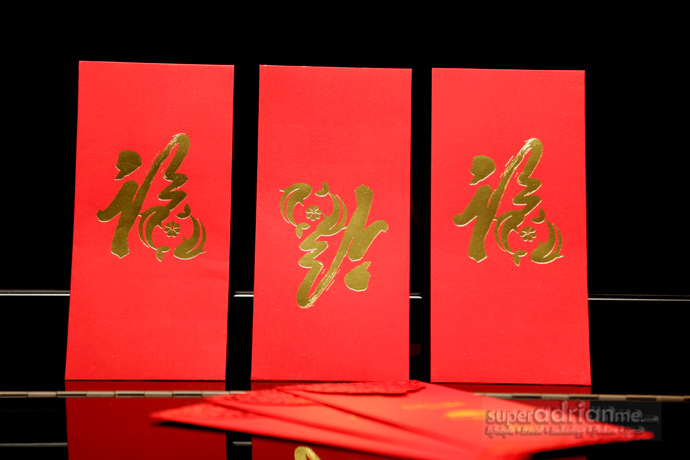 The Fullerton Group which includes Fullerton Heritage, Fullerton Hotel and Fullerton Bay Hotel take a more traditional approach this year with the Chinese word "Luck" printed on the front which can be used beyond just the lunar new year. You can save these for weddings or birthdays when you decide to give the recipient cash.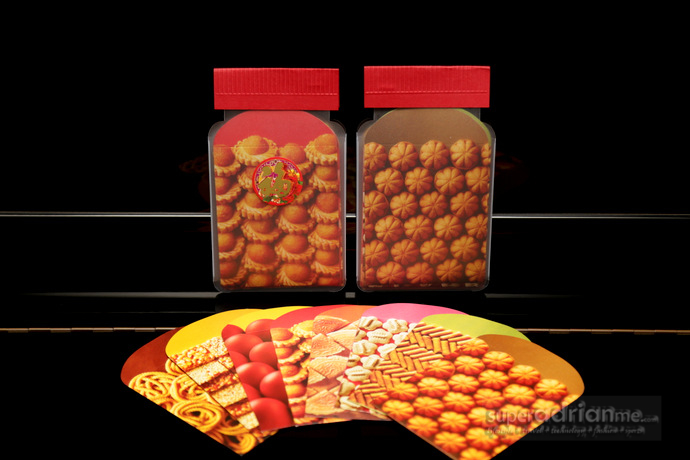 The creative folks from design firm Achates 360 offers 'A Jar of Tradition' with kampong spirit of giving and sharing this festive season. There are eight design of the common Lunar New Year snacks and goodies. They come in 'Jars' commonly used to store food. The delicious traditional kueh kuehs and pineapple tarts all look too tempting to resist.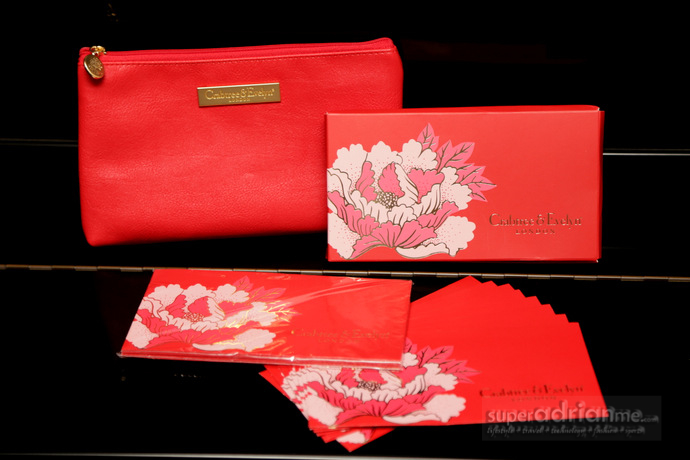 Crabtree and Evelyn celebrates the Lunar New Year with a limited edition red packet gift with pouch and an S$18 gift voucher when you spend at least S$100 this season. A set of 20 peony flower design red packets are housed in a box and stored in a red pouch and is available till 19 February 2014 as a gift with purchase. The makers of scented toiletries offers four limited edition gift sets from S$39 to S$144 this lunar new year.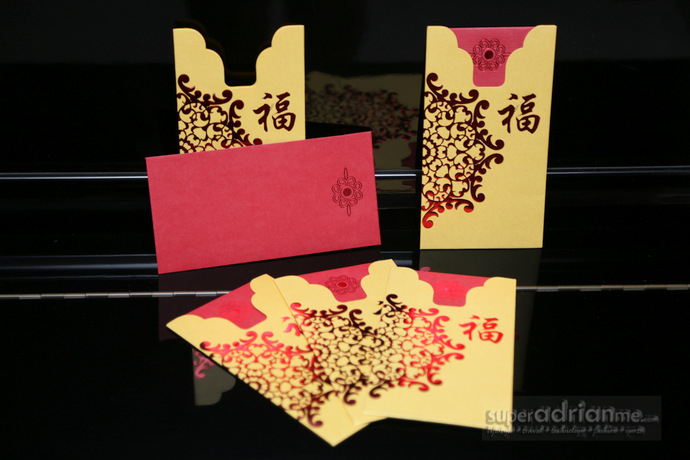 Canon Singapore's red packets come with an outer envelope. Save these red packets for the more important people. Stuff the red envelopes with big notes and give them to special people with an outer gold cover that has the Chinese word "Luck" printed on it. Impressive!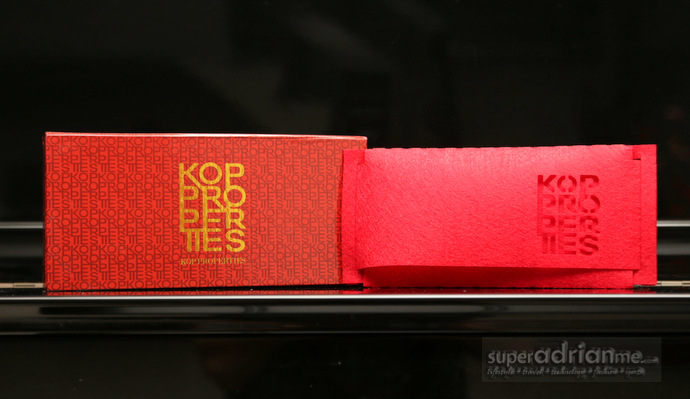 We just received these red packets from KOP Properties, famous to most of us for its Montigo Resorts in Batam. The box contains these felt-like material red packets with a die-cut of KOP Properties. Unique and different from the conventional red packets you usually get.
Check out our article about the interesting Yu Sheng dishes for the year of the horse.