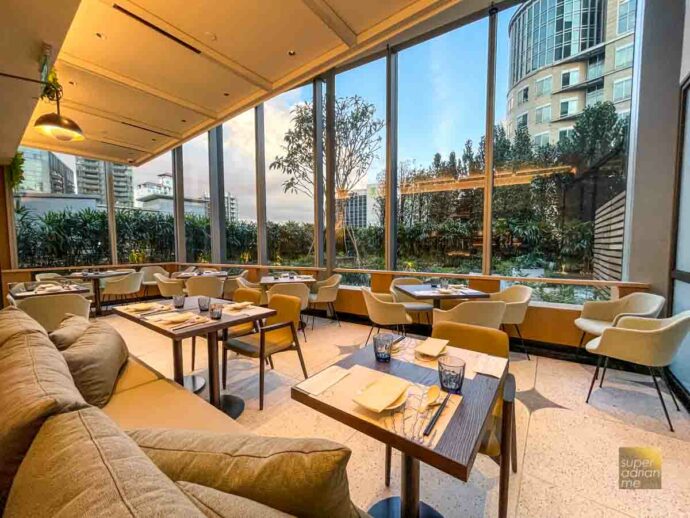 Remember the nostalgia of dining at Chatterbox in Mandarin Orchard? I do. The days when the all-day dining restaurant was on the ground floor of the hotel. In 1971, Chatterbox was the talk of the town. The endearing icon has undergone several waves of refurbishment over the years.
The days of supper post-partying at Velvet Underground when it was at Jiak Kim. There were two places we always went to. Chatterbox was one of them. And for Teochew porridge at Coffee Lounge in Goodwood Park Hotel Singapore.
Chatterbox moved up to level five of Mandarin Gallery many years back. It has just been given a refurbish to coincide with the opening of the newly-minted Hilton Orchard Singapore which opened on 24 February.
The Bar and Beverage Programme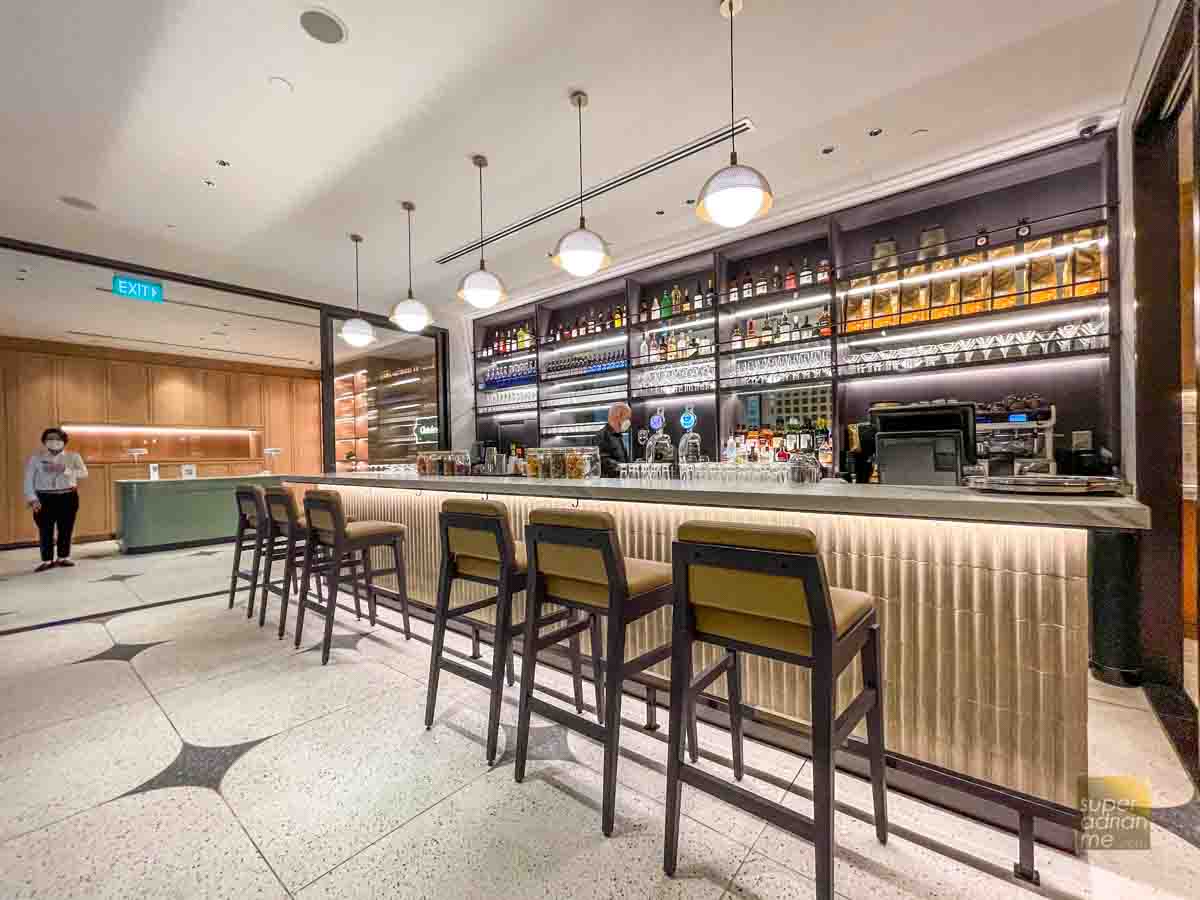 A new addition to Chatterbox is a bar area. Whether you are taking the escalator up from level four of Mandarin Gallery or through the walkway featuring local artist and illustrator Tan Zi Xi's botanical mural from the hotel lobby at Hilton Singapore Orchard, pre-dinner drinks may just be the thing for you while you wait for your other guests to arrive.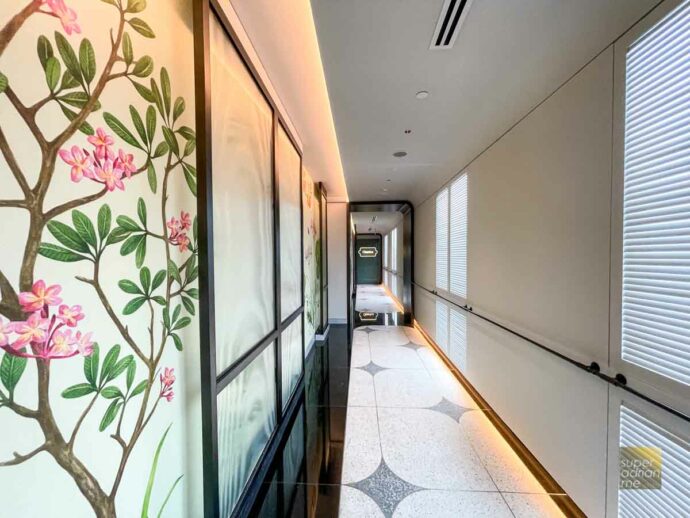 Enjoy the signature Chatterbox's Punch made with 21-days vanilla, chilli, cinnamon, lemon, banana-infused gin served with house tonic. Or a Rum & Raisin Old Fashioned with homemade rum and raisin syrup and cognac bitters. I had the Blackforest Mojito Cooler – a sweet cocktail made with Havana 3 years, seasonal berries, simple syrup and club soda. The cocktails here are priced from S$15++.
A Gin Bar selection include creations featuring labels including The Botanist, Brass Lion Singapore and Roku amongst others.
Non-alcohol cocktails such as Rosemary Blueberry or Pineapple Ginger Beer as well as kombucha and freshly squeezed juices are also available.
The Mandarin Chicken Rice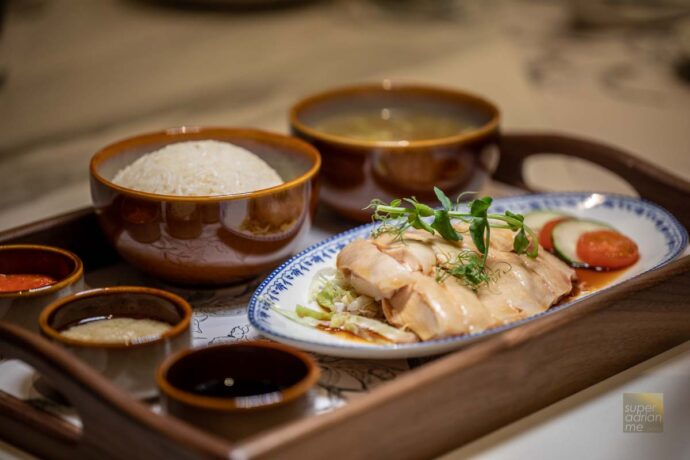 Chatterbox signature Mandarin Chicken Rice is still the highlight on the menu. We hear the price is reduced from S$27 previously to S$25 for the individual set. You can also order the half chicken for S$38 or the whole chicken at S$72.
Chickens weighing around 2kg each are 'steam-cooked' so that the chicken is succulent and juicy every time. A lightly seasoned jus is drizzled to enhance the innate sweetness and flavour. The rice is fluffy and fragrant because it is cooked by a specialist with specially-procured aged Jasmine rice and a trinity of chicken fat, shallots and pandan leaves. Each set is served with chilli sauce, grated ginger, dark soy sauce and a bowl of chicken broth.
New Dishes to Share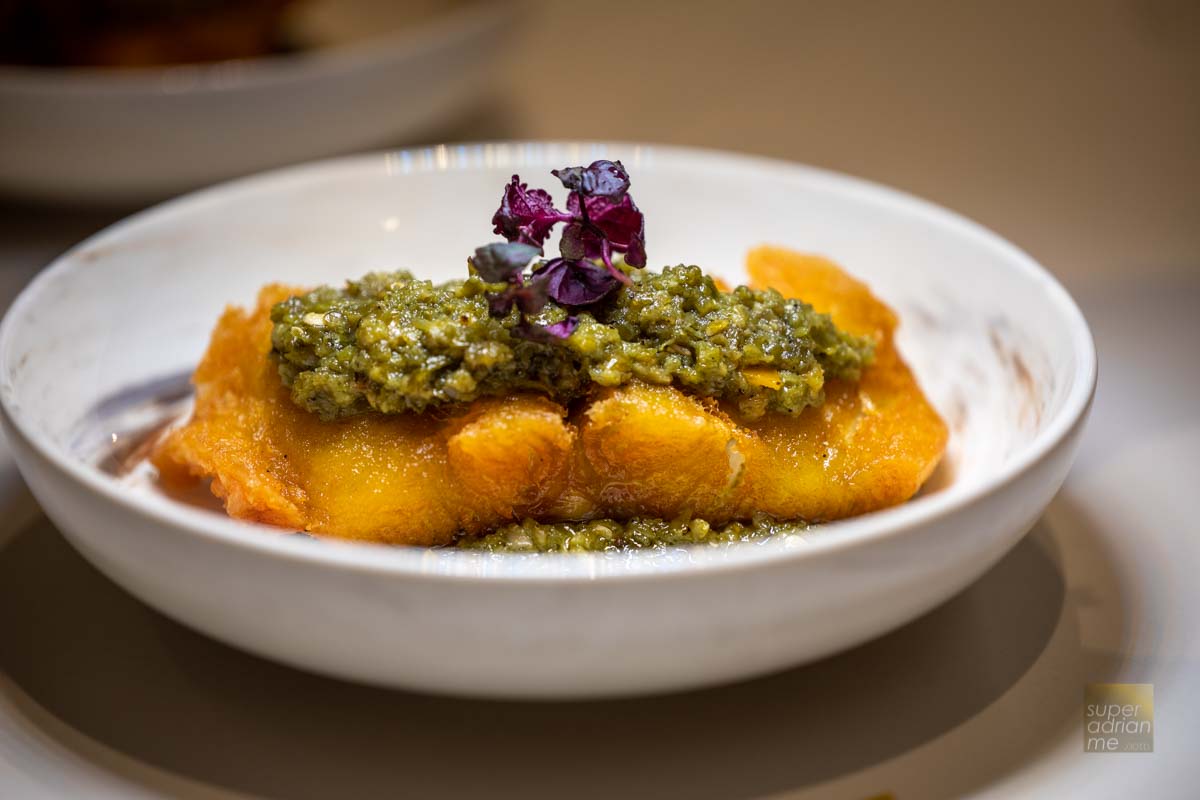 Executive Chef Liew Tien Heong has introduced a selection of starters, meat, seafood and vegetable courses. I enjoyed the Mackeral & Crab Otah Otah because every aromatic bite is filled with ingredients and finely cut calamansi leaves. The Sea Perch with Burnt Green Chilli is fried to perfection. The fish is crispy on the outside yet tender on the inside. Winged beans are one of my favourites. So it wasn't a surprise that I enjoyed the Wok Fried Sambal Winged beans cooked with a scintillating rempah.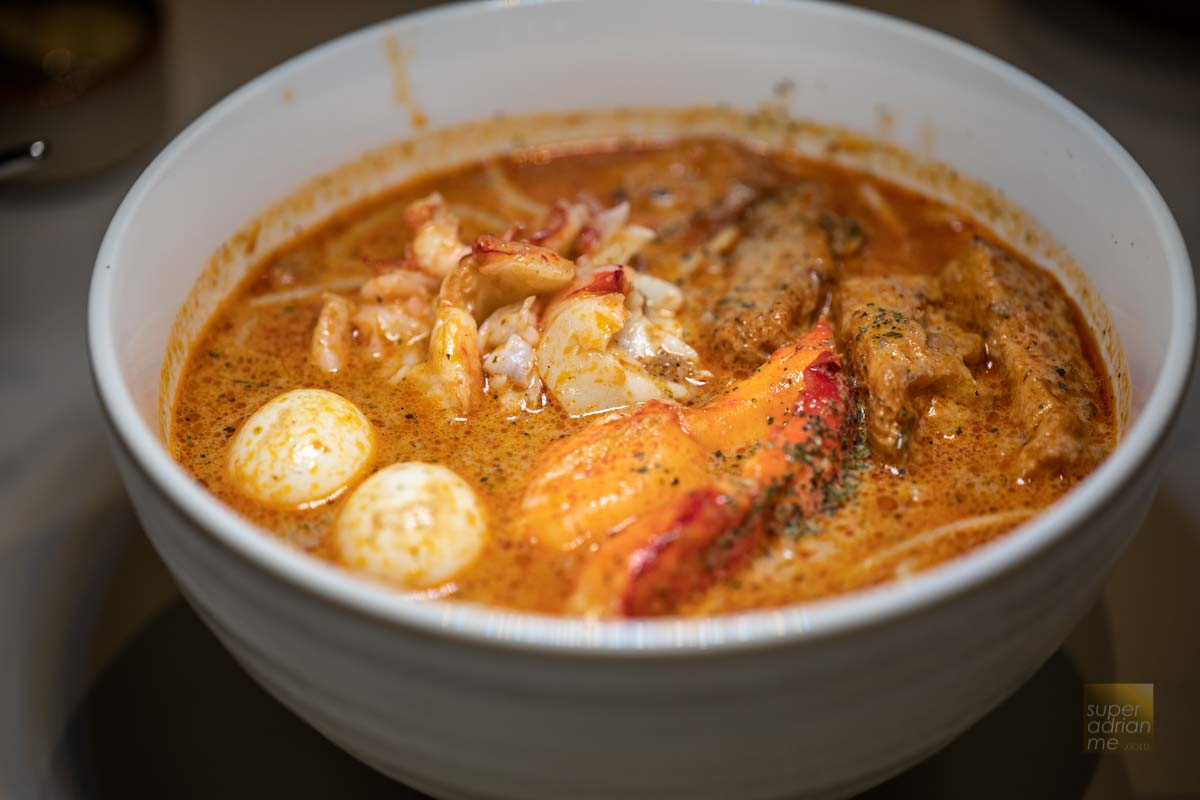 And if you rather have a dish by yourself, indulge in a bowl of Lobster Laksa or the Beef Hor Fun.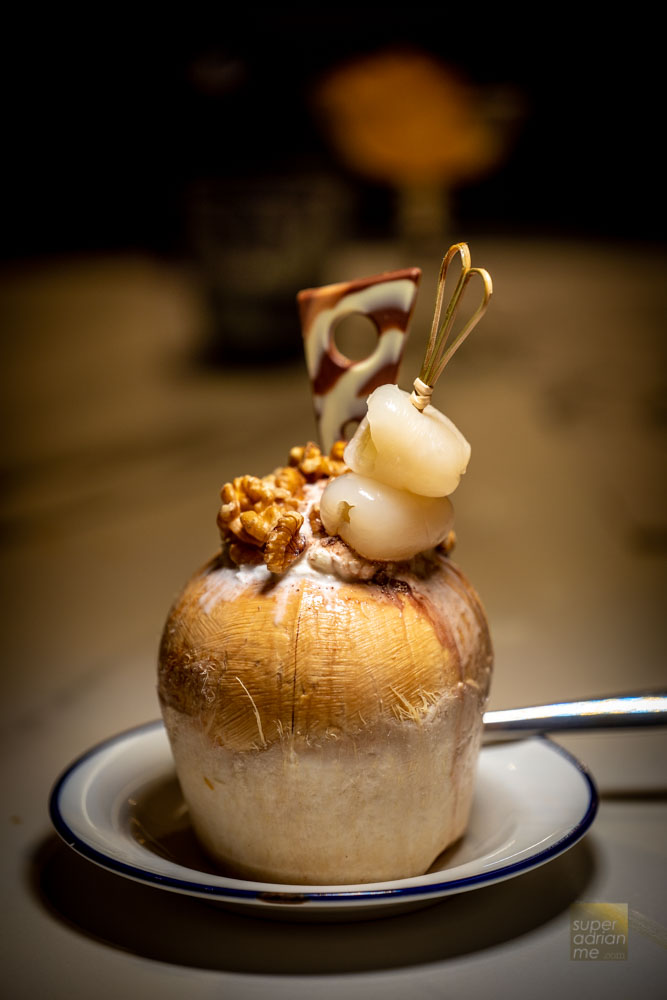 Chatterbox's Signature Coconut Ice Cream has been on the menu since its opening. It is made with fresh coconut milk, coconut flesh and desiccated coconut and served in a coconut husk.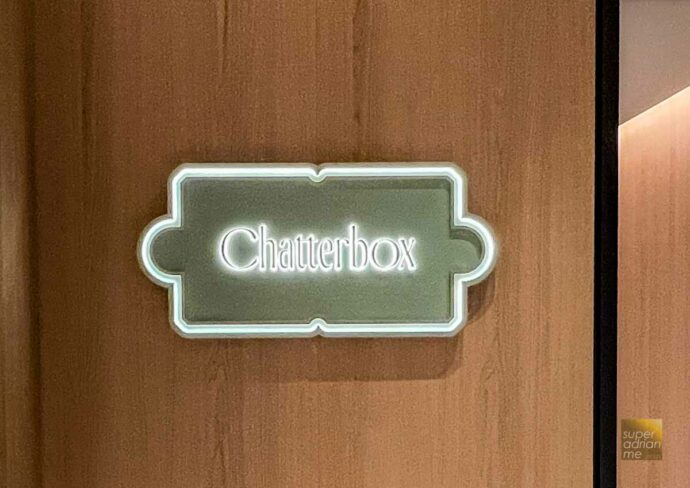 Chatterbox is located at 333 Orchard Road, #05-03, Singapore 238887. It is open from 11.30 am to 2.30 pm and from 5.30 pm to 10.30 pm daily. Call +65 68316291 for reservations.