If you are headed to VivoCity, you want to check out the newly opened Beyond Coffee as well as Butter Bean for food and refreshments. And if you are in the market for a new coffee machine, head over to the Nespresso store and bring home the new Vertuo system.
Beyond Coffee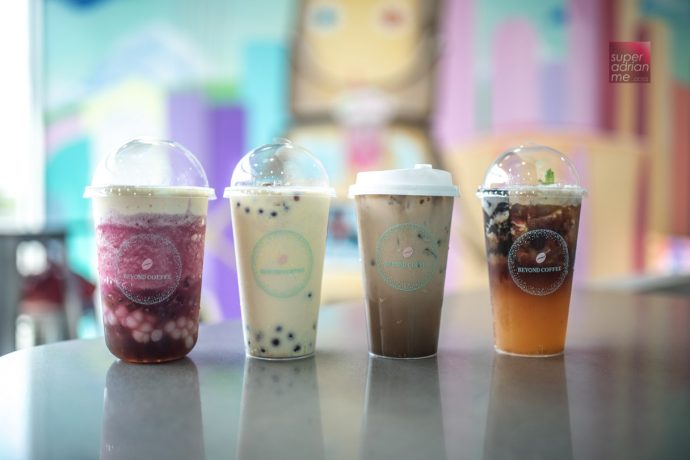 Beyond Coffee is Singapore's latest handcrafted beverage brand to open its doors. Located at #02-135/136 VivoCity, Beyond Coffee reinvents its beverages with a dose of caffeine. Only the freshest and finest ingredients are used alongside mixology methods such as shaking, stirring, muddling and straining. Fruits are cold-pressed to preserve vitamins and low GI gula melaka replaces refined sugar.
There are over 20 drinks across five categories. The Signatures collection feature coffee-based drinks using a local in-house signature coffee blend. The Crafted series is perfect for tea-lovers where fruity flavours are paired with freshly brewed fragrant Oolong and Jasmine teas.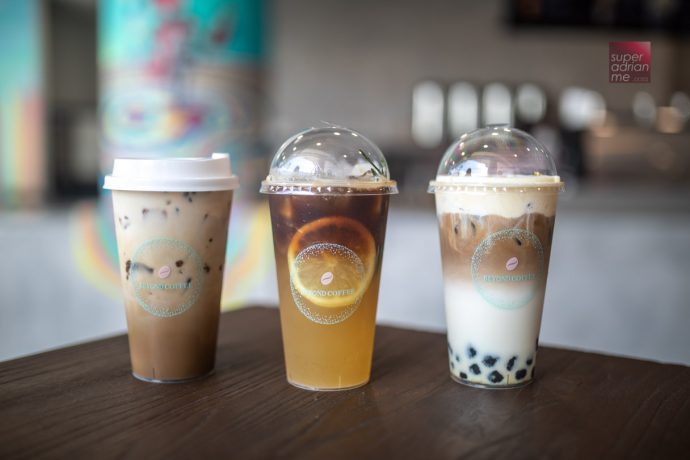 The Addiction selection features an uncommon blend of flavours for the adventurous. The Crack Me Up contains salted egg yolk. The Classic Coffee collection is for coffee purists which include Americano or Latte.
Extra toppings such as additional shots of espresso, Gula Melaka Boba, hand made velvety cheese foam, coffee jelly and others.
Butter Bean
Butter Bean opened its second outlet at #01-207 VivoCity on 10 September 2020. This outlet has a larger space than its first store at Funan. It seats 50 with the current social distancing measures. It is located next to the Nespresso store with an al-fresco area in the front of the mall.
The concept by BreadTalk Group redefines the traditional Nanyang coffee experience with a contemporary Nanyang coffee-based beverages that are brewed with a custom blend of Arabica and Robusta beans that is Torrefacto method as well as iterations of the quintessential daily 'toast'. Enjoy re-interpreted well-loved Singaporean dishes, bakes and sandwiches that are freshly prepared on the premises daily with no park or lard.
Enjoy half-boiled or molten eggs with PB&J toasts and a BBrûlée Kopi Latte. Or go for one of the under S$7 sandwich sets such as the absolutely heartwarming Basic Ham & Cheese sandwich, the Battered Fish Fillet or Crispy Fried Chicken. Sandwiches are paired with recommended sauces. The set includes Iced Kopi/Teh Latte or Lemon-Lime Tea. Add S$0.70 for speciality drinks.
For something more filling, there are S$9 sets including Laksa Love, Hey You Hae Mee, Braise Me Up and Curry On Sunshine.
The BB Rose is highly recommended if you prefer a less sweet version of Rose Syrup. Other familiar favourites include Lime Aiyu and Lychee Orange Tea.
Nespresso Vertuo
Nespresso's new Vertuo System with innovative Centrifusion technology is available in Singapore. Head over to the Nespresso store at #01-204 to 206 at VivoCity.
27 unique blends for different coffee styles from an espresso to a large cup are available. The 414ml Alto capsule offer an aromatic taste that is enjoyed in a longer cup. There are the 230ml Mug size, 150ml Gran Lungos and 40ml Espresso blends.
The coffee is extracted using a patented Centrifusion extraction technology with the touch of a button. The larger than normal Nespresso capsules have bar codes on them. The machine reads the code to recognise the capsule and then automatically adjusts the brewing parameters such as the length of infusion, the temperature and amount of water, the speed of the rotation and the flow rate, to prepare each blend and cup size, in the most optimal way. The capsules are spun with up to 4,000 – 7,000 rotations per minute.
The Vertuo Plus machines are available in 4 different models – Vertuo Plus White, Vertuo Plus Cherry Red, Vertuo Plus Piano Black and Vertuo Plus Titan starting from S$368 and S$438 for a Machine Bundle with an Aeroccino3 Milk Frother.