As we transition into the final quarter of 2023, let's explore a selection of food and beverage festivals taking place throughout October in the Asia Pacific region. With a vibrant array of events on the horizon, it might be the perfect opportunity to plan a brief excursion to coincide with these culinary celebrations.
Alternatively, you can stay right here in Singapore and indulge in the finest libations from some of the world's top bars. Singapore is set to host the prestigious awards ceremony for the World's 50 Best Bars in October, drawing together a global community of talented bartenders.
Additionally, don't forget about the eagerly anticipated return of the Austrian Gourmet Week at Andaz Singapore. It's a splendid occasion for savouring Austrian culinary delights in the heart of the city.
KITA Food Festival 2023 in Malaysia and Singapore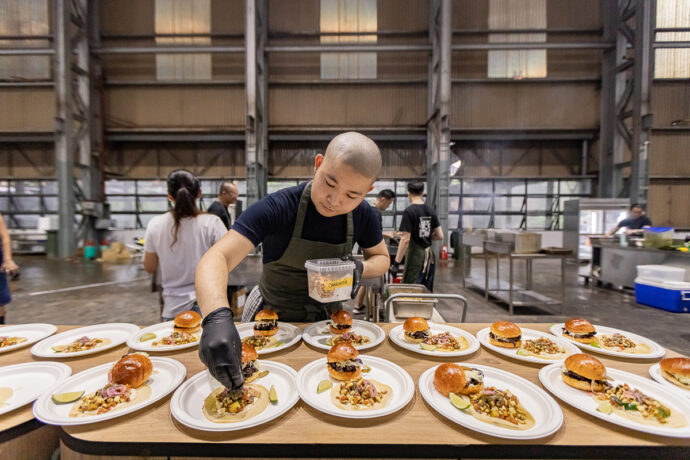 When: 27 September to 30 October 2023
Where: Kuching, Penang, Singapore and Kuala Lumpur
What: Kita Food Festival events will be held in Malaysia and Singapore.
The festival starts in Kuching on 27 September 2023 with a casual dining event at Roots Bistronomy with Singapore's Chef Anthony Yeoh from Summer Hill and Roots Bistronomy Chef John Lim.
From 13 to 15 October, the festival moves to Penang with a couple of dining events at Au Jardin, Gēn, Communal Table by Gēn and China House. One highlight is The Great Mezze at ChinaHouse on 15 October where four chefs from Singapore join hands with four from Penang. From Singapore are Mohamed Al Matin from Le Matin Patisserie, Eugene See from Birds of a Feather, MJ Teoh from Native and Malcolm Lee from Candlenut. Joining them from Penang include Mathijs Nane from Suffolk House, Nurilkarim Razha from Jawi House, CC Lee from Juju Lounge and Wagyu Tan from Communal Table by Gēn.
From 19 to 23 October, Singapore Weekender Events include a four-hand dinner at Margeurite, four-hand lunch and diner at Fico Masseria, four-hand dinner at Underdog Inn, six-hand dinner at Fiz and six-hand lunch and dinner at Kubo. There will be a Big Sunday Barbecue on 22 October 2023 with an all-star lineup of Singapore's best and up-and-coming chefs and hottest barbecue restaurants including Marcus Tan from Fool Wine Bar, David Tang from Rosemead, Matteo Ponti from Braci, Al Goh from RVLT, Son Pham from Sonny's Pizza and Ahmir Arshad from Wildcard. On 23 October, Kita Conversations will be held in Singapore featuring speakers including Matt Orlando of Amass, London-based Chef Anissa Helou, author of 'The Food of Singapore Malays: Gastronomic travels Through the Archipelago' Khir Johari, Indian Chef Prateek Sadhu and more.
From 26 to 30 October, Kuala Lumpur will host a series of Kita dinners and their own Big Sunday Barbecue on 29 October, where Jovan Goh from Kotuwa, Oliver Truesdale-Jutras from Lo&Behold, Carlos Montobbio from Esquina and David Tang from Humpback will join their counterparts Mohammed Eliyaz and Yavhin Siriwardhana of Nadodi, Micahel Yee of Waig by Chipta11a, Leong Chee Mun of Raw Kitchen Hall and Mandy Goh of ATAS. Kita Conversations ongoing dialogue on all things food, including its production, history, and consumption in Southeast Asia, will be held on 30 October 2023.
50 Best Signature Sessions in Singapore
When: 14 to 18 October 2023
Where: Various bars in Singapore
What: The annual list of The World's 50 Best Bars will be unveiled as part of a live awards ceremony in Singapore at the Pasir Panjang power station, on Tuesday, 17th October 2023. Ahead of the awards, the inaugural line-up for 50 Best Signature Sessions, a series of live events which will take place in Singapore's top bars from 14th to 18th October 2023.
Jigger & Pony kicks off the sessions on 14 October from 6 pm to 10 pm with Whisk(e)y Night, featuring nine cocktails by Stockholm's Tjoget and Jigger & Pony, prepared with Perrier, Michter's, Nikka Whisky and Naked Malt. Cocktails will be priced at $28 SGD.
On 15 October, enjoy a dark spirits brunch at Manhattan or a White Spirits Night featuring nine cocktails by Little Red Door, Southside Parlor and Atlast at Atlas. Head over, on the same night to Nutmeg & Clove and sip, savour and swing featuring cocktails prepared by guest shifts by Café La Trova, Scarfes Bar, and High Five with Roku Gin, London Essence, Campari and Mancino Vermouth.
Click here for the full listing of events.
Austrian Gourmet Week Returns to Andaz Singapore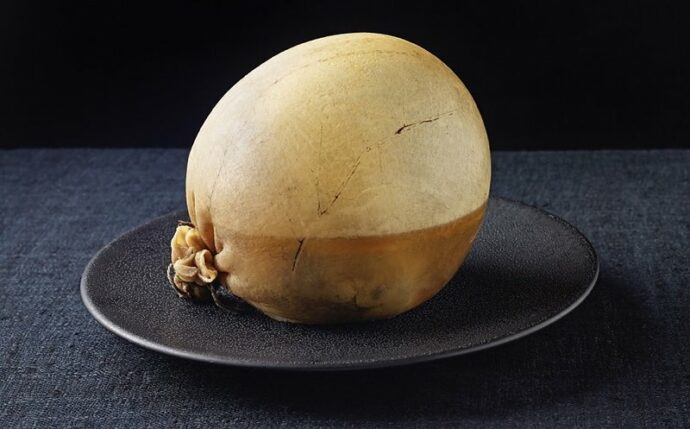 When: 13 to 17 October 2023
Where: 665°F, Level 38, Andaz Singapore (5 Fraser St, Singapore 189354)
What: Austrian Gourmet Week returns to Andaz Singapore with culinary maverick and Austria's Chef of the Year 2021, Chef Max Stiegl. Chef Stiegl will delight with a menu featuring his signature dish "Chicken In The Bubble" – chicken cooked in a pig's bladder, stuffed with decadent ingredients like duck liver and truffles under the skin. A rare treat to taste fresh produce, this five-course menu will delight food adventurers. Expect a twist of Austrian classics including chef's Ratatouille, an artful medley of Viennese vegetables; Oafish; a typical Austrian dish with cauliflower and poached egg; and Ritschert, a comforting and hearty stew served with smoked eel. For dessert, taste unique flavours with a Viennese Bread Soufflé, served with orange liqueur and corn ice cream.
The five-course menu is priced at S$145++ per person with a wine pairing option at S$95++ per person.
For restaurant reservations, click here or call +65 6408 1255.
Margaret River Fine Vines Festival 2023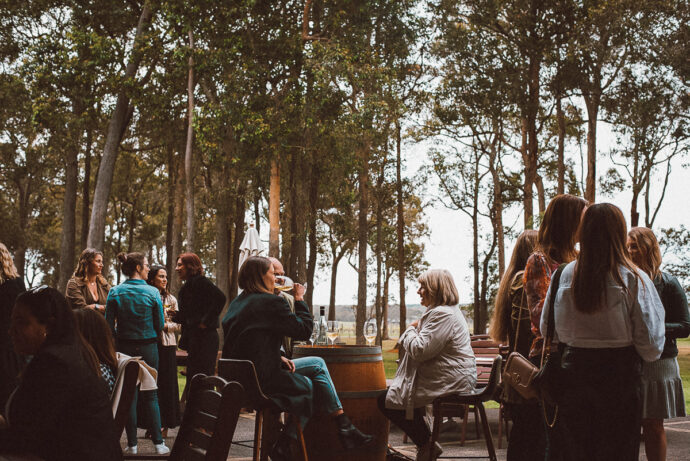 When: 20 to 29 October 2023
Where: Margaret River, Western Australia
What: The third edition of the Margaret River Fine Vines Festival celebrates the region's world-class wine with 34 events throughout the Margaret River wine region. This year's programme welcomes a host of new events as well as the return of Fine Vines classics. Liquid Gold makes it debut at the refurbished Edwards Cellar Door and will be hosted by internationally respected wine critic Angus Hughson. Guests will explore and taste the top 40 gold medal-winning wines from the 2023 Margaret River Wine Show.
Chow's table will host House of Cards, Windance, Cullens and McHenry Hohnen who will be joined by Brendan Pratt (Coffee Heads), Ben Jacob (Lagoon), Mal Chow (Chow's Table), and Ben Day (Cullens) for an organic food and wine pairing. Woodlands Wines has also teamed up with Tiller Dining, Domaine Naturaliste with Meelup Farmhouse, and South by South West Wine with Perth Chef Chase Weber.
Go on the Busselton Wine Hop and meander through Busselton's town centre to sample a selection of the region's small-scale wine producers at local venues such as Shelter Brewing Co., The Fire Station, Rocky Ridge, and a pop up wine garden at the ArtGeo Complex.
Check out the full festival programme and get your tickets here.
Hong Kong Wine & Dine Festival 2023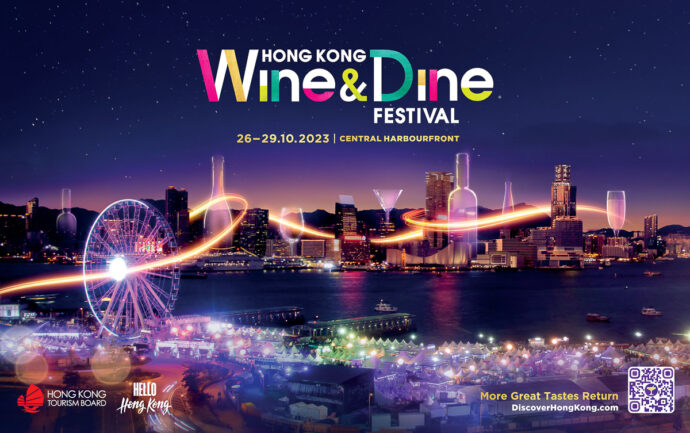 When: 26 to 29 October 2023
Where: Central Harbourfront Event Space, Hong Kong
What: The Hong Kong Wine & Dine Festival, spanning four days, is back at the Central Harbourfront, offering a stunning backdrop of the Victoria Harbour Skyline. This event features global wineries and breweries showcasing a diverse range of alcoholic beverages, complemented by the culinary expertise of local chefs who serve their delightful creations and signature dishes. You can also visit the Tasting Theatre for interactive tasting and cooking sessions and live entertainment for added enjoyment.
Brisbane Good Food & Wine Show 2023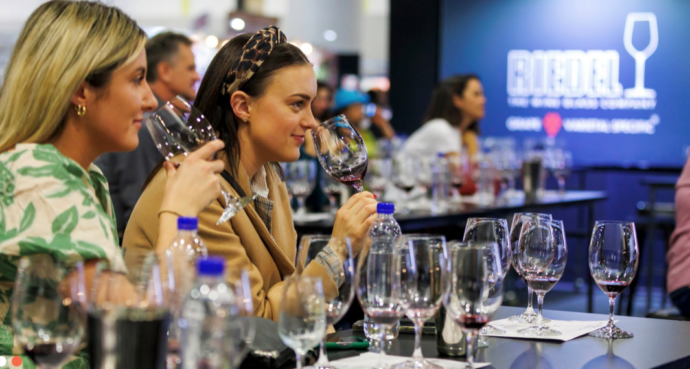 When: 27 to 29 October 2023
Where: Brisbane Convention & Exhibition Centre, Merivale St & Glenelg St., South Brisbane QLD 4101, Australia
What: Enjoy a fantastic day out at this year's Good Food & Wine Show in Brisbane with friends and wander through the show, sampling from hundreds of stalls, speaking with winemakers and distillers and hearing their stories. Food and wine lovers can sit back and be entertained by chefs as they demonstrate their recipes in the Kitchen by harris Scarfe. Participate in masterclasses from wine and cheese pairing to whisky tasting. Graze at pop up restaurants. Get your tickets to the show now.
Beer Village Craft Beer Festival at AXEAN Festival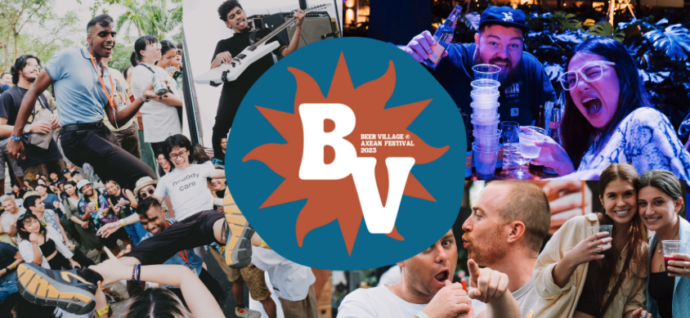 When: 28 to 29 October 2023
Where: Goodman Arts Centre, Stage 1, Block B, 90 Goodman Rd, 439053
What: For the very first time, indie beer festival Beer Village is set to bring its passion for top-tier craft beer and bites to the annual AXEAN Festival. As a partner to the music festival, renowned for spotlighting independent and emerging musical talents across Southeast Asia and beyond, Beer Village is gearing up to delight enthusiasts on 28 and 29 October 2023. Enjoy craft beers from Brewlander, That Singapore Beer, Project, Off Day Beer Company, Sunbird Brewing Company, The 1925 Brewing Co., Lion Brewery Co, Specific Gravity, Beverage Company and Heart of Darkness. Chug beer with food from The Oyster Cart, Meatsmith SG and Blue Smoke. Visit here for more info.