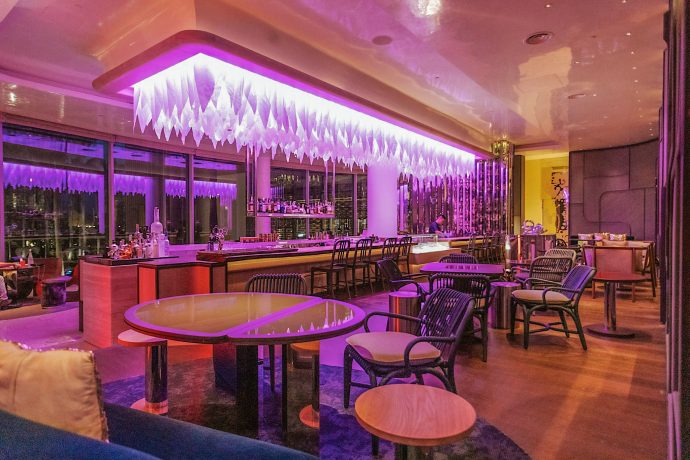 WOOBAR at W Singapore – Sentosa Cove has recently gotten a refresh featuring quirky design elements throughout. A marbled DJ console supported by six golden hippopotamus statues has moved into Woobar.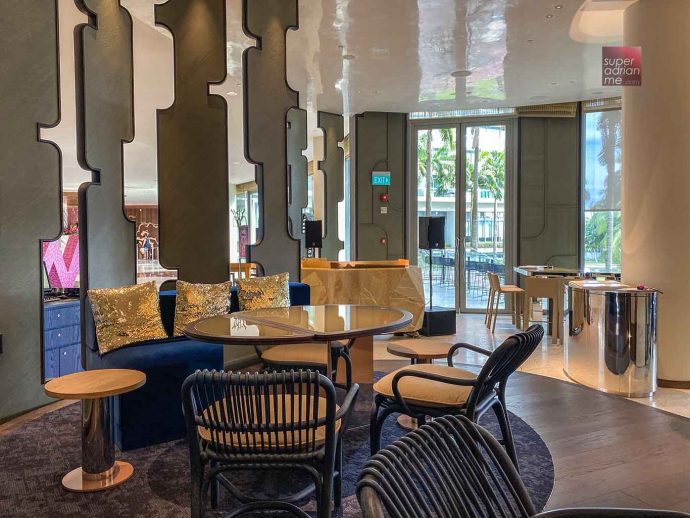 The bar sits below an ivory canopy backed by lush edges interweaved with specula panels. Power sockets have been introduced around WOOBAR to allow guests to power up their smart devices.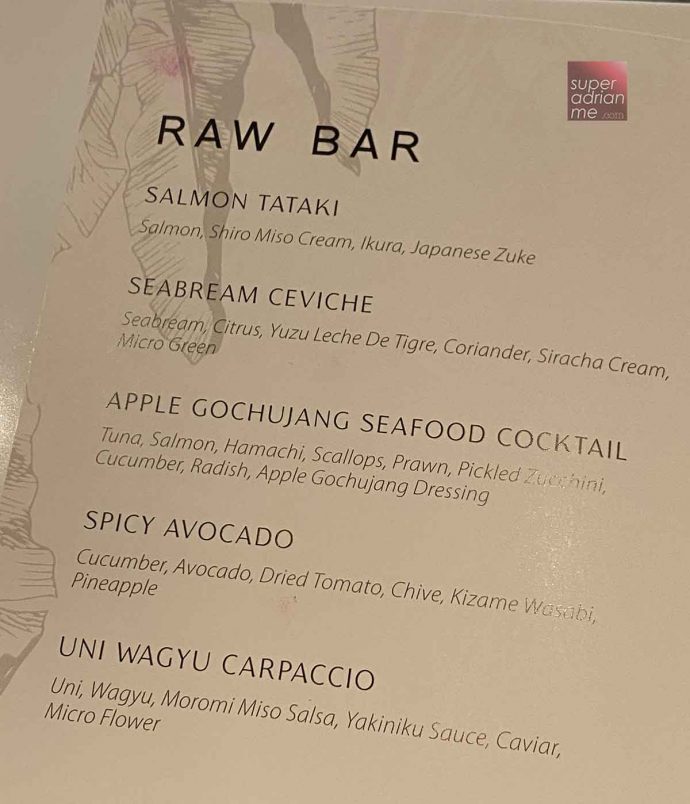 The revamp in design and concept is accompanied by a refresh of WOOBAR's gastronomic offerings. WOOBAR's new Sous Chef TJ dishes out Asian dishes such as nigiri sashimi, makimono and small plates at the new Raw Bar. Sweet treats such as Ovaltine Kulfi, Asian Jewels or a selection of Farmhouse Cheese are available as well.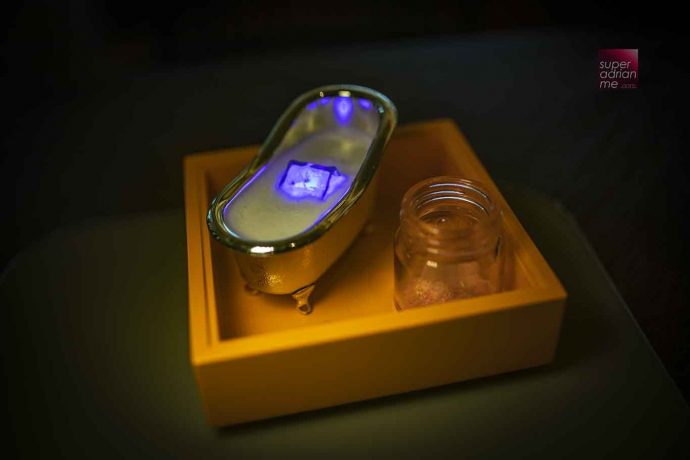 In Mid January this year, I popped by WOOBAR where finishing touches were added to the bar then. I tried a couple of cocktails including Bubble Bath (S$22), a cocktail of lemongrass and jasmine vodka in a miniature bathtub with an illuminated ice cube and a bottle of ginger honey. For something stronger, I had an Overflow (S$26).
Cointreau orange liqueur is poured onto a ball of shaved ice. After that, a miniature bottle of Makers Mark bourbon is opened and also poured into the glass. Last but not least, Veuve Cliquot champagne and bitters are added. Overflow is not for the faint-hearted.
The drinks menu here are separated by signatures cocktails (Mixtape), Classic cocktails split by periods of 1800 – 1900's, 1900 – 1920's, 1920 – 1930's, 1940 – 1950s, 1980 – 1990's and liquor with an extensive selection of whiskies. Other spirits including vodka and gin amongst others are also available.