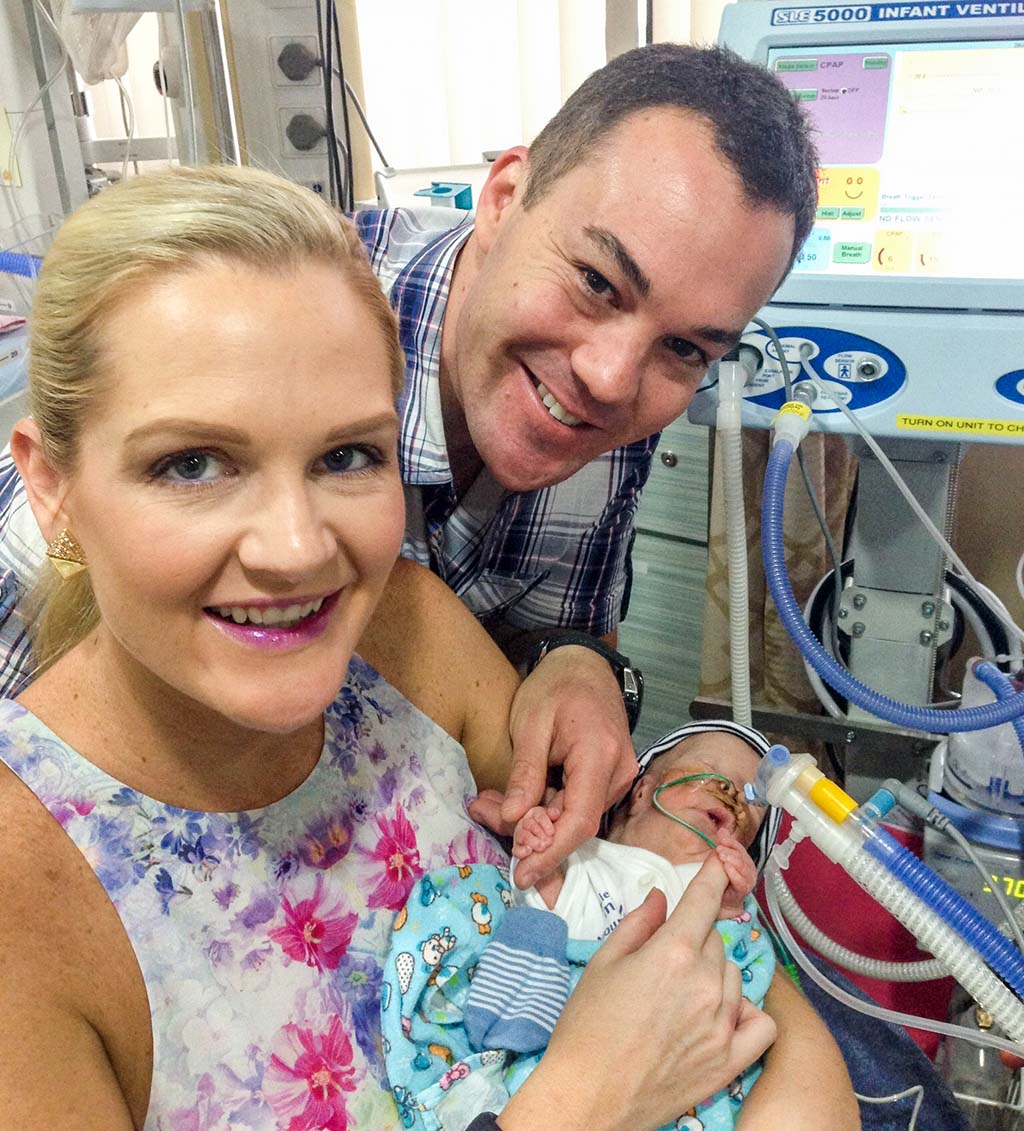 Jax Parsons was only 980 grammes when his mum Christie-Lee Parsons went into labour at just 29 weeks on 21 March 2014. Jax was put into Neonatal Intensive Care at Mount Elizabeth Hospital for 311 days before being allowed to go home. Jax was suffering from a very rare condition known as Pallister-Killian Syndrom (PKS). There are only 200 known cases globally, with only 20 known cases in Australia. Recently a local couple in Singapore found out that their child had the same diagnosis.
Jax has spent many days in hospital undergoing operations and treatments. He has had extremely developmental issues such as mild hearing loss, seizures, chronic lung disease and sleep apnoea. He is not able to use basic motor skills to grab, roll over or even talk. He is under 24/7 medical care and suffers from both feeding and breathing difficulties.
Jax has shown amazing determination and strength. Jax has proven extremely resilient. He is learning to walk with assistance through daily physio. He remains a very happy child always carrying an infectious smile.
PKS is an extremely rare chromosomal disorder with very little information or support available to families, although as more becomes known about the syndrome, diagnosis rates are increasing. While there is a vast spectrum of conditions that can come along with the diagnosis, common afflictions include developmental delay, mild to profound intellectual impairment, seizures, vision or hearing loss, heart defects, marked hypotonia (floppiness) and sufferers are susceptible to respiratory infections. Many people diagnosed will never be able to walk or talk and remain dependent on others throughout their lives, although around 30% of suffers are able to ultimately walk without assistance.
There is a desperate need for more funding to assist Jax and others like him around the world. Friends of the family will compete in the IRONMAN 70.3 in Phuket, Thailand to raise funds for the Pallister-Killian Syndrom Foundation. The funds will help expand education, research and treatment in the hope that other families affected by PKS can find help in what can be a lonely and confusing experience.
You can help by contributing to the cause 
here
.