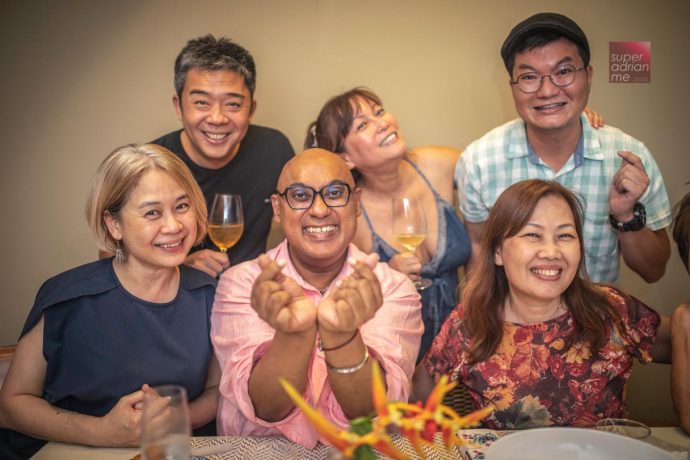 Universal Music Singapore has appointed industry veteran Simon Jerome Nasser as its Managing Director and also the Head of Live, Southeast Asia. Based in Singapore, Nasser reports to Calvin Wong, the Chief Executive Officer of Universal Music Southeast Asia and Senior Vice President, Asia.
Simon oversees Universal Music Group's operations within Singapore, leading and developing domestic and international activity within the market.
Nasser will also be responsible for UMG's live activity across the region in the newly created position of Head of Live, Southeast Asia and work closely with UMG's global VP, Live Events, Jimmi Riise to expand and develop strategic live opportunities for UMG's domestic and international talent, labels and partners within Southeast Asia.
Nasser has been in the music industry for over thirty years in the region. He joins UMG from Warner Music Group where he was the Managing Director for Singapore between 2015 and 2020. He has been with the company since 2004. He has discovered, developed and broke both domestic and international talent within Singapore and the wider Southeast Asia region, with Jasmine Sokko being the most recent.
In the live arena, Nasser has helped to promote successful tours and shows within Southeast Asia for domestic and international artists including Kylie Minogue, Josh Groban, FUN, Corrinne May, Derrick Hoh, Anne-Marie, The Click Five, YouTube Stars and MLTR amongst others. Nasser is also the current Chairman of the Recording Industry Association Singapore, Music Rights Singapore and Recording Industry Performance Singapore.
"I am excited to join the team UMG here in Singapore and SEA. Music has been and will always be my big passion in life. It is a privilege and blessing to now be part of UMG, the global industry leader and the market-leader here in Singapore. I'm humbled to be given this opportunity to work within a team of incredible leaders and amazing artists to embrace my passion and love for music, a DNA for life. Over the coming months and years, we will focus on developing our domestic artists and labels, nurturing their creative vision in order to help them reach new audiences across the region and globally, whilst identifying and creating exciting growth opportunities for Universal Music Singapore. The current live landscape in SEA allows us to help artists, partners and brands curate personalized, innovative and valuable experiences and performances that will embrace the digital space, live streaming and of course, public live events as they become more frequent again in the years to come."

Simon Jerome Nasser