Nowadays going overseas and staying connected with a data network has become essential for travellers. With so many options like overseas data roaming with your telco to purchasing a data prepaid SIM card when you arrive at your destination, which one is better for you?
Here we are going to talk about Changi Recommends Overseas MiFi Rental and when is it best for you to rent one. A quick background on MiFi – it is a pocket wireless WiFi router that is fitted with a SIM card to let multiple devices of up to eight tether on it to access the mobile data network anywhere & anytime.  For Changi Recommends, the MiFi will be fitted with the SIM card from a telco you are visiting to access the network.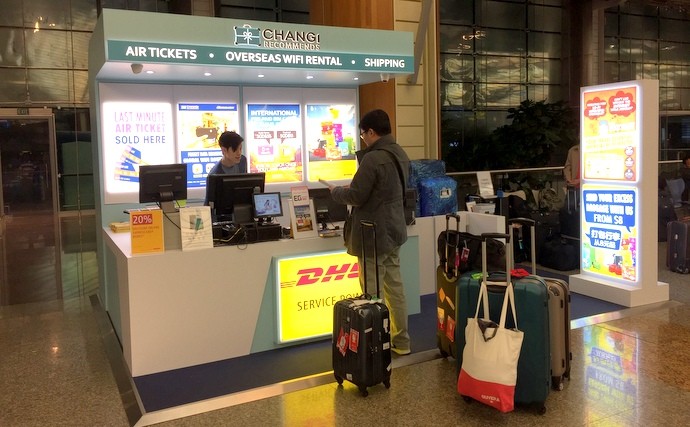 When Do You Need It?
Traveling As A Group – Just like carpooling, when you travel in a small group and when everybody is always close by to share the data network. So you can split the cost with the group to make it much affordable for everyone.
Not Sure Where To Buy SIM Card – If you are not sure where to purchase a prepaid data card in the country you visit and are not sure about the charges, Changi Recommends can provide that peace of mind to prep your trip.
You Can Communicate With The Locals – Sometimes getting a local SIM card can be a hassle and frustrating when the local salesmen cannot speak fluent English or choose to act dumb to earn a little EXTRA by charging you higher.
Your Singapore Line Need To Be Active During Your Trip – If you do not have a spare phone,aMiFi rental will be ideal choice for your trip.

Short Trips (below 4 days) – Because Changi Recommends does not charge the first day of the rental. For short trips, even if Changi Recommends may charge slightly higher on a daily basis, it becomes reasonable or even out after you minus the first day charge.
Things To Take Note When Renting At Changi Recommends
No rental via Walk-in. You need to make and email or online reservation for the MiFi prior to your trip, at least three working days. But Changi Recommends do have on-the-day email reservation on a first come first serve basis.
Get ready your inbound and outbound flight details when ordering your MiFi so that Changi Recommends can allocate the right collection point in the terminal and charge you correctly via your return date.
Changi Recommends MiFi rental may not be available for the country you visit, so remember check the country list on their site. But most popular destinations amongst Singaporeans are covered.
If you are visiting the islands or away from town, do check with Changi Recommends if their data network will be ideal for your destination.
Verdict
Overall, Changi Recommends MiFi provides relatively fast internet speed to multiple users. Their rental charges falls in between the charges by your teleco and local prepaid SIM cards. If you are a control freak who wants to ensure you get your data when you arrive at the destination and do not want to pay for the high charges from your teleco, I would say Changi Recommends may be that most ideal choice for you. You check Changi Recommends latest offerings via this link.